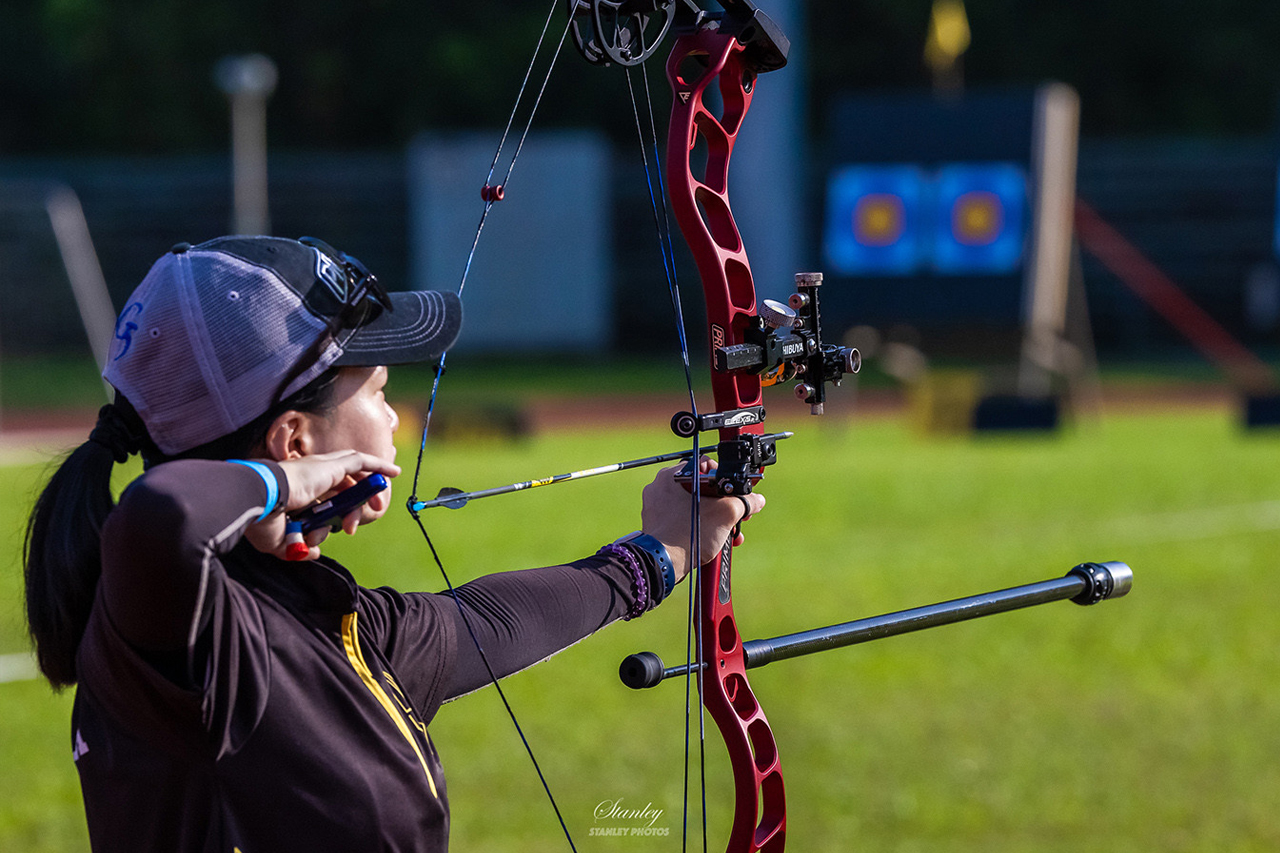 The easiest compound bow to pull is one that has an appropriately sized draw length and weight for the archer. Archery bows with a shorter draw length are easier to pull back than those with longer draw lengths.
When choosing a bow, it is crucial to consider your body size, strength, and archery experience. Some primary considerations include height, arm length, shoulder width, core strength, and upper body flexibility.
Compound bows with lower draw weights are usually easier to pull than those with higher draw weights.
Ultimately, the best way to figure out which compound bow is most straightforward for you to pull is to try out a variety of bows at your local archery store or shooting range.
Talk to an experienced archer or bow technician to get their recommendations and guidance, and test out different draw weights and lengths to determine which combination works best for you.
Benefits of Using a Compound Bow
A compound bow is a type of archery equipment with several benefits compared to other archery bows.
Accuracy

Compound bows are designed to be more accurate than other types of bows due to their pulley system. It allows the string to move faster and with less energy, resulting in a more precise shot.

Versatility

Because compound bows can be adjusted to fit various draw lengths and weights, people of all sizes and skill levels can use them. In addition, you can use the bow for hunting, target practice, or recreational shooting.

Strength and durability

The pulley system in compound bows makes them sturdier than other types of bows. They are less likely to break or bend with regular use, making them a reliable choice for many archers.

Reduced fatigue

Because compound bows require less energy to draw and fire, they can help reduce fatigue while shooting. It makes them an excellent choice for archers who must stay on target for long periods.

Overall, the benefits of a compound bow make it an appealing option for many archers. Whether you're looking for a reliable tool for hunting or want to enjoy shooting for recreation, it's a great choice.
Different Factors that Make a Bow Easier or Harder to Pull
Many factors can make a bow easier or harder to pull. Some key elements include the type of arrow, the shape and flexibility of the bow limbs, and the draw weight.
Types of Arrow

The arrow type is one of the main factors determining how easy or difficult it is to pull a bow. Different types of arrows can have different weights, which will, in turn, make them easier or harder to draw back.

If you are starting with archery, we recommend using lighter arrows until your form and strength improve.

Shape and Flexibility of Bow Limbs

The shape of the bow limbs can also influence how easy or difficult it is to pull a bow. Bows with curved limbs will typically be easier to draw as they flex under pressure and provide energy for the shot.

Conversely, bows with straight limbs can be more challenging to pull, as they are not designed to bend and require more strength from the archer.

Draw-weight

The draw weight of a bow is another essential factor that affects how easy or difficult it is to pull a bow. Bows with heavier draw weights will typically be harder to use as they require more force to pull back.

However, the heavier the draw weights can also be beneficial because they provide more incredible kinetic energy for the shot and are more suitable for more significant targets or long-range shooting.
What is the hardest bow to pull?
The hardest bow to pull is generally considered a recurve bow, which has a much stiffer string and requires more force to draw back.
However, other bow styles, like longbows, can also be incredibly challenging to pull because they need a lot of strength and stamina to hold the drawn string back for any period.
Ways to Improve Your Ability to Pull a Bow
There are several vital tips that you can try to improve your ability to pull a stiff bow. These include focusing on building strength and flexibility, practicing regularly, and developing proper techniques.
Building strength and flexibility

One of the most necessary things you can do to improve your ability to pull a stiff bow is to focus on building strength and flexibility in your arms, back, and shoulders. It will help ensure that you have the physical stamina required to hold up against the tension of a stiff bow.

One way to build strength and flexibility is by doing exercises that target these areas. For example, you could do push-ups, lift weights, or use a rowing machine to work your arms and back muscles. Additionally, regular stretching can help improve your arms and shoulders flexibility, making it easier for you to pull a stiff bow.

Practicing regularly

Consistent practice will ensure that you are consistently working on strengthening and conditioning the muscles used when pulling a bow. Committing to doing them always is essential to get the most out of your sessions. Whether you do this once or twice weekly, dedicate at least an hour to your practice sessions.

Developing proper techniques

Developing the appropriate methods will help ensure that you use the correct posture and form when pulling the bow, making it easier to maintain control and stability.

Some tips for improving your technique include drawing the bow slowly and steadily, keeping your back straight and shoulders squared, using a firm grip on the string, and making sure you breathe regularly.

Ultimately, there are several vital tips that you can keep in mind to improve your ability to pull a stiff bow. By focusing on building strength and flexibility, practicing regularly, and developing proper techniques, you can become more adept at handling even the most challenging archery bows.

Pro Tip: It may also be helpful to work with a trained archery coach or trainer who can provide additional guidance and tips to help you improve your ability to pull a stiff bow.

It can be advantageous if you struggle with specific areas or aspects of drawing the bow, such as maintaining proper form or controlling your breathing.
Risks associated with using a bow that is hard to pull can include the following:
Injury to the arms, shoulders, back muscles, and joints

If you use a bow that is hard to pull, your arms and shoulders will have to work extra hard. It can lead to muscle strain and soreness and increase the risk of injury if you are not careful.

Straining or damaging the tendons and ligaments in your arm

If the bow is too difficult to pull, the tendons and ligaments in your arm will be under a lot of pressure. It can cause inflamed or even tear them, leading to pain and long-term damage if you don't protect them.

Inability to control the tension on the string

When you are using a bow that is hard to pull, it can be challenging to maintain a consistent amount of force on the bowstring. It means that you may end up pulling the bow too hard, which could damage your equipment or even cause an injury if you aren't careful.

Difficulty aiming and shooting the bow

If you struggle to pull the bow back, it can be hard to aim and shoot it accurately. You may have trouble aiming at your target or pulling the string consistently when trying to shoot, making it difficult to hit your mark.

As with any equipment, using a bow that is hard to pull comes with certain risks. However, by taking steps to protect yourself and maintain good technique when shooting, you can minimize these risks and enjoy the benefits of this type of equipment safely.
What is the best compound bow to start with?
The best compound bow to start with is the one that is well-suited to your individual needs and preferences. It must be comfortable to use to enjoy its full benefits.
Many factors contribute to the quality and performance of a compound bow, including draw length, draw weight, brace height, speed, accuracy, noise level, and more.
When choosing a compound bow to start with, it's vital to assess your needs and preferences to find one that suits you perfectly. Consider your level of experience and comfort with archery, the types of targets you want to focus on, your budget, and more.
If you are a novice, start with a compound bow with lower draw weight and length, as these are typically more forgiving and easier to use.
If you are interested in target shooting, focus on finding a bow with plenty of accuracy and stability. It will help you hit your targets more consistently, which is particularly important when shooting at small and distant targets.
If you are looking for a compound bow that is fast and powerful, look for ones with high speeds and low brace heights. These bows will provide more stability and precise accuracy in the field, making it easier to land your shots at longer distances.

When choosing the best compound bow to start with, it's essential to consider your own needs and preferences so that you can find one that you will be comfortable using and that meets your goals as an archer.
Factors to Know When Choosing a Compound Bow
There are some things to remember when choosing a compound bow:
Draw-weight of the bow

The draw weight is the vital force to pull back the bowstring. Choosing a bow with a draw weight that is comfortable to manage is essential, as this will make it easier to shoot accurately.

The length of the bow

You will want to choose a length that is comfortable for you to hold and that allows you to reach the strings easily.

The brace height of the bow

The brace height is one of the most vital factors for your archery needs. This measurement refers to the distance between your bow's string and the back or riser. A more extended brace height will help make your shots smoother and more accurate, while a shorter brace height can help increase the arrow's speed.
Different Shooting Techniques for Compound Bow
A compound bow is a type of archery equipment that comes with a system of pulleys and cables to increase the force you can employ on the bowstring. It allows compound bows to be smaller and more compact than traditional bows while still delivering a high power level.
To use a compound bow, the archer must first attach the bowstring to the pulleys at either end of the bow. The trigger mechanism draws the string back until you lock it into place. Once done, the archer can aim and release the arrow by depressing the trigger.
There are a variety of different shooting techniques that you can apply with a compound bow. The most common method is freestyle shooting, which involves holding the bow in one hand and drawing the string back with the other.
Alternatively, some archers prefer to use a technique known as finger shooting, in which you will pull back the string using only the fingers of one hand. There are also different ways to hold the bow, including shoulder-level, chest-level, and hip-level positions.
Explore these different techniques to find the best shooting technique for each archer.
Accessories Available for Compound Bows
If you're new to compound bows, you might be surprised by the number of accessories available. While some are purely for convenience or aesthetic purposes, others can significantly impact your shooting accuracy and enjoyment.
Here are some of the most common accessories for compound bows:
Arrow rest: An arrow rest helps keep your arrows in place while drawing the bowstring. It helps improve both your accuracy and the arrow speed.
Bow sights: Bow sights help you to line up your shot more quickly and accurately. Various types are available, so it's worth trying to see which works best for you.
Stabilizers: Stabilizers help to reduce vibration and noise, making for a more comfortable and enjoyable shooting experience. They also improve accuracy by keeping the bow more stable during the shot.
Release aid: A release aid attached to the bowstring can help to improve your accuracy by giving you a more consistent release. It can also make it easier and more comfortable to hold the bow at full draw for extended periods.
Many other accessories are available for compound bows, but these are some of the most popular and essential items. You can enjoy improved accuracy, comfort, and convenience while shooting your compound bow with the right accessories.
Check out these +500 compound bows you can choose from to start your archery journey.