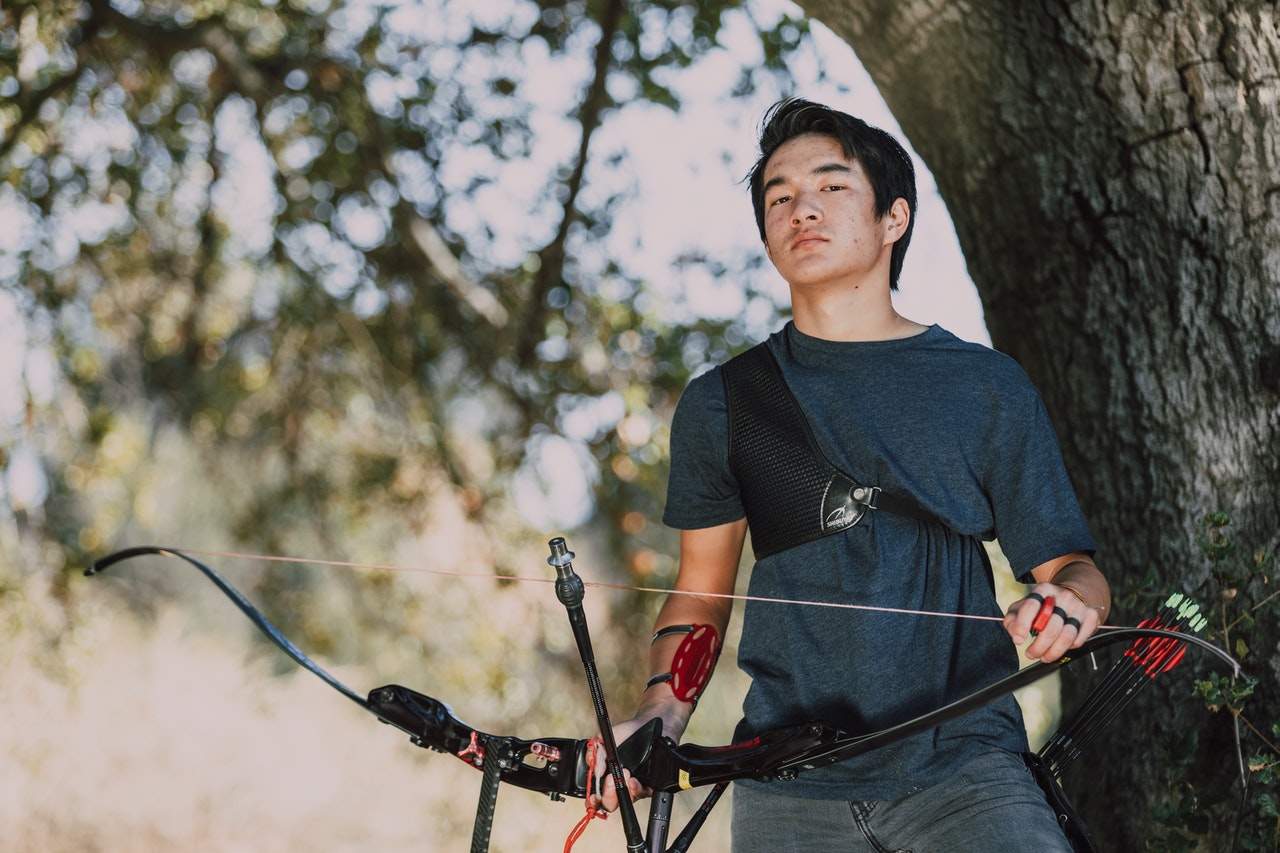 Archery has gained immense popularity over time. Besides its use for hunting and warfare, it also has become a sought-after sport and hobby today. It offers enjoyment, the challenge of competition, and the thrill of hunting.
Many people want to practice archery at home because it is convenient and affordable. Target shooting in their backyard is a common practice among enthusiasts nowadays. And if you're living in Washington, you may be wondering if you can practice archery in your backyard.
You can shoot a bow in your backyard in Washington as long as you abide by the laws and safety protocols. Keep in mind that you are within the premises of your nearby residents, and a stray arrow can be dangerous.
Arrows can ricochet or bounce off the target, which is a risk to your neighbors and yourself as well. You are liable for any damage to property or person. People also can report instances if they feel unsafe.
So, it is necessary to practice safety and accountability when practicing archery. You can follow the following procedures to prevent accidents in a home environment.
Always know what's behind the target and check if people, pets, or property nearby are safe.
Have a proper backdrop to help catch wayward arrows and stop them from harming anyone. You can do this by creating a projectile curtain made from a yoga mat or old blankets and put it up onto a frame. When the arrow hits it, it will absorb some of its energy, and it will lessen the chance of a ricochet.
It is also essential to consider the laws in your state. Read the following information below about Washington State's regulations and restrictions. Use this as a guide for safe and responsible archery and bowhunting experience.
Is it legal to carry a bow and arrow in Washington state?
It is legal to carry a bow and arrow in Washington state, but it is best to keep it disassembled or unstrung for safety. During transport, it is best to bring or store it in a bow sock for safety measures.
If you are traveling with a bow and arrow, it is illegal to discharge a bow from a car or any vehicle on a public highway. It is also not allowed to carry or shoot near or across roads and at parks. You also have to consider the restrictions about the size, weight, and style of the bow.
What bow is illegal in Washington state?
Any bow without a base draw weight of 40 pounds is illegal in Washington State. Bows equipped with a scope are also prohibited when hunting wildlife. Also, any arrow with a measurement less than 20 inches long is against the law.
A bow must also not have any device(s) attached to it that will keep the bow at full draw or in a firing position. It should also not have any electrical equipment or device(s) attached to it while hunting. The following rules apply to the longbow, recurve bow, and compound bows.
Bows with illuminated nocks attached to them are an exception to this rule. For all archery hunting, legal arrows used must be at least twenty inches long. Also, any arrow or bolt with sharp broadheads and a width of at least seven-eighths of an inch is legal as well.
What is the minimum draw weight for bow hunting in Washington state?
The minimal draw weight allowed for bowhunting in Washington State is 40 pounds. There is no maximal draw weight required, but it should be more or less twenty-eight inches long. The following specifications for bow and arrows apply if you want to hunt big game animals.
In Washington, you can only hunt in allowed areas during designated times and seasons. Deer hunting usually begins early in September, depending upon the unit. Archery seasons for elk occur in September or early October.
During the early archery season, bowhunters also have 11-14 days of hunting opportunity. The three species of Deer you can pursue are mule deer, black-tailed deer, and white-tailed Deer. As a protected species of Deer, hunting the Columbian white-tailed Deer is not allowed.
Other examples of allowed species for big game hunting are elks and coyotes. For small game hunting, allowed species are the bobcat, raccoon, rabbit and hare, fox, and coyote.
Upland birds you can hunt include the pheasant, quail, chukar, and gray partridge. You can also hunt waterfowl species such as mourning dove, goose, and duck.
Grizzly bears, caribou, and pronghorn antelope are animals labeled as endangered. You cannot hunt them. Other examples of protected species include the robin, blue jay, and hawk.
Illegal hunting of big game can result in revocation of the hunting licenses and tags.
Can you bow hunt in Washington state?
You can bow hunt in Washington, but you have to abide by the public safety and wildlife conservation laws. The Washington Department of Fish and Wildlife helps enforce the following regulations. These rules apply to residents and non-residents for hunting wildlife.
The target shooting and hunting community always practice safe and responsible hunting. So, you must keep in mind the following rules if you are planning to hunt.
You must have a valid hunting license or any required tags, permits, or stamps to hunt wildlife.
There is no definite age qualification to hunt in Washington. But, if you are born after January 1, 1972, you must have a hunter education certificate. You must also complete the hunter education training program.
You must apply for a hunting season permit to hunt in each particular season.
Big game hunting requires a big game hunting license. Each big game license purchased includes one transport tag for each species.

The following are the annual game combination package fees:
Big Game Number 1: This package is for Deer, Elk, Bear, and Cougar. This license costs $85 for residents, $780 for non-residents, and $40 for youth.
Big Game Number 2: This package is for Deer and Elk. This license costs $75 for residents, $670 for non-residents, and $35 for youth.
Big Game Number 3: This package is only for Deer. This license costs $39 for residents, $393 for non-residents, and $18 for youth.
Big Game Number 4: This package is for Elk only. This license costs $44 for residents, $450 for non-residents, and $18 for youth.
Big Game Number 5: This package is for Bear only. The license costs $20 for residents, $200 for non-residents, and $10 for youth.
Big Game Number 6: This package is for Cougar only. The license costs $20 for residents, $200 for non-residents, and $10 for youth.
Small game hunting also requires a small game hunting license. It allows hunting for all classified wild animals, wild birds, and unclassified wildlife. It costs $35 for residents, $165 for non-residents, $15 for youth.
Washington requires hunters to wear fluorescent orange or pink hunter clothing. It must be at least 400 square inches under specific conditions. It is for anyone hunting Bear, Cougar, Coyote, Deer, Elk, or turkey during the modern firearms season.
Hunters must wear it above the waist and be visible from all sides. You can combine both colors to reach the 400 square inch rule. Also, a hat, by itself, is not allowed.
Learning about the state's rules and regulations you have to obey is essential. But, you also have to take into account the violations you have to avoid.
Here are the Prohibited Hunting Methods:
Hunting or possession of protected wildlife or endangered species.
Hunting big games with the aid of artificial light or a spotlight.
Hunting deer of elk with night vision and laser sights projecting a beam onto the target.
Hunting after legal hunting hours during established seasons. (one-half hour before sunrise to one-half hour after sunset)
Hunting wildlife at night during September, October, and November. (in any area open to modern firearm deer or elk hunting)
Hunting during any modern firearm deer or elk season with any firearm .24 caliber or higher.
Hunting with the use of a plane to spot, locate, or report the location of wildlife.
Using planes, boats, or motor-driven vehicles to pursue, concentrate or harass wildlife. It includes ATVs.
Hunting wildlife from a motor vehicle, except for persons with disabilities.
Failure to immediately cut out and remove the month and day of the kill on your tag.
Hunting with dogs to pursue or injure Deer or Elk. It is also prohibited for dogs to go with you while you are hunting.
Hunting game animals or game birds with a shotgun larger than ten gauges. Also, hunting game animals with an automatic firearm.
Hunting turkey, deer, and waterfowl with the use of decoys and calls.
Locating and hunting wildlife with the use of radio-telemetry equipment.
Party Hunting. It is hunting a big game animal and allowing somebody else to tag it. It is also labeling a big game animal or turkey that another person has killed.
Violations, when convicted, will result in license suspensions, penalties, and property forfeiture. You can also check the Hunting Seasons and Regulations pamphlet for more information.
Can you hunt on your property in Washington state?
Hunting access is one of the biggest concerns for hunters. Because of this, hunters often seek ways to hunt on their property.
You can hunt on your property in Washington State. As the landowner, you also have the authority to grant or deny public access to other hunters. But, it is necessary to recognize that your control extends only to the property you own.
About 50 percent of the land in Washington is open to hunters and recreationists. Also, more than 600 private landowners allow public access to other hunters. The Washington Department of Fish and Wildlife works with landowners to support access.
Access to the property is dependent on the landowner's discretion. Properties listed will have signage that indicates the specific rules for hunting there. These are Register to Hunt, Feel Free to Hunt, Hunt By Written Permission, and Hunt by Reservation.
Register to Hunt provides an on-site registration. The Department has an agreement with the landowner for hunting access.
Feel Free to Hunt provides the most open and unrestricted type of access for the public. It is an agreement with the landowner to provide access for hunting. It allows hunting in the land with minimal restrictions.
Hunt by Written Permission provides a contact-for-permission basis. It requires hunters to contact and meet the landowner to get written permission to hunt.
Hunt by Reservation provides access by specific Reservation via the landowner portal. Hunters will undergo an online registration system to create an account. This program allows landowners to manage hunting on their lands. It is also to reserve available properties without direct contact with hunters.
Here are the landowner's rules you have to take into account if you want to maintain access.
Contact the landowner to request permission for the property.
Note the property signage and obey all posted signs.
Keep the place clean and pack out your trash.
Be courteous
No wood cutting and fires allowed.
No camping
Leave right away if asked to leave a property by the landowner.
As a hunter, you can have access to other people's property by respecting and following the rules. Keep in mind that it is against the law to hunt without the landowner's permission. It also applies to unposted land.
Trespassing is illegal. Hunting and retrieving hunted wildlife from another person's property is a misdemeanor. If convicted of violations, it will result in revocation of all hunting licenses and tags. There will also be an order for suspension of the person's hunting privileges for two years.
One of the most important aspects to remember is to respect fellow landowners. If in doubt, always check your state wildlife agency's website. Use the following information above to guide you about the laws in your jurisdiction.