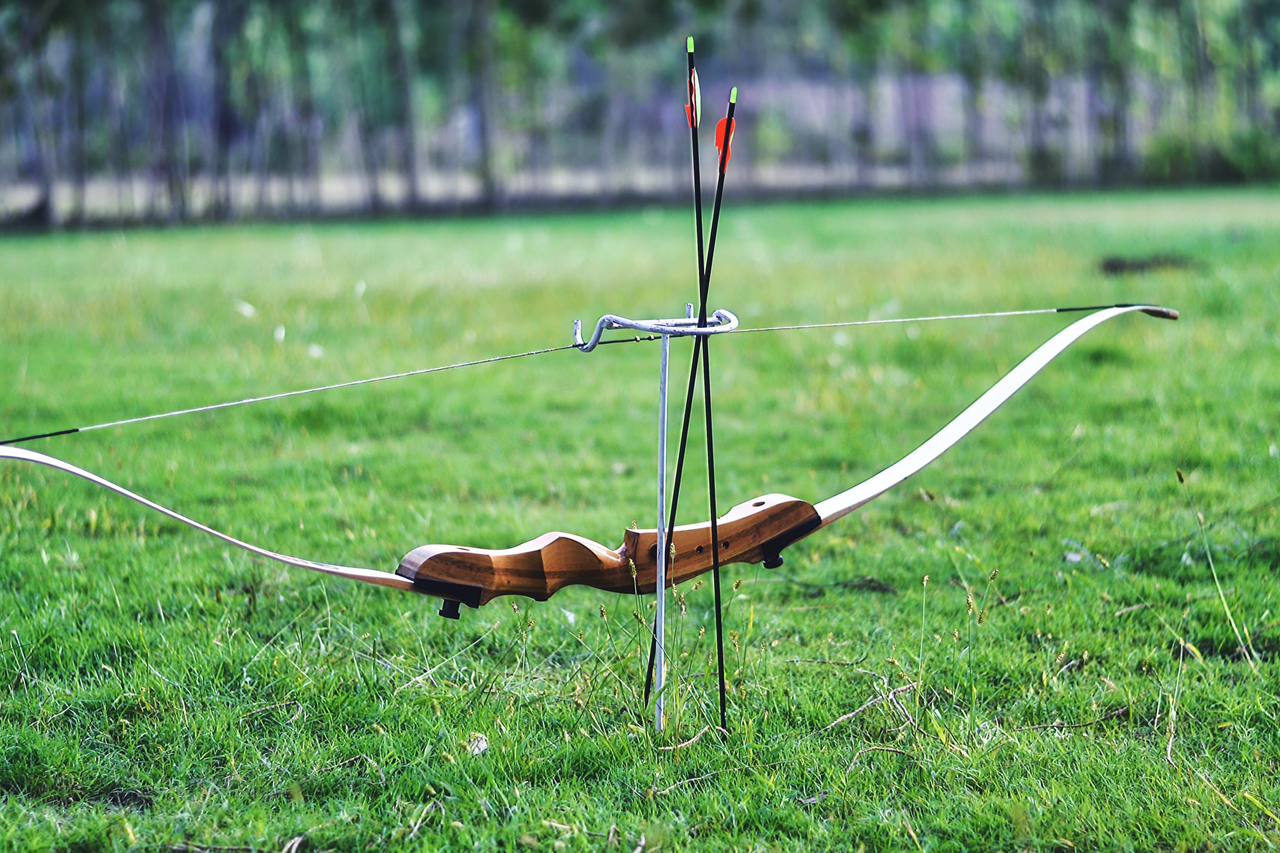 Determining which recurve bow is the fastest can be tricky since you must test each before arriving at a definite answer. However, to determine if a recurve bow is among the fastest, it should have an fps beyond 330, wherein Bodnik Bows Redman 30332 is an excellent example of this with an fps of 337.
A recurve bow with great speed is quite an ideal one to own since speed plays a crucial role, especially in hunting. No matter your level of experience as a shooter, you would likely search for a bow that has a high speed if given a chance.
For those who hunt and want to shoot the moving target fast, you may wonder which is the fastest recurve bow available in the market. You have to consider that hundreds or even thousands of recurve bows produced by different manufacturers are for sale.
Therefore, determining which recurve bow is the fastest is tricky since it requires testing each bow before making an informed decision. It doesn't only apply to recurve bows but to any other type of bows as well.
However, modern recurve bows claim to deliver over 330 fps. Therefore, you can assume that recurve bows with an fps beyond 330 are one of the fastest.
An excellent example is the Bodnik Bows Redman 30332 recurve bow model, which has an impressive fps of 337.
Based on the test conducted by a recurve bow user, the chronograph tool confirmed that the recurve bow model is capable of shooting beyond 330 fps even under enormous strains such as heavy winds.
The following technical details of the recurve bow will help you understand the test performed:
Draw Weight: estimated 150 lbs
Bow Length: 62 inches
Bow Weight: 2.25 lbs
Draw Length: 31.5 inches
Brace Height: 8 inches
Aside from the recurve bow details above, here are the details of the arrow used during the test:
Arrow Model: Victory 3DHV
Arrow Weight: 280 grains
Arrow Spine: 350
GPP: 1.86
Bodnik Bows created Bodnik Bows Redman 30332 to accomplish the higher speed design, and it is also famous for being one of the fastest bows in traditional archery.
Therefore, we can say that the Bodnik Bows Redman 30332 is one of, if not the fastest, recurve bows. Moreover, the manufacturer offers a 30-year warranty limited to delaminations, fractures, and cracks, which is excellent!
If you are looking for another model to consider, you can also check the Southwest Archery Spyder Takedown recurve bow. It is also among the fastest and ideal for both right and left-handed archers.
To precisely determine how fast your chosen recurve bow is, you might have to see it for yourself and seek the guidance of a professional. Remember that speed is a significant aspect, but it is not doesn't conclude everything when it comes to shooting.
How many fps does a recurve bow shoot?
Average recurve bows generally shoot within an fps range of 106 to 290 if solely based on the draw weight, wherein 106 fps is the slowest, and over 300 fps is the fastest.
The difference in design and details of bows has a crucial influence on the expected speed. As a result, there are bow types that are faster than the others, and there are bow models that are slower than their counterparts.
If you plan to shoot a recurve bow, you may wonder how many fps it has and does it fit your expectations. Generally, an average recurve bow has an fps range of about 106 to 290.
Sadly, it is not that simple because a recurve bow's speed depends on different factors; some can make it faster or slower, which we will tackle further in this article.
If we solely based it on the draw weight, we can arrive at an estimated fps that can be enough to help you narrow down your search and decide which one to buy.
The table below shows the estimated fps (feet per second) based on the draw weight:
| | |
| --- | --- |
| Draw Weight (Recurve Bow) | Approximate Feet Per Second (FPS) |
| 25 lbs | 106 to 119 |
| 30 lbs | 106 to 126 |
| 35 lbs | 135 |
| 40 lbs | 166 |
| 45 lbs | 176 |
| 50 lbs | 175 to 183 |
| 55 lbs | 183 to 190 |
| 60 lbs | 200 |
| 65 lbs | 283 |
| 70 lbs | 290 |
| Over 70 lbs | 300 & more |
Remember that the values above are purely estimates, and you can always look for ways to make a recurve bow shoot faster. You may be thinking, where do the recurve bows with more than 300 fps fit in the picture.
As mentioned above, due to progressive technological developments in archery, manufacturers can produce faster recurve bows, but it comes with high prices. Therefore, recurve bows with fps' over 300 are the fastest ones with draw weight exceeding 70 lbs.
Additionally, it is essential to remember that you cannot just randomly pick your draw weight. Before selecting how fast you want your recurve bow should be, you must first calculate your draw weight and proceed from there.
After doing so, you can refer to the table above for a more precise expectation of how fast your recurve bow will be, depending on your draw weight.
If unsatisfied, you can also opt for options that will help you make the recurve bow shoot faster.
What makes a recurve bow shoot faster?
You can adjust the following main factors: draw weight, draw length, and arrow weight to make a recurve bow shoot faster. Moreover, a controlled environment, lesser accessories, and an elastic bow string can contribute to your recurve bow's speed.
Knowing the physics of archery will equip you to make better decisions as you try to find out how to improve, whether by utilizing the equipment or your skills. If you feel you need to shoot faster than before, you might consider buying a new recurve bow.
However, before spending another great deal of money, you must first consider researching if there is any way you can increase your recurve bow's fps.
Fortunately, you can look for other options without spending too much, and that is by adjusting the draw weight, draw length, and arrow weight.
Aside from these three, shooting in a controlled environment, installing lesser accessories, and using an elastic bow string can contribute to your recurve bow's fps.
To give you a better explanation, let's take a look and dive deeper into how these factors make your recurve bow shoot faster:
Draw weight

Draw weight pertains to the force necessary to pull a bow and increases when drawn if you are using a recurve bow. Every person has their unique draw weight; thus, some have lesser draw weight than others, while some can draw higher.

Therefore, if you shoot at your maximum draw weight, you can shoot at a higher speed. On the contrary, if you shoot at your minimum draw weight, your fps won't likely change or even increase.

Always remember that a change in your draw weight contributes to your shooting speed.

Since more energy gets transferred at peak draw weight, it results in faster arrow speeds, which means smoother trajectory, higher arrow velocity, deeper penetration, and increased chance of successfully penetrating your target.

For instance, increasing your draw weight by ten pounds increases speed by about 15 to 20 fps. As a rule of thumb, your draw weight and fps correlate.

As a result, for every ten lbs of draw weight extracted, you will lose around 15 to 20 fps.

Let's say you have a 60 pounds draw weight with an estimated 200 fps. If we are to reduce your draw weight to 40 pounds, your fps will drop to 166 fps. Since you extracted 20 pounds of draw weight, your fps decreased twice to 17 fps for every ten pounds.

Therefore, if you want your recurve to shoot faster, better shoot at your peak draw weight.

Draw length

Like the draw weight, draw length also varies for each person depending on one's wingspan. It is because draw length refers to how far you can pull back your bowstring.

As another speed-defining factor, you can adjust your draw length if you want to increase your shooting speed. Longer draw lengths result in faster acceleration, less resistance, and longer power strokes.

Keep in mind that since draw length and arrow speed correlates, as a general rule, every one-inch increase of your draw length results in an eight to 12 fps increase in your arrow speed.

Arrow weight

As a general rule in archery based on the fundamental principles in physics, lighter arrows are faster than heavier ones because the arrow with a lighter mass receives more velocity. Thus, shooting your recurve bow with a lighter arrow weight will increase your fps.

For example, shoot a lighter and heavier arrow with the same recurve bow. You will notice the difference in speed, wherein heavier ones gain less speed.

Note that your arrow weight is pivotal in determining your shooting speed. Therefore, your arrow's speed will decrease by 1 to 1.5 fps for every 5 grains of mass added to your arrow's weight.

Not all arrow materials have a similar weight. For instance, aluminum arrows are heavier than carbon arrows. The lightest arrow material for recurve bow shooting is carbon, lighter than graphite, wood, and aluminum.

Hence, carbon arrows make for the fastest FPS because they are very lightweight, providing much aerodynamics and aiding in maintaining trajectory.

When reducing arrow weight, you should not overdo it because there is an inherent danger of removing more than six grains of arrow weight for every pound of draw force.

Moreover, heavier arrows are more reliable since they can hold the energy transferred more efficiently than lighter arrows.

Controlled environment

Besides the three main factors elaborated above, shooting in a controlled environment will lessen the likeliness of your shooting speed getting slower.

An excellent example of a controlled environment is shooting indoors where there won't be any possible wind that could redirect and decrease your arrow's trajectory.

If you are shooting outside, a sunny and wind-free environment makes a big difference compared to a windy one. The air restricts the arrow's speed; thus, your arrow loses momentum as the distance widens.

As a result, your fps will decrease if you shoot in a windy environment compared to a precisely regulated one.

Accessories

Many archers equip their recurve bow with silencers, dampeners, arrow rests, and peep sights because they increase shooting accuracy or even quiet down recurve bows.

Even though this is a great thing, the more accessories you install, the more it decreases your recurve bow's speed. Since accessories add weight to the arrow and bow, it results in a reduction in velocity.

Hence, you might want to reconsider and minimize which accessories you allow to equip your recurve bow if you prefer to maintain its fps.

Bowstring

Aside from accessories, you also have to be picky in which bowstring material to use, especially if speed matters a lot. Take note that the amount of energy delivered to the arrows may differ depending on your bowstring type.

Therefore, bowstrings made of elastic material are preferable because they transmit the energy to the arrow better, leading to increased speed.

With the options listed above, you have a lot of ways to try on to make your recurve bows shoot faster without wasting money.

For recurve bows, shooting speed is not the only factor you should focus on to perform correctly. Archery isn't black and white, and there are more critical factors you must also pay attention to that influence how accurately and effectively you shoot.

Nevertheless, if you think there is no way you can settle with the maximum fps your recurve bow can come up with, there are a few modern recurve bows in the market that are famous for shooting faster than 300 fps.