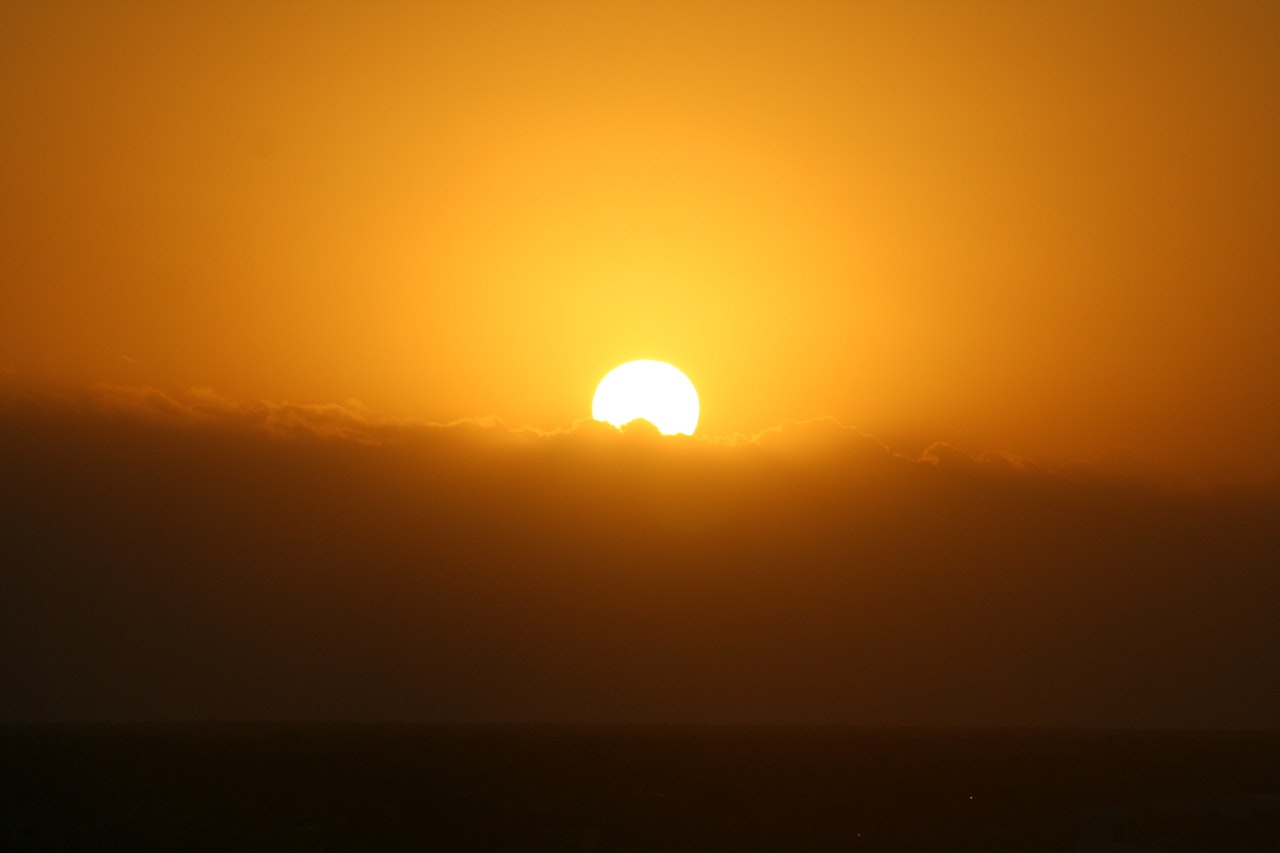 Harsh temperatures affect the performance and appearance of a compound bow. Leaving it in the extreme cold will cause its limbs to stiffen. Exposing it to too much heat, which has harmful UV rays, will degrade and delaminate its limbs.
A compound bow is a product of modern technology focused on maximized comfort, speed, and accuracy. But its composite materials and cable tension are suitable for standard temperatures only.
Cold temperatures stiffen compound bows.
The cold weather causes tightening on a compound bow. Imagine a muscle cramp or spasm. It almost has the same effect on a cold bow.
As the bow tightens, it is still capable of handling tension. Experienced archers state that bows can tolerate more coldness than the people themselves. A compound bow will not suffer damage, but they complain of the accuracy of the bow.
Since cold temperature is a culprit for minor arrow deflection, it causes harder pull-backs too. Limb bolts may also shrink, and limbs slip out. But you can fix this stuff by having a pre-shooting check to make sure everything is good to go.
Winter archery preparation
Target shooting or bowhunting doesn't have to stop during the winter. You can still prepare everything amidst the cold.
Prep before going out
Before walking into the woods or to the archery range, make sure the bow is well-maintained. You have to wax and clean it because it will waterproof the cable. It will also protect the string from moisture that damages your bow. Wax also keeps the bow warm.
When the limbs or other parts have delaminations and cracks, repair or replace them first, you can't risk broken portions because it will cost you time and more money.
Don't forget to buy some bowstring wax. It's available here.
During the shooting
Get more familiar with your bow because it will stiffen during low temperatures. When a string or limb stiffens, it will affect your range. So you have to practice your shots first and listen to how your gear performs.
Clothing may come your way as it can tangle up with the cables. Try to adjust your anchor points to get a more comfortable handle on the bow.
How your bow shoots arrows changes throughout the day as your bow gets colder. Check your bow on a timely basis, particularly on the cams. Ice or snow build-up can cause damage to your bow. Make sure the cams are free from obstructions before you shoot.
Also, inspect other parts, such as the axles, whisker biscuits, and drop away rests. Keep it free from snow, which jams the parts and slows the bow.
After shooting
Once again, clear your bow and other equipment from any ice or snow build-up because they cause moisture.
Clean and dry them and keep them in temperature-controlled storage. Get a towel or rag to wipe off any water. Only put your archery equipment in a case or bag, where you're sure that it's warm and dry.
Never put it near a heater or any source of heat because it will impair the bow.
The right winter clothes
Any archer will dress to stay warm when they shoot their arrows in the winter. Too much clothing can interfere with your shot release. Having the wrong clothes can get in the way.
Jackets – it can tangle with the bowstring or cable if you don't choose the right one. Select a tight-fitting variety to avoid any inconvenience. Check some of these cool jackets on Amazon.
Gloves – Ordinary gloves won't fully protect your hands from the cold when you practice your shot or hunt in the woods. So you have to choose tight-fitting varieties, like the ones used for rifle shooters, as they put in more grip than traditional ones. Here are some archery gloves for you.
Sunglasses – wearing them in the winter may sound silly, but it's practical to have the correct eyewear because the sun produces more glare than in the summer. Find a pair that still provides a wide view and gives you eye protection from the sun. Do you need a pair? Click the link and choose what's best for you.
Scroll down on the effects of excessive heat
Check on the succeeding paragraphs to familiarize yourself with the dangers of exposing your compound bow to extreme heat. In the meantime, check below on preparing for summer archery.
Summer archery preparations
Shooting your arrows can excite you after the long, cold winter. But make sure you have prepared the essential stuff first to avoid dehydration, exhaustion, and (worse) heatstroke.
Always keep this in mind: keep your body temperature cool to enjoy archery despite the heat.
Encourage yourself and others to pack water bottles, hats, sunglasses, sunscreen, and UV-resistant clothes. You can also bring an umbrella and a towel.
Our bodies try their best to regulate temperature during the hot season. Take as many breaks as you can to avoid sluggishness and tiredness due to dehydration. Once you wrap up, always go to the nearest shade and rehydrate.
Proper clothing in summer archery
Take off any dangly jewelry and necklaces because they can be dangerous during shooting. If you have long hair, tie it or wear a cap to avoid tangling with the bowstring.
It's alright to wear short or long sleeve clothes as long as they're fitting. Avoid any baggy sportswear with buttons too.
When choosing footwear, make sure they are comfortable, breathable, and waterproof. Don't wear shoes that are too tight as your comfort is as valuable as your equipment.
Protect your body while shooting
Have safety equipment to protect yourself from injuries. Choose an accessory that suits your needs. Pick what's best for you.
If you don't want to use a shooting glove or tab, choose a release aid for shooting. But either way works.
Wear protective gear, like an armguard or chestguard, as they will come in handy too because they protect your arm and chest from injuries, like bruises and string burns.
Is it okay to leave a compound bow in a hot car?
A compound bow can tolerate up to 100 degrees of open-air temperature. But never leave it inside a locked car because it can reach 200 degrees despite a 100-degree environment. If exposed to extreme heat, it can cause the limbs to deteriorate and cables to stretch.
To be clear, your bow getting ambient air temperature is not a big problem. The concern is when you or someone stores it in a stored heat environment, like in a car, attic, or basement. That creates a microwave-like effect.
Either limbs or strings will separate at full draw, and the cable will hyperextend, leaving it to fail.
If your bow is in direct sunlight coming through the windows, always check your limbs because they're prone to failure. The metal parts of the crossbow will absorb extreme heat, and the layers of the limbs can soften after it has absorbed the heat.
The UV light destroys most bow parts, especially the plastic portions not used for sun exposure.
Looking for a compound bow? Amazon's got you covered.
Inspect your compound right away after exposure
If you left the compound bow somewhere hot by accident, inspect it and check all the measurements right away. It will be easy peasy: brace height, axles, and timing. Also, have time to test its draw weight for any changes.
If you have a drawing board, do a full draw. If it still feels normal, mark your cams with a pencil to tell if there is a misalignment. Also, check the box for any poundage changes.
Do it by drawing a line on the cam on each side of the limb, inspecting for any overstretching.
Know this: manufacturers don't provide warranties overheated bows
Manufacturers remind archers that excessive heat will cause component failure on the compound bows. They also won't cover any that's damaged by exposure to extreme heat. So be extra careful not to put your bow in direct sunlight to avoid bow damage.
Maintenance of a compound bow
Consider your compound bow as a long-term investment, which means you need to protect that through regular equipment inspection and care.
Since a compound bow is always under constant pressure due to usage, you need to check it more often.
Bowstring
You can prolong the life of the bowstring by proper storage and waxing, which is available online or at the nearest archery pro shop. Keep looking for any possible frays and breaks as they affect accuracy.
You have to be careful with the sharp edges of the arrowheads because they can cut or nick the bowstring.
Limbs
Bow manufacturers produce replaceable limbs on your compound bow because they wear and tear. They may also suffer defects, such as breaking, snapping, and splintering.
If the limbs break, it can cause shrapnel to fly. So you have to inspect them for any signs of damage, such as cracks. If there was a dry fire, be careful with any breakage as it can explode.
Also, limbs can have damage from dropping the bow, improper storage, and accidental knocks.
Cams
For any problems on your cam, always consult a bow specialist. Have time to take your bow on an annual check-up and tune-up to check for any cam replacements and issues.
They can derail or bend out of shape. Your job is to inspect that cams are operating correctly. Check its symmetry for any possible damage or derailment.
Fully draw your bow but never dry fire it. Check the cams as you hold your position too.
You may need to double-check because cams may look normal at first. But there's a possibility of misalignment during the full draw.
Other essential components
Check for any loose screws, which affect the performance of the compound bow. The more you use your bow, the more it rattles. That will cause screws and other parts to loosen.
You have to make sure everything is tight. Create a habit of inspecting your bow to spot issues right away and avoid expensive repair costs.
How long does a compound bow last?
A modern compound bow can last for 25-30 years, depending on how regularly you shoot or care for it. But archers retire them earlier because manufacturers create better and advanced bows.
A compound bow is complex due to the number of mechanical parts to make it work. If one portion fails, it affects the entire function of the bow.
It's not a question of how long the bow lasts but how the parts last. Check on the individual portions to anticipate any changes on the bow, ensuring it is in great condition.
Bowstrings
Bowyers create durable bowstrings for modern compounds. They are in constant pressure because they are the main conductor of energy.
Compound bowstrings can fire arrows at about 300 feet per second (fps), and all the kinetic energy can cause damage to it. Bowstrings also have multiple strands of fiber bound together, although it's not obvious in plain sight.
It can last for 2-3 years but consider a replacement every year to maximize the string.
Limbs
The limbs of the compound bow absorb the most amount of stress as the archer pulls the string back. Too much stress can cause them to break or, worse, explode if you mishandle them.
They are the first ones to break if a bow malfunctions, and you have to be extra careful with any broken parts of the limbs.
Cams and Screws
Cams have lesser chances of breaking down. But never be too complacent because it could happen. These metal discs on both ends of the bow provide a pull to the string and tension, which will increase as the archer pulls back.
They can derail and bend out of place, but a simple fix is handy (depending on the degree of malfunction).
Screws, on the other hand, fasten everything in place. They also absorb the explosive release of the arrows. The vibrations caused by the shot release are powerful enough to unscrew them, so have a thorough check on any loose screws.