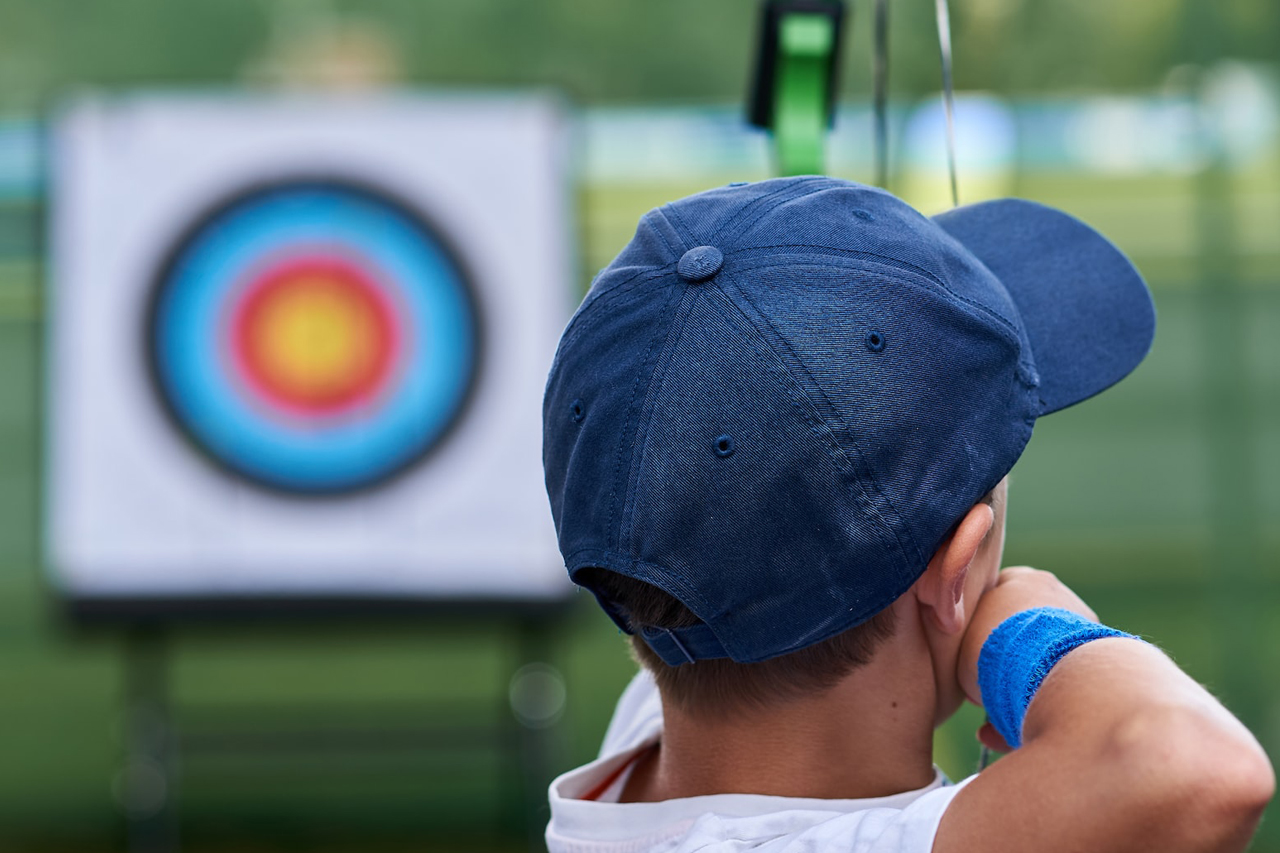 Longbows are easier to draw. They are more forgiving because of the grip design. Another factor is the straight limb, which affects torquing.
Most longbows are quiet because there is less slap against the limbs.
Let us say you have the skills and have already mastered longbows. Let us say the length of your longbow is perfect for your height.
Longbows, then, are easier to draw than other bows.
How you adapt to any bow will depend on your background.
You might be comfortable with a recurve bow if you are more familiar with a compound. The grip of a recurve and the overall feel of this bow are similar to a compound bow.
However, this is where the similarities end. Once you start drawing the bow, you will realize you are not getting any help.
If you are new to archery, the experience is the same.
Let me give a word of caution about the traditional way of shooting in archery.
First, you must resist the temptation to shoot and draw weights over 50 pounds.
Unless, of course, you are a certified bodybuilder with a lot of strength to spare. Unless you are an experienced archer, you should only go for 50 pounds.
Heavy drawing is never a good idea. It will be all you can do to reach a full draw. Also, it will be a challenge to anchor and aim consistently.
I suggest you start with a light-drawing bow. From here, you practice and familiarize yourself with good form.
From there, you can transition to something heavier when you are already comfortable.
The draw weight most archers hunt with pulls about 48 pounds or lighter. But this weight is something you build to draw.
When using this amount of weight, you are confident you will not worry about killing even the biggest bucks. But then again, work your way from a light draw weight and get heavy.
Next, make sure always to wear an arm guard.
Most archers can shoot a compound all day and never even touch their forearms. You don't want to sting yourself when using traditional bows.
Also, the flinches will be bad news for your accuracy.
Finally, make good plans for your practices.
And now, we can discuss more longbows and recurve bows and their differences.
Read on.
Accuracy and Speed
Longbows are slow. When you compare longbows with the garden-variety compound, you will find that longbows are slower.
Arrow speeds will vary much. There is a heavy influence on the draw length, poundage, material, bow construction, etc. And these are the same things that impact the performance of all bows.
A longbow 28 inches long and a draw weight of about 45 to 60 pounds can only go as fast as 160 to 170 fps.
It is evident that pumping up the draw weight, combined with other factors, will result in a faster arrow.
Longbows, however, are famous for being more forgiving.
The simplicity of the design of longbows is one of the significant reasons longbows are known for being more forgiving. The other reason is because of the reduced string pinch.
Longbows are longer. And because of its length, the V formed at full draw is less severe. This fact ensures that the string comes off the fingers of the archer more smoothly.
Hunting Performance
When it comes to hunting performance, longbows can perform well. Again, some archers prefer hunting with other bows, while others prefer longbows.
Longbows do not get the credit it deserves regarding hunting performance.
Compared to other types of bows, longbows can perform as well as the others. It might look like it cannot, but it can.
Other bows elevate performance, especially for beginners. It is because other bows come with amenities that help you improve your performance.
Longbows are different.
It has a simple design.
It does not have any other amenities to assist you in your performance.
However, with consistent practice, your performance using longbows will be as good as when using other bows.
Ultimately, it all comes down to whichever is more comfortable for you to use.
Are longbows suitable for beginners?
Recurve bows are easier to use. However, when it comes to draws, longbows are more forgiving. If you are an archery novice, you must know this.
Are you new to the world of archery?
Are you still trying to decide which type of bow you will buy to start your hobby? Are you going to choose a recurve bow or a traditional longbow?
What are the advantages and disadvantages of both recurve bows and longbows?
Here, we will discuss more of these things.
The guide will have you go through everything you need about longbows. And here I am, ready to start giving you all the facts.
And so, if you are ready to start, let's go ahead.
First of all, those that are new to archery will need to know something essential. One of these is to know which type of bow is best for you.
The next consideration to consider is knowing which it is for. There are different types of bows in archery. And so, you need to figure out these details.
The most popular types of archery are target and field archery. The other types are hunting, traditional, and 3D archery.
If you are new to archery, consider trying more than one type. You will find out which style suits you most as you go along.
Some archery types have their specific bows that you need to use. The bow you use will depend on the style of archery you are planning to go for.
For example, Olympic target archers will only use recurve bows.
Some types of archery have strict specifications on the bows you can use. One example is the Olympics, which will only allow recurve bows.
Others are more lenient with the bows that you use. For example, 3D archery tournaments have flexibility as they allow unique longbows or traditional archery classes.
Both of these classes allow archers to use longbows in their specific divisions.
But as we have longbows and recurve bows are the most popular, we can start our discussions with them. From there, you can decide which bow is best for you. Let me give you a rundown of the two most popular bows.
Longbows
Longbows are perfect for casual backyard shooting and traditional archery sessions. You can use these bows in target, field, and 3D archery.
Longbows are less common than recurve bows. You can use them for bow hunting. However, you must pay special attention to your bow's draw weight.
The Advantages
More forgiving bows
Easier to draw for beginners
Easier for the shooter's fingers and joints
Quieter than recurve bows
The Disadvantages
It produces more hand shock on the hand in use.
Only ideal for bow hunting if it comes with a higher draw weight.
Larger and will be hard to store or transport
Is a longbow hard to shoot?
Longbows have basic specifications and are easier for beginners to draw. In shooting, longbows might not be as accurate as recurve bows. It is hard to shoot if you aim for accuracy.
Longbows are more significant than most bows.
If you are new to archery, it might be challenging initially if you aim for accuracy.
Not all longbows come with an arrow shelf for your arrow rest. Longbows are also slower than other types of bows. These types of bows also do not come with let-off points.
It only means that you will feel the total draw weight of your bow the whole time.
Longbows do not come with accessories, unlike recurve or compound bows.
For example, compound bows come with accessories that an archer can add to increase accuracy. Other accessories you can add to compound and recurve bows to minimize noise.
These accessories are not present in longbows. However, you will be fine with noise when it comes to longbows.
How far could an English longbow shoot?
Longbows estimate that it can shoot for about 180 to 270 yards. However, beyond 75 to 80 yards, you will no longer bank on the accuracy of longbows.
English longbows are some of the most popular weapons during the medieval years. However, it proved more devastating on the battlefield than other weapons. The use of longbows requires extensive training.
The victory during the Hundred Years' War in the 15th century was all thanks to warriors with longbows.
Longbows were much in use until the 17th century. It only went into the sidelines at the birth of firearms that require less training.
Origins
Bows have been in use for thousands of years. However, English longbows first rose in popularity when the Welsh started using them to invade Wales.
Because of its accuracy at the time, the English adopted the weapon and began training its archers in military service.
In the beginning, longbows measured about four feet to a little more than six feet.
Construction
Most traditional longbows were from yew wood dried for about one to two years. Over two years, the wood has been worked into shape.
In some instances, it can take as long as four years. However, as the years passed, humans could find shortcuts. One of these shortcuts is cutting the wood to speed up the whole process.
Most of the time, the bow will be from half of a branch. The heartwood is on the inside, while the sapwood is on the outside.
The approach is essential because the heartwood will be able to resist compression. The sapwood, on the other hand, fares well in tension. Usually, the bowstring is made of linen or hemp.
Accuracy
When it comes to accuracy, longbows can either give you long range or accuracy. At times, it can be both. However, it can only be one most of the time.
It can go as far as 180 to 270 yards, but by 75 to 80 yards, you will find that it needs to be more accurate.
In the 14th and 15th centuries, archers had a quota of shooting ten aimed shots for every minute in battles. A skilled archer can do about 20 shots.
—-
In general, it is easier to draw longbows because of their design. Longbows are essential and are easy to learn.
The only downfall with longbows is their speed. It is also less accurate than recurve or compound bows, especially in long ranges.
However, as a beginner aiming for archery as a fun hobby, using longbows is a good start.