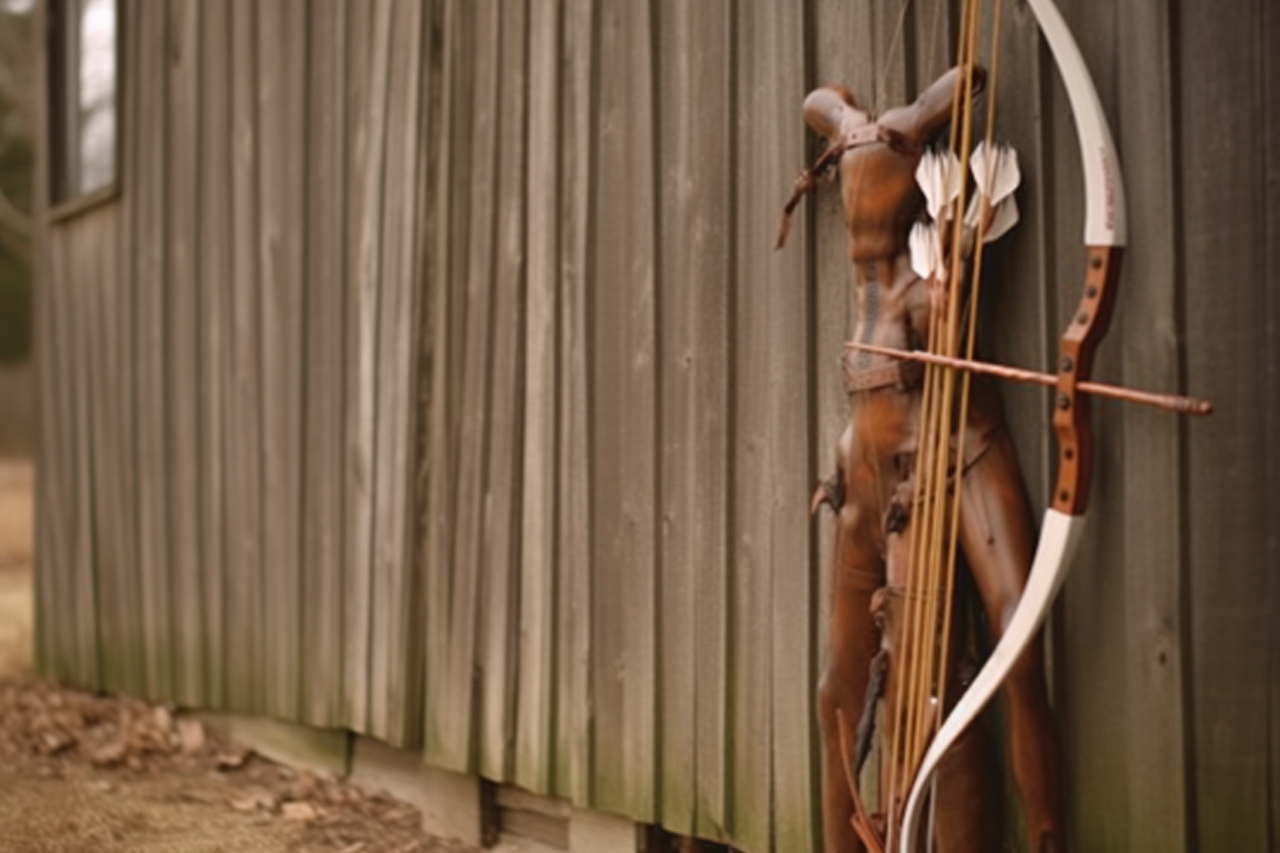 Shooting a recurve bow is an exciting and rewarding activity. Whether you're an experienced archer or brand new to the sport, you'll find a few fundamentals to learn before you can begin.
In this article, we'll cover the basics of archery safety, outfitting yourself with the proper clothing and equipment, mastering the grip, perfecting your arm position and aim, and practicing consistent, accurate shots. Once you've got the basics down, you'll be ready to start shooting and enjoying the great outdoors.
Basics of Archery Safety
When it comes to archery, safety should always be your top priority! Before you even think about shooting a recurve bow, you should understand the basics of archery safety. Ensure you're shooting in a safe environment and following the proper safety protocols.
To help ensure your safety, always make sure you have a certified archery instructor present when shooting. Your instructor can provide essential safety tips and techniques to help keep you and your surroundings safe.
Always wear safety glasses when shooting a recurve bow to protect your eyes from the bowstring. Always ensure a clear line of sight, and never shoot straight up in the sky. Also, make sure you're aware of your surroundings when shooting. Never release it toward a target with people or animals in the background.
Lastly, it's important to always inspect your bow and arrows before shooting. Ensure the bowstring is in good condition and you have correctly fletched the archery arrows. Ensure you know your limits and always use a bow suitable for your skill level. If you're using a too-powerful bow for your skill level, you could risk losing control of the arrow.
Outfitting Yourself with the Right Clothing and Equipment
Outfitting yourself with suitable clothing and equipment is essential to having an enjoyable archery experience. It's important to have clothing that won't interfere with your bow arm and will keep you comfortable while shooting.
Opt for flexible and lightweight clothing, like a t-shirt or long-sleeved shirt, light pants, and shoes that don't have too much grip. Consider bringing a hat or visor to keep the sun out of your eyes.
Regarding equipment, you'll need a recurve bow and arrows. Choose the one suited to your body size and strength. If you're starting, consider a lower draw-weight bow, as it will be easier to use. Also, get arrows with the right length and weight for your bow. Get a quiver, armguard, and finger tab to protect your hands and arms.
Investing in a good set of bowstring wax and bowstring wax is also essential. It will help keep your string protected and in good condition. Finally, consider getting an archery target for practice and a bow stand to keep your bow safe when unused. You'll have everything you need with suitable clothing and equipment to start shooting a recurve bow.
Mastering the Grip
Mastering the correct grip is vital to get the most out of archery; it's the foundation of accuracy and consistency in your shots. Your grip should feel comfortable and secure, creating a sturdy platform for your bow hand. Here are three steps to perfect your grip:
Place your hand on the bow grip so your thumb is on the upper side. Your index finger is on the lower side of the bow grip.
Wrap your fingers around the bow grip to distribute the pressure evenly, and your grip is comfortable.
Your bow hand should stay steady, and your arm should be slightly bent, not locked, while you draw the bowstring.
Be sure to practice the correct grip until it becomes second nature. It will help you develop a consistent anchor point and draw a cycle to shoot more accurately with each arrow.
The grip should be comfortable and compatible, enabling you to concentrate solely on the target and the shot itself. You can become a more accurate and consistent shooter with the proper grip.
Perfecting Your Arm Position and Aim
You can confidently hit your targets every time by perfecting your arm position and aim! Aiming a recurve bow is more challenging than it looks. It requires severe practice and dedication to master.
When aiming your bow, it is essential to ensure your elbow is in a straight line with the arrow, with your arm perpendicular to the ground. Additionally, ensure your shoulder is raised slightly and parallel to the floor. It will ensure your arm is in the correct position to give you the best possible accuracy.
Next, you must keep your head and neck in the same position as when standing usually. It will ensure that you don't tire out your neck muscles and that your aim is as steady as possible. Try to close your non-dominant eye while looking down at the arrow.
Focus more on the target and aim more accurately. Keep your back straight; this will help you stay focused on the target and improve your accuracy.
Once you have your arm position and aim down, practicing and maintaining this position while shooting is essential, with enough practice, you can perfect your arm position and aim to the point that you can confidently hit your targets every time you shoot.
Practicing for Consistent, Accurate Shots
Once you have an arm position and aim down, it's time to get practicing getting those consistent, accurate shots! As you practice, remember to keep consistent with your form throughout the entire shot. It will ensure that the arrow flies in the same direction every time.
It's essential to focus on the same points of aim and anchor points each time to become comfortable with the shot. It will take your muscle memory to develop and make shooting a recurve bow second nature.
It's also important to practice shooting from a variety of distances. Start with shorter distances and then gradually increase them as you become better.
Practice shooting from different angles to help you understand how the angle affects the arrow flight. It will help you feel how space affects the arrow flight and will help you adjust your form as needed.
Regular practice is one of the ways to improve your accuracy and consistency. Practice at least three times per week. Keep track of your progress. Taking note of the things that work and can't help you make the necessary adjustments to become a better archer.
By consistently practicing, you can become more comfortable with the shot and hone your skills to get those consistent, accurate shots.
Frequently Asked Questions
How often should I replace my bowstring?
It's essential to replace your bowstring every 12-18 months, depending on the frequency of use. The more you use your bow, the more the string stretches and wears out. Inspect your bowstring regularly for any fraying, discoloration, or other signs of wear.
What are the differences between recurve bows and compound bows?
Recurve and compound bows are popular for archers but have different characteristics. Recurve bows are the traditional bow shape.
Compound bows have a complex pulley system, which makes them much more efficient than recurve bows. It allows them to store more energy and deliver greater accuracy and speed.
Are there any age restrictions for shooting a recurve bow?
When shooting a recurve bow, some age restrictions are in place. Generally, the archer must be at least 12 years old to use a recurve bow and archery equipment safely.
Additionally, children under 16 should always be supervised by an adult when shooting. Some organizations may allow younger children to shoot a recurve bow under certain conditions. Regardless, it is always essential to ensure safety when shooting a recurve bow.
What type of target should I use to practice with?
When shooting a recurve bow, it is essential to use the appropriate target for practice. The best target for recurve bows is a straw or foam block target, which will stand up to the high impact of the arrows. When shooting at a straw or foam block target, place it safely away from yourself and others.
Make sure that the target is of a size that is appropriate for your arrows and bow. For example, you should use a more prominent target if you shoot with a longer one.
What type of arrows should I use with a recurve bow?
When selecting arrows for a recurve bow, ensure they are the right size and weight for your bow. Match the arrow's weight to the bow's draw weight, which is the force required to draw the bowstring.
Typically, arrows should be 5-10 grains per pound of draw weight. Additionally, arrows should be the correct length for your draw length. Finally, ensure your arrows are designed for recurve bows, as there are different arrows for different bow types.
You're now ready to shoot your recurve bow! It's taken some effort and practice, but now you feel confident in your abilities. You understand the importance of safety and know how to fit yourself properly with the proper clothing and equipment.
You can feel the bow in your hand and how to grip it correctly, and you know how to position your arm and aim the arrow with precision. You've been practicing your shots and can now make consistent, accurate shots. You're now a pro at shooting a recurve bow!
Here are the +600 Recurve Bows that you can use on your next shooting practice.