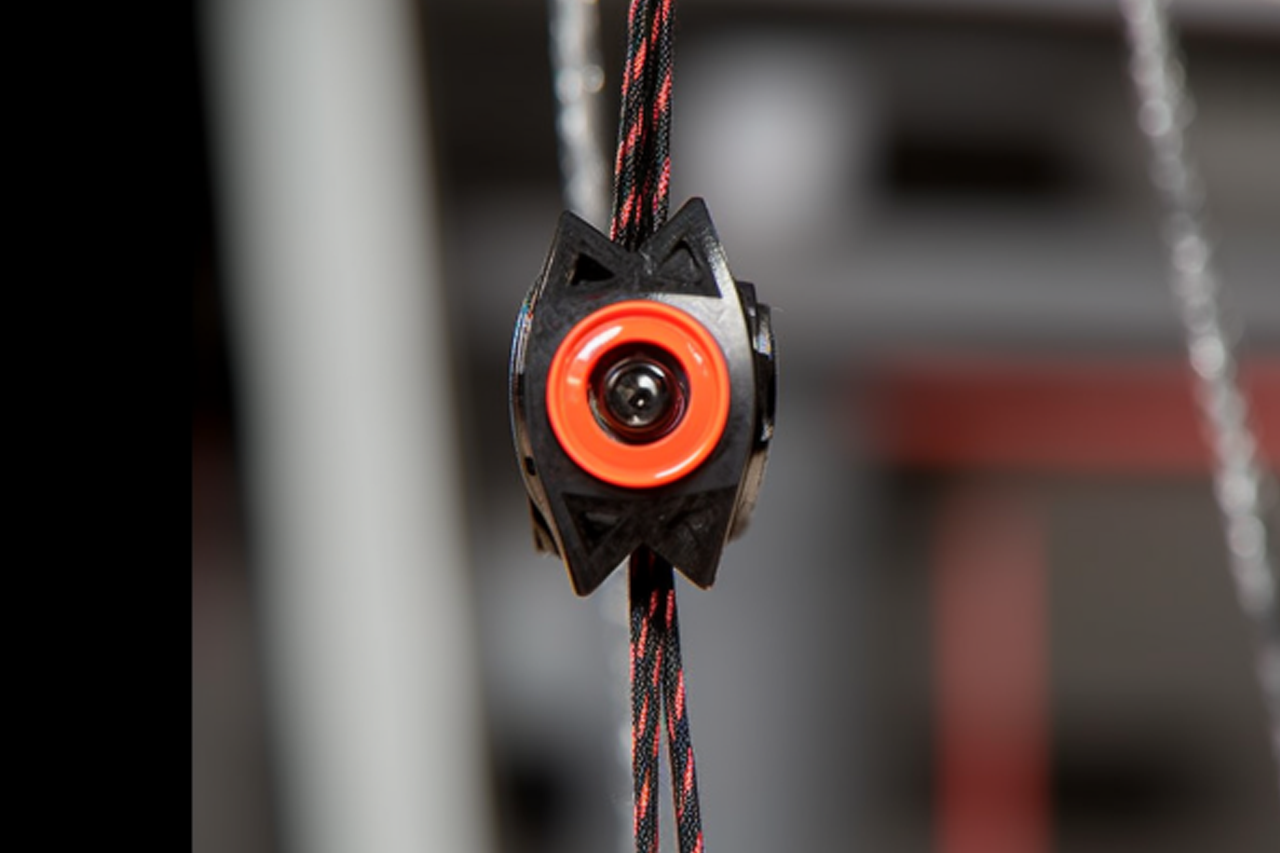 If you're an avid archer, you know the importance of having the right equipment to improve your accuracy and precision. One essential component of your archery setup is the peep sight.
A peep sight is a small aperture on the bowstring that helps to align your eye with the bowstring, ensuring accurate shots. However, with many different types of peep sights on the market, choosing the right one for your bow can take time and effort.
We've compiled this guide to help you understand the importance of peep sights in archery, the types available, and how to choose the best one for your needs. With this information, you can make an informed decision and improve your marksmanship.
Understanding the Importance of Peep Sights in Archery
You can only hit the bullseye with an understanding of the importance of peep sights in archery, so let's take a closer look!
A peep sight is a small aperture that you mount on the bowstring of a bow. It aligns with the front view and the target, allowing the shooter to aim accurately. It is essential for any archer who wants to improve accuracy and consistency.
One of the advantages of using a peep sight is that it helps to eliminate parallax errors. Parallax errors occur when the eye is not aligned correctly with the target, causing the shooter to miss the mark. The peep sight ensures it is always in the correct position, reducing the chances of missing the target.
Additionally, a peep sight provides a consistent reference point for the shooter, helping to improve their aim and overall accuracy. With a peep sight, archers can be confident that they aim at the right spot every time they shoot.
Types of Peep Sights Available
Now, let's look at the different types of peep sights that can enhance your accuracy in archery.
The first type of peep sight is the Round Peep Sight. This type of peep sight is the most common and has a circle shape. Round peep sights are easy to install and are perfect for beginner archers.
They're versatile and can be adjusted to fit any bow and arrow setup. However, round peep sights can sometimes be challenging in low-light conditions.
The second type of peep sight is the Angled Peep Sight. This type of peep sight has an angled aperture that allows for a wider field of view.
They are ideal for archers who prefer to shoot with both eyes open and those who shoot in low-light conditions. However, angled peep sights can be more challenging to install and may require more tuning to get the perfect shot.
Overall, the type of peep sight you choose will depend on your preferences and shooting style.
Choosing the Right Peep Sight for Your Bow
When picking out a peep sight for your bow, it's essential to consider your shooting preferences and lighting conditions to find the perfect fit.
Here are some tips to help you choose the right peep sight for your needs:
Determine the size of your peep sight based on your shooting distance. The longer your shots, the larger the peep sight should allow for better accuracy.
Choose a material that suits your needs. Aluminum is lightweight and durable, while plastic is lightweight but less durable. Carbon fiber is the most durable but also the heaviest.
Consider the shape of the peep sight. Round peeps are the most common, but some archers prefer the oval shape for a more precise sight picture.
Look for a peep sight with an anti-glare coating to minimize glare in bright sunlight.
Choose a peep sight with a light-gathering feature for low-light conditions to help brighten the sight picture.
By considering these factors, you'll be able to find a peep sight that will improve your marksmanship and give you a better shooting experience. Take your time to research and compare options before making your purchase.
Benefits of Using a High-Quality Peep Sight
A high-quality peep sight can enhance your shooting experience and provide greater precision, allowing for a more satisfying and successful hunt. It can help you achieve better accuracy and consistency with your shots.
It provides a clear and focused sight picture, allowing you to align your bow and arrow more precisely. It is essential when shooting at longer distances, where even a slight deviation can result in a missed shot.
Moreover, a high-quality peep sight can help you achieve a more comfortable shooting position. It can reduce eye fatigue and strain, allowing you to shoot longer without experiencing discomfort.
Additionally, some peep sights come with adjustable apertures, allowing you to customize the size of the sight picture to fit your preferences and shooting style.
This level of customization can further improve your accuracy and make shooting more enjoyable. Overall, using a high-quality peep sight is a wise investment for any archer who wants to improve their marksmanship and enjoy a more successful hunt.
Installation and Maintenance of Peep Sights
To install and maintain your peep sight, you must determine the appropriate placement on your bowstring. It is crucial as it affects the accuracy of your shot.
Once you have determined the placement, use the tubing provided to secure the peep sight to the bowstring. You should cut the tubing to the appropriate length and tie it securely to the tie-in points on the bowstring.
Regular maintenance is necessary to ensure the peep sight remains in the correct position and does not become loose or damaged. Check the peep sight and tubing for wear and tear regularly, and make any necessary adjustments or replacements to maintain accuracy and consistency in your shots.
Tips for Improving Your Accuracy with a Peep Sight
Improve your accuracy with a peep sight by practicing proper form and grip, anchoring consistently, and maintaining a steady hold on your bow.
First and foremost, ensure that your grip on the bow is relaxed and consistent. A tight grip can cause torque and affect your aim. Instead, hold the bow in a way that allows your hand to be loose and relaxed.
Next, make sure that your form is correct. Keep your elbows down, your back straight, and your feet shoulder-width apart. It will help you maintain a stable stance and reduce any unnecessary movement.
Additionally, consistent anchoring is crucial for accuracy. Find a comfortable anchor point on your face, such as your cheekbone, and use it consistently for every shot. It will help you achieve the same sight picture each time you shoot.
Finally, maintain a steady hold on your bow throughout the shot. Keep your bow arm and upper body still, and focus on breathing. A stable release will ensure your arrow goes where you want it.
With these tips, you'll be on your way to improving your accuracy with a peep sight.
Frequently Asked Questions
Can a peep sight be used on all types of bows?
You can use a peep sight on all types of bows. It's a standard accessory for many archers as it helps to improve accuracy and consistency.
A peep sight is a small round device attached to the bowstring and acts as a rear sight, allowing the archer to aim more precisely. It works by creating a small aperture that the archer looks through, which helps to align the bow with the target.
Peep sights come in different sizes and shapes, and choosing one compatible with your bow and shooting style is essential. So, consult a professional or experienced archer to ensure you select the right peep sight for your needs.
How often should a peep sight be replaced?
Peep sights are essential to your bow setup and can significantly improve accuracy. Replace your peep sight every year or every few thousand shots to ensure it's functioning correctly and not worn out.
If you notice any wear or damage to your peep sight, it's essential to replace it immediately to avoid any potential accuracy issues.
It's also important to regularly check and adjust your peep sight to ensure proper alignment with your sight pins. Maintaining your peep sight can improve your marksmanship and overall shooting experience.
Is it possible to use multiple peep sights on one bow?
It's possible to use multiple peep sights on one bow. However, it can cause confusion and inconsistency in your aim. Each peep sight may have a slightly different alignment, leading to inconsistencies in your shot placement.
Sticking to one peep sight and adjusting your bow or technique to improve your marksmanship is better. If you're having trouble with your current peep sight, try a different style or size before resorting to numerous sights.
Always practice proper safety measures and consult a professional if you have any doubts or questions about your equipment.
What is the difference between a fixed and adjustable peep sight?
Regarding peep sights for archery, there are two main types: fixed and adjustable.
Fixed peep sights are permanently attached to the bowstring and have a fixed size and shape. They are typically less expensive and more straightforward, making them a popular choice for beginners.
On the other hand, adjustable peep sights allow the shooter to change its size and shape to fit their needs better. It can improve accuracy by allowing for a more customized sight picture. However, adjustable peep sights are typically more expensive and require more knowledge and skill to use effectively.
Choosing between fixed and adjustable peep sights will ultimately depend on the shooter's preferences and skill level.
Are there any safety concerns when using a peep sight?
Safety should always be a top priority when using a peep sight for archery. While peep sights can significantly improve accuracy, there are a few potential hazards to remember.
Ensure your peep sight is appropriately installed and adjusted for your shooting style, as an improperly placed one can cause eye strain or damage.
Additionally, always be aware of your surroundings and the people around you while shooting, as a stray arrow can cause serious injury.
Taking the necessary precautions and using your peep sight responsibly can significantly enhance your marksmanship without putting yourself or others at risk.
Here are +1,000 Peep Sights that you can use to improve marksmanship.