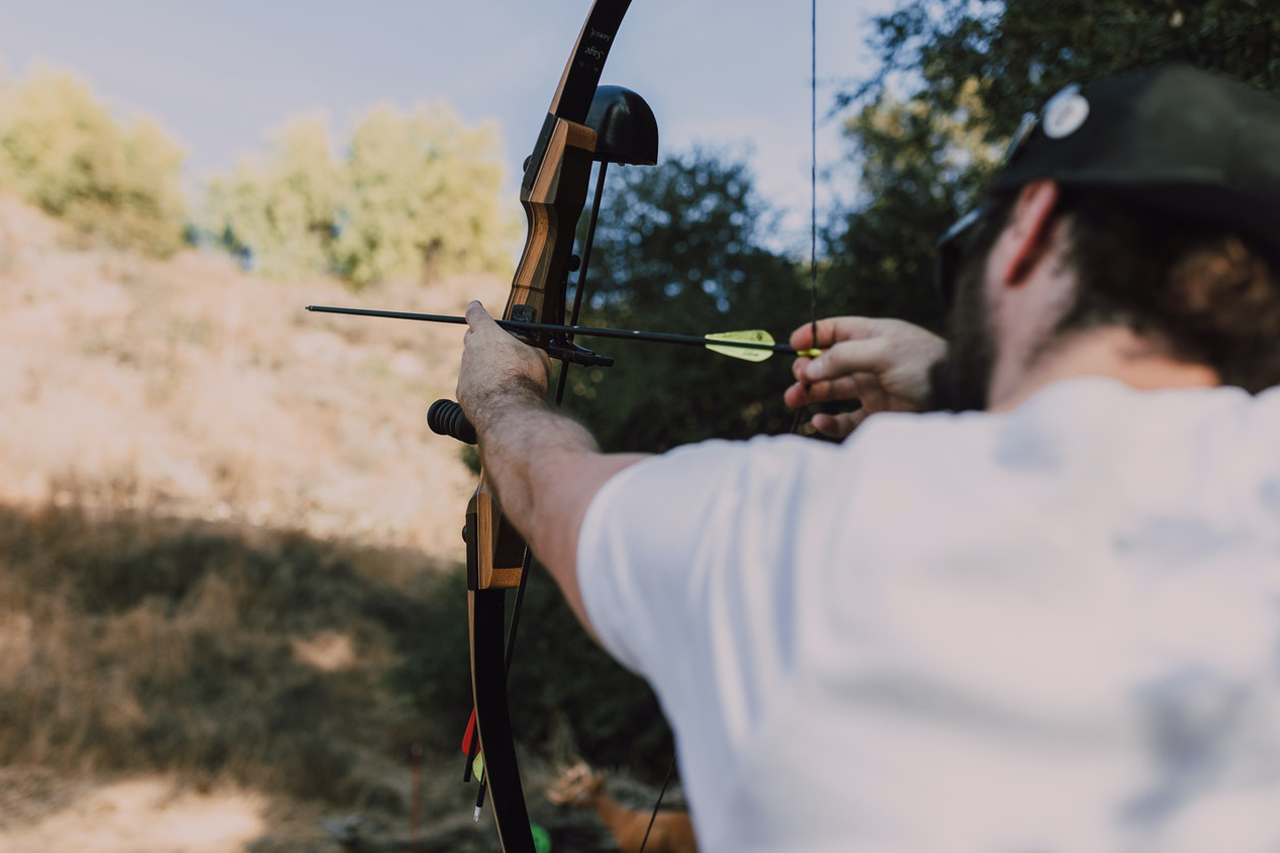 Bow hunters hate the crossbow because it does not require skill, shortens archery season, injures more deer, is louder than bows, and is more like a rifle than a bow. Although not all bow hunters hate crossbows, it is still evident since some are vocal in expressing their dismay.
Several states have legalized allowing crossbows during hunting season throughout the decades. And, of course, there is a big possibility that other states would follow, as well. However, this resulted in an issue that left a sour taste on bow hunters.
Crossbows are known to be very effective in hunting. The ratio of archers switching to crossbows has increased in the past, earning a lot of side comments from other hunters.
It is undeniable that crossbows are indeed easy to learn, have excellent accuracy, accessible to hunters, and shoot like a rifle, making them popular with gun owners too.
Despite these advantages brought by using a crossbow for hunting, others are up for debating and expressing their distaste for crossbow hunting. But, this doesn't mean that all bow hunters hate crossbow since some are fine with it.
In general, bow hunters are quite territorial since they want others to be far away from them as possible. They don't like to share their bow hunting spots. Sadly, there are other reasons for this hate as well as those listed below:
It does not require a skill.

Compared to other bow types, compound bows are known to be easier to use, which may have been why bow hunters conclude that using them does not require a skill. Because of this, bow hunters think it is unfair on their end.

For bow hunters, bow hunting demands commitment, wherein you must work on your body to master the bowstring. Bow hunting requires you to exert effort, strength, and practice so you can take down a deer by shooting with accuracy and consistency.

The commitment that bow hunters dedicate to bow hunting is significant to them. Bow takes more coordination and strength than crossbows; thus, bow hunters see crossbow hunters as lazy.

They also fear that people who have never hunted will start using crossbows and hunting deers, tightening the competition.

On the defense, experienced archers who were able to try hunting using different bows conclude that crossbow hunting is as difficult.

The most challenging part of using a crossbow is the weight that comes with aiming it because it is much heavier. Using and maneuvering around is also cumbersome, which takes a lot of strength from the hunter.

Moreover, in crossbow hunting, hunting skills are still a must since you must be mindful of other external influences like wind, silence, motion, scent, and deer patterns to hunt efficiently.

Shortens archery season

Due to their efficient killing efficiency, crossbows kill as many deer as rifles. Because of this, rifle hunters want to shorten the archery season to give them a chance.

In return, they also hope to increase the rifle season, which earned a frown from bow hunters since it will ruin the bow hunting season. The less time to hunt, the harder it is for bow hunters to hunt with a bow.

Another factor considered in shortening archery season is the increasing number of hunters in the woods. It means that there will be lesser success hunting and fewer deer.

Injures more deer

Maybe some witnessed how other crossbow hunters shot at longer distances, injuring more deers rather than killing them. However, blaming crossbow hunters alone is unfair since rifle and bow hunters also end up doing so.

Foul shots happen regardless of the equipment used to shoot down a deer, whether a traditional bow, compound bow, crossbow, or rifle. It is all a matter of lack of skill and knowledge that resulted in foul shots.

A hunter must be skilled enough before hitting the woods. It requires plenty of shooting practice, the knowledge of precisely evaluating the distance between you and the target, and deciding if you need to go farther or closer.

Louder than bows

One thing that rings true without much debate is that crossbows are louder than bows. Hence, even a quiet crossbow is noisier than a hunting bow.

Noise pollution is the primary factor that bow hunters avoid and hate. It makes it harder for them to utilize their stealth to catch their prey. Even if they keep it quiet, the loud noise from the crossbows disrupts the quietness leading to missed opportunities.

More like a rifle than a bow

Bow hunters may as well be right about classifying the crossbow as more like a rifle than a bow. They also see it as a fusion between a bow and a gun, earning a raised eyebrow.

In using a crossbow, you only need to pull back the string, load the arrow, and it will apply the force for you. Unlike other bow types, you need to draw and hold the string.

The only apparent distinguishing factor that makes a crossbow similar to a bow is the arrow. Beyond that, it functions more like a rifle since you can also use optics.

Bow hunters don't have an issue with the crossbow's function. Their main concern is that crossbows should be better for rifle hunting season instead of including them in bow hunting season.

Some are agreeable, while some are purely misconceptions. Indeed, these issues have garnered attention, and one can hope for resolution and a better system.
Is crossbow hunting ethical?
Crossbow hunting is ethical as long as it's within the 50 yards ethical distance. However, due to technological advancements, crossbow hunters take long shots for more than 70 yards, which is unethical to shoot a live animal.
As a hunter, you are responsible for giving an ethical, legal, quick, and clean shot. You owe that much to the unfortunate animal.
A humane harvest should always be on top of your concern when hunting, regardless of which equipment you use. It means that an ethical shot doesn't only pertain to crossbows but also vertical bows like a compound bow and traditional bow.
Traditionally, the maximum distance for an ethical shot should be 50 yards. Proper hunter ethics and education know about this maximum ethical distance.
However, you may have heard that other bow hunters do not follow this distance and take long-distance shots when they shouldn't have.
Given the technological advancements, it gets worse since compound bows now can shoot a deer at 70, 80, and even beyond 90 yards. It may seem like a great excuse to ignore ethical standards, so it all comes down to one's conscience.
Remember that the farther you shoot, the higher your chance of encountering variables that affect your accuracy. Variables such as wind direction and decreased speed, elevation, and energy hinder you from accurately shooting the target.
Moreover, a long shot may lead to a bad hit and non-lethally wounding the animal, increasing its suffering.
Therefore, crossbow hunting is ethical, given that you shoot not more than the maximum 50 yards ethical distance.
Is it better to hunt with a bow or crossbow?
Choosing the right bow type for hunting is a matter of personal choice and depends on existing regulations. Crossbows are ideal for those looking for better aim and accuracy. If portability, price, noise, and safety are huge factors for you, hunt with a bow.
If you are interested in hunting, there is a wide range of equipment options. For bow hunting, you want to find a suitable bow type based on your preference.
Another primary factor to consider is the existing regulations since some States haven't legalized the use of a particular bow type in hunting, like crossbows.
Let's assume that all bow types have a legal permission for hunting. You have to decide which bow to use purely based on your preference. Below are the factors that can help you with your bow hunting season decision:
Price

In general, crossbows are more costly than other bows. Comparing crossbows with compound bows in terms of price, the most powerful crossbow costs about $1000 more. However, when it comes to low and mid-range models, their prices are pretty much similar.

Nevertheless, when it comes to kits, compound bow prices are more reasonable than crossbows.

Aim

Regarding aim, crossbows don't require you to hold the draw, and you can cock the bolt quickly. However, its overall weight may make it challenging for you to aim since it can be relatively heavier than other bows.

Meanwhile, vertical bows require you to draw to be able to shoot your arrow, which can cause fatigue over time.

Accuracy

One of the most critical factors to consider in selecting the correct bow for you is accuracy. With a crossbow, accuracy is borderline ludicrous due to the stability of its rifle stock and scope.

Meanwhile, those using vertical bows are more prone to fatigue, affecting their shot accuracy.

Nevertheless, accuracy is subjective and heavily depends on the archer's form, skill, and practice. Hence, equipment-wise, crossbow hunters proved they could effectively shoot deers than bow hunters.

Noise

Perhaps this one is quite obvious since crossbows are known to be louder than bows in general. Even with the help of silencer components, crossbows are still louder. So if noise is your main concern, crossbows are not the one for you.

Safety

Safety is not a question when it comes to dealing with equipment for hunting. Like other sports, accidents, injuries, and death happen in archery too.

In using crossbows, the most significant safety concern happens during the shot. Here are a few safety tips to keep in mind:
Once fired, there's a high chance you might sustain a severe injury such as losing a finger. Make it a habit to check your foregrip. You must ensure that you have no fingers obstructing the bowstring's path.
While cocked, your crossbow is substantially thinner than during and after the shot. Ensure that branches or other obstacles are not in the way of your crossbow's cams and limbs.
In the woods or on a deer stand, never use a loaded or cocked crossbow.
Beware of uncocking your crossbow.
As opposed to crossbows, vertical bows, such as compound bows, do not require cocking or loading. Nonetheless, this doesn't mean you shouldn't be highly alert regarding safety concerns in using projections.
Portability
In terms of portability, crossbows are at a disadvantage. They are way heavier and bulkier compared to other bows. Since you will be walking, stalking, or running during the hunt, you don't want to carry something that will weigh you down.
However, if you plan to sit in a blind or deer stand most of the time as part of your tactics, you might prefer using crossbows instead. Bow manufacturers also produce crossbows that are easy to handle and lightweight yet still considered heavier than their counterparts.
Regardless of people's hatred towards crossbow hunters, your personal choice and wants matter the most. Therefore, if your aim and accuracy are essential, purchase a crossbow. But, if portability, noise, safety, and price matter, hunt with a bow.
You may have heard some advice from others telling you to avoid using crossbows because of the issues and hatred by bow hunters. For some, it may be why they have second thoughts about buying a crossbow. Whereas, for others, it's based solely on their personal preference.
Either way, remember to decide based on your judgment and choices rather than subject yourself to the prying eyes of fellow hunters.