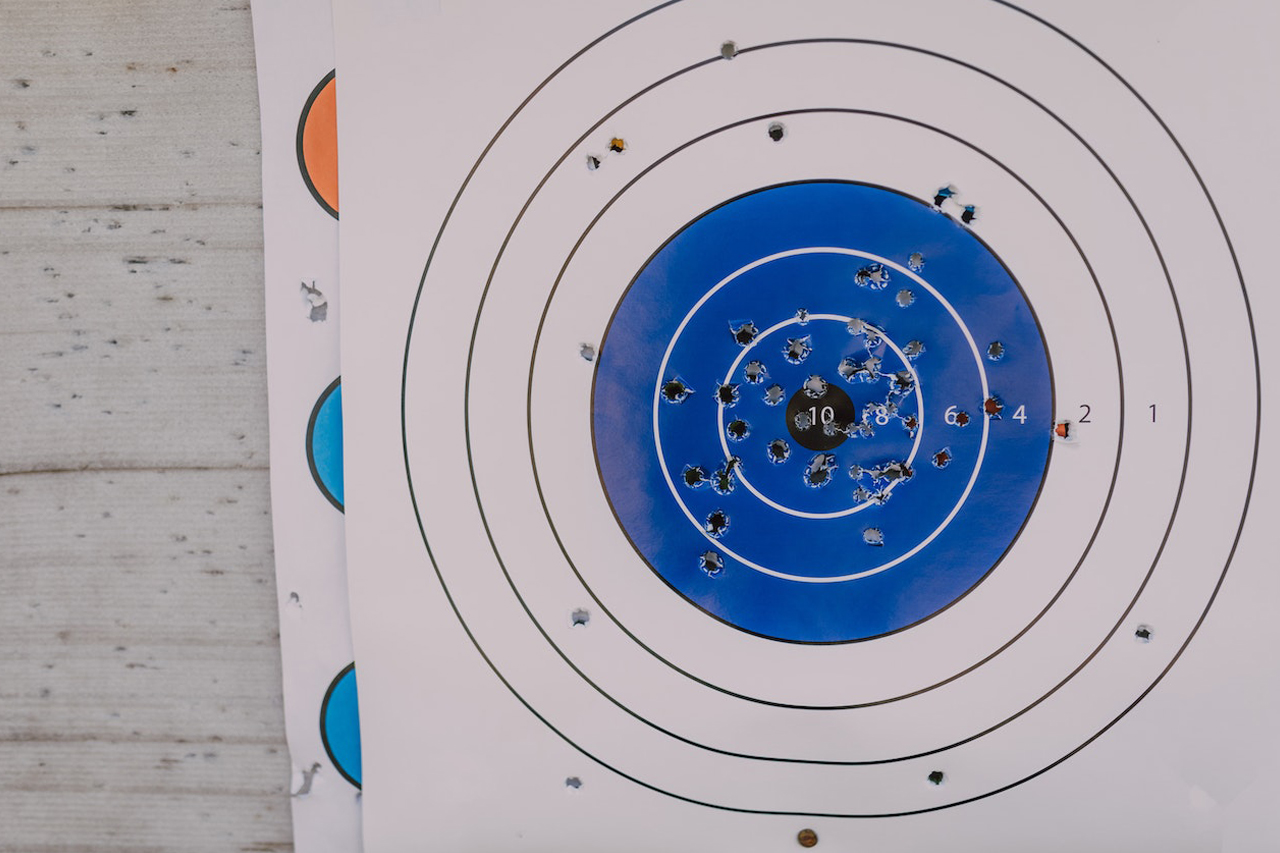 Crossbows are popular for hunters but may only last for a short time. While hunters can expect their crossbows to last ten years or longer, avid hunters may need to replace theirs every three to five years.
It is due to the high risk of strings and cables breaking, which you can replace every two years before this happens.
Signs that strings and cables need a replacement include fraying, so it's essential to inspect them regularly.
Regular maintenance is critical to ensure your crossbow lasts as long as possible. Wax and regularly lubricate the bowstring, cables, rail, trigger box, and mounting bolts.
Moreover, ensure all parts are tight and check for signs of corrosion with compressed air. Make sure to tighten all fastenings with a screwdriver or hex key every month.
Crossbows pack a lot of power, so keeping them in good condition is essential to get the most out of them.
In addition to regular maintenance, it is also essential to look for signs of corrosion or other damage that could affect the performance of your crossbow.
If you notice any issues with your crossbow, it is best to replace it immediately rather than risk further damage or injury.
It is important to remember that keeping a crossbow loaded puts strain on its components which can lead to eventual wear and tear over time.
It's vital to replace any affected parts as soon as you see any evidence of damage or corrosion.
Regularly check for tightness in all parts and inspect for any signs of damage or corrosion.
Your crossbow should last many years and thousands of shots without issue with proper maintenance.
Your crossbow will be with you for many hunts in the future.
When to Replace a Crossbow Limb?
When replacing a crossbow limb, it is essential to know the signs that show it is time for a replacement. It may be the ideal time for a replacement if the limb has cracks or is no longer as firm as it once was.
Additionally, if you notice any warping or bending of the limb, this could indicate that it is time for a replacement.
It is best to consult a professional to determine if you need to replace the limbs.
Put in mind that professionals in this field have years of experience. These people accumulated years of exposure to everything about the sport. The professionals can provide guidance you do not usually find elsewhere.
When replacing a crossbow limb, it is essential to go through the manufacturer.
Shopping online for spare limbs can be risky and may result in someone else's damaged limb. Manufacturing defects and dry firing can cause the fiberglass material's splinter and crack, requiring the limb's replacement.
Finding out that your crossbow limbs are cracked or splintered can be heartbreaking and costly. Repairing damaged crossbow limbs is not advisable since they are typically cast in a mold to obtain the desired shape, and the molding is porous.
The best option is to replace the crossbow limbs or purchase a new crossbow, preferably from the distributor or manufacturer. It is possible to replace the limbs on a crossbow.
Again, consult a professional before buying anything. These experts would know better.
What Causes Crossbow Limbs to Crack?
Crossbow limbs can crack due to a variety of causes, the most common being dry firing and using incorrect bolt sizes.
Dry firing is when you fire a crossbow without an arrow, which strains the bow and can cause it to crack or splinter.
Using incorrect size bolts for the crossbow can also lead to dry firing and strain on the bow, resulting in cracked or splintered limbs.
Understanding how it operates and using the proper size bolts is essential to lessen the likelihood of dry firing your crossbow accidentally.
Manufacturer defects are another potential cause of cracked crossbow limbs. If neither dry firing nor incorrect bolt sizes cause a broken limb, it may be due to a defect in manufacturing.
In this case, seeking help from an archery shop is recommended, as they can diagnose any potential problems with your crossbow and advise you on what steps to take next.
You may look at your crossbows and think that it is okay. However, a professional can point out whether the crossbow still works well.
Replacing crossbow limbs is rare but may be necessary if the damage is too severe.
When the professional tells you to replace the crossbow limbs, you must return them. Otherwise, you risk your well-being, as cracked limbs can be dangerous.
What Is Dry Firing?
Dry firing is the act of shooting a crossbow without an arrow. It can cause severe damage to the crossbow, especially compound crossbows, and usually breaches the warranty of the crossbow.
Before dry firing your crossbow, examining it for any damage is essential. Check the limbs and riser for splinters or cracks. If you dry fire your crossbow, cock it slowly and take a practice shot to check accuracy.
The dry firing of a crossbow can ruin it. Many modern crossbows come with features such as anti-dry fire mechanisms preventing this.
However, if you do not have one of these features on your crossbow, you may be lucky enough to avoid any damage if you dry-fire your crossbow correctly and cautiously.
It is always best to consult an expert before attempting this to ensure you do not compromise your safety and those around you.
What Happens After You Dry Fire Your Crossbow?
Dry firing a crossbow can cause severe damage to the bow and string. When no bolt exists, the potential energy transfers back into the string.
The energy transfers to the string instead of being released with the bolt; when there is no bolt.
It is crucial to examine the crossbow thoroughly for any damage. Run a cotton ball up and down the limbs. This step is to check for splinters and check the riser and cams for cracks.
Cock slowly, listen carefully, and take a practice shot to ensure everything works correctly before shooting your crossbow.
Many modern crossbows have features that prevent dry firings, such as an anti-dry fire mechanism or an arrow retainer.
If you dry-fire your crossbow, you may be lucky enough to avoid any damage if these features are present.
However, inspecting your bow after each use is still essential to ensure it remains in good condition and is ready whenever needed.
Always remember that your safety and those around you will be your utmost concern. Make sure that you check the bow to ensure it is still good.
If something does not feel right, check again. And consult a professional if you find out what is wrong with the crossbow.
A professional would have all the expertise you need to resolve your concerns. A professional can provide you with guidance to make sure that your crossbows perform well.
They would also ensure your safety and those around you.
What to Do If Your Crossbow Limbs Are Cracked?
Crossbow limbs are essential to the crossbow and must be taken care of properly to ensure a safe hunt. You must take action immediately if your crossbow limbs are cracked or splintered.
There will be times when you work with cracked crossbows. And sometimes you would not even know you have broken crossbows.
And these instances would be dangerous.
Not only would it be dangerous for you. It will also endanger the people around you.
Plus, the performance of cracked crossbow limbs would be so bad you don't want to talk about it.
First, check to see if the crossbow is under warranty; if so, contact the manufacturer for a replacement limb.
If you still need to, you may still be able to purchase a replacement from the manufacturer at a reasonable price.
I do not recommend that you repair cracked crossbow limbs as they are cast in a mold and have air pockets that can cause further damage when fired.
There are further procedures you may take to safeguard your crossbow limb against future damage in addition to changing the limbs. Avoid dry or semi-dry firing, as this can cause severe damage to the limb.
Ensure you use the correct bolt size and arrows for your crossbow; incorrect sizes can also cause damage. Conduct regular inspections of the crossbow limb and take.
Also, cracked crossbows cannot perform well. And while they do not perform well, cracked bows can cause injury.
Repair and Replacement Costs for Crossbow Limbs
If your crossbow limbs become cracked or splintered, it is not advisable to repair them as this can cause further damage.
If your crossbow is under warranty, you can get a replacement for no cost. Instead, replacing your crossbow with a newer one would be best. Otherwise, you can buy a crossbow from the manufacturer for around $150.
Used crossbow limbs are available, but you must exercise caution as their history is unknown.
If you can, buy the brand new crossbow limbs. Used crossbow limbs may be cheaper than new ones. However, you do not know where the used crossbows are from.
These used crossbows may even bring you more harm than good.
Caring for your Crossbow Limb
Maintaining your crossbow limb will help it work properly and endure for a long time.
Keeping the bowstring clean and waxed is essential, as replacing it after a couple of hundred shots or if fraying. Dry firing and using incorrect arrows can cause damage to the limb, so make sure you use the correct bolt size and arrows.
You can conduct regular inspections of the crossbow limb. This step is to ensure that your crossbow limbs function correctly. It is also for you to inspect for any cracks so you can immediately replace them with new ones.
Avoid dropping the bow when storing or transporting your crossbow limb, as this can cause damage.
Keep the corrosive materials away from all parts of the crossbow, as they can cause corrosion and weaken the limbs over time.
When transporting your crossbow, ensure it is stored safely in a secure case or bag that protects it from bumps and scratches. These steps will help ensure your crossbow remains in good condition for years.
—-
Crossbows will last you for a decade. However, this is only sometimes the case.
Most of the market crossbows will only last three to five years. If you use it regularly, it will not last for a decade.
If there is one thing that you should remember, it is always how you take care of your crossbows.
Care for the bow well; it lasts three to five years. It can even last for more.
However, if you are not careful with your crossbows, you might replace them next week.
It all boils down to maintenance.