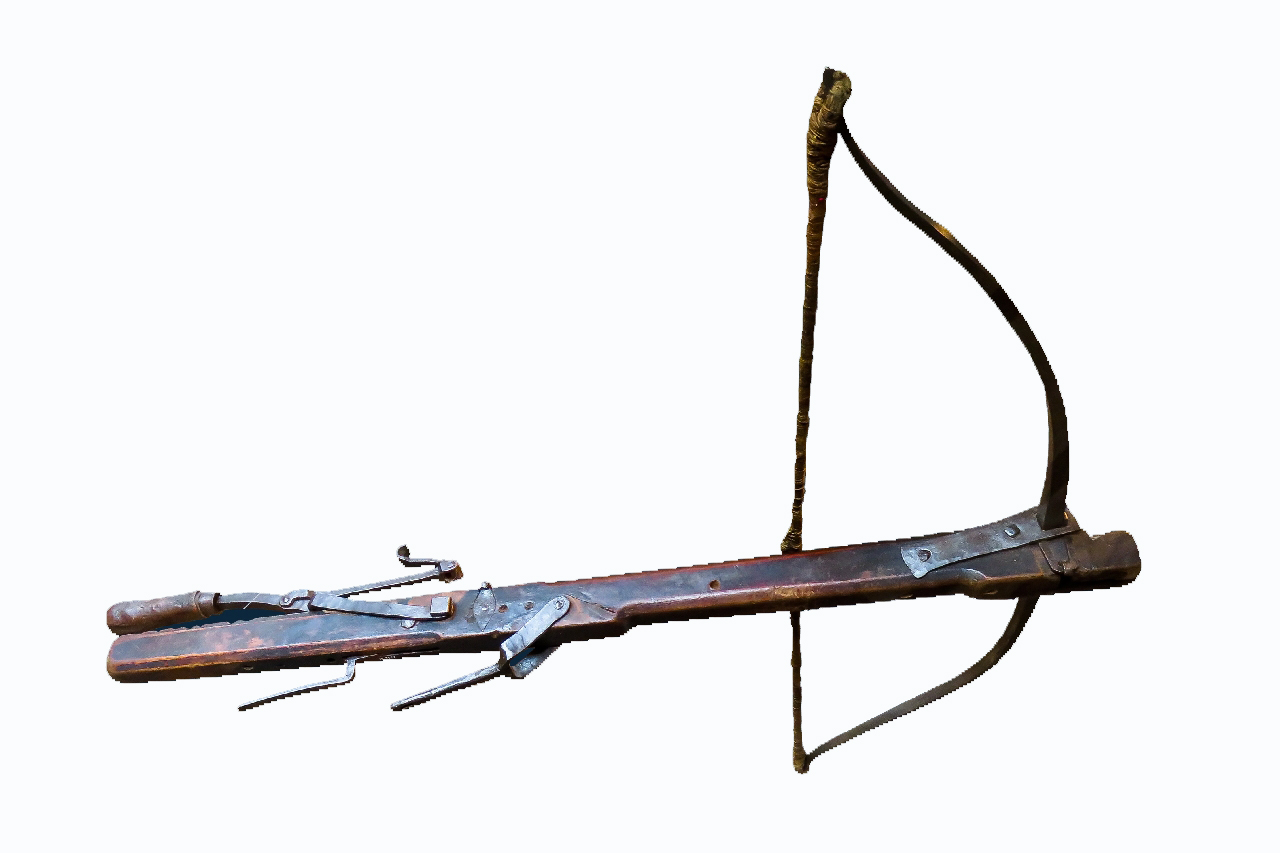 Crossbows have serial numbers. Similar to other bow types, you can find serial numbers attached to your crossbow, and their placement varies depending on the manufacturer.
You may be wondering if your newly purchased crossbow has a serial number. New crossbows have serial numbers attached to them compared to old ones where some manufacturers do not stick the serial numbers on the bow itself.
It is harder to find the serial numbers of older crossbows than the newer ones. If you purchased a second-hand crossbow, don't forget to ask the seller if it has a serial number or not.
Therefore, those who own newer crossbows can expect to see a serial number attached to them. However, remember that not all crossbows have the exact serial number location.
Where is the serial number on my crossbow?
Top crossbow brands such as Killer Instinct, Centerpoint, Ravin, Excalibur, Mission, Barnett, TenPoint, Horton, and Hoyt all have different placements for the serial number. Thus, to find the location of your crossbow's serial number, you have to identify its manufacturer.
Crossbows don't have a similar serial number location. The placement of the serial number in a crossbow heavily depends on the manufacturer and model. However, usually, you may find the serial number in the following areas:
Between the limbs
Above the grip
On the riser
On the lower limb
Underneath the cable rod
On a sticker
Underneath the grip
Below the Berger hole
Rather than exploring each location to find the serial number, it is better to identify the manufacturer so you can locate it easily and fast.
The following is a list of the top crossbow manufacturers, along with the position of their serial numbers:
Killer Instinct

Killer Instinct crossbows, manufactured in Taiwan, are known for their swift, dependable, and robust characteristics.

Serial number location: you can find the killer instinct crossbow's serial number inside the top limbs.

Centerpoint

Owned by Velocity Outdoors, LLC, Centerpoint manufactures crossbows famous for accuracy and stability. They are also among the most popular crossbows for hunting.

Serial number location: Centerpoint crossbow's serial number is on the stock below the string latch.

Ravin

Headquartered in Canada, Ravin crossbows are widely known for being one of the most accurate and reliable. Moreover, it is also known for its low downrange energy, accuracy, and great experience.

Serial number location: its serial number is in the center of the guide, where the string would generally lie.

Excalibur

Excalibur is a United States-based brand created by Kath & Bill Troubridge in 1983. It has been around for about 39 years and focuses on manufacturing accurate, effective, and reliable crossbows for hunting, ideal for beginner and professional hunters.

Since it's one of the oldest crossbow manufacturers, Excalibur crossbows didn't have any serial numbers attached for years. They only provide a receipt and an online warranty to their customers in the past. Luckily, nowadays, Excalibur places a serial number on its crossbows.

Serial number location: you can usually find its serial number placed on the bottom or main frame toward the front.

Mission

Mission produces crossbows that are quiet, accurate, and easy to use. It's worth remembering that there are two possible places where you can find its serial numbers.

Serial number locations:

It can be in the rail by the PPC anchor with a seven-digit number starting with 9.
Or, turn your crossbow upside down and look behind the trigger assembly. The serial number starts with XB at this location, followed by five digits.

Barnett

Another popular crossbow based in the USA, Barnett, is the world's most popular factory of crossbows, slingshot stocks, and other archery equipment.

Serial number location: Their crossbows' serial number is on the bottom of the stock.

TenPoint

Created in 1994, TenPoint has been in existence for about 28 years and continues to strive to become the world's top factory of archery stocks. TenPoint manufactures, test, and design its crossbows in the USA.

Serial number location: TenPoint crossbows' serial number is on the left side of the stock, precisely below the trigger box's safety sliding slot.

Horton

Established in 1985 and declared bankruptcy in 2013, Hunter's Manufacturing now owns the Horton brand. It relaunched in 2015 and has been producing quality archery accessories and crossbows.

Serial number location: similar to the TenPoint crossbow's serial number placement, you can find the Horton crossbow's serial number on the left side of the stock, below its trigger box's safety sliding slot.

Hoyt

Popularly known as the world's premier bowmaker, Hoyt has been in the archery industry since 1931. Hoyt boasts a long list of archery-related technologies and innovations that appeal to modern archers.

Their crossbows allow archers to perform at the highest level wherever they are.

Currently, the Hoyt crossbow's serial number has five possible locations.

Serial number locations:

On the thumb side, the recessed region above the grip
Underneath the cable rod
On the riser's cable side
Underneath the grip
Between the limbs located in the upper limb pocket

If your crossbow doesn't belong to any of the brands listed above, you can go back to the archery shop where you bought it and ask where you can find its serial number.

The location and composition are unique to the manufacturer, so it is better to check with your shop to assist you with your serial number concerns.
The use of serial numbers in a crossbow
Crossbows have serial numbers for a reason. You can use the serial numbers in a crossbow for the following purposes: warranty, identification, safety recalls, and to find parts.
The inclusion of serial numbers on the crossbows is there for a reason. It is not a random addition to the feature of a crossbow, but it serves many practical purposes, especially to its owners.
In a way, serial numbers make it easier for manufacturers to control the quality and quantity of their products.
Not long ago, bow manufacturers decided to add serial numbers to their bows. Bows did not have serial numbers attached to them in the past, making it challenging to notify customers or address their item issues.
Excalibur brand is an excellent example of this since they only started putting serial numbers on their bows in 2017. The brand has been operating since 1983, and the bow models until 2017 do not have any serial number placed on them.
By the time they started putting serial numbers, Excalibur had been doing a better job keeping their database and notifying their patrons of any issues.
Another great example is the Hoyt, which only added serial numbers on its bows starting in 2002 even though it has been on the market since 1931.
Archery manufacturers worldwide try to maximize their benefits by adding serial numbers to their bow products to avoid poor customer service. The list below enumerates the different uses of serial numbers on a crossbow:
Warranty

One of the apparent purposes of serial numbers on bows is their warranty. However, the warranty differs for every manufacturer. Some have a more extended warranty, while some don't.

Nevertheless, you must still follow certain conditions to claim this benefit successfully. It is wise to thoroughly read and understand your warranty's terms and conditions so that you won't break it.

An excellent example of this is accidental dry fire. Some manufacturers will automatically address this as a warranty breach once this happens.

Meanwhile, other manufacturers require you to have your crossbow inspected within a specific period for free by an authorized dealer. Killer Instinct's warranty, for example, requires the original owners to have their bows checked every three years to keep the warranty going.

Also, Killer Instinct provides a warranty to the original owner within 30 days of purchase. Therefore, if you aren't the item's original owner, you are not eligible for a 30-day warranty.

Identification

Another use of the serial numbers on crossbows is identification. You can readily determine which brand your crossbow belongs to since each manufacturer has a unique format for its serial numbers.

Some manufacturers include the bow's year of production on its serial number, while others don't. If your crossbow's manufacturer does this, you will be able to tell its age.

However, suppose you want to make sure you can identify it correctly. In that case, you can try to contact the manufacturer or input the serial number on their Serial Number Search web page.

Safety recalls

Sometimes, crossbow models are subject to a safety recall. With the help of the serial number, manufacturers can easily reach out to the crossbow owners and inform them of any defect or issue on the item.

The manufacturers will retrieve it from you and repair it until it is okay and safe to use again.

No matter how strict a company's quality control, safety recalls happen for several reasons. If your crossbow is among the ones eligible for a safety recall, don't hesitate to have it fixed immediately.

For example, TenPoint recalled 127,000 crossbows in 2015 because of the possibility that they may fire with the safety on, leading to a potentially hazardous situation.

You can also check their website and locate your serial number among the list of any current recalls. Nonetheless, in most severe cases, the manufacturers will reach out to you depending on the severity of the situation.

Finding parts

Finding spare parts for your crossbow will be much easier when you know its serial number. The archery shop can immediately give you the correct spare parts needed for your crossbow by simply presenting the serial number.
Are crossbow serial numbers traceable?
Crossbow serial numbers are handy, especially in crime scenes, because it is traceable. It can be an additional piece of evidence that can help in linking the suspect to the crime.
There's a low chance of someone killing someone by shooting an arrow compared to using a gun. Nevertheless, this incident does not rule out the possibility of it occurring.
In 1982, a woman got killed by a cop with a crossbow. The arrow's serial number is the primary evidence that led the investigators to pin the suspect. Therefore, the crossbow as a weapon for violence is possible but doesn't happen often.
Investigators were not able to recover the crossbow used by the suspect. Moreover, crossbows in the past do not have serial numbers, which makes them harder to trace.
If it happened in modern times, the crossbow's serial number would help link the suspect to the crime since each serial number is unique and listed, making it traceable.
Serial numbers on crossbows exist to promote more manageable and better transactions. Besides this, it can also act as evidence of a crime committed.
It is not difficult to locate your crossbow's serial number. If you find it, take note of its usage to maximize its benefits.