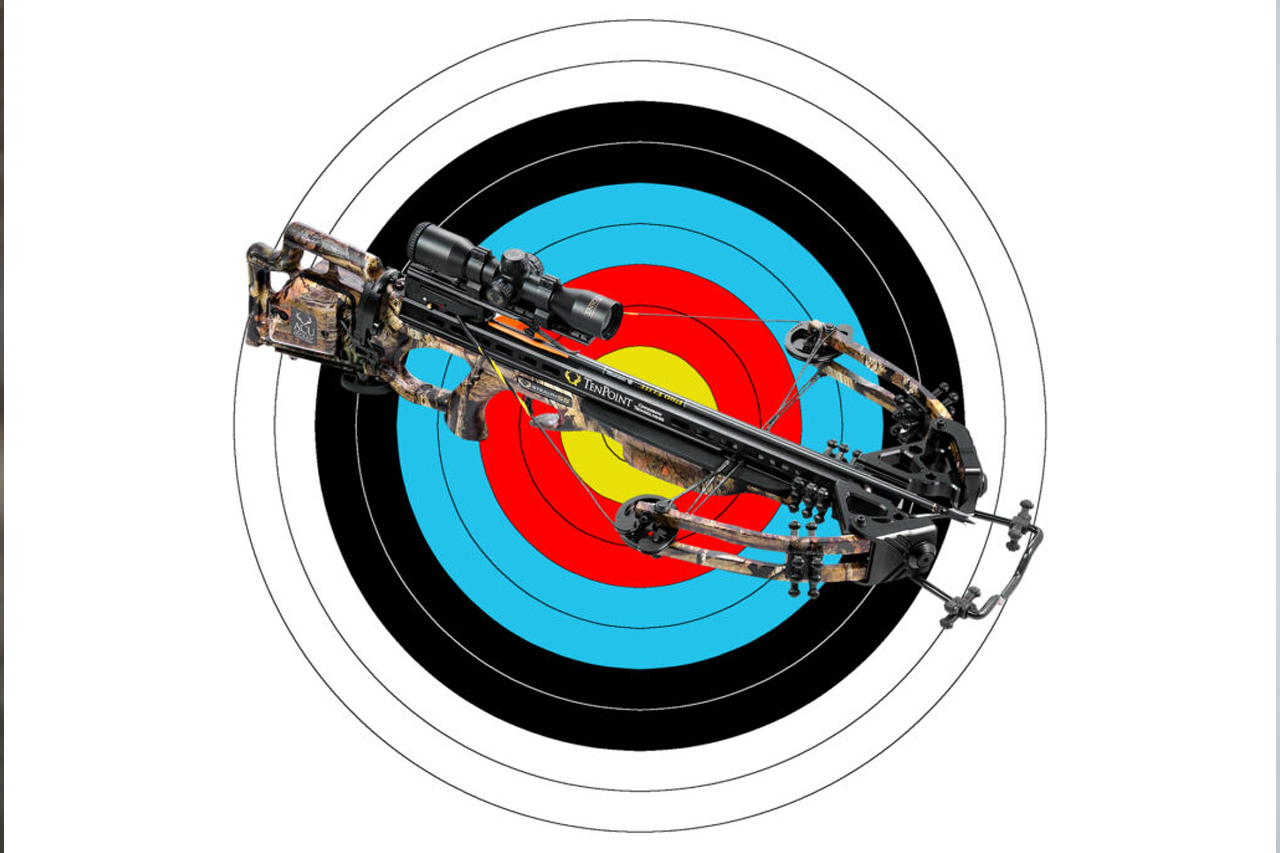 Self-defense has always been an essential skill that people should learn to survive. In ancient times, people turned to different weapons to protect themselves from harm, whether from wild animals or people. This situation is how people started using crossbows and arbalest.
People started using crossbows and arbalests in the war scene in Europe during the Middle Ages. Both weapons were improved versions of the traditional bow and arrow, and soldiers used both of the weapons during the war to protect their colony.
Both weapons have relative usability, and they are equally deadly munitions. The concept of using it is so simple that even untrained individuals can operate it. However, these weapons have their differences, even if they seem to work the same way.
Read on to know each weapon's purpose, strength, and differences.
What is the history of a crossbow?
A crossbow is a ranged weapon that played an essential role during the war in Asia and Europe. History can be traced back to 600 BC in Ancient China due to archeological evidence of crossbow locks made of cast bronze. Crossbows have evolved since then.
A crossbow usually consists of a short bow mounted on a stock or tiller made initially been of wood. This stock has a bolt that holds the bowstring in a cocked position. It also has a trigger that allows a string to be released.
Historically, people used crossbows as hunting weapons from early medieval Scotland in the 6th to 9th centuries. It, later on, became a standard weapon used in wars by the 12th century. It reappeared once again as a battlefield weapon in the Battle of Hastings in 1066.
When crossbows were first released, people weren't so accepting of it. People initially believed that crossbows have no honor as a weapon because they were allegedly so easy to use to the point that any untrained soldier could use them.
People judged the crossbow's predecessor, the traditional bow and arrow. Archers who use bows and arrows were required to undergo many years of rigorous training to master the skill of archery. They are also required to be physically strong.
In short, people thought that it takes years for archers to efficiently use and master the bow and arrows, while any untrained soldier can be a bowman and use the crossbow.
What is the use of a crossbow?
In modern times, crossbows are still widely used by people in different fields, such as hunters, hobby archers, and scientists. People still use crossbows for activities like target shooting for leisure or practice, hunting, and scientific studies.
Many archers still use crossbows these days for target shooting. People who are just beginning to get into using crossbows do target practice to get better, while hunters do target shooting if they want to use crossbows in the wild more efficiently.
Recently, scientists have also used crossbows to save whales. A team of scientists used a crossbow and a dart to collect biopsy samples of whale skin.
The scientists used the skin sample collected from the whale to identify the whale's population. They also used the example to prove that humpback whales have certain bacteria inhabiting their skin.
On the other hand, crossbows are also widely used in the hunting scene. Many hunters choose crossbows as their weapons of choice for their hunting adventures.
Unlike the traditional bow and arrow, crossbows don't cause physical strain on the hunter's body as much as the bow and arrow do. It's also equally, if not more effective, catching fast animals and penetrating their bodies.
Due to the crossbows' easy operability and minimal strain on a hunter's body, wounded veterans and hunters who are young or have disabilities use crossbows to enjoy hunting.
What is the history of an arbalest?
An arbalest is a ranged weapon first used in Europe during the 12th century. This weapon is the more prominent descendant of a crossbow. Furthermore, arbalests have designs with the same principle as a crossbow.
An arbalest is an enormous weapon that consists of a steel bow or prod. It would be best to connect the bow to a wooden shaft that bends it.
The wooden shaft is made of hazel, yew ash, or elm. It was commonly coated with varnish or glue. On the other hand, the bow is usually steel and is generally two to three feet long.
Arbalests are more robust than a crossbow because they are more prominent in size. The steel bows also exert greater force when drawn because of the tensile strength of the steel.
People used arbalests to propel various materials such as stones, metal balls, and arrows. Due to its large size, this weapon reloads slower than a crossbow since the arbalest requires the aid of a mechanical device, specifically a cranequin or a windlass, which helps to draw the heavy steel bows.
The handheld weapon was a developed crossbow used primarily by European armies in the 12th century. The skilled people who use the weapon are called arbalists.
Most arbalists during the medieval period were peasants dressed in ordinary clothing. They carried the weapon readily loaded and could be used to execute heavily armored knights during the war. However, some soldiers trained to use an arbalest can fire off two bolts per minute.
What is the use of an arbalest?
Arbalests are still used today in hunting and target shooting scenes the same way crossbows are.
As previously mentioned, an arbalest is sometimes named interchangeably with a crossbow in modern times. The size and material of the two weapons were their critical differences. However, some modern-day crossbows are now made with steel, and they come in different sizes.
It is safe to say that arbalests are still used today as crossbows with all the above factors.
How strong is an arbalest?
An arbalest has a shooting range of 350 to 400 yards, but arbalists can only shoot two bolts per minute due to the weapon's weight. The arbalest with the strongest windlass or the trigger can have a strength of 22 kN and shots accurately by 500 meters.
Reloading the arbalest can be dangerous for the arbalists because they exert significant force. A tall shield called a pavise is developed to protect the soldier. Since arbalests are more prominent than earlier crossbows and their greater tensile strength of steel, they had greater force when launched.
However, when you draw a greater strength, weight is offset by the smaller Powerstroke that limits its potential in fully transferring the energy of the pull into the crossbow bolt.
How strong is a crossbow?
Unlike the slow reloading of an arbalest, a crossbow only takes 1.25 seconds to load. It shots far bigger projectiles at a faster speed. The quickest crossbow shoots at 450 feet per second.
The great advantage that the crossbow has is that there is no specific strength needed to wield it effectively. Even the untrained archers could use this ranged weapon to kill someone right away, making it very dangerous and hated by many during Medieval times.
The crossbow's versatility makes it more reliable and robust than any other weapon since it can be utilized in a leaning position or even behind a shield or pavise. The said weapon is also less bulky than guns; hence, it was used throughout medieval.
Research by Outdoor Life reveals that the average crossbow generated roughly 80 to 100 pounds of kinetic energy. It is said to develop 300 feet per second with a 420-grain bolt that produces 86.78 foot-pounds of kinetic energy, so it tends to fly straighter at longer distances.
Hunters using the modern variations of crossbows believed that it had so many advantages in hunting. They are reliable for small game and big game hunting. Hunters can even use it in different environments as crossbows can be used on land and water.
Its durability and effectiveness make it accessible for able archers, wounded veterans, and young and disabled hunters. These weapons are far more convenient as it causes minimal strain to the bowman than traditional bow and arrow.
Crossbows and arbalest were named the supreme hand weapon for a very long time, even after introducing firearms. Although many have attempted to ban the weapon, which is believed to be inhumane, all of them failed.
Today, crossbows are no longer used for war. However, it is still considered deadly and dangerous, just as they deemed to be in ancient times. Because of this, the possession of crossbows is cautiously managed in every nation.
The laws and regulations of crossbows differ in different countries. However, one thing is for sure—without lawful authority, people cannot carry crossbows in public.
Crossbows, however, are still used in legal sports and competitions in recent times. It is also still used for hunting in some countries that allow its possession. Some countries have their bow or crossbow only season.
What makes a crossbow different from an arbalest?
Arbalest and crossbows are very similar with only minor differences, causing people to use their names interchangeably. For instance, arbalests are larger, heavier, and stronger than crossbows. On the other hand, crossbows are much easier to aim than arbalests.
Both weapons were effective weapons against armored enemies. Untrained individuals can use both weapons. Both of them are great for hunting. So, what are the differences between a crossbow and an arbalest?
Crossbows are the improved version of the traditional bow and arrow. They consist of a short bow mounted on a stock or tiller. The stock has a bolt that holds the bowstring in a cocked position. It also has a trigger that allows a string to be released.
In earlier times, crossbows were made out of wood. Today, the limbs of a crossbow are now made from various materials such as wood, steel, aluminum, and fiberglass.
On the other hand, the arbalest is a variation of a crossbow. This weapon was made of steel instead of wood in its early usage. Due to its size and material, the arbalest is much heavier and more robust. Arbalests are also much larger compared to the crossbows.
In terms of strength, crossbows are much easier to aim compared to an arbalest; therefore, less power of the bowman's upper body is used to operate it. On the other hand, the arbalest can be tedious due to the mechanical engineering added to draw the steel bolt effectively.
Why do hunters prefer crossbow or arbalest when hunting?
Crossbows or arbalests are widely used today in the hunting scene. Some of the reasons why these weapons still thrive in the hunting scene include food, wildlife management, recreation, and as a means of relaxation.
Here are the reasons why hunters love hunting using crossbow or arbalest:
Food. Many hunters still rely on hunting wild animals for food. When hunting for food, crossbows or arbalests are efficient because they can be used on land or water. These weapons can penetrate the animals' bodies with less effort on your part.
Wildlife Management.. If you want to take part in preserving, maintaining, or managing the wildlife in your area, you can do so using your crossbow or arbalest. Hunting ensures a healthy animal population in the area and improves the animals' habitats.
For example, if the area has more predators than prey, the number of prey will decline. This imbalance affects the wildlife in the area when hunters come into the picture.
Recreation and Social Interaction.. Many archers start as beginners who practice together with other beginners. While you are practicing to get more efficient in using your weapon of choice, why not make friends with the other archers around you?
People can use crossbows because it's more efficient yet causes less strain on the part of the bowman. So a person's story can be an exciting topic when making friends during target practice or hunting.
An Escape.. Many people these days are striving to escape from the busy lifestyle of the city occasionally, and hunting is an excellent way to unwind. Not only can you improve your focus and patience while hunting, but you'll also get the opportunity to enjoy the fresh air and the peace of wildlife.