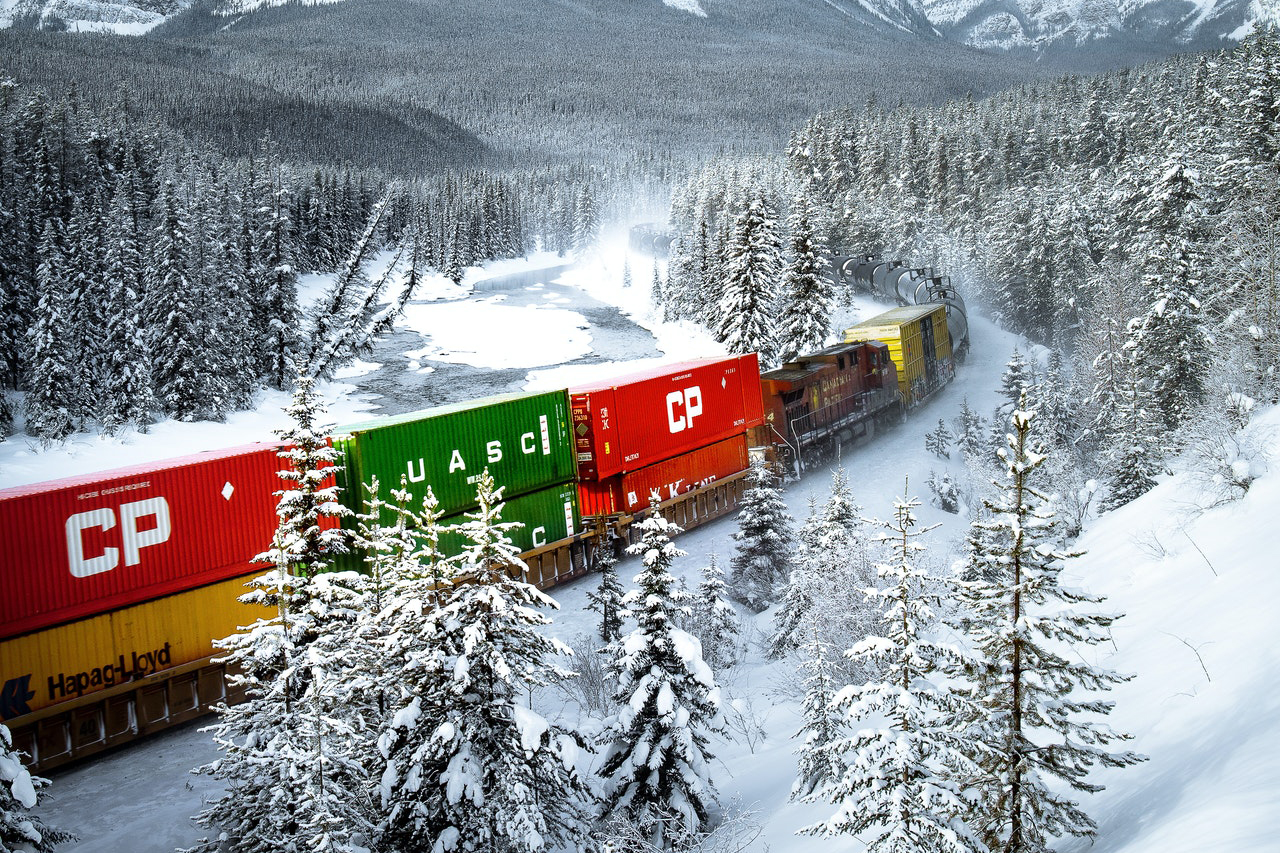 You can ship a crossbow to Canada as long as you are willing to pay fees and tax in advance and have a proper import license. Crossbows do not classify as a firearm according to the criminal code of Canada, which means you can acquire, ship, or manufacture them.
However, Canadian customs are stringent, so manufacturers retail it five times more expensive there. To avoid packages getting seized by customs or having them returned to sender, sellers usually do not ship a complete crossbow to Canada. They have special agreements with the buyers to avoid any conflict in the shipping process.
Most of the time, you can ship a crossbow by parts to save on costs. You should also label your package as "archery equipment" and not as "firearms." That way, it will be easier to process import licenses and get approval from Canadian customs.
Laws on crossbows in Canada
Anyone over 18 can purchase and manufacture a crossbow in Canada. According to their Criminal Code, barreled weapons that launch a projectile at a muzzle velocity not exceeding 152.4 m/s or 500 feet per second are not considered firearms. Therefore, no license is required to purchase a crossbow.
You will only need a license to own a crossbow if it is barreled and launches projectiles that exceed the required velocity. Most Canadians own crossbows for leisure or hunting purposes, and there are also plenty of archery stores and ranges in the area.
You can walk out of the archery store on the same day of your purchase without the burden of paperwork, license, or registration. However, older possession and acquisition license (PAL) cards indicate that one can acquire a crossbow, the laws designating them as firearms were struck down even before their implementation.
Some municipalities also have their bylaws prohibiting specific activities with firearms, like discharging or possessing firearms within the city limits. Those laws usually define crossbows as firearms. However, crossbows designed to fire with only one hand and those that measure less than 500 mm in length are part of the prohibited archery equipment in Canada.
It would be best if you still are wary of the hunting regulations to avoid violations, especially when it comes to hunting. Hunting in Canada at a provincial level has restrictions; therefore, the legality of crossbow hunting varies from province to province.
What are the regulations of bowhunting in Canada?
The government of Canada has a handbook or guide to the hunting regulations of the province, specific for their weapon, the kind of animals they can catch, and the seasons.
The first regulation we will talk about is the specification of the equipment that hunters can use when hunting big games. These hunters should use an authorized bow and arrow. The hunter must utilize muscular power to hold, draw, and release the authorized bow that has an estimated draw weight of not less than 40 pounds.
On the other hand, the authorized arrow should not be less than 24 inches long. It is prohibited to use arrows with arrowheads intentionally designed to prevent them from being withdrawn after penetrating the target.
Another regulation is the season in which hunters can use crossbows for hunting. During general seasons, hunters can use crossbows. However, for the archery-only season, crossbow use for hunting is prohibited, except for people with special crossbow licenses.
Hunters can only use authorized crossbows and bolts (arrows for crossbows) for hunting like the traditional bow and arrow. The authorized crossbow must have a draw weight of at least 100 pounds for the hunter to cock it in position.
On the other hand, authorized bolts have no required length, unlike authorized traditional arrows. However, it is prohibited to use arrows with arrowheads intentionally designed to prevent them from being withdrawn after penetrating the target.
Furthermore, federal law also states that hunters cannot use crossbows for waterfowl hunting. However, the province of Alberta celebrates the Waterfowler Heritage Days on the first Saturday and Sunday of September.
During the Waterfowler Heritage Days, hunters can hunt waterfowl without a provincial or federal license. They should pass the qualifications for the first-time hunter license, and an adult holding a migratory game bird hunting permit should accompany the first-time hunter.
Before you go hunting, you need to decide on a place to hunt. Before the hunting day, it is your responsibility to prepare their licenses and permits to ensure a hassle-free hunt. One thing that you should also prepare is permission from the owners of the land where you will hunt.
You must get permission at least two weeks before the day of the hunt. You can hunt in different locations, such as private land, grazing reserves, and recreation. Remember to be very wary about shooting in your backyard, though.
When hunting on private land, get permission from the landowner because they can deny access if they want to. Furthermore, the Recreational Access Regulation also affects provincial grazing reserves and agricultural crown lands, obtaining permission before hunting there.
Can you hunt with a crossbow in Canada?
In general seasons, you can hunt with a crossbow in Canada. However, in archery-only season, you can't hunt with a crossbow unless you are a person with a disability. If so, you need to secure a special permit for an exception.
Canada has two hunting seasons: the general season and the archery-only season. The available season is when hunters can hunt using their weapons of choice, whether crossbows, traditional bows, or other firearms.
On the other hand, the archery-only season is when hunters can only use the traditional bow and arrow for hunting. Disabled crossbow hunters, however, can get an exception for this
season, as long as they get a permit.
The Canadian government grants crossbow licenses to people who have any of the following disabilities:
Paraplegic, quadriplegic, or hemiplegic.
Lower limb amputees (double or single above-the-knee)
People with permanent upper limb disability or conditions that prevent them from using a traditional bow and arrow.
People with temporary upper limb disability or conditions that physicians or therapists can medically certify to not improve within three years and can prevent them from using a traditional bow and arrow
Furthermore, the medical certificates must come from a physician, occupational therapist, or physiotherapist. The certificate should also indicate that the patient meets the criteria for acquiring a crossbow license.
For people who fit the abovementioned criteria, applying for the license is as easy as one, two, three—literally! Obtain the medical certification from your physician, occupational therapist, or physiotherapist, fill out the application form and apply.
After submitting your application, all you have to do is wait for the approval and your license, and you are free to hunt using your crossbow during the next upcoming archery-only
season.
Can you legally ship a crossbow?
You can legally ship a crossbow to countries without regulations and ban crossbows and other archery bows. Countries like the United Kingdom, Netherlands, Italy, Finland, and Germany allow the shipping and acquisition of crossbows with minimal to no regulations.
Meanwhile, Sweden, Spain, Poland, Norway, and Denmark have strict regulations for acquiring and shipping crossbows. First, you need to get a license before purchasing a crossbow. Norway even requires permission from the chief of police before you can acquire a crossbow, and your age needs to be 18 years old to get such a permit.
When shipping a crossbow, break the parts into smaller parts as possible. Remove the scope, the bow assembly, and the foot stirrup. Unless the limbs of your crossbow are long or wide or the package is heavy, you can ship it in a relatively small box.
You can ship crossbows through USPS or FedEx. To ensure the crossbow is safe before shipping, you can wrap it in a bubble wrap and tape it tightly. Make sure not to put too many bubble wraps as a couple-inch change in thickness can increase the price.
How much does it cost to ship a crossbow?
Crossbow packages that weigh less than one pound start at $3 via USPS First-Class Package Service. If your package is exactly one pound, you can use the USPS Priority Mail, starting at $7.03 with Shippo's special Cubic pricing.
Couriers usually base the price of the shipping cost for crossbows on their actual weight or their calculated dimensional weight, whichever is greater. USPS accepts packages that weigh up to 70 pounds, and their rate typically increases by 10 to 25 cents for each pound added. You can also ensure your crossbow for $500 if you prefer.
Domestic shipping usually costs $35-55 unless you are shipping through a second-party service. Couriers typically add $5-10 on any package of size. For the boxes, most couriers provide you with their boxes for you to use, but you can also opt to use your own.
How to pack your crossbow for shipping
An excellent hard case is a way to keep your crossbow safe from anything before you ship it. Having a case for your crossbow is sometimes a hassle. But it is necessary for protecting your crossbow, and in many states, it is a requirement to put your equipment in a case before they approve the shipment documents.
You need to be aware of the laws and regulations in the country, state, or district where you are shipping your crossbow. Most states require that crossbows be put in cases anytime when transported in a vehicle or on public roads. While some states are stricter with their regulations, stipulating that crossbow must be in an uncocked condition before shipping.
Crossbow cases are available in two varieties: soft-shell or hard-shell. Your choice depends on your needs and the level of protection you want for your crossbow. If you're going to keep your crossbow in good condition, an excellent hard case is the best option.
A hard case can provide the maximum protection for your crossbow, and it is the optimal choice if the shipping route is aggressive. Hard cases for crossbows are typically lined with soft fabric with tie-down straps to keep the crossbow from moving around inside. That way, you can assure that your crossbow is safe and without any damage.