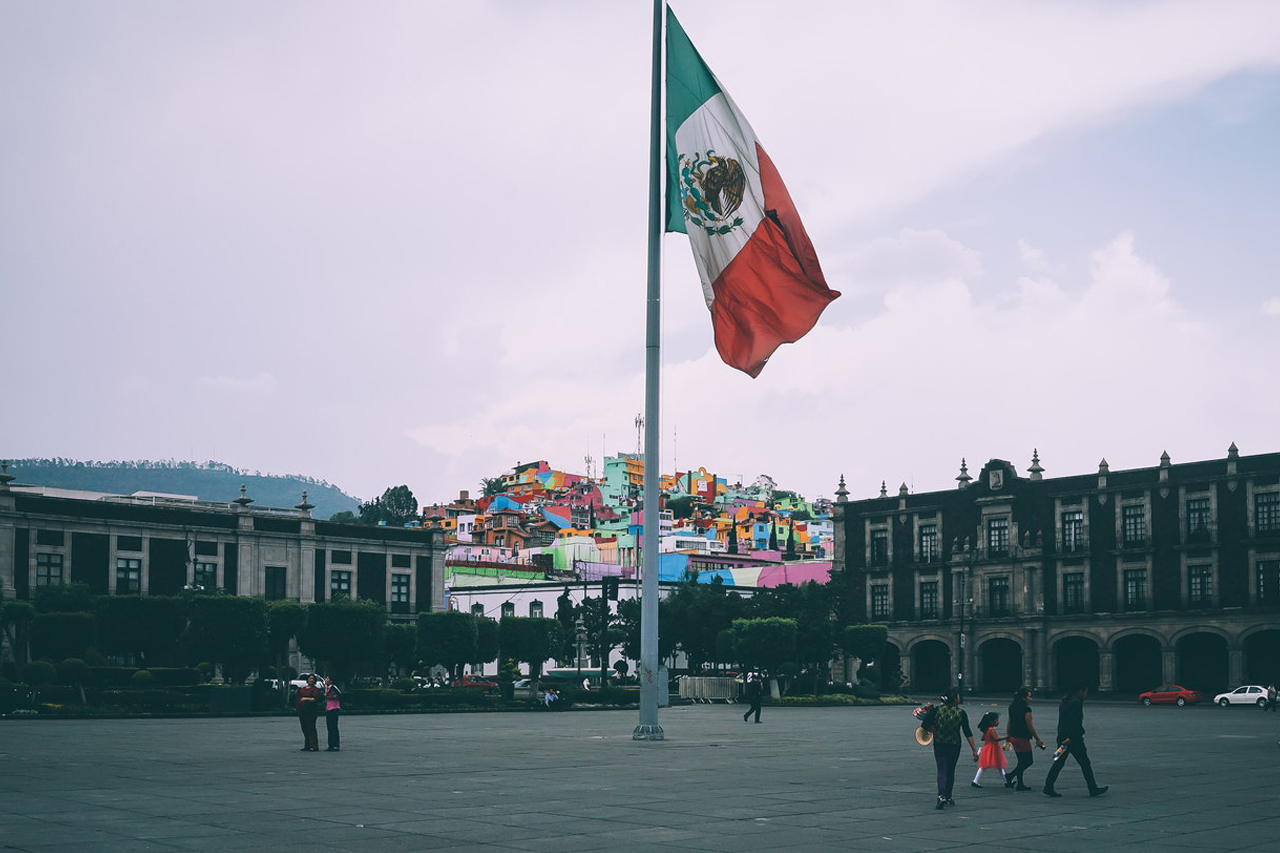 You can cross the Mexican border with your crossbow because it is not considered illegal. If you want to, you can also ship it to your location in Mexico. If you plan to go the ship or import route, you don't need a permit to import crossbows into Mexico, but you will need a hunting permit to import sights.
Just because it is legal to bring a crossbow into Mexico does not mean you don't have to justify its usage. You still have to bring your important documents, especially when traveling with your crossbow.
If you are staying in Mexico for up to 180 days, you can choose to ship or import your crossbow into Mexico instead. You don't need special permits to import your crossbow and standard telescopic scopes and accessories.
However, you can't ship advanced telescopic sights, such as night vision, thermal, or infrared sights, into the country because they are restricted. The Ministry of National Defense will not authorize the importation of advanced telescopic sights and their parts or accessories.
The essential documents include:
Your passport.
Forma Migratoria Multiple (FMM) document.
Hunting permit.
Tourist visa (only if necessary)
If the authorities ask you why you have a crossbow with you, you will have no problem explaining yourself as long as you have the complete necessary documents.
What documents do you need to bring to hunt in Mexico?
One of the crucial factors in hunting in a foreign country is to ensure that you have all the correct paperwork ready for your visit. These documents include your visa, FMM document, and hunting permits for a hunting trip to Mexico.
The Mexican government is quite strict about hunting, so ensure to plan your trip and prepare all the necessary permits and documents beforehand to avoid the hassle. When planning your hunting trip, the first important thing you need to know is the visa.
If you are a US citizen or a US passport holder and visiting Mexico for a tourist visit, you don't need to acquire a Mexican visa. However, you still need to secure and bring your Forma Migratoria Multiple (FMM) document, also known as the tourist card for Mexico.
You can also stay in the country for up to 180 days. You need to present this document when you arrive at the Mexican border control. All US citizens traveling more than 20 kilometers into the Mexican territory and planning to stay in the country for more than 72 hours need to have the FMM document.
Next is your permit. To prove that you will be using your crossbow for hunting purposes, you need to obtain hunting permits through the Secretariat of Environment, Natural Resources, and Fisheries (SEMARNAP).
The hunting permits you can apply for via SEMARNAP depend on the game you hunt. Here are the different types of hunting permits:
Type I – Waterfowl
Type II – Doves
Type III – Other Birds
Type IV – Mammals
Type V – Limited
Type VI – Special
To apply for the permits, you will need to provide proof of your US citizenship. This proof could be any document with your picture and signature, such as your passport and driver's license.
Since the application process for the permit can be pretty time-consuming, you may want to prioritize processing this when planning for your hunting trip.
If you are coordinating with a private company for a guided hunt, you can also ask them for help in processing your permits and hunting requirements. Private companies and guides may cost you more money, but it is worth it because you will have the correct paperwork before your visit.
Where and what can you hunt in Mexico?
Mexico's government reserves and private ranches have an abundance of wildlife for the hunting community to enjoy. There, hunters have many kinds of big game animals or birds to hunt. The government also has a set of regulations in place to conserve and manage the animal population.
Hunting in the wild is a well-known activity in Mexico. With the country's breathtaking views and healthy ecosystems, it is no surprise that the country attracts local and foreign hunters to participate in the industry. Hunters can freely choose where and what to hunt, from desert mountains to exotic jungles.
You can hunt in government reserves. In these places, you can hunt with ease, knowing that the animals in the area are conserved and protected to avoid overhunting.
You can hunt on private ranches if you want a more exclusive hunting experience. These ranches allow you to hunt in an area with flourishing flora and fauna. Some of them also offer places for visiting hunters to stay in to prepare for a long hunting day.
If you are unsure where precisely in Mexico to hunt, some companies offer guided hunt packages for tourists and locals. These companies give you a list of specific reserves that you can visit to hunt, what animals you are allowed to hunt in the area, and other information that you need to hunt lawfully.
Once you choose a place to hunt, it is time to know what to hunt. You can do your research before your visit or check with your guide beforehand.
Generally, however, Mexico is well-known for its desert mule deer, desert bighorn sheep, white-tailed and Coues deer, and peccary. If you are more of a bird hunter, you can also hunt ducks, geese, turkeys, quail, and doves.
Do you need a permit to bring a crossbow to Mexico?
Mexico's Ministry of National Defense does not require people to acquire a special import permit if they want to ship or import crossbows into Mexico. However, the ministry has different policies for crossbow sights and their parts and accessories.
The importation of weapons and their accessories are regulated by the country's Ministry of National Defense. Based on the list of import goods that the ministry regulates, importing crossbows into Mexico makes it easier for hunters to ship their hunting equipment to the country.
While you don't need a permit to import crossbows, sights are another story. Most crossbows have in-built sight systems that come with the package upon purchase. However, some hunters attach their sights to their weapons for better aim accuracy while hunting.
If you are one of the people who want to import crossbow sights to Mexico for hunting purposes, you might need to know more about the country's importing rules. Mexico's Ministry of National Defense requires people to secure an import permit to import telescopic sights for firearms into the country.
The telescopic sights in question are only those that use a combination of optical lenses. Even if you only import accessories for telescopic sights, you will still need to secure a permit.
Moreover, if you aim to hunt in the dark, you will need night vision telescopic sights, undeniably more advanced. However, unlike standard telescopic sights, you cannot import advanced telescopic sights, such as night vision, thermal, or infrared sights, into Mexico.
The advanced telescopic sights are restricted in Mexico. Hence, the Ministry of National Defense does not authorize the importation of such goods except for public security forces. This policy also applies to the parts and accessories of advanced telescopic sights.
Travel Tips You Need to Know When Traveling During Hunting Season
When traveling during hunting season or with your hunting gear, ensure that you have the correct documents and permits with you, your equipment is stored correctly, and you have checked with your airline to ensure that you followed the rules.
During hunting season, airline companies may take extra caution to ensure that everyone is safe. They may be more specific in inspecting your hunting gear and other belongings in your baggage.
For hunters, the trip can be exciting and stressful simultaneously. The preparation before the journey is the most crucial. Read on to know some reminders and travel tips when traveling with your hunting gear during hunting season.
The first thing you should prepare for your trip is your paperwork. Since you are going to Mexico, make sure that you prepare your hunting permits, FMM document, and visa. Ensure that you process all the necessary permits needed for your trip.
You can ask your guide for some assistance to remove one problem off your shoulder.
The last thing that you want while hunting is to get stopped by authorities only to realize that you lack one piece of paperwork. One small mistake in this aspect can have dire consequences. Avoid this by double-checking all the documents you need to prepare before the trip.
The next thing that you need to prepare for your hunting trip is your bow case. Your case is the thing protecting you from a broken bow, forgotten equipment, or even police checks. Bow cases help ensure that your bow and other equipment arrive at your destination safe and sound.
Without a bow case, you can damage your bow when you accidentally drop it on the cement, lose a few arrows along the way, or worse, injure yourself with stray or misplaced arrows.
There are two kinds of bow cases: soft cases and hard cases. However, if you are traveling via an airplane, TSA recommends that you use hard cases for your crossbow. For additional security, you can also use a TSA-approved lock.
A TSA-approved lock allows TSA agents to open it using one of their master keys. Having a TSA lock ensures that the authorized TSA agents can open your bag without any issues, and they will not have to cut through the zippers of your bag should there be a need to do so.
The next factor you should double-check is the equipment handling specifications that you need to meet. Because of the travel rush, it is likely to forget something. You may forget how to store hunting gear or completely forget to store hunting equipment in your bags.
Since you will be hunting in a foreign country, avoid minor mistakes during the preparation phase of the trip as much as possible. Pack your bags properly and make a checklist of what you need to bring.
The next thing that you should know is that the Transportation Security Administration (TSA) does not allow you to bring your bow and arrows in your carry-on luggage. The agency has this policy for safety reasons.
It doesn't matter if your crossbow is stored in a bow case and has a TSA-approved lock. You still have to check in your hunting equipment so it doesn't pose any danger to anyone on the plane.
It is best to ask or check with your airline before the day of your trip to ensure that you don't accidentally violate any rule that could get you in trouble with the authorities. Please take note of important reminders such as what you can and can't bring and where and how to store them, especially when dealing with hunting gear.