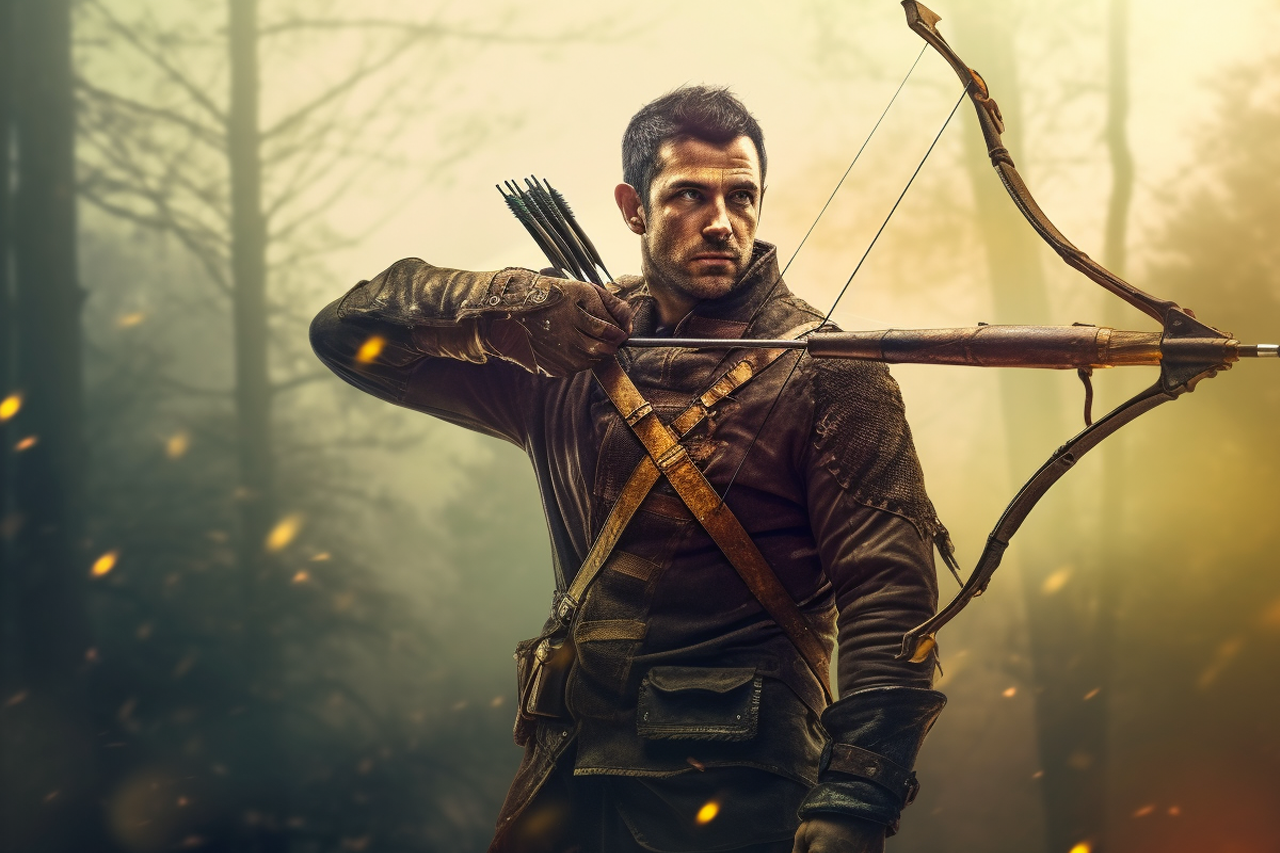 Are you an avid hunter looking to try out a new weapon of choice? You may have decided to switch from a traditional bow to a crossbow.
While the crossbow may seem like an easy transition, it's important to understand that it comes with unique characteristics and safety guidelines. With proper knowledge and preparation, using a crossbow can be both safe and rewarding.
We'll cover everything you need to know about crossbow safety guidelines. From understanding the characteristics of a crossbow to proper handling techniques, essential safety gear, preventing malfunctions, shooting techniques, and advanced tips for experienced hunters – we've got you covered.
Following these guidelines and practicing safe hunting habits can ensure a successful and enjoyable experience with your new crossbow.
The Importance of Crossbow Safety Guidelines
You must pay attention to crossbow safety guidelines – they're crucial for avoiding dangerous accidents and ensuring a successful hunting experience.
As with any weapon, it's important to understand how to use the crossbow safely and effectively. One of the most basic rules is to always keep your fingers away from the trigger until you're ready to shoot.
Additionally, ensure the string is properly cocked and secured before firing.
Another important aspect of crossbow safety is knowing your surroundings. You should never fire your crossbow at or near another person or animal, as this could result in serious injury or worse.
When taking aim, it's also essential to be aware of any potential obstacles or hazards in your path. By following these simple guidelines, you'll protect yourself and others from harm and increase your chances of hitting your target accurately.
Understanding the Unique Characteristics of Crossbows
Get ready to feel the power and precision of a weapon that demands respect as we explore the distinct features of this hunting tool.
Crossbows are unique in their design and mechanics, and it is important to understand these characteristics to use them safely.
Here are some essential things to keep in mind:
Unlike traditional bows, crossbows have a trigger mechanism that releases the string when pulled. It means they can be more powerful and require less effort to shoot.
Crossbows also have a shorter draw length than traditional bows, which makes them easier to handle but can affect accuracy at longer distances.
Crossbows typically come with scopes or other sighting devices allowing precise aiming. However, practicing using these tools before heading out into the field is important.
By familiarizing yourself with these unique crossbow features, you will equip yourself better to handle this powerful hunting tool safely and effectively.
Always follow proper safety guidelines and take precautions when handling your crossbow.
Proper Crossbow Handling and Storage
When handling and storing your crossbow, it's important to remember the proper techniques to maintain its functionality and safety.
Start by always pointing the crossbow in a safe direction, away from people or animals. Ensure your fingers are always outside the trigger guard until you're ready to shoot.
Additionally, never dry-fire your crossbow, as this can cause damage to both the bow and potentially injure yourself or others.
Proper storage is also crucial for maintaining the longevity and safety of your crossbow. Store it in a cool, dry place without exposure to extreme temperatures or moisture.
Ensure the string is uncocked when not in use and that you securely stow away all accessories in a separate container. By following these simple guidelines, you'll ensure that your crossbow remains functional and safe for years.
Essential Safety Gear for Crossbow Hunting
Pack your essential safety gear before heading out on your crossbow-hunting adventure!
Having the right equipment to ensure a safe and successful hunt is crucial.
Here are four items you should always have with you:
Safety Harness

A safety harness is a must-have for any hunter who is using a tree stand. It will help keep you from falling, which can result in serious injury or even death.

Eye Protection

When firing a crossbow, there is always the risk of debris flying back and hitting your eyes. Make sure to wear protective eyewear to prevent any accidents.

Ear Protection

Crossbows are loud, and prolonged exposure can lead to hearing damage. Wear ear protection to avoid permanent hearing loss.

Gloves

Wearing gloves keeps your hands warm and helps protect them from getting injured by the bowstring or other sharp objects in the field.

By following these guidelines, you'll be well-prepared for any situation while hunting with a crossbow. Remember, safety should always come first when participating in this exciting sport!
Types of Crossbow Malfunctions and How to Prevent Them
To avoid potential malfunctions, make sure you keep your crossbow clean and well-maintained.
Dirt, debris, and moisture can cause significant damage to the mechanism of your crossbow, leading to mechanical failures that may result in serious injury or death.
Make it a habit to inspect your crossbow before each use and clean it thoroughly after every hunting trip.
The most common types of crossbow malfunctions include misfires, limb fractures, string breaks, and trigger issues.
Misfires can occur when there is an obstruction in the firing mechanism, or the safety is not properly engaged.
Limb fractures may happen when the limbs are subjected to excessive strain or force while cocking or firing the bow.
String breaks can be due to wear and tear or if it becomes entangled with other objects.
Trigger issues may arise due to problems with the alignment or adjustment of the trigger mechanism.
Always remember that prevention is key when it comes to avoiding these types of malfunctions. Take good care of your equipment and always follow proper safety guidelines.
Crossbow Shooting Techniques and Best Practices
Mastering proper shooting techniques is vital for any archer to become a skilled marksman and achieve their desired results.
When using a crossbow, knowing the best practices will help you shoot accurately and safely is essential.
Here are some tips on how to improve your crossbow shooting technique:
Always keep your hand below the flight rail when loading the arrow. It will prevent any injury in case of accidental release.
Use both hands when shooting; one hand should hold the stock while the other pulls back the string.
Keep your non-dominant foot forward and lean slightly into the shot for stability. Also, ensure that your shoulders are relaxed and aligned with your hips.
Take deep breaths before releasing the arrow, which helps steady your aim.
Focus on a specific spot on your target and keep both eyes open while aiming at it.
As you pull back the string, gradually increase the pressure until you reach full draw weight, then release smoothly without jerking or flinching.
With these shooting techniques in mind, you can become more confident and accurate with each shot taken!
Advanced Crossbow Safety Tips for Experienced Hunters
If you're an experienced hunter, keeping yourself and those around you safe by following these advanced tips when handling your crossbow is important.
Here are some safety guidelines that can help you avoid accidents while hunting with a crossbow:
Always check the bowstring before loading and firing your crossbow. Ensure it is properly seated on the rail and has no frayed or damaged strands.
Keep your fingers away from the trigger until you are ready to shoot. Never place your finger on the trigger unless you aim at a target.
Use only high-quality arrows designed for your specific crossbow model. Using low-quality or incorrect ones can cause damage to both the arrow and bow, leading to potential injuries.
Always wear proper protective gear, such as safety glasses and gloves, when using a crossbow. It will protect you from flying debris or injury in case of mishaps.
These tips may seem like common sense, but they're essential for experienced hunters who want to stay safe while using their crossbows in the field.
Following these guidelines can eliminate or reduce the risk of accidents and enjoy a safer hunting experience.
Check out these +300 Crossbows online.
Frequently Asked Questions
What are the legal requirements for owning and using a crossbow?
To legally own and use a crossbow, you must ensure you are of legal age in your state or country. Additionally, you may need to obtain a hunting license if you plan on using the crossbow for hunting purposes.
It is vital always to follow proper safety guidelines and regulations when handling and using a crossbow. It includes wearing appropriate safety gear, such as eye protection, and ensuring your bow is properly maintained and stored.
It is also crucial to never point your crossbow at anyone or anything other than your intended target, as this can result in serious injury or even death.
Overall, owning and using a crossbow comes with certain responsibilities, but by following the necessary legal requirements and safety guidelines, you can safely enjoy this unique form of archery.
Are there any age restrictions for crossbow use?
Regarding age restrictions for crossbow use it varies depending on where you live.
In most states, there is no minimum age requirement as long as the individual can demonstrate proper safety techniques and has adult supervision.
However, some states may have laws regarding the minimum age of crossbow users, typically 12 to 18 years old. It's important to always check with your local authorities before allowing anyone under the legal age to handle a crossbow.
Remember that safety should always be the top priority when using any type of bow or weapon.
Can a crossbow be used for target practice, or is it only for hunting?
You can use a crossbow for target practice in addition to hunting. However, you should always follow safety guidelines regardless of the intended use.
Before using a crossbow for any purpose, it is recommended that you receive proper training and instruction on how to handle and operate the weapon safely.
Additionally, wearing proper protective gear, such as eye protection and gloves, is important when handling or shooting a crossbow.
Remember to keep your fingers away from the trigger until you are ready to shoot, and never point the crossbow at anything other than your intended target.
By following these safety guidelines, you can confidently enjoy using your crossbow for hunting and target practice.
What is the recommended distance for shooting a crossbow?
To ensure safety and accuracy when shooting a crossbow, you should shoot from a distance of at least 20 yards. This distance allows for proper sight adjustment and helps to prevent injury or damage to the bow.
However, it is important to note that the specific recommended distance may vary depending on factors such as the type of crossbow and the shooter's skill level.
Always follow manufacturer guidelines and use caution when handling a crossbow for target practice or hunting purposes. Remember to always prioritize safety above all else when using this powerful weapon.
How often should a crossbow be inspected and maintained for safety?
To ensure the safety of yourself and those around you, you must inspect and maintain your crossbow regularly. As a general rule, you should check your crossbow before each use to ensure that all parts are in good working order and that there is no damage or wear.
You also need to clean your crossbow after each use to prevent any buildup of dirt or debris that could affect its performance. In addition, you have your crossbow serviced by a professional at least once a year, especially if you use it frequently.
By following these guidelines, you can ensure that your crossbow is always safe and ready for use when you need it.