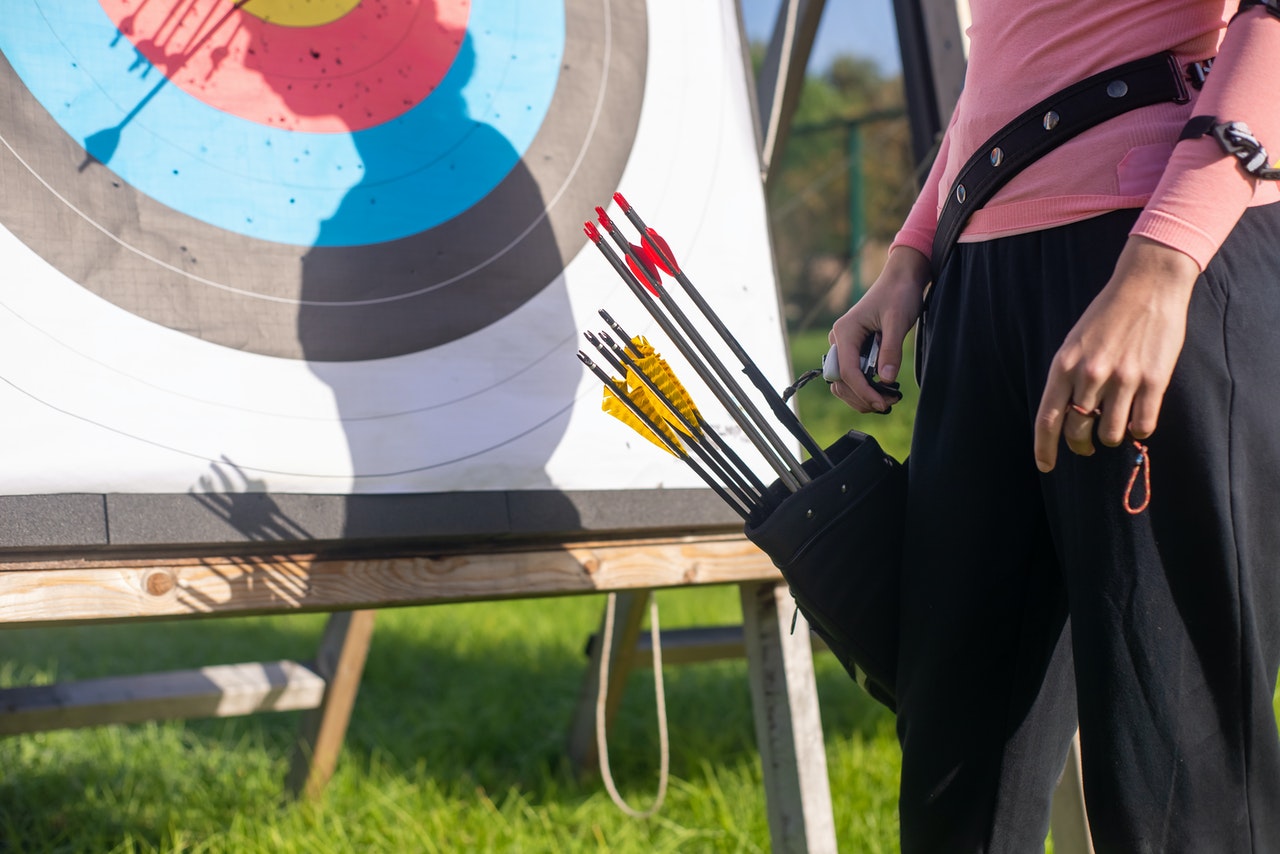 You can buy and sell items on the Marketplace on Facebook. You can also browse and search for items and services in a specific area. Products are available for shipping too.
You can sell archery equipment on Facebook. People buy and sell archery equipment every week. Some people complained that Facebook removed posts about bow and arrow selling. But you can post an archery product without them flagging you.
Facebook bans the sale or trade of firearms and ammunition. To sell explosives is against their community guidelines too. Weapons include shotguns, BB guns, and air rifles.
Facebook uses a broad set of standards to have fair and consistent policies. So they can remove your posts about selling archery equipment.
Their guidelines may confuse you. But you have nothing to worry about. You have to post your listing with care.
Follow this handy guide so you can have the freedom to transact on Facebook:
Never put the word bow as a caption on your listings. Facebook algorithm flags bows as a weapon.
Put your main details in the comments. Never put everything in the caption. You can type in "See details in the comments below." Or you can post the brand and specifications without using the word bow.
Post quality pictures in the comments as much as possible. Put the bow in a background that contrasts. You can use a carpet, concrete, or kitchen floor.
Be as descriptive as possible when you answer queries. Provide information on any defects or issues. You can also tell them how long you have used or bows. Or you can disclose if there are any problems with the bowstring.
Also, tell them the price of the bow. Tell them of any possible trade information. Communicate if you are open to trading your equipment instead of selling them.
Make sure that you are responsive to messages. Check your message requests. Inquiries can come from outside your list of friends.
As a buyer, never lowball. If someone is selling a $1,000 bow, don't make an offer that's too low. Keep in mind that being respectful builds trust.
As a seller, ship your items on time. Get all shipping details ready. Send the buyer the courier and tracking information.
Buying items from a stranger on Facebook is a risk. But you can build trust by providing accurate information.
Also, if you want to find a better market, use the Marketplace. If you post it on your profile, the chances of selling it gets smaller.
Are old archery bows worth anything?
Old bows have worth if these are still in good condition. Check on the condition of the bow first. Check its age, extra features, packaging, and delivery. Also, consider the selling fees too.
Old bows still have value. The average price for used compound bows is about $200 – $400.
You can use it for target practice or even bowhunting. Buying an old bow can come in handy before buying a brand new bow.
Here are some factors to consider when you sell your bow:
The condition of the bow has the biggest impact on the worth of the bow. A bow in good condition has more value. You can sell your bow faster if you do. If your bow has minor problems, consider fixing it first before you sell it. You can justify the value through this.
The age of the bow has an impact on its value. A used bow may seem uninteresting to some. But for others, they are useful for beginner archers. Even experienced archers use it for practice too.
The extra features of the bows are another factor too. You can consider its customization to add value. You might have changes on its pulleys or peep sights. You can decide whether you want to keep it due to its sentimental value. Or sell it.
Transportation and packaging come in as another impact too. Continue reading through the article to get a better idea of what to consider in this factor too.
Selling on online platforms may have selling fees too. Or they can get a percentage cost or commission off your transaction value.
Check on the policies about fees on the platform. Read it to check if the platform has hidden fees or charges as well.
Consider pricing your bow a bit higher. So that it's enough to cover the extra costs. Some platforms have promotional fees too.
Selling old bows needs time and balance. You also have to be patient to wait for the change of sale.
Where Can You Sell Your Bow?
Modern bows are for efficiency and power in archery. But at some point, you will have to upgrade your bow. Or need a replacement for your used bows.
Archery technology develops over time. But newer bows don't dismiss old archery equipment as obsolete. That means you can still see your bow and arrow.
You can sell your bow on online platforms and local archery shops and clubs. You can search for archery forums too. You can also post your products on Facebook's Marketplace, eBay, or Craigslist.
If you belong to an archery community, you can start posting in your group. Or you can send a private message to your fellow archers.
Archery forums give you an edge because they have expertise in archery equipment. You have a bigger chance to get a fair price from them.
Online platforms are convenient because they reach across the globe. Be mindful that when you ship it further away, costs will become higher.
Potential buyers provide their bids on your bows. You might get more than what you asked if the demand is high.
Write a detailed description of your product. You also have to expect questions from potential customers. You can add in the brand, reason for selling, and the draw weight of the bow.
You can also go to local archery shops. You can sell your bows there. Choose a store that has a good reputation and reasonable pricing.
Some archery stores accept trade-ins too. When trading in, you can use your old bow to reduce the price of your replacement. Packaging and transport costs won't be an issue.
You have to find a shop that gives you a fair price too. Shops prefer buying your bow at a lower price. So consider the worth of your bow and the strategy to sell it.
You can visit their website if they have one. You can ask your questions there. Or you can call them through your telephone or mobile device.
You may also opt to sell your archery equipment through a yard sale. You can get rid of the belongings you no longer need. You can team up with a family member or neighbor to help you.
Before you choose which options are best for you, consider the fees and speed of sale. You know you made the right decision if it suits your preference and context.
Selling archery equipment is easier than before. Your bow and arrow are still valuable. So look at the best option that fits your standard.
Finding the best platform to sell your archery equipment is no easy task. But consider convenience on your part.
Be sure to weigh out the advantages and disadvantages of each platform. Never be afraid to bargain with store owners and buyers too.
How Do You Ship Your Bow and Arrow?
Archery is either a hobby or a business. At some point, you will send bows and arrows for customers and buyers. Choose a courier that has affordable and quality rates.
You can send archery equipment if you pack these. When you decide to send a bow with arrows, pack the archery equipment with care.
Here's a handy guide on how to pack archery equipment:
Prepare to pack your bow and arrow. Use lots of bubble wrap and adhesive tape. You can also put some cardboard or newspaper to cover the bow too. Place these inside the original case.
Separate archery equipment supplies. Put these in a kit. Then, you can ship these together with the archery case. You can also opt to put these in a cardboard box.
Take note that you need to pack archery arrows in a separate case. Do this to avoid damage during transportation. You can also put styrofoam outside the case for extra cushioning. Close the box. Seal it with adhesive tape.
Determine the ideal shipment size and weight for optimal transportation. This also determines the cost and package type.
Ask the courier about the estimated delivery time. Also, keep a tracking number. Then send it to the receiver as well. Track the progress now and then.
For packaging, you can buy bow boxes at local shops. Wrap the box. Make sure that no strings or cable rods are slipping out.
For payments, negotiate on what payment method to use with the buyer. Also, discuss other payment methods that are convenient either way. Don't forget to ask for the receiver's details like the full name and address too.
Selling your bow and arrow might be a challenge. But you don't have to be afraid to negotiate. Talking with a buyer helps the sales process faster.
When choosing a trusted courier, consider the cost. You can inquire online or through an online booking tool. Couriers can generate instant quotes on their websites.
Otherwise, you can send a request if you want to ship non-standard items like your bow and arrow.
Is Archery an Expensive Hobby?
Archery doesn't have to be an expensive hobby. But you may invest in archery equipment after you've become more competitive. That means you'll spend on better archery technology or equipment. Bowhunting is more expensive because you need better equipment for hunting animals.
You need to buy a bow, arrow, and safety equipment before you practice archery.
Target shooting is archery with traditional bows. Find a bow that best suits the competition. Even the Olympics use a traditional bow, not compound bows.
But archers still use compound bows for competing at a higher level.
The most expensive part of archery is getting a bow itself. Bows range from $200 to $1,000. The expense also depends on how serious or skilled you are in archery. A used bow from a reputable company can be a better option than a cheaper bow.
Try a few bows first. You might want to avoid buying right away. It takes a few tries and research before you buy bows.
Practice arrows start at $3. You can also get a discount for bundled transactions. These may not be durable. But they are enough for target practice.
Better quality arrows start at $80 by the dozen. Experienced archers notice the quality between cheap and high-end arrows. But don't bother spending on it if you're still learning.
Good thing safety gear comes in affordable and durable too. Archer bracers or arm guards cost around $5-$30. Chest guards cost about $10-$30.
You have the option to buy a target if you're away from a practice range. Or you can build one by using old scraps of plywood, paint, and screws, and nails.
A cheaper alternative for a target is the use of cardboard. You can use tape or glue to make it stick. You need more cardboard to serve as a backstop.
Bowhunting requires more skill. More skill means better equipment. Your bow has to be more reliable and quick to hit animals. Buy a high-end bow so you can take down deer, elk, or any large animals.
Hunters use compound bows. These are more expensive than recurve bows. Compound bows have mechanical pulleys and parts.
You can hold an arrow in place with less effort. It is even more accurate and powerful than traditional bows. Traditional bows need more effort to pull a bowstring.
You need to buy extra equipment for bowhunting. You need a camouflage outfit or a blaze orange outfit too.
Bowhunters may also need decoys, game calling devices, and traps too. Compound bows for bowhunters may cost about $1,000-$1,500 alone. Another bowhunting equipment pricing is a bit cheaper.
At the end of the day, remember that there's a suitable price for each archery. You have to base your skill or experience on how advanced your bow is.