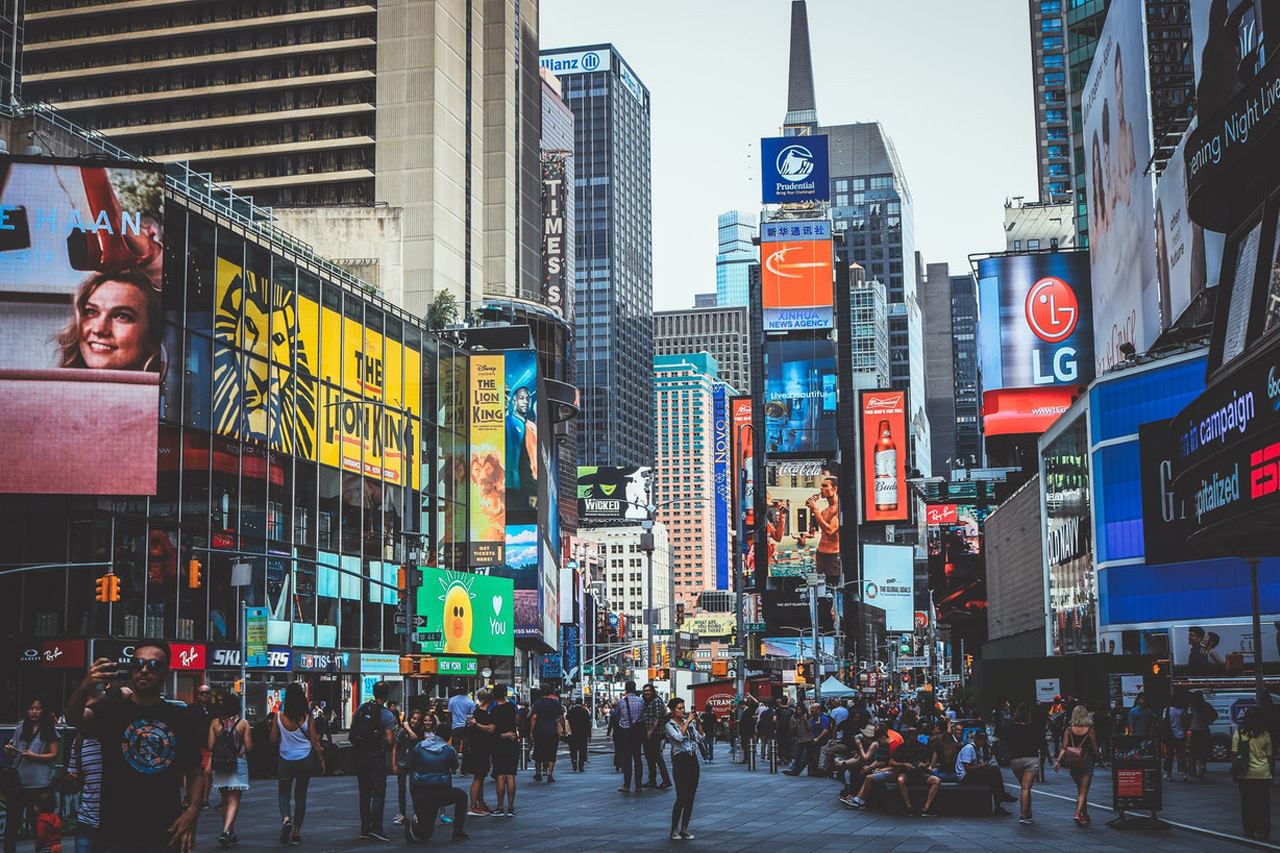 New York's state law does not classify a compound bow as a weapon unless used with the intent to harm someone. Therefore, compound bows are legal in NYC with limitations to remember.
If you are living in New York or traveling from state to state, it is essential to be aware of which is legal or not. Carrying and owning something you are unsure of the legality of can get you into trouble, and the compound bow is not an exception to this thought.
Most archers nowadays prefer using more advanced archery equipment like recurve bows, compound bows, and crossbows. If you plan to purchase or use a compound bow in New York, you may wonder whether it is legal in the state.
New York's state law does not classify a compound bow as a weapon unless used for violence. Thus, compound bows are legal to use in New York, the Big Apple included. However, there are certain specific limitations you must be aware of to avoid legal trouble.
You may be wondering why compound bows are legal and whether they are not a threat since they can be a weapon used for hunting or possible violence.
Compound bows are a hybrid of traditional bows, are more advanced, and have better specs. However, compared to crossbows, compound bows are not that confusing to classify for lawmakers.
If we look at how New York's Department of Environmental Conversation defines a bow, it includes recurve bows, longbows, and compound bows. On the other hand, the definition of crossbows is separate and has particular regulations because of its confusing characteristics.
Compound bows are not much of a threat compared to crossbows and guns. Nevertheless, don't be too carefree and do as you like with your compound bow because there are various restrictions you should follow.
After knowing that compound bows are legal in NYC, you don't want to look suspicious in front of security officers and those around you, especially when you have no intention to harm someone.
Remember that the law enforcers are responsible for identifying whether your compound bow is a threat based on how you handle it. To avoid such ruckus, refer to the tips below:
Conceal your compound bow properly using hard and soft bow cases.
Avoid placing them inside a random plastic or container.
It should not be readily accessible, so better stow it in your luggage.
Keep it unstrung to prove that you do not intend to use it in public.
For arrows, conceal them too.
Disconnect the arrowheads if you are asked to by the authorities.
Always comply graciously with the instructions and stay polite.
Sometimes there is a possibility of getting misunderstood, which can be the worst thing, especially when you have no intention to be violent. Remember that you must be aware of the law and avoid any suspicious activity that can lead you to further questioning by the authorities.
Do you need a license for a bow in NY?
New York does not require a license to buy a bow in-store or online, but if you want to shoot one, you need a license. You can purchase your hunting license at over 1,200 authorized license issuing agent locations throughout NYS, online, or by phone.
Purchasing a bow in New York does not require a license. However, if you plan to shoot one, you must have a license first.
In New York, the minimum hunting age is 12 years old. Therefore, the state doesn't allow minors under age 12 to hunt.
You must present either of the following to be able to bow hunt in New York:
All first-time hunters ages 12 and above should prove they completed the mandatory bowhunter education requirements.
New York State accepts hunters with Hunter Education Certificates from other states if they want to purchase a New York hunting license. After doing so, they can join the wild game.
On the contrary, below are the persons exempted:
Native Americans hunting or living on reservation land may hunt without a hunting license.
The resident landowners who are primarily involved in farming (including their lessees and immediate family members) may hunt small game on farm lands they are cultivating and occupying.
You may feel confused if this is your first time to try applying for a hunting license. Before anything else, you must first fulfill the mandatory bowhunter education requirements.
It refers to the bowhunter education course and a hunter education course in New York, which are available to take in-person or online. You are eligible to join the classes if you are:
At least 11 years of age.
Must be a resident in New York if you wish to attend online.
After completing such courses, you will receive a certificate of qualification that you'll need to present to purchase a first-time hunting license.
For those who are not first-time hunters and have taken the same courses from other states, you don't need to attend the classes again.
Some states in the country require hunters to go through a similar process. As a result, New York accepts those who received the same certification as long as it meets the official IHEA-USA requirements.
As a rule, it only requires you to present your Hunter Education Certificate, and then you can purchase a New York hunting license.
After receiving the certification, you can purchase a New York hunting license at over 1,200 authorized license issuing agent locations throughout NYS, online or by phone.
Please note that the fees vary depending if you are a resident of New York or not, aside from age. You can hunt small and big games with an annual hunting license.
Below are the annual hunting license fees to expect according to the New York Department of Environmental Conservation:
Resident fees
Ages 12 to 15: $5
Ages 16 to 69: $22
Ages 70 and up $5
Non-resident fees
Ages 12 to 15: $5
Ages 16 and up $100
The following may be eligible for free or discounted annual hunting permits or privileges:
Member of selected Native American tribes
Senior citizens (ages 70 and above)
Junior hunters (ages 12 to 15)
Military veterans with a disability of at least 40%
Non-resident students enrolled full-time in a New York State University or College.
Active-Duty military members
Aside from an annual hunting license, you can also purchase a lifetime license, limited to New York residents only.
Residents and non-residents can purchase additional annual hunting stamps, privileges, or permits, like Federal Duck Stamp, Turkey Permit, Bowhunting Privilege, Deer Management Permit, etc.
Those who want to apply for an annual resident license and avail themselves of the privileges like other residents must have lived in New York for over 30 days before the application date. On the other hand, applying for a lifetime license requires at least a year.
Another thing to note is that the annual hunting licenses and permits are valid from September 1 through August 31.
As a hunting license holder, you have responsibilities to perform:
Carefully check the information encrypted on your license the moment you receive it. If there is incorrect information, have it corrected.
Don't forget to sign the back of your license panel.
You cannot use others' licenses while hunting.
Always have your license on hand while the activity is ongoing.
Your tag or license is non-transferable, which means that the person to whom the license was issued can only use it except for Deer Management Permits.
Your license does not give you permission to hunt, trap, or fish on private property without the landowner's permission.
Refusing to show your license on demand to any law enforcement officer, peace officer, property owner, lessee, or person controlling the waters or lands is illegal.
Never heat laminate your license because this can lead to damage, resulting in a replacement fee.
If you accidentally lose your license, you can have it replaced with a payment of $5 as long as it's lost within the year of purchase.
Obtaining a hunting license in New York seems like a tedious process. However, it is better to obey the law rather than face the consequences of your actions afterward.
Where can you use a compound bow in New York?
You can use your compound bow in New York at an archery range, own property, or in the hunting game location. However, you should also be aware of places where shooting your compound bow is illegal.
Now that you have your compound bow and purchased a New York hunting license, it is time to find out where you can use your compound bow legally.
New York is very strict in bow and gun regulations because they can be weapons used for violence. Even if you don't have ill intentions, you must still be aware of what is illegal or not to avoid any misunderstanding.
Aside from going through the process of acquiring hunting licenses, you may be wondering if it is alright for you to use your compound bow anywhere you like.
You can shoot at a few places, including within your property, archery range, or hunting game location. You can also shoot at someone's property as long as you have the permission of the landowner, lessee, or person in control of the land.
Shooting your compound bow in public areas can raise eyebrows, and you'll get the authorities' attention. Below are the particular places you should not use your compound bow:
Arrow overpassing a public highway.
Within 150 feet vicinity of a playground, school, or occupied church or factory
Within 150 feet vicinity of a dwelling, occupied farm building or structure unless owned or leased by you, your immediate family member, employee, or with the owner's consent.
It is legal to hunt waterfowl within 500 feet of a residence or public structure, as long as you do not aim your bow within 150 feet of the dwelling or public facility.
As long as you keep the restrictions stated above in mind, you will have no problem encountering legal issues.
However, if you plan to shoot in your backyard, you should be careful not to aim at any building not included on your property. Do not skip safety precautions to avoid accidental injuries inflicted on random passersby since this can lead to a lawsuit.
Another thing to remember when you hunt is not to assume that all kinds of wildlife are legal to hunt. In New York, you can only hunt unprotected wildlife like red squirrels, chipmunks, starling, monk parakeet, woodchuck, English sparrow, and porcupines.
Meanwhile, all endangered species, including but not limited to owls, songbirds, and hawks, are illegal to hunt because the state law protects them.
To better understand and scope the state law in New York, it is always best to check the New York Department of Environmental Conservation website so you won't miss any information. You can also approach a local lawyer to help discern what you must do as a law-abiding citizen.
No one wants to get into trouble with the law. That's why it is always better to know what is legal and illegal as classified by the place's state regulations.
Compared to other states, New York is among the ones that have specific and stricter regulations, may it be with the use of bows, crossbows, or guns. Nevertheless, obeying the law is better than getting into legal trouble, which can earn you jail time and penalties.