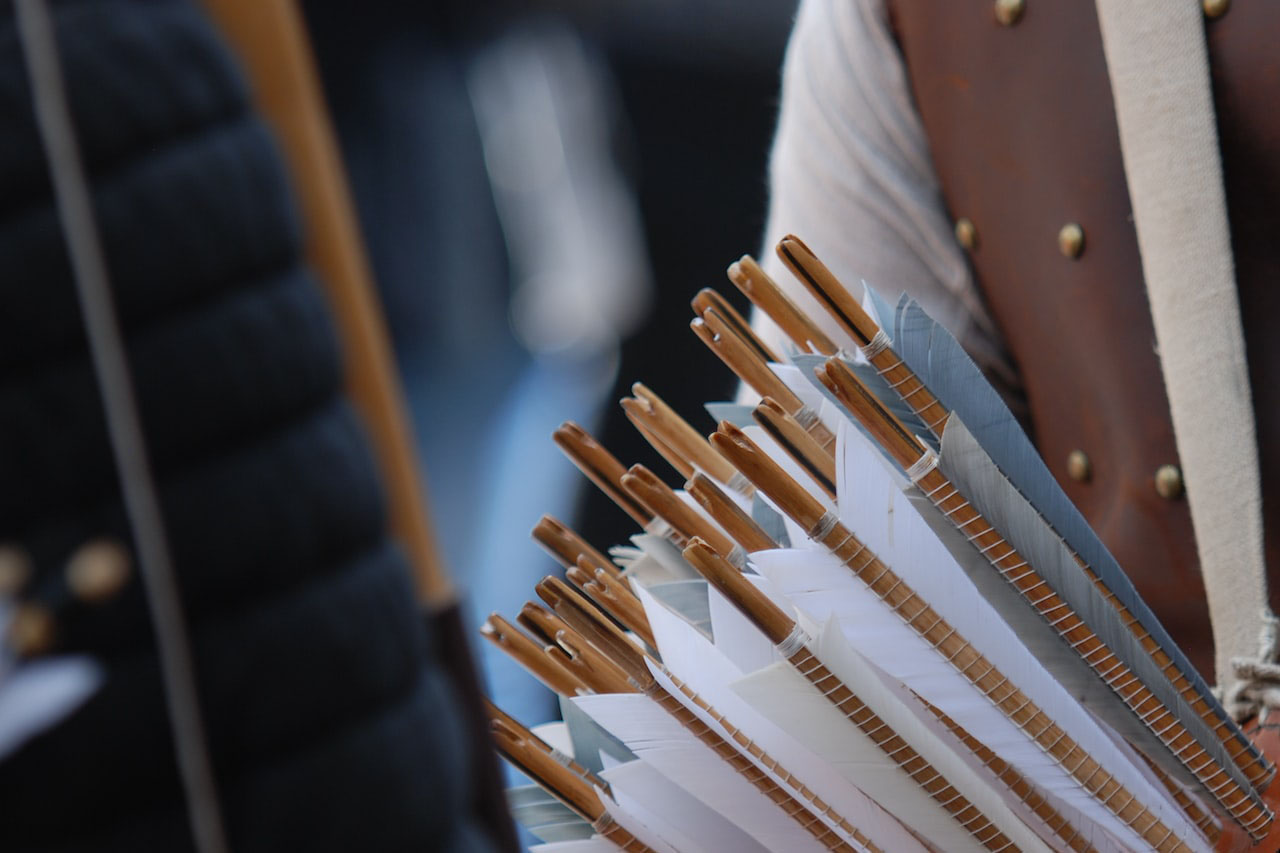 Horton SuperMag crossbow has long been out of the market since the company went out of business. However, you can still find a used model sold in marketplaces with prices rarely reaching $200 and above.
Launched in 1985, Horton Archery became one of the most prominent crossbow manufacturers in the United States. Among its roster of manufactured crossbow models, Horton SuperMag Crossbow is the most popular.
Horton Archery's Horton SuperMag crossbow is one of the best bows released on the market, making it a sought-after crossbow model even today.
However, you may be wondering what's with this model: why many crossbow hunters are still willing to use it instead of modern crossbow models.
Since its release in the mid-90s, Horton SuperMag Crossbow had an undying reputation as a resistant and accurate weapon with a weight of 68 kg. Its speed ranges from approximately 90 to 100 meters per second or 245 fps.
The crossbow model has a length of 34.4 inches and a width of 25 inches, with a recommended arrow length of 20 inches. It also has 150 draw weight and 60 lb of energy.
Other specifications included in Horton SuperMag Crossbow are:
Synthetic barrel
Poly sight bridge
ICAD wheel
Moreover, during the 90s, Horton Archery was at its peak and was the leading company in the field of archery equipment. They were also particularly famous for focusing on advertising and motivating crossbows for hunting.
As a result, the company's reputation helped a lot in the market success of its Horton SuperMag Crossbow model. Even up to this day, it still holds good value.
When it first appeared on the market, the Horton SuperMag Crossbow cost between $200 and $300. Thirty years after, you can expect the prices to go down at lower prices because they don't manufacture this crossbow model anymore.
You may be curious where you can buy Horton SuperMag Crossbow and intends to consider buying it to use for the upcoming hunting season.
Unfortunately, you cannot find it on Amazon or possibly buy a newly made version of it since the reproduction process halted and will probably never resume.
Nevertheless, there are several marketplaces you can check online that sell second-hand Horton SuperMag Crossbows with prices depending on the product's current condition in the hands of the current owner or seller.
Below are some of the different websites where you can find people selling Horton SuperMag Crossbows with their corresponding prices:
Priced at $250 on AmericanListed
Fees range between $65 (the cheapest) to $200 (the most expensive)
$99.99 on picclick.com
Thus, you can expect the average price range of used Horton SuperMag Crossbows is less than $200. It is only fair for its price not to exceed $200 since the crossbow is an old model used by the previous owner.
If you ever come across sellers asking for a price of $200 and up, double-check the person's credibility and make sure that the item is at a reasonable price.
To help you in your quest to purchase a Horton SuperMag Crossbow, here are a few tips you may want to keep note of:
Always look for the ones in excellent condition or with well-maintained strings and cables.
The manufacturer no longer manufactures replacement parts. However, you can try inquiring at an old-fashioned archery shop and see if they can make a few custom parts.
Check the item before using it and replace some parts if necessary since even old crossbows can still cause severe accidents.
Overall, Horton SuperMag Crossbow's specifications and features withstand the test of time and still manage to enchant several crossbow hunters because of its high quality, performance, and accuracy.
Hence, if you think Horton SuperMag Crossbow is the weapon you are looking for to use on the next hunt, know that buying this product requires thorough inspection first before shooting it.
Who bought Horton Crossbows?
Horton Archery has been out of business since Hunter's Manufacturing Company bought it in April 2013. The company has been facing financial difficulties making it unable to run the business any longer.
Founded by Bernard Horton in 1985, Horton Archery became known for its wide variety of crossbow models ideal for hunters of all skill levels and ages. They also offer technologies instilled in their crossbows like:
Light trigger mechanisms that give hunters extra shooting accuracy and capability
The ambidextrous cheekpiece makes it suitable for hunters to shoot at any position and make shooting adjustments efficiently and quickly.
Front String Technology promises optimal balance for accurate aim and can fire arrows at 325 fps.
Horton Archery's most famous crossbow models are the Horton SuperMag, and the Legacy series, released in 2010, introducing lightweight but accurate recursive crossbows that launch arrows at 312 to 350 fps.
The company has two main principles that have kept them afloat for decades, which are:
Quality customer service
Exceptional manufacturing value
Sadly, these values started to dwindle, partially leading to the company's demise. Eventually, in April 2013, Hunter's Manufacturing Company bought Horton's Archery.
Hunter's Manufacturing Company is the parent company of prominent crossbow companies: TenPoint and Wicked Ridge. Rick Bednar founded Hunter's Manufacturing Company in 1994 and was the previous Chief Operating Officer of Horton Archery until 1991.
He was one of the four primary investors who built the original Horton USA brand in 1985 until he left his post and sold his stock to start a new company. Three entities have tried reorganizing Horton Archery since Rick Bernard left the company, but none have succeeded.
As a previous investor and COO of the old Horton Archery, Bernard believes that the entities caused the company to stray from its original founding principles and instead went on to include imported engineering and offshore parts.
He added that the original Horton Archery would have continued to rely on quality customer service, producing exceptional value and responsiveness to the marketplace.
One of the primary reasons he bought Horton Archery is that he believes he can re-instill those principles in a new Horton brand. Similar principles propelled TenPoint crossbows to become the current market leader.
Years before the acquisition, Horton Archer's ability to operate consistently deteriorated, leading to its financial troubles, making it non-functional and financially prudent for its manufacturing and servicing operations to resume.
That's why you rarely find any newly released Horton crossbows in the market unless used and for sale.
It is essential to clarify that Hunter's Manufacturing Company did not purchase Horton Archery's operation and only bought its equipment, machinery, and other selected assets such as licenses, trademarks, and rights to the "Horton" name.
Thus, Hunter's Manufacturing Company sells some products based on those from Horton Archery but under a different name.
What crossbows are made in the USA?
Various crossbow manufacturers have emerged in the market since the demand for crossbows continually increases because of their popularity. Barnett, TenPoint, and PSE are some of the top crossbows made in the USA.
Aside from the old Horton Archery, other crossbow manufacturers in the USA offer high-quality crossbows you may want to check. Among the numerous crossbow manufacturers that have emerged, enumerated below are America's top seven:
Barnett Crossbows

No crossbow user in the world would not know Barnett since they are the leading name in the field. Barnett Crossbows has sold more than a million crossbows for five decades because of its focus on innovation.

Starting from a hobby, Barnett Crossbows impressively grew into a notable crossbow manufacturer notorious for its crossbows built faster, stronger, and better.

Here are some of the Barnett Crossbows technology unique to them:
Built-in cranking device
Magnesium STR riser
Anti-vibration (AVI) isolation system
Foot Stirrup
AVI Bolt retainer
Barnett crossbows' performance, power, and value for money make them highly regarded by people seeking killing weapons.
BARNETT WHITETAIL HUNTER II CROSSBOW: High-performance compound crossbow in RealTree Extra with complete hunting accessory package. The lightweight crossbow is ultra-compact, shooting 350 feet per second
EFFICIENT: Crossbow is equipped with an axle-to-axle length of 16.125" overall weight of just 6.4 lbs., creating an easily controllable profile that hunters of all skills and sizes can manage
SAFETY FEATURES : Soft Lok Floating Bristle Arrow Retainer, Anti-Dry Fire (ADF) Trigger System, TriggerTech 3lb zero creep Frictionless Release Technology
READY TO HUNT PACKAGE: Bow dimensions are 34.25"L x 18.25"W. Package includes two Headhunter 20" Arrows, Multi-Reticle Scope 4X32mm, Rope Cocking Device, Lightweight Side Mount Quiver, Lubrication Wax. Ships mostly assembled
BARNETT: The most trusted name in crossbows since 1962
TenPoint Crossbow Technologies
Besides Barnett Crossbows, TenPoint Crossbow Technologies is also one of the country's leading crossbow manufacturers. As mentioned, TenPoint Crossbow Technologies is part of Hunter's Manufacturing Company, owned by Rick Bernard.
The crossbow company is famous for its cutting-edge crossbow technology making it a sought-after crossbow brand. TenPoint Crossbow Technologies offer its customers some of the lightest and strongest crossbow on the market.
Moreover, they also sell a wide range of accessories besides high-performance crossbow models. Enumerated below are some of TenPoint Crossbow Technologies' technological innovations:
Dry-fire-inhibitor (DFI)
GripSafety
AccuDraw
PowerTouch
Parker Crossbow
On the other hand, Parker Crossbow's attention to detail helped the company reach its peak and become among the best crossbow makers in the USA. The company started with humble beginnings, wherein Bob Errett, the current CEO, worked as an employee in Fred Bear's Bear Archery.
Parker Crossbow began by supplying archery supplies, then produced compound bows. By 2002, the company started manufacturing crossbows and became the leading producer of lightweight, well-balanced, and high-performing crossbows with the following features to expect:
Red Hot high-velocity crossbow strings with C3 Serving
Adjustable forearm
Five-position retractable stock
Advanced trigger system with safety and anti-dry fire mechanism
Machined built-in scope base
Crosman
Crosman was originally an air-gun manufacturer company. However, as time passed, the company delved into producing high-quality crossbows, earning a long-standing reputation for selling dependable and solid products at a reasonable price.
Compared to their competitors that focus on catering to the accuracy and power that crossbow hunters want, Crosman instead targeted newbie archers and sold crossbows purely for recreational quality with the following design and technology:
Lightning Touch trigger
Precision Optics
Quad limb designs
Pistol grips
Ergonomically reduced forward weight
Darton Archery
Established in 1950, Darton Archery has existed for over six decades and began its humble beginnings in manufacturing archery supplies. Darton Archery is famous for its fast-shooting crossbows that successfully captured the eyes of crossbow enthusiasts.
The company produces solid and lightweight crossbows with an artifact-grade aluminum riser. Additionally, it has an innovative rifle-style safety feature and an adjustable butt plate.
You won't have trouble cocking a Darton Archery crossbow thanks to its patented E-Z drawing cock winch. It also has an anti-dry fire mechanism and a rugged trigger mechanism for a smooth pull.
Excalibur Crossbows
Launched in 1983 and founded by Kath and Bill Troubridge, Excalibur Crossbows has a reputation for building efficient and accurate crossbows with hunting in mind, which proved helpful for hunters.
If you purchase one of their crossbows, you will receive an instructional DVD to help you get the most from it. Excalibur Crossbows have notable features, such as stocks with advanced composite technology, which are durable and warm to the touch.
It also has a modular recursive limb system producing bolt speeds without any posing mechanical or weight issues. However, Excalibur Crossbows does not make heavily styled crossbows and focuses on the following aspects instead:
Usability
Reliability
Accuracy
Efficiency
The company also prides itself on not relying on armchair product engineers to design its crossbows. Instead, they incorporate the ideas and experiences of crossbow hunters to develop weapons meant for hunting.
Here are some of the features unique to Excalibur Crossbows:
S5 string shock
Multi Red-dot hunting accessory package
Sound suppression system
Electronic sighting system
HIGH PERFORMANCE - The Micro 340 TD is the perfect take-anywhere, hunt anything crossbow; This archery bow is lightweight, compact, and short-stature with all the premium features from Excalibur for maneuverability and comfort in any hunting scenario
ACCESSORIES - The Micro 340 TD bow comes equipped with: Rope Cocking aid, Dead Zone Scope, 1-inch scope rings, Guardian Anti-Dry-Fire scope mount, 4-Arrow quiver, R.E.D.S. Suppressors, Ambidextrous cheekpiece, 4 Quill 16.5" arrows, 4 100gr field points
VERSATILE - The ambidextrous cheekpiece quickly attaches for maximizing comfort and accuracy - it seamlessly snaps in place for either right- or left-handed shooters; The R.E.D.S Suppressors can be positioned to reduce shock, vibration, and noise
DEAD ZONE SCOPE - The Excalibur Dead Zone scope features a 1-inch tube, 32 mm front objective, and premium multi-coated optics; Designed with Excaliburâ€s custom chevron reticle, and tunable to crossbows with speeds between 300 FPS and 410 FPS
EASY TO USE - The unique Quick-Loc Technology allows this hunting crossbow to be disassembled and reassembled in seconds; Remove the riser/limb assembly for easy transport and lock it back in place, when you are ready to shoot
PSE
Precision Shooting Equipment, better known as PSE, has become one of the country's leading crossbow and archery equipment manufacturers. Founded by Pete Shepley four decades ago, he was once a product engineer working for a corporation that allowed him to design archery equipment.
His consecutive experiments later attracted 700 more customers because of his invention, which led him to establish PSE and witness it soar high in the archery market. PSE currently has 12,000 SF factories in Tucson, Arizona, with 20 patents.
The company sells crossbows with the following features:
Integrated Quick Cocking Design Reload system
Adjustable rear stock
Aluminum risers
Rail-less with frictionless design
Because of these features, PSE has been attracting various crossbow hunters even though they aren't as old as their competitors.
You can also check other crossbow manufacturers: Eastman Outdoors and Diamond Archery.
Horton SuperMag continues to be one of the ideal crossbows in the market. Sadly, it had to end its reign because of unfortunate circumstances that led Horton Archery to get sold and bought by Hunter's Manufacturing Company.
Nevertheless, you can buy second-hand products online or purchase high-quality and promising crossbows from several of its competitors in America.
CROSSBOW KIT: Crossbow package features a fast, compact, and ergonomic crossbow with an adjustable stock and pass-through foregrip
HIGH SPEED: Powerful draw weight of 185 pounds delivers a shot of up to 380 feet-per-second for high-speed, precise shooting
BETTER ACCURACY: Included 4 x 32 illuminated reticle scope for accurate shooting; Adjustable stock lets you customize the bow for your comfort
INCLUDES BOLTS: Features a 4-bolt quiver and (3) 20-inch carbon bolts with field points, ready for hunting
SPECS: 370 to 380 feet-per-second shot; 14.5-inch power stroke; 185-pound draw weight; 127 foot-pounds kinetic energy; 21.5-inch axle-to-axle length