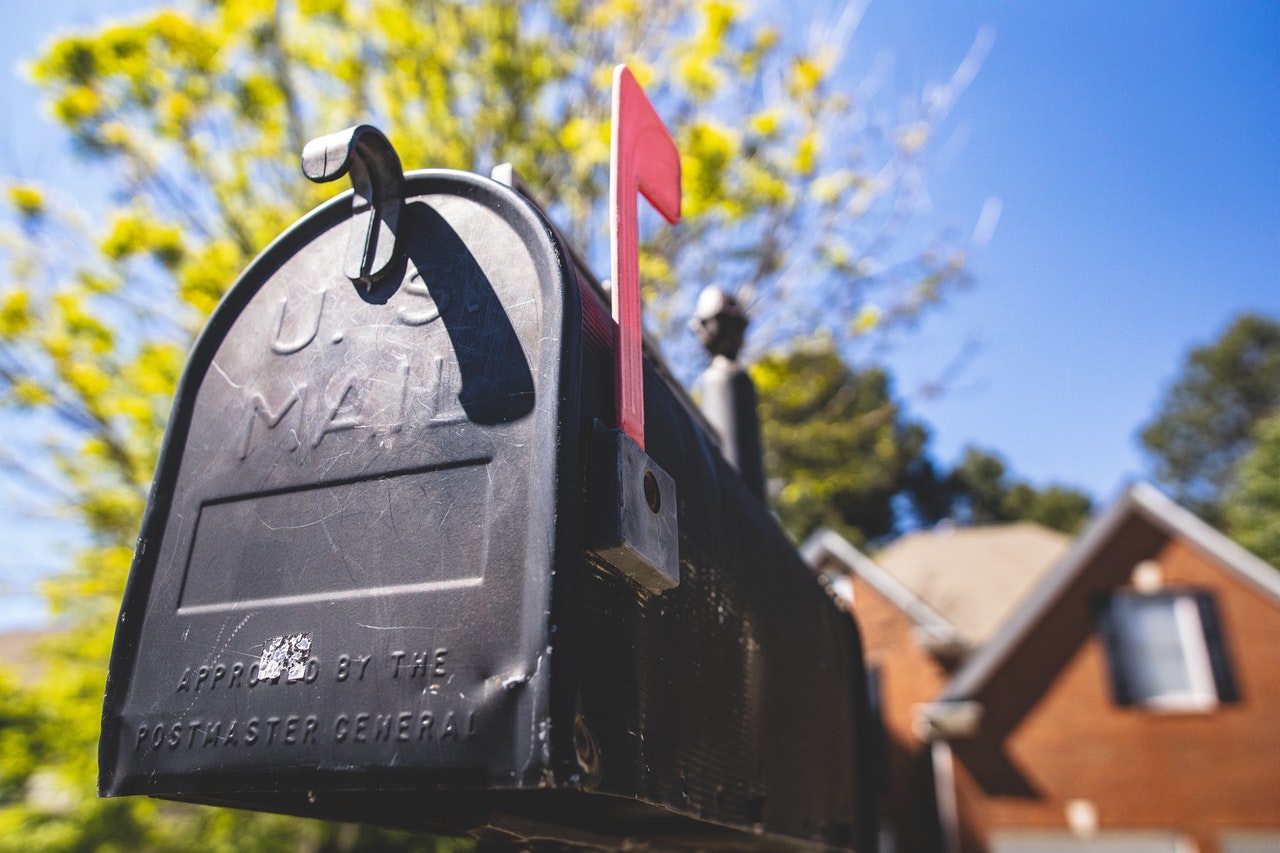 You can mail a crossbow. But there are a few things that you need to keep in mind:
You need to properly pack the crossbow to ensure it won't get damaged while in transit.
Make sure that you comply with all applicable laws while mailing a crossbow.
It is essential to check with your local post office to determine the rules and regulations for sending a crossbow.
Check with your recipient's local post office to ensure that they accept packages containing crossbows.
Some locations have laws governing the mailing of weapons, so you will need to know if your area allows the shipping of crossbows through the mail before finalizing any plans for mailing a crossbow.
The United States Postal Service or USPS allows you to mail a crossbow, but there are considerations with the arrow. For example, you have to dull the archery arrows' tip completely. You also have to pack the bolt in a manner that prevents accidental discharge.
To be allowed to ship a crossbow through the USPS, you must put it in a box or container specifically designed to transport arrows.
The package should also include additional cushioning material for safety reasons.
When sending a crossbow in the mail, here are the things that you need to consider:
How much will it cost?
How is the crossbow packaged?
What type of crossbow is it?
What's the weight and size of the crossbow?
Where is it being shipped to?
When does it need to arrive?
After taking all these into account, you should have a good idea of which courier is the best option for shipping your crossbow.
How much does it cost to mail a crossbow?
The cost of mailing a crossbow depends on its type, how you plan to ship it, and its destination. You would need an amount between $35 to $60.
The USPS provides the mailing rates for all items you can mail through them. These rates vary by method, size, weight, distance traveled, and delivery time needed. The estimated cost for shipping a crossbow by USPS Priority mail is around $35 but still depends on the crossbow's package size and weight.
For UPS or FedEx, the estimated cost of mailing a crossbow is around $60.
Couriers and other shipping companies have shipping calculators that you can use to get the estimated cost. Make sure to utilize it.
Can you ship a bow in its case?
You can ship a bow in its case. However, you have to follow specific protocols.
First, make sure that the bow is completely protected in the case.
Second, make sure that you sealed the archery case properly. If the case opens during shipping, the bow could be damaged.
Finally, make sure that the weight of the case is within the weight limits for shipping.
If you are packing a crossbow for shipping, there are also a few things that you need to keep in mind.
The following steps can help you pack your crossbow safely for shipping:
Take out all the accessories and items attached to your crossbow. Set them aside.
Disassemble all parts of the bow that are detachable. Make sure that you remove all screws and bolts.
Pack the crossbow in a sturdy box. You can use a cardboard box or a wooden crate.
Pack the crossbow so that it will not move around inside the container. Use foam or packing peanuts to fill any empty spaces.
Make sure that the bow is well-protected from all sides.
Ensure that the strings are not stretched, as they may break during transit. Cover them with a cloth or a towel.
When closing the container, make sure that you do not damage any parts of your bow. Also, ensure that no box is trapped inside the container, as it will increase its weight and put undue pressure on the crossbow.
Label the container accordingly.
There are many different types of crossbows on the market, and each one has additional packing requirements. For example, if you have a compound crossbow, it will need to be shipped in a case.
If you have a crossbow that is easily broken down, you will need to pack it in its original box or one like it. However, if you have a crossbow that must remain unaltered, send it through USPS Priority Mail Express.
What is the best way to ship a crossbow?
The best way to ship a crossbow will depend on the size and weight of the equipment and the distance that it needs to travel.
Today, more and more people are purchasing online. This is the easiest way to get what you need without leaving your home. Some items are even exclusively available online, including crossbows.
However, when it comes time for shipping, most problems arise. Fortunately, there are specific ways to transport a crossbow without scratches to arrive at its destination.
All crossbows are shipped in a box or case, though some may come in the manufacturer's original packaging. If your package does not arrive with its original packaging, it should be packed correctly for shipping.
You can ship larger and heavier crossbows through a freight carrier, while you can send through the mail using USPS for the smaller ones.
Crossbows can be heavy and bulky, so it is vital to find a shipping method to protect the weapon during transit.
Options in shipping a crossbow
Using a freight carrier

Freight carriers transport large items, like furniture or cars, across the country. These companies often have lower rates than UPS or FedEx and can be a more economical crossbow shipping.

First, however, you must ensure that the freight carrier you choose is reputable and has a good track record.

Hiring someone specializing in traveling long distances by motorcycle or car

This option may be cheaper than using a freight carrier, but it is unreliable. In addition, it may not be easy to replace or repair if something happens to the crossbow during transport.

Sending the crossbow to a local gun or archery shop that offers shipping services

Some shops offer shipping services. For example, if you plan to purchase a crossbow online, it may be possible to have the seller ship it directly to the place where you plan to ship it.

However, this can still be an expensive option because many shops charge for their services.

USPS

The USPS is a reliable and affordable option for shipping a crossbow. However, USPS does not automatically apply insurance for items shipped domestically. So, if the crossbow is lost or damaged during transit, you will not get a reimbursement.

Make sure to double-check and opt for shipping with insurance.

UPS or FedEx

UPS or FedEx can be a good option, too, when shipping a crossbow within the country. They can be more expensive than the other options, but they guarantee safe product delivery if damaged or lost.

They both charge for dimensional weight instead of actual weight. That means that these companies calculate shipping charges based on size, not weight. They also do not allow parts of a crossbow to be shipped separately, so make sure it is all in one piece when dropped off at a UPS or FedEx location.
How do I ship a large bow?
Shipping a large bow depends on how large it is. If it's a huge bow, you'll probably need to have it shipped via truck freight.
Make sure to contact the shipping company ahead of time for inquiries.
Before sending a large archery bow, you will need to know the following information:
The dimensions of the bow
The weight of the bow
The destination zip code
The shipping company you'll be using
The dimensions of the bow are length, width, and height of the archery bow.
To get the length of the bow, you have to measure the string.
To get the width of the bow, you have to measure across the limbs (or belly) of the bow.
You can get the height of the archery bow by measuring from the top limb to the bottom.
To get the accurate weight of the bow, you have to have it weighed on a scale.
The destination zip code is needed for the shipping company to get the estimated cost.
There are different types of large bows, and each one has additional shipping requirements:
A longbow is typically 66″ or more in length and is too long to ship UPS or FedEx. If the bow is over 62 in, you will have to send it via truck freight. The typical longbow weighs 3-5 lbs. and is 28 inches in height.
A recurve bow has a traditional shape with its limbs bending away from the archer when unstrung. A typical recurve bow is 62 inches or less in length and can be shipped through UPS or FedEx. The typical recurve bow weighs 2-4 lbs. and is 28 inches in height.
Is a crossbow considered a gun?
A crossbow is a weapon that fires arrows without expanding gases or burning materials. As such, you cannot categorize it as either a firearm or a shotgun.
Crossbows are usually small and can be easily employed both as a hunting tool and an effective weapon for personal safety from wild animals.
Regarding the type of bow, many types vary significantly in power and mode of application. This allows crossbows to be more versatile than firearms or shotguns currently available in the market.
The consensus is that crossbows should be considered a separate class from firearms, shotguns, or any other type of gun. This means that law regulates them according to their unique characteristics: dimensions, firing methods, killing power, etc.
If you are shipping a crossbow, make sure that you know and understand how the recipient country categorizes the crossbow. Some may have different regulations.
For example, in the U.S., a crossbow can be shipped without a permit or license as long as it is below a specific draw weight and has no other characteristics that would classify it as a firearm.
In Canada, however, you must get an import permit from the country before shipping one across its borders. In addition, shipments of a crossbow are not allowed to go through countries like Australia, New Zealand, or Japan.
Classification of a crossbow
The government has reclassified the crossbow, moving it from a firearm to Archery Weapon. In addition, the government has set safety standards for both crossbows and arrows for these purposes.
Although archers traditionally used it in ancient times, they have upgraded it for modern use, and you can now use it effectively to hunt large animals.
A crossbow has another advantage over other bows, as it can fire arrows faster. This is a good thing in hunting situations, as it will hit the animal with more archery arrows and more likely to go down after several impacts.
You can also use the crossbow for target practice, military training, and even competitive sports such as the Olympics. However, hunters and shooters use crossbows because they are effective weapons that don't require much skill or training.
For safety reasons, the government requires all crossbow hunters to have their hunting license, in addition to a ticket from the hunting organization that oversees the region where they will hunt.
The crossbow's firing mode can vary significantly: some fire bolts while others fire arrows. The bolts are thicker and faster, smaller than the arrow.
Crossbows also differ in power: some can kill efficiently from a long distance, while for others, you need to fire from very close range.
Crossbows should have a draw weight of fewer than 51 lbs. to comply with government standards. This rule ensures that hunters cannot use them for hunting big game.
In addition, the crossbow must be shorter than 26 inches long, while its bolts should not exceed 16 inches in length or 38 millimeters in diameter.
Consider purchasing your crossbow at Amazon. Check this selection of +200 crossbows.