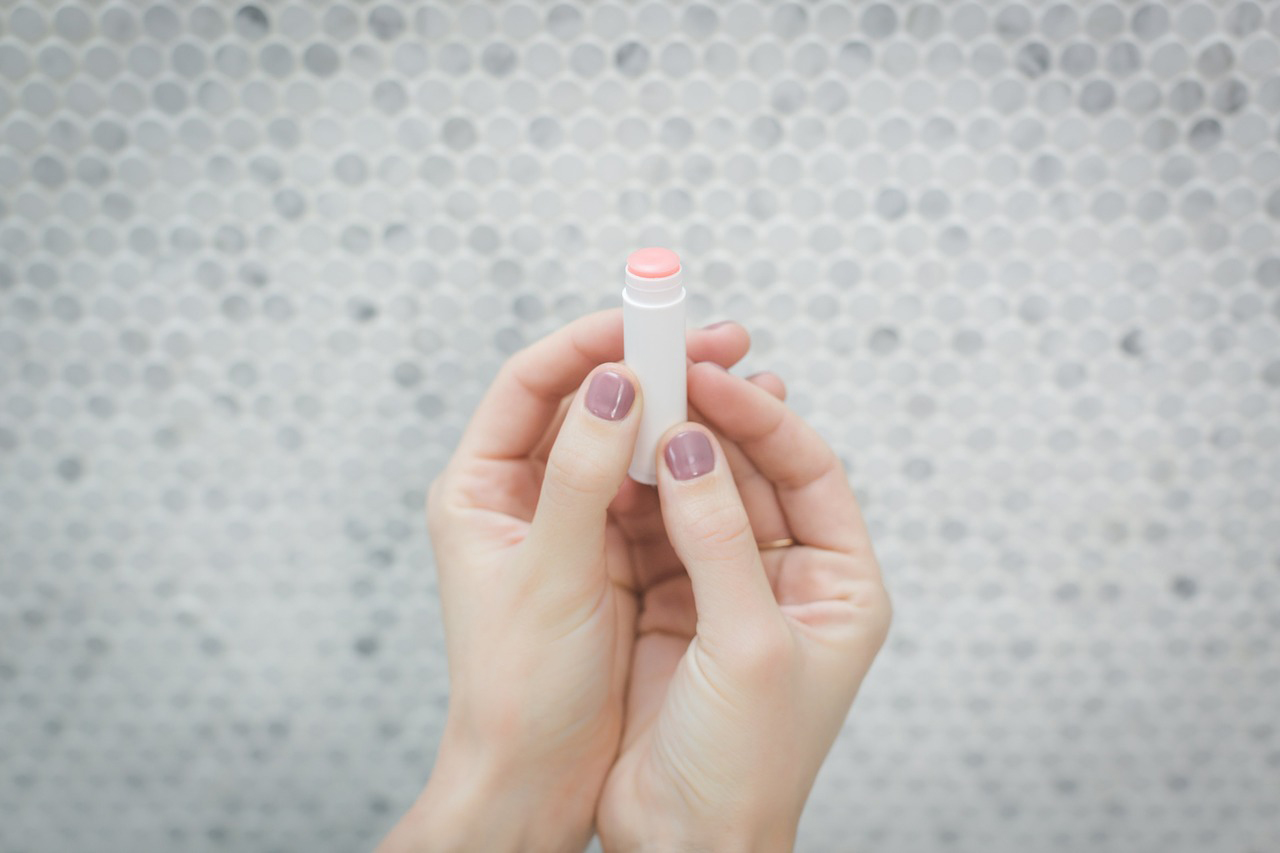 Chapsticks and other lip balms are often petroleum-based products used to lubricate chapped lips and dry skin, but not your crossbow rail. Using petroleum-based lubricant or lube on your crossbow rails can damage its finish or ruin your string.
It is necessary to regularly tune-up your crossbow to ensure that it always performs in its tip-top condition. One of the essential crossbow parts that you should maintain is the rail, which is the part that the string follows when you launch the bolt. Regularly lubricating the rail helps maximize or even extend the life of your bowstring.
Manufacturers often differ on the kind of lube that you can use for your crossbow and how often you should apply the lube. It is best to consult your manufacturer or local crossbow shop to know more about rail lubrication to avoid accidentally damaging your rail in the long run.
On the other hand, when you lubricate your rail incorrectly, it can negatively affect your target.
For instance, too much lubrication can separate your string serving or saturate the center serving. It can also affect your accuracy and the smoothness of your bolt's flight when you release it from your crossbow.
There are many kinds of rail lubricants in the market, but it may be best to avoid petroleum-based lube. Other bowhunters or crossbow enthusiasts may say that there is little to no harm in using Chapstick to lubricate your rail, but it's better safe than sorry.
Aside from damaging the finish of your rails, Chapsticks can also be challenging to remove because they are sticky. Moreover, petroleum-based products also cause modern strings, especially those made from synthetic materials, to break down quickly.
Do I need to lube my crossbow rail?
Rail lubrication is one of the tune-up processes you should regularly perform on your crossbow. When you lubricate your rail, you help reduce the friction that the string causes when you pull and shoot it. As a result, you can extend or prolong the lifespan of your rails and your bowstrings.
When your rails are well-lubricated at the right amount and frequency, your crossbow will perform at its best. A well-lubricated crossbow maintains a high velocity and target accuracy when shooting your bolts. How does the lube help with accuracy?
The lube reduces the friction between the string and the rail. When there is less friction between these parts, your bolt will travel with high velocity when you shoot it. Hence, if your crossbow rail is not lubricated well, more friction will occur between the crossbow rail and the bowstring, causing decreased velocity.
Low velocity causes your aim accuracy to be less accurate. The friction also causes the string to vibrate more, causing an interference with your arrow alignment. Hence, an inaccurate arrow alignment causes your aim accuracy to be less accurate.
Make sure to lubricate your crossbow rails regularly so that your accuracy is always on point and you can avoid any damage to your crossbow. Read on to know what lubricant you can use for your crossbow.
What can you use to lubricate your crossbow rail?
It is best to use any lubricant that your manufacturer recommends. The ingredients in your lube should match the materials of your crossbow. When you use other substitutes available in the market, you can risk damaging your weapon in the long run.
Many lubricant substitutes, such as WD-40, mineral oil, or Chapstick, are available. Some bowhunters and enthusiasts may even swear by some of these products. However, following your crossbow manufacturers' lubrication instructions and specifications is best.
Suppose you use lubes that have ingredients that negatively react to the materials of your crossbow. In that case, your weapon can rust or have other damages. Manufacturers know their products more than anyone else, so they understand what lubricant to use and how often you should lubricate your rails.
When you are out hunting, you should consider the smell of the lubricant that you're using. For example, deer have a heightened sense of smell, and the scent of a petroleum-based lube or WD-40 can scare them away. They will go running to safety before you can even shoot your weapon.
Furthermore, if you add WD-40 to your rail, it may seep through your string. As a result, your bowstring will break down sooner than expected. This possible reaction can happen because the ingredients of WD-40 are suitable only for any material made of metal.
When you use a suitable lubricant for your crossbow, you can assure that your crossbows are well-maintained and it will not fall apart quickly in the long run.
Can you use Vaseline for rail lube on a crossbow?
It is not advisable to use a Vaseline type of rail lube for a crossbow. It is because it can gum up your trigger and can cause damage to your crossbow, leading to more severe problems.
Vaseline types of lubricants can sauce two significant drawbacks to your crossbow. First, its ingredients can cause catastrophic failure as they are meant for metal and can break down your crossbow string. Most archers do not recommend using Vaseline as a rail lube.
Second, its smell may cause a disturbance and can hurt your chances in the woods. It can make a big difference, especially when trying to get within a narrow range of a whitetail. The scent may not matter when you use a long-range weapon, but it may cause disadvantages later on.
How often should you lube the rail on a crossbow?
Your rail should always appear glossy, so you should lubricate it regularly. To know how often you should lubricate your rail, check with your manufacturer or the archery store where you bought your crossbow.
Some manufacturers may require you to apply lube to your crossbow rail at least once a year. However, suppose you are actively using your crossbow regularly, like hunting. In that case, you may need to apply the lube after every specific number of shots.
For instance, some crossbows rails need lubrication with light oil for every 75 to 100 shots, while high-performance oil for every 150-200 shots.
One way to determine if your rail needs to be lubricated is to inspect it. If it looks dry, it may be a good idea to lubricate it. To be sure, you can also examine it through touch. Before shooting, run your finger on the rail. If you feel any lubricant on it, then you may skip the lubrication at the time.
However, if you feel like there's no more lube in the rail, lubricate it by adding a small drop to the sides of the crossbow rail and rubbing it around.
Avoid overlubricating it because it can saturate the center serving. Doing so can also clog up the trigger mechanism and other mechanical issues that can damage your weapon.
Do you need to wax your strings when you lubricate your rails?
Waxing your strings is just as crucial as lubricating your rails. These two parts work together, and they are some of the most used parts of a crossbow, so they need regular maintenance to avoid wear and tear.
Crossbow strings have several fibers that can dry out when used often. When your bowstrings dry out, the fuzz creates extra friction that can lead to a reduced velocity of your arrows. To mitigate the drying of your bowstring and avoid damaging it further, you should wax it as often as needed.
When your strings are waxed regularly, you can prolong the lifespan of your bowstring and crossbow. Your bolts will also travel with maximum velocity when you shoot, and you can also preserve the accuracy of your shots.
You can wax your strings every two weeks or every 50 shots, whichever comes first. If you lost track of time or your number of shots, you could also wax it whenever you feel like the string is starting to look dry. You can also sync the waxing schedule of your bowstring with the lubrication schedule of your rails.
Moreover, suppose you want to be more cautious. In that case, it may still be best to ask the manufacturer or your local archery shop how often you should wax your string.
To apply string wax, take a small amount of wax and rub it into your string until it looks wet. The heat your fingers emit from touching the bowstrings causes the wax to melt into its middle fibers. Doing so can protect the exterior of the strings and even the inner fibers that are hard to reach.
Are rail lube and string wax the same?
Rail lube and string wax are not the same. Manufacturers created both lubricants for specific materials only, and using them on the wrong part of the bow can cause damage to your weapon. You should not use rail lube on the string, and you should not use string wax on your rails.
It would help if you used only string wax on your bowstrings. Its formula is specific to protect the fibers of the strings from mold, mildew, wear and tear, and premature aging.
On the other hand, rail lubes have specific formulas for crossbow rails. It protects your rails from wear and tear. It also reduces the friction between the bowstring and the crossbow rail.
In a way, rail lubes can protect the strings by reducing friction, but that does not mean you can use the lube directly on the bowstring. Doing so can weaken your bowstring and cause your serving to separate prematurely.
To ensure that your string and your rails perform in their best condition every time you use your crossbow, use the rail lubricant and string wax based on their intended use.
Can you use rail lube on crossbow strings?
The formulation of rail lubes is specifically for crossbow rails. Using it on the strings can cause more damage than good. Doing so can cause damage to your bowstring, such as weakening it and causing premature serving separation.
Using rail lube on your strings may work as a remedy now, but it is still not ideal and can even cause damage to your bowstrings in the long run. Some people may argue that they are lubricants anyway, so what gives? Remember that just because other people are doing something doesn't mean you should follow suit.
Even if rail lube can protect your string by creating less friction on the rail, that doesn't make it an excellent excuse to apply it directly to your bowstring. The lube can weaken your string and cause your serving to separate prematurely, mainly if you use the oil-based one.
Aside from the possible damages mentioned above, if the rail lube enters your trigger box, it can gum it up. To ensure that your bowstrings last longer and stay protected while you shoot or hunt, use only string wax regularly to preserve your string.
It is important to remember and take note that one of the best ways to extend the life of your crossbow is to maintain it properly. If you want to spend less on repairs or if you do not want to spend too much on buying a new one, make sure to lubricate the flight rail and wax the string. These are simple practices but can significantly affect the performance and longevity of your crossbow.