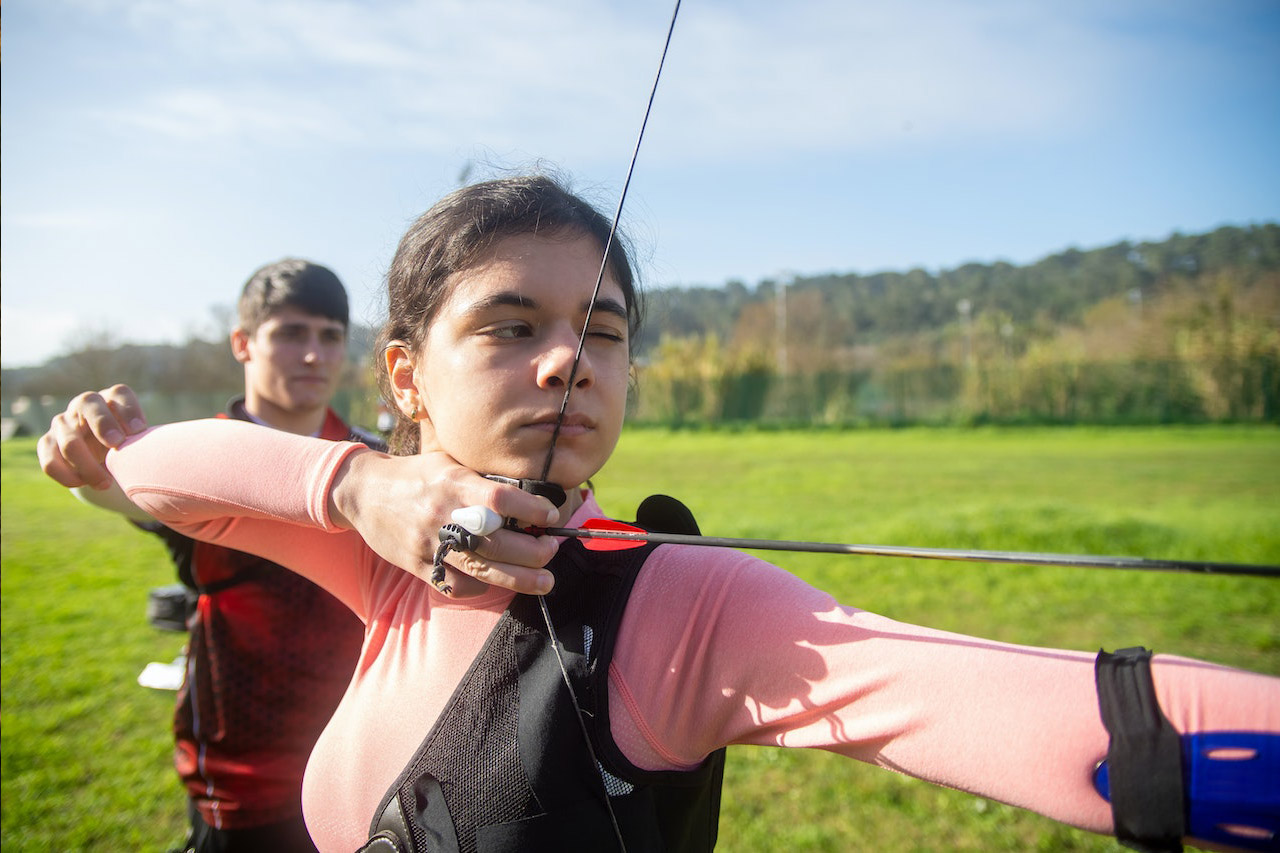 If you are new to archery, you may have heard of a "whisker biscuit" and wondered what it is.
A whisker biscuit is an arrow rest that helps hold your arrow in place as you aim and shoot. It is a popular choice among archers because of its simplicity, durability, and reliability.
There are many different types of arrow rest available for archers to choose from, but the whisker biscuit stands out for its unique design.
Instead of using prongs or brushes to hold onto the arrow, the whisker biscuit uses synthetic bristles arranged in a circular pattern. It creates a snug fit for your archery arrow, preventing it from slipping or falling off the rest during your shot.
Let us explore how a whisker biscuit works, its benefits compared to other types of rests, and how to choose and maintain one for optimal performance on the range or in competition.
Understanding Arrow Rests in Archery
You'll love how easy it is to understand arrow rests in archery with the whisker biscuit! An arrow rest is a device that supports and guides it as it leaves the bow.
It is a crucial component of any archery setup. Arrow rests come in different shapes, sizes, and materials, each with advantages and disadvantages.
The whisker biscuit is an arrow rest that has gained popularity among archers due to its simplicity and reliability. It consists of bristles arranged in a circular pattern surrounding the arrow shaft, holding it securely until release.
The bristles compress upon contact with the arrow, creating minimal friction and reducing any interference or fletching contact during flight.
The design ensures consistent arrow positioning for every shot, improving accuracy and precision. Additionally, its durability makes it ideal for hunting situations where rough terrain can cause damage to other types of rests.
Types of Arrow Rests Available
Don't settle for just any arrow rest- there are various types available that can greatly impact your accuracy and success in hitting the target.
The most common type of arrow rest is the basic flipper-style rest, which uses a spring-loaded arm to hold the arrow in place while allowing it to slide off easily during release. This type of rest is popular among beginner archers due to its simplicity and affordability.
Another type of arrow rest is the drop-away rest, which provides even more accuracy than the flipper style by completely dropping away from the arrow upon release.
It allows minimal contact between the arrow and bow, reducing interference and improving overall speed and accuracy. However, drop-away rests can be more expensive and require regular maintenance to ensure proper function.
An arrow rest depends on your preference, shooting style, and budget.
How a Whisker Biscuit Works
Understanding how a whisker biscuit works can give archers valuable knowledge on improving accuracy. This type of arrow rest has bristles or whiskers arranged in a circular pattern, forming a "biscuit" shape.
Here's how it functions:
The arrow is in the center of the biscuit, where the bristles grip it.
Pulling back the bowstring, the bristles flex and compress around it, holding it firmly in place.
It flies straight ahead without wobbling or deviation from its trajectory when released.
This mechanism eliminates contact between the arrow shaft and other bow parts, reducing interference and allowing for a smoother release.
Additionally, since each arrow sits snugly in its slot, there is no risk of fletching damage caused by contact with other arrows or surfaces.
Understanding how a whisker biscuit works can help archers make informed decisions when choosing an arrow rest and fine-tune their technique for more accurate shots.
Benefits of Using a Whisker Biscuit
A whisker biscuit arrow rest creates a seamless and smooth shooting experience, allowing arrows to fly accurately toward their target. The benefits of using a whisker biscuit are numerous.
Firstly, it offers full containment of the arrow, which means that the whiskers hold it securely in place, preventing it from falling off or bouncing around during transportation or aiming.
Secondly, the whisker biscuit also eliminates the need for fletching on your arrows. The whiskers provide enough support and guidance to fly straight without needing additional stabilizing fins.
It makes it easier to maintain your arrows as you don't have to worry about replacing damaged fletchings. Overall, using a whisker biscuit provides a more reliable and consistent shooting experience that can greatly improve accuracy and precision in archery.
Choosing the Right Whisker Biscuit for Your Needs
Discovering which whisker biscuit is right for you can be an exciting and fulfilling experience, as it can greatly enhance your archery skills. There are a few things to consider when choosing the right whisker biscuit for your needs:
Size: Make sure the whisker biscuit's size matches your arrow shaft's diameter.
Material: The material can affect durability and noise level, so choose one that fits your preferences.
Compatibility: Some whisker biscuits may not work with certain arrows or bows, so double-check compatibility before purchasing.
Price: While price shouldn't be the only factor in choosing a whisker biscuit, it's important to find one that fits your budget.
By considering these factors and researching different brands and models, you'll be able to find a whisker biscuit that works best for you. Remember that investing in a quality whisker biscuit can greatly improve your accuracy and consistency in archery.
Installation and Maintenance Tips
Maintaining and installing your chosen whisker biscuit is crucial for optimal performance, so let's dive into some tips to keep it in top shape. When installing your whisker biscuit, ensure it is properly aligned with the arrow rest on your bow.
The easiest way to do this is to use a laser alignment tool or eyeball it by looking down the shaft of your arrow.
Once you have installed your whisker biscuit, regularly check and adjust its position. Over time, the fibers in the biscuit may wear down and cause arrows to not sit properly on the rest.
To prevent this, you should periodically clean the fibers with a soft brush or cloth and apply a small amount of lubricant to keep them from fraying or breaking.
Following these simple installation and maintenance tips, you can ensure your whisker biscuit performs at its best whenever you aim.
Common Mistakes to Avoid When Using a Whisker Biscuit
Now that you have successfully installed and maintained your whisker biscuit, it's time to use it for your archery needs. However, there are a few common mistakes that people make when using a whisker biscuit that you should avoid.
One of the most common mistakes is not properly aligning the arrow with the rest. It can cause inconsistencies in accuracy and may even lead to it falling off the rest during shooting.
Make sure to take your time in aligning the arrow with the whiskers before each shot. Another mistake to avoid is gripping the bow too tightly.
It can cause unnecessary movement and vibration, which will also affect accuracy. Instead, relax your grip and let the bow do its job.
By avoiding these common mistakes and following proper techniques, you can ensure your whisker biscuit performs at its best. Always practice safe archery and never shoot without appropriate training or supervision. Happy shooting!
Frequently Asked Questions
What is the difference between a Whisker Biscuit and other arrow rests?
Arrow rests come in many types, but a whisker biscuit is unique. It holds arrows by gripping them with bristly fibers, unlike other rests that use brushes or adjustable arms. This design reduces arrow movement and increases accuracy.
Can a Whisker Biscuit be used for both hunting and target shooting?
You can use a whisker biscuit arrow rest for hunting and target shooting. It securely holds the arrow in place and reduces noise and fletching damage. However, it may affect accuracy at longer distances.
Is it necessary to adjust the Whisker Biscuit for different types of arrows?
To ensure optimal performance, adjusting the Whisker Biscuit for different types of arrows is recommended. It involves changing the height and position of the bristles to match the diameter and weight of each for consistent accuracy.
What is the maximum weight that a Whisker Biscuit can hold?
The maximum weight that a whisker biscuit can hold depends on the specific model and design. However, most whisker biscuits can keep arrows with a weight range between 25-70 pounds.
How does a Whisker Biscuit affect arrow speed and accuracy?
A whisker biscuit can affect arrow speed and accuracy by creating friction against the shaft. The thicker the bristles, the more conflict is created, resulting in slower arrow speed but potentially better accuracy due to reduced movement.