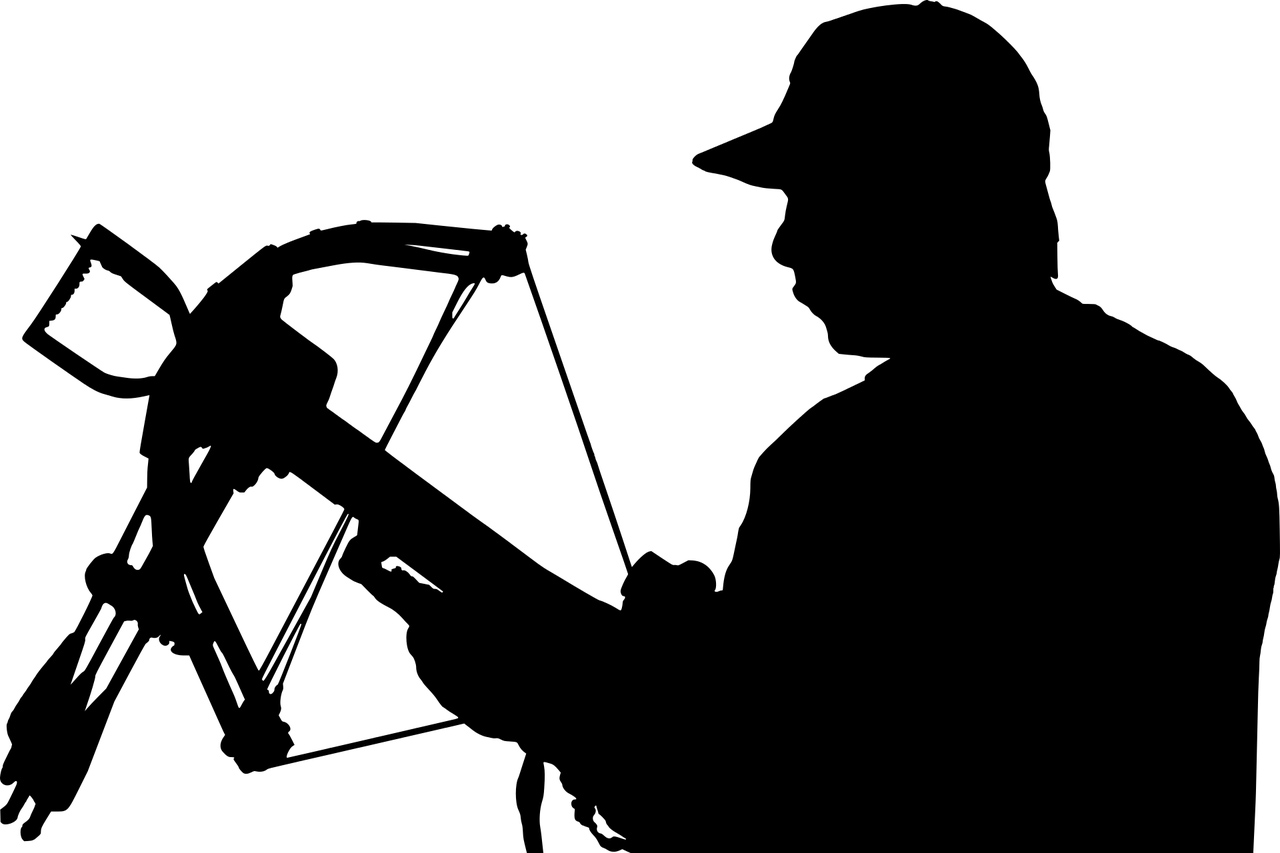 Crossbows can be as loud as a window air conditioning unit or heavy traffic. Typically, a crossbow produces between 80 and 90 decibels of sound. Moreover, crossbows are roughly two times louder than bows which are only around 43 decibels.
Generally known as loud, you may be curious how loud crossbows are in general. The crossbow's loudness is among its notorious disadvantages, especially when hunting.
Because in hunting, the louder you are, the higher the possibility your target can act on time. Hunting is all about timing and tactics; even a few seconds can cost you a great deal of chance to hit your target.
Before buying a crossbow, you must know how loud it can be. A crossbow, typically, produces between 80 and 90 decibels of sound.
To understand better, you can compare a crossbow's loudness to a window air conditioning unit or heavy traffic sound level. Therefore, it isn't too loud to the point that it will hurt your ears, but its loudness is good enough for your target to run for its life before the arrow can hit.
Not all crossbows have the same noise level. Keep in mind that each brand produces differing noise levels. However, when compared to bows, crossbows are roughly two times noisier.
Most bows produce around 43 decibels of sound, making crossbows considered to be louder than all their counterparts. Since crossbows use more energy when releasing the arrow, it causes more noise. Additionally, the heavier they are, results in more noise when discharged.
However, you will be happy to know that most crossbow manufacturers continue to develop quieter crossbows decreasing an archer's worry about noise.
Thus, you must do intensive research to select which crossbow works best for you since not all crossbows have the same loudness.
How to choose a quiet crossbow?
Crossbows are loud but if you want to choose quieter ones, look for high-priced, smaller, or heavier crossbows. Furthermore, if arrow speed noise matters to you, it is best to choose slower ones to maximize quietness.
Yes, you can quieten a crossbow; indeed, there are many ways to do so. However, if you can choose a quiet crossbow according to your preference, you won't have to go through the process of finding ways to reduce its noise.
Instead of mistakenly buying loud crossbows, you can opt to do your research to avoid wasting money. Generally, all crossbows are loud, but some models are quieter than others.
Moreover, you must look for qualities to ensure they cater precisely to your needs.
If you are yet to decide which crossbow to buy, this is your chance to choose a quiet crossbow thoroughly by considering these characteristics:
High-priced crossbow

Remember that all crossbows are not similar, and prices are no exception. There are cheap, mid-range, and costly ones. Cheap crossbows are not affordable for nothing, which rules apply the same to costly ones.

Cheap crossbows lack features, so they are most likely louder. If you choose a cheap crossbow, it will erode and downgrade faster than expensive ones. Moreover, the noise sometimes occurs due to wear and tear on the crossbow, which happens soon enough with cheap crossbows.

Like any other material, a cheap crossbow means a high chance it will lose its qualities early, which leads to its malfunction and reflects greatly on your shooting ability. Remember, you can't expect cheap materials to last long, and investing in better ones may be wiser.

On the other hand, if you choose higher-priced crossbows, it guarantees to keep you safer throughout the ordeal, last longer, and let you hunt better. Unlike cheap crossbows, it ensures high quality and produces less sound.

With high-priced crossbows, you are not paying extra bucks and emptying your wallet for nothing. Additionally, they will not wear out soon enough; when they do, it will take a long while to hear them make louder noise.

Purchasing crossbows from well-known and trusted crossbow manufacturers can cost you a lot of money, but it's quieter and will be worthwhile in the long run.

Smaller crossbow

Crossbows come in different sizes. Some are huge, while some are available in smaller sizes. If you want to hunt with ease without worrying if your crossbow got caught up in a tree branch emitting noise, it would be best to choose more miniature crossbows to accompany you.

Smaller crossbows are the best for crossbow hunters who prefer to trek miles back into the woods and proactively hunt the animal with ease.

Selecting smaller crossbows also offers fewer chances of getting caught up in trees and plants in the woods, which may result in loud noise startling nearby targets.

Heavier crossbow

Weight is also a factor in choosing a quiet crossbow. If you want a more silent crossbow, it is best to go heavy, so you must select heavier crossbows.

You may be wondering why a heavier crossbow would be quieter. The reason behind this is that due to its heavier weight, it tends to transfer less vibration resulting in less noise.

Heavier crossbows are a hassle to carry, yet it pays off later, especially when you need less noise to help you hit the target.

Besides finding a high-priced and heavy crossbow, you can also consider its arrow speed. However, crossbow arrow speed is optional for some because some don't mind its noise because of its beneficial factor.

Crossbow arrow speeds, in general, range between 265 to 400 feet per second (fps). Please note that the faster the arrow speed, the farther it can shoot. However, a fast arrow speed makes more noise.

If you want less noise, choosing a slower arrow speed is better. On the contrary, if you don't mind the possible noise it emits, selecting a faster arrow speed will give the target or animal less time to react, so its noise won't matter much compared to other parts.

Therefore, in choosing a quiet crossbow, you must select the one with all or some of the following characteristics above to avoid further costs like buying silencers, dampeners, or wrenchers to reduce noise.
Which crossbow is the quietest?
Three crossbow models are the quietest that you can choose, such as the Barnett Whitetail Hunter STR Mossy Oak Bottomland, Excalibur TwinStrike, and Mission Sub 1 Crossbow Black Bow.
If you don't have an existing crossbow yet or have decided to buy a new and quieter one, you may want to look at various options, which we will narrow down here for you.
Nowadays, quieter crossbows exist since the demand calls for them and, at the same time, are made possible by the rapid technological advancements even in archery.
Rather than picking one crossbow model, below are three of the quietest crossbow available on the market:
Barnett Whitetail Hunter STR

Developed by the most trusted bow manufacturer brand name since 1962, Barnett Archery presents its well-known quietest crossbow, the Whitetail Hunter STR.

It has a mossy oak bottomland that perfectly blends with the environment and weighs 6.6 pounds. It has been on the market since April 30, 2019, and earned a 4.7 out of 5 stars review on Amazon.

Barnett Whitetail Hunter STR's TriggerTech Frictionless Release Technology ensures light and smooth trigger release. It outperforms the competition in terms of accuracy and shoots 375 feet per second.

Its performance also sets it apart from the competition since it boasts a Step-Through Riser (STR) technology, resulting in an easily controlled profile that hunters of all sizes and skill levels can handle.

However, even though the Barnett Whitetail Hunter STR isn't the quietest model among the three, it fires the crossbow bolt so fast that the deer won't be able to react.

Using this crossbow model, you should still be able to strike your target in most circumstances.

Other than precision and efficiency, it provides safety features like Anti-Dry Fire Trigger System, Soft Lok Floating Bristle Arrow Retainer, Finger Safety reminders, and TriggerTech Frictionless Release Technology.

Excalibur TwinStrike E74383

The Excalibur TwinStrike E74383 is EXCALIBUR CROSSBOW's quietest one, which has been available on the market since December 2020. It has a Timber Strata color made with blended material weighing 6.71 kilograms. It has a 4 out of 5 stars rate on Amazon.

You won't hear as much noise from this one since it has two separate frictionless triggers weighing 4lb each, boasting double the accuracy. Also, it has a skeletonized look resulting in weight reduction yet not compromising on the brand's signature high quality and durability.

The R.E.D.S. suppressors on this crossbow reduce recoil noise on the string, simultaneously decreasing shock and vibration. Furthermore, its DualFire Technology makes it possible to fire two bolts at any distance.

Excalibur Crossbow's current most premium quiver in the market, the new Rebolt Quiver, is present in the Excalibur TwinStrike E74383 together with the infamous Silent Crack.

Regarding safety inclusions, it has a CeaseFire Technology that ensures the crossbow won't fire unless loaded.

Mission Sub 1 Crossbow Black Bow

The last among the three is the Mission Sub 1 Crossbow Black Bow developed by Mission, another famous crossbow manufacturer. Its seven-pound, color black crossbow model has been available on the market since March 28, 2018, and on Amazon got a perfect 5 out of 5 stars review.

Designed with the intention of accuracy, quietness, and ease of use, Mission Sub 1 Crossbow Black Bow makes you want to buy it immediately. Also, the crossbow model features an innovative trigger system where you can safely de-cock it with only a button push.

Mission Sub 1 Crossbow Black Bow has a speed of 350 feet per second and weighs 7.5 pounds. It has a power stroke of 13.75 inches, a draw weight of 200 pounds, and a trigger pull of 3.4 pounds.

It features a compact frame composed of high-quality materials that decrease the noise.

Another quiet crossbow you can check is the CamX A4 Crossbow, manufactured by Outdoor Sports. It gained popularity because of its quietness with advanced noise suppression. Unluckily, the company closed in 2020 due to the pandemic.

If you are interested in this one, you may be able to find this sold by other fellow archers as a second-hand item since it has been out of stock on several markets.

The three crossbows above are the quietest models you can find based on the available ones in the market. All three are great ones to own, depending on which one suits your needs the best.

The crossbow's loudness is one of the top significant concerns of archers, and they hope for a way to make it quieter.

Even so, rather than purchasing a louder crossbow and silencers or wrenches later, identifying and choosing which ones qualify as quieter crossbows are preferable.

Because of today's rapid technological discoveries and efforts, quieter crossbows are becoming more popular. However, it always comes with a higher price yet guarantees a better experience and long-lasting quality.