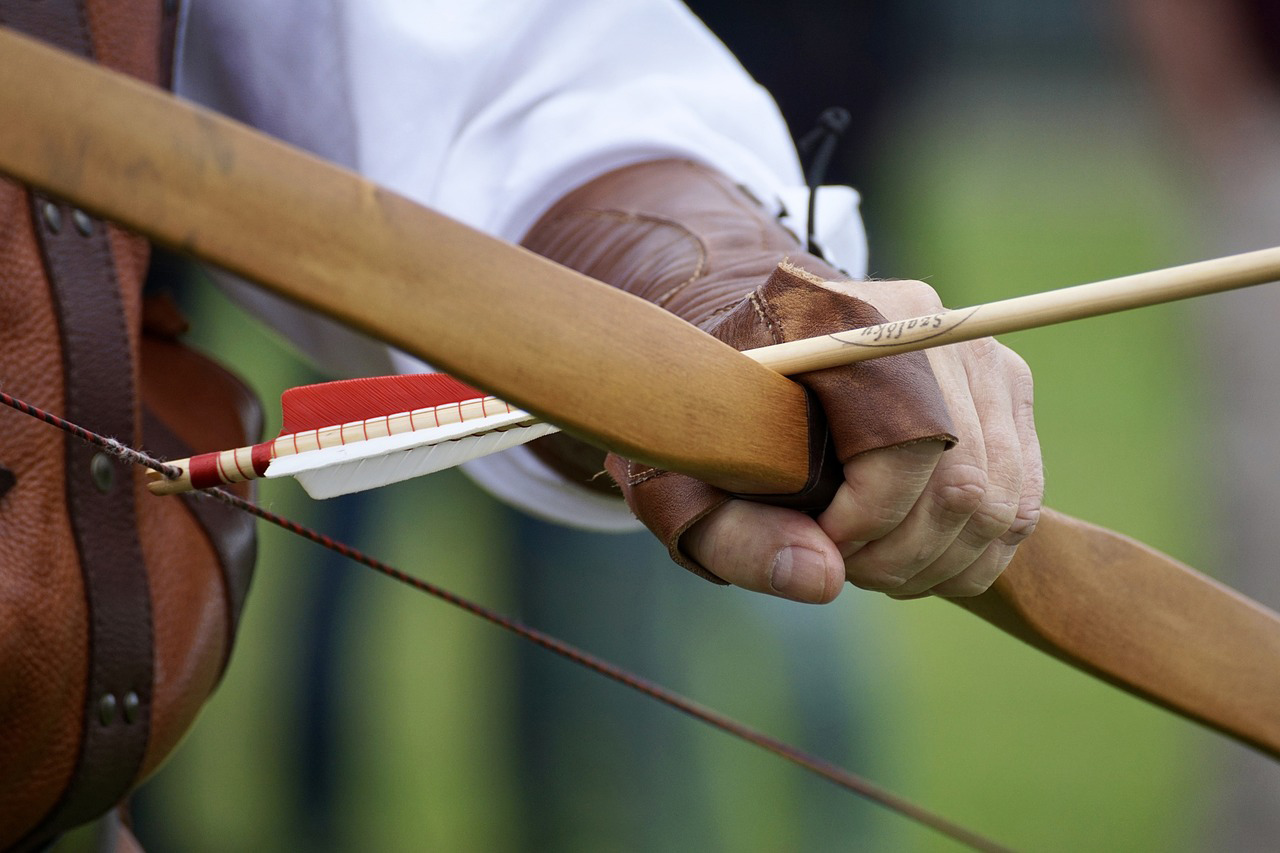 Depending on its material composition, you can generally leave a recurve bow strung for a long time. For wooden recurve bows, it is best to keep them strung for only up to a week. Meanwhile, you can leave synthetic recurve bows unstrung for a month.
The duration of time for which you can leave a bow strung varies between bow types. Hence, their differences urge archers to research how long a specific bow type should be left strung.
You may be wondering how long you can leave your recurve bow strung without facing any possible damages. As a general rule, you may be surprised that you can leave recurve bows strung for an unlimited time. However, this doesn't necessarily mean that you should.
Remember that it is not a good idea to leave a bow strung for a long time, wherein crossbows are an exception. In recurve bows, there is a certain amount of time that is ideal on how long you can leave it strung, mainly depending on its material composition, explained below:
Wooden recurve bows

The oldest material composition used for bows is wood. Before synthetic recurve bows appeared, wooden recurve bows once dominated the archery scene. Thus, most old recurve bows are wooden ones that are sensitive and more fragile to use than other materials.

Compared to synthetic recurve bows, wooden recurve bows get damaged faster. They also cannot endure environmental conditions such as heat, rain, water, etc., for a long time. Thus, leading to faster deterioration making it unusable.

Considering these factors, it will only worsen when you leave its string strung for an extended period. For wooden recurve bows, it is better not to leave them strung for more than a week, or it will shorten their life span quickly.

The shorter you leave a wooden recurve bow strung, the more you are helping it maintain its structural integrity. It will also be under constant tension if strung for a long time, resulting in decreased durability and power.

Aside from this, it would help if you also store a wooden recurve bow properly so it won't start to warp.

Synthetic recurve bows

The latest and most durable recurve bow material is the synthetic recurve bows. Newer recurve bows are made chiefly of durable materials such as synthetic and carbon foam. Hence, you can expect them to last longer than wooden recurve bows.

You can leave synthetic recurve bows for an unlimited period. Nonetheless, this doesn't mean leaving them strung for months or even years without facing damages is a good idea.

For synthetic recurve bows, it is best to keep them strung for a month at maximum. Even though they can endure different conditions, you still have to protect them by storing them properly and not keeping them strung for more than a month.

Furthermore, most archers recommend using a bow bag where you can keep your bows fresh for off-season storage.

Besides keeping in mind how long you should have your recurve bow strung, it is wise to avoid unstringing it too frequently.

It means that you must avoid unstringing your recurve bow excessively. Yes, it is beneficial but overdoing it won't help preserve your recurve bow either.

Often stringing and unstringing your bow can cause damage that is not worth the slight weight drop you may enjoy during the bow's lifetime.

Therefore, excessive stringing and unstringing of your recurve bow won't make it better, nor will it live long.
Should you unstring a recurve bow when not in use?
The best thing to do is unstring your recurve bow when you plan not to use it for the next few days or months. It is to release it from under constant tension, which can lead to damage and injuries.
You may wonder if you should strictly follow the period above. Every archer doesn't have the same window of time on how frequently they use their recurve bow.
Others use it for hours daily, whereas some use it less frequently. Even so, if you plan not to use your recurve bow for the next few days or months, it is best to unstring it and store it properly.
Strings of recurve bows, especially the synthetic ones, are durable and less susceptible to stress and can stay strung longer than other materials. However, it is advisable to unstring it to protect yourself from any possible injuries, dry fire, or damages to your recurve bow.
Like how you constantly tense your muscles and never relax, you can expect that body pain follows because the body needs to relax.
Imagine your muscles as the recurve bow string; if it goes through a lot of tension, it can wear out quickly and may lead to additional risks. And, you don't want that.
To be safe, let your recurve bow strings relax when not used for days or months.
Besides unstringing your recurve bow when not in use, here are the other events where it also calls for unstringing:
During travel

Unstring your recurve bow before traveling with it is the best option.

Aside from it will take up less space, but doing so also avoids the accumulation of kinetic energy in the limbs in case something happens to the string during the duration of travel.

It can lead to unforeseen damages and harm that can cost you time and money.

During maintenance and cleaning

Another one is during maintenance and cleaning of your recurve bow. Unstring makes it easier and quicker for you to clean every nook and cranny of your recurve bow and a safer habit you can get used to over time.

However, if you only have to wax the string, there is no need to unstring the recurve bow since keeping it strung while waxing is much easier.
How to unstring a recurve bow?
You can unstring a recurve bow using the aid of the bow stringer or do the step-through method. Both methods are great, but using a bow stringer will help you finish unstringing your recurve bow quickly and hassle-free.
As a recurve bow owner, you must know how to string and unstring your recurve bow. Especially when you plan to unstring it since you won't be using it in the next few days, you must remember the method to follow and safety precautions.
When you unstring your recurve bow, you must not let your guard down and remember that it is under a lot of pressure. With this in mind, make sure to follow the following proper procedures and avoid shortcuts.
Once you fail to do it correctly, you risk injuries to yourself and the people near you when the recurve bow string comes flying off at high speed. Thus, below are the following methods you can choose to try in unstringing your recurve bow:
Using a bow stringer
The best option to follow when unstringing your recurve bow is using the aid of a bow stringer. Surprisingly affordable, a bow stringer is an essential toolkit for archers in the form of a corded rope with two pockets on each end.
Using a bow stringer gives you the luxury of a quick and hassle-free unstringing process, reducing the possibility of your recurve bow getting damaged.
Before following the procedures explained below, you must know that not all bow stringers have similar instructions. It is best always to check and follow the instructions provided by the retailer.
Remember to choose an excellent bow stringer and avoid cheaper ones as much as possible. You don't want to risk your safety when dealing with a string under tension.
One of the best bow stringers that many archers recommend is the Selway Limbsaver stringer which is of high quality at a reasonable price, earning 4.7 out of 5 stars customer reviews on Amazon.
Below is the procedure on how to unstring your recurve bow using a bow stringer:
Upon opening, you can notice that the bow stringer has two pockets. Place each of them onto the recurve bow's limbs.

Depending on the bow stringer model you bought, you can find that one pocket is more shallow than the other. Thus, the deeper pocket should go onto the lower limb.
Next is to hold the recurve bow horizontally, with the string pointed downward. As you lower the bow, stand on it until the bow stringer's cord is on the ground.

Doing so will allow the bow stringer's cord to take the slack out of the recurve bow so you can remove its string which is as simple as sliding it from the nocks.
You can slowly release the pressure on the bow stringer once the string is out.
After ensuring the string is entirely out of the recurve bow, it is now easy for you to remove the bow stringer from the limbs.
You have now successfully unstrung the recurve bow!
Step-through method
The step-through method has been in existence before the invention of the bow stringer. If you don't plan to spend your money on a bow stringer and you are confident to unstring your recurve bow manually, you can follow the step-by-step process below:
Ask someone to record you in case anything goes wrong.
Secure the recurve bow's upper limb in your left hand.
Next, step your left foot through the bow and hook it with your right leg. Brace the lower limb against your right shin, ensuring the bow runs along the back of your left leg.
Check that the string must be facing forward and the bow is facing the back.
Then, pull the upper limb against the right leg while holding the bow.
Bend the around your bow by using your legs as leverage.
While bending the bow, pull the string off, then release it slowly.
Avoid twisting the recurve bow during this process to prevent warping and harming the limb.
Once done, you have now safely unstrung your recurve bow!
The step-through method is not as safe as using the bow stringer. However, it works and can still get the job done effectively. It is advisable to practice it a couple of times at home before deciding to do it at the range to save yourself from embarrassment in case of wrong execution.
Embarrassment is the least of your concern when choosing to do this method. Always make sure to do the step-through method properly so you won't end up causing damage to yourself, others, and your bow.
Therefore, among the two methods, it is advisable to proceed with using the bow stringer to unstring your bow. However, if you are confident enough to pull the step-through method, it is also a good choice, especially when expenditures are a factor.
Recurve bows nowadays don't require you to unstring them more frequently than before. When determining how long you can keep it strung, considering the material composition, it is always best not to leave it strung longer than it should.
Additionally, when you don't plan to use it for days or more, make sure to unstring it before putting it in storage, traveling, or even during maintenance and cleaning. Remember, when it comes to unstringing your recurve, choose the method you are most comfortable executing.