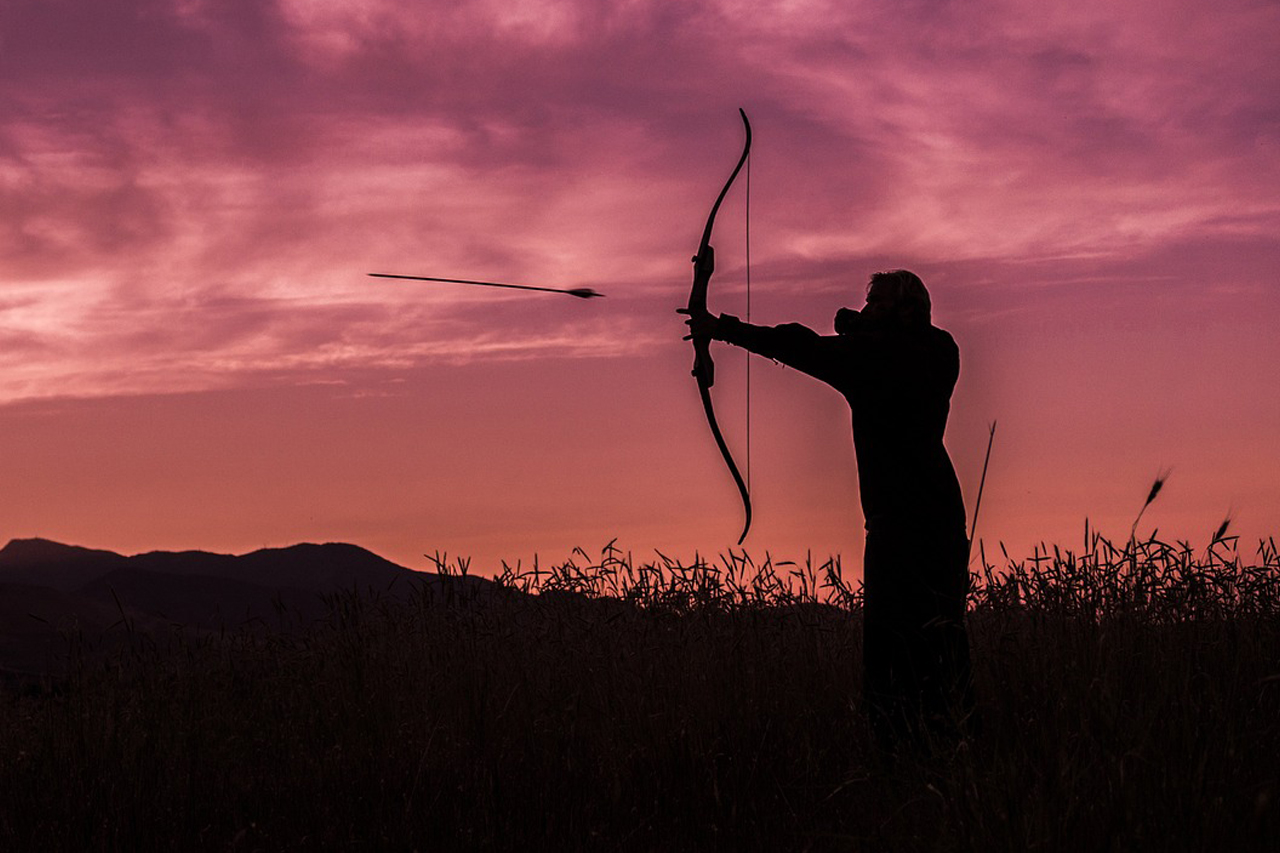 A 50 lbs recurve bow can kill deer and large game hunting season animals such as bears, elk, and moose. Despite the capabilities that a 50 lb recurve bow can offer, you still need to practice shooting accurately and know how to place an ethical kill on the animal.
Recurve bows are powerful enough to use for hunting and target shooting. It can penetrate the target smoothly if used correctly and with accuracy. However, not all recurve bows have equal capabilities and power to deliver a deadly impact on all wild animals open to hunting.
For instance, a 35 lb recurve bow can kill a rabbit, but it is not powerful enough to kill an elk. Contrarily, if you are looking forward to joining the big game hunting season, you might consider using bows with a draw weight above 40 lb.
As a result, bow hunters are conscientious about identifying which draw weight is the best for them. The 50-pound recurve, however, can give you the help you need to kill the animal humanely if massive game hunting is your dream and to be safe from the ever-changing bow hunting regulations.
If you have noticed, most states impose a minimum of 30 to 40 lb draw weights on their bowhunting regulations. You can't find any state bowhunting regulation prohibiting using 50 lb bows for hunting animals.
Due to its power stroke, using a 50 lb recurve bow for hunting is quite a safe move. You can also use it for any hunting games and target shooting. In addition, using a 50 lb recurve bow can increase your chances of successfully killing deer, moose, elk, or bears.
Moreover, using high-poundage bows will never make you feel restrained and will keep up with its capabilities instead. Thus, shooting a 50 lb recurve bow is excellent if you think about it thoroughly, especially if you are into hunting.
Despite the advantages of using a 50 lb recurve bow, there is no guarantee that you will be entirely successful in killing your target. Please note that the success of your hunt is not solely dependent on the kind of weapon you have.
Although it is a factor, you will have trouble achieving your hunting goal if you don't have the necessary skills, knowledge, tactics, experiences, and physical and mental fitness.
For instance, if your current draw weight is less than 50 lb, you'll end up shaking too much even to land the shot or, worse, not being able to pull back the 50 lb recurve bow.
Remember that using a 50 lb recurve bow takes time to learn, and the chances of you holding it at full draw steadily for over 30 seconds can be challenging, especially for beginners.
Therefore, shooting a 50 lb recurve bow is useless if you lack enough preparedness. To enter the big game hunting season, increase your draw weight first.
What is the best 50 lb recurve bow?
SinorArt 56″ Recurve Bow and Samick Sage Takedown Recurve Bow are among the best 50 lb recurve bows. Both are excellent high-quality recurve bows for hunting yielding powerful shots and extreme accuracy.
A 50 lb recurve bow undeniably holds a lot of power. However, choosing the right 50 lb recurve bow can be quite challenging since there are a lot of choices in the market.
If you are unsure which one to buy and would love to know the best ones first to help you decide, you can check these two best 50 lb recurve bows below:
SinoArt 56″ Recurve Bow

SinoArt 56″ Recurve Bow is available in draw weights ranging from 30 lb to 50 lb. Released on January 2, 2017, it stays on top of its game because of its distinguished high degree of power and accuracy that many big game hunters look for in a recurve bow.

It's a sturdy recurve bow with a riser composed of aluminum alloy and magnesium. Although it may look cumbersome, SinoArt 56″ Recurve Bow only weighs 2.5 pounds, making it surprisingly lightweight compared to other recurve bows.

The SinoArt 56″ Recurve Bow's limbs feel smooth to the touch even when fully stretched. US glass fiber and Canadian maple wood make its limbs flexible even at a maximum draw of 30 inches.

Furthermore, it boasts a unique release mechanism and a user-friendly design enabling you to shoot quickly without much effort.

Because its limbs are interchangeable, you can transport and store them easily. SinoArt 56″ Recurve Bow earned a 4.5 out of 5 stars on Amazon and is perfect for hunting and target shooting.

Samick Sage Takedown Recurve Bow

Another popular and promising 50 lb recurve bow is Samick Sage Takedown Recurve Bow. It is available for left and right-handed archers, with customization options added to its appeal.

Samick Sage Takedown Recurve Bow's draw weight option ranges from 25 to 60 lb. You can also increase or decrease your draw weight as needed.

For example, for beginners, you can start with shooting at a draw weight of 25 lb. As you get more comfortable and strengthen your back muscles, you can change the limbs with a higher draw weight without buying a new model.

Another significant aspect of the Samick Sage Takedown Recurve Bow is that you don't have to buy the entire piece because the various limbs are available in the market.

Compared to SinoArt 56″ Recurve Bow, Samick Sage Takedown Recurve Bow is lighter. It only weighs around 1.8 lb which is exceptionally lightweight for a powerful recurve bow.

In addition, its fiberglass limbs produce compelling shots ideal for hunting large animals. Enumerated below are the features you can expect from purchasing a Samick Sage Takedown Recurve Bow:
Quiver
Brass Plunger
Sight
Bow fishing reel
Stabilizer
Furthermore, it earned a 4.7 rating on Amazon and sold at a reasonable price compared to other recurve bows. Samick Sage is a famous bow manufacturer brand with a proven track record of selling high-quality bows.
Selecting the perfect 50 lb recurve bow can be difficult, especially for a beginner. Don't hesitate to take your time and identify what you need most from your recurve bow to avoid unnecessary spending.
How to increase draw weight on a recurve bow?
You can increase your draw weight on a recurve bow by changing the limbs, exercising, and engaging in frequent target shooting. The best method for boosting recurve bow draw weight among the three is the latter.
Most likely, the only way to shoot a high-poundage bow is to find ways to increase your draw weight. For those who are using recurve bows to shoot, there are several methods you can try to help you raise your draw weight:
Changing the limbs of your recurve bow

The most straightforward and practical solution to increase your draw weight on a recurve bow is to change its limbs. Due to the rapid advancement in archery, you can now find recurve bows with interchangeable limbs in the market, mostly known as "takedown recurve bows."

If your recurve bow has interchangeable limbs, you can increase and lessen the draw weight anytime. People who wish to switch from one draw weight to another or share a bow can use this solution.

Below are a few of the following takedown recurve bows you can find on Amazon:
You can change the draw weight of a takedown recurve bow by unscrewing the limb bolts equal to the ones on the riser. Remember not to loosen the top limb bolts too much since they can stretch and cause stress on the bowstring.
Here are the ways to know how to determine the recurve bow limbs' exact length:
Unstring the recurve bow first
Count every linch bolt
Screw them after counting
Once you pull the recurve bow back, notice the mechanical advantage's movement
The mechanical advantage declines when you lower the recurve bow. Draw weight increases due to the stresses that build up in the limbs
Sadly, such an option is impossible for archers who use recurve bows that don't have interchangeable limbs because they will likely have to purchase a new bow instead.
Exercising
If you don't own a takedown recurve bow, you might consider doing this more uncomplicated and inexpensive option: exercising. Because drawing a bowstring is dependent on your back muscles, working out will help you be able to pull it without shaking too much.
However, it can take time to strengthen your muscles and will require consistent dedication to see the results. On the brighter side, this solution is perfect for those who go to the gym and can add lateral pulldowns to their routine to help significantly increase their draw weight.
For those who don't want to get a gym membership or have a hard time going to the gym, there is an exercise you can do at home:
Pull back the bowstring of your recurve bow, then hold it still for ten seconds.
Allow yourself a 20-second break before holding it again for another ten seconds.
The exercise above works out the muscles needed to pull back the string. For best results, do this after your target practice shooting sessions.
Here are a few tips you have to remember when doing this exercise:
Only gently pull the bowstring, then slowly put it back in position.
Never release the bowstring since this can lead to accidental dry fire.
You can also do push-ups and pull-ups a few days a week to help build your upper body strength. After the consistent workout, start adjusting your routine to accommodate the new draw weight depending on how many arrows you shoot per session:
15 to 20 arrows: try moving up to 10 pounds draw weight
80 arrows: go as high as two pounds
Over 100 arrows: jump to four pounds
Engage in frequent shooting
Although the two previous methods were excellent solutions, nothing beats engaging in frequent shooting practices. It is the most natural and most accessible solution that every archer can find because you'll build the correct muscles and increase your draw weight over time.
Frequent target shooting also increased accuracy and proved the most effective method. You can do this method by aiming your arrow at the target and trying to steady it for a minute before releasing it.
If there is apparent progress on your draw weight; the next step would be determining whether the draw weight is good for you, which you can know by doing this:
Hold and fully draw your recurve bow back for 30 seconds.
During the 30 seconds, observe how much you are shaking.
During the first 20 seconds, you would know you have the perfect draw weight if you could draw it back steadily with light shaking towards the end for about ten seconds.
Nevertheless, it is essential to note that it would still be best to increase your draw weight after mastering the basics of using a recurve bow. It is also ideal to start with shooting a 30 lb and then work your way up.
Always practice shooting accurately first and take it one step at a time. You won't put undue stress on your shoulder muscles while your body adapts to the new draw weight.
High-poundage bows like the 50 lb recurve bow is capable of killing large animals. But your hunting journey doesn't end there since there are still a lot of things you need to work on, including being able to draw your 50 lb recurve bow back fully without shaking.
The good news is there are methods you can do to help you increase your draw weight over time. Remember that shooting a high-poundage recurve bow doesn't happen overnight and needs consistency.