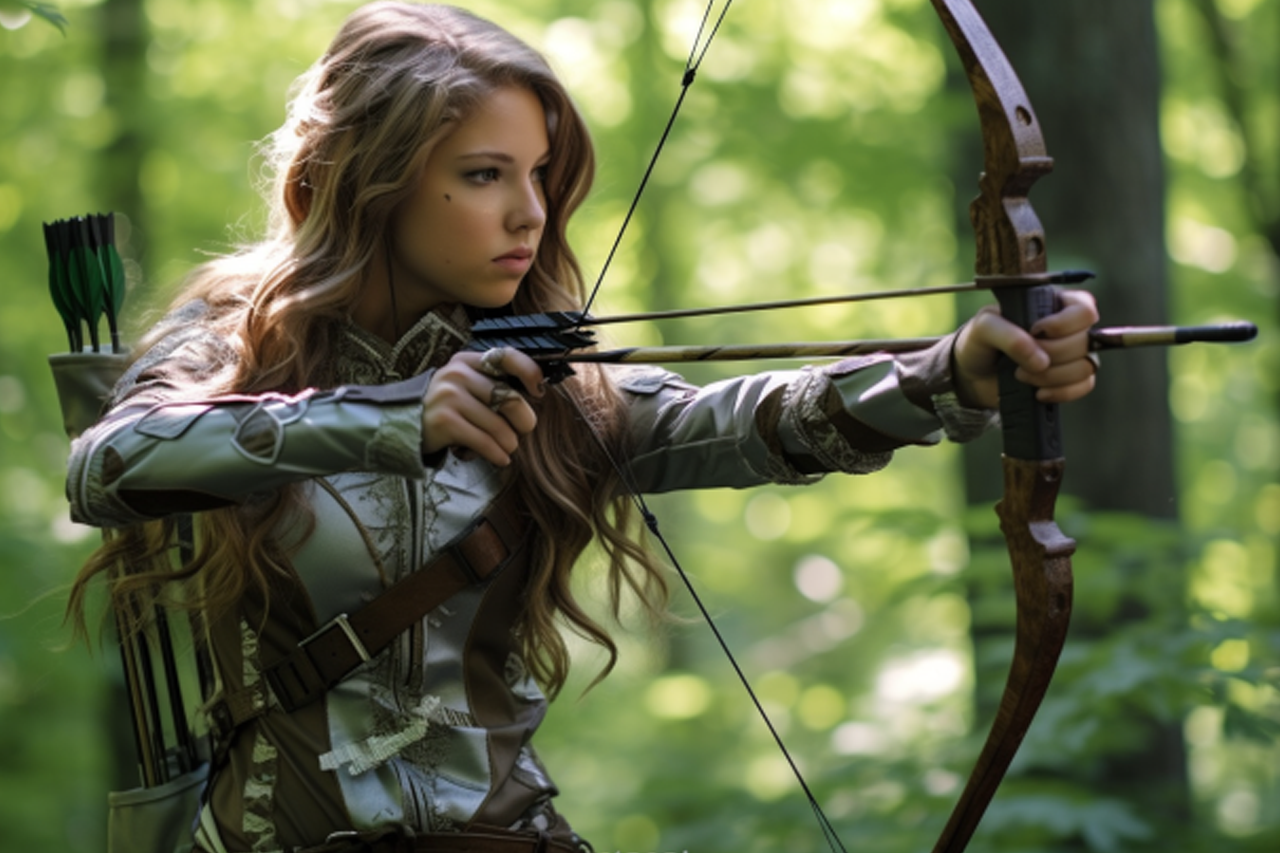 Are you ready to embark on the ultimate hunting adventure? If so, you'll need the right tool, a top-notch hunting bow.
With so many options available, choosing the best one for your needs can be overwhelming. But fear not! In this article, we will guide you through the factors to consider when selecting a hunting bow and introduce you to some of the top brands and models in the market.
So get ready to unleash your inner hunter and find that perfect bow that will take your hunting experience to new heights!
When it comes to choosing a hunting bow, there are several important factors that you should keep in mind. First and foremost is understanding your draw weight and length; these play a crucial role in determining which bow suits you.
Additionally, noise level and stealth are vital considerations for any serious hunter looking to stay undetected in their pursuit. Another key aspect is adjustability and customization options; having a bow tailored to your preferences can greatly enhance your performance and overall experience.
In this article, we will delve into all these aspects of hunting bows, providing detailed information on each factor and recommendations for top brands and models in the market.
Whether you're an experienced hunter looking for an upgrade or just starting your hunting journey, our goal is to provide you with the knowledge needed to decide on the best hunting bow that suits your skill level and personal preferences.
So let's dive in and discover the liberation that awaits as we explore what makes for the best hunting bows!
Factors to Consider When Choosing a Hunting Bow
When choosing a hunting bow, you'll want to consider factors like draw weight, axle-to-axle length, and let-off. Draw weight refers to the force required to pull back the bowstring.
Choosing a draw weight that you can comfortably handle is important, as too much weight can lead to fatigue and decreased accuracy.
1. Axle-to-Axle length
Axle-to-axle length is the distance between the two axles on a compound bow. A shorter axle-to-axle length typically results in a more maneuverable bow, which is beneficial when hunting in tight spaces or dense vegetation.
2. Let-off
Let-off refers to the percentage of peak draw weight that reduces once you fully draw the bowstring. A higher let-off means less holding weight at full draw, allowing for better aim and longer holds.
In addition to these factors, it's important to consider your shooting style and preferences when choosing a hunting bow. Some hunters prefer a longer axle-to-axle length for added stability and forgiveness, while others may prioritize speed and opt for a shorter option.
Similarly, some hunters may prefer a higher let-off for ease of use during long waits in a tree stand, while others may prioritize accuracy over comfort.
Finding the best hunting bow for you will require experimentation and personal preference. It's important to try out different bows and see how they feel in your hands before making a decision. Everyone's shooting style is unique, so what works well for one person may not work as effectively for another.
By considering factors like draw weight, axle-to-axle length, let-off, and shooting style, you can find the perfect hunting bow that suits your needs and helps you succeed in the field.
So feel free to explore different options and make an informed decision based on what feels right for you. After all, finding liberation through your gear choice can greatly enhance your overall hunting experience.
Keep in mind that the best hunting bow is the one that allows you to shoot accurately, comfortably, and confidently. Happy hunting!
Top Brands and Models for Hunting Bows
Among the top contenders in hunting archery, you can't go wrong with the unparalleled craftsmanship and performance of leading brands and models. A few names stand out for their exceptional quality and reliability in hunting bows.
Here are three top brands and models that are worth considering:
1. Mathews Halon 32
This bow is renowned for its speed, accuracy, and smooth draw cycle. With its advanced technology and innovative design, the Mathews Halon 32 delivers impressive performance in the field.
It features a forgiving brace height of 6 inches, making it suitable for both beginners and experienced hunters. The Halon 32 also offers adjustable let-off options, allowing you to find your perfect shooting style.
Check out these +100 Matthews Bow that you can also use for hunting.
2. Hoyt Carbon Defiant
If you're looking for a lightweight yet powerful hunting bow, the Hoyt Carbon Defiant is an excellent choice. This bow is made from carbon fiber materials and offers exceptional strength and durability while reducing weight.
The Carbon Defiant boasts an incredibly smooth draw cycle with minimal hand shock, ensuring accurate shots every time. Its compact size makes it ideal for maneuvering through tight spaces in the wilderness.
Also, check the +1,000 Hoyt Bows and accessories.
3. Bear Archery Cruzer G2
For those on a budget or just starting in archery, the Bear Archery Cruzer G2 is a fantastic option. This versatile bow is highly adjustable, allowing it to grow with you as your skills progress or if you plan on sharing it with family members or friends of different sizes.
Despite its affordable price tag, the Cruzer G2 doesn't compromise on quality or performance. It offers a comfortable grip, a smooth draw cycle, and ample power for successful hunts.
Here are some other +300 Bear bows for hunting.
These top brands and models have earned their reputation through years of research, development, and testing by dedicated professionals who understand what hunters need in their equipment.
Whether you're an experienced hunter seeking peak performance or someone just starting their archery journey, these bows will provide the reliability and precision required for a successful hunt.
So go ahead and choose one that suits your needs, and experience the freedom that comes with using a top-notch hunting bow.
Understanding Draw Weight and Draw Length
When selecting a hunting bow, one essential factor is understanding the importance of drawing weight and length. These two aspects are crucial in determining how effectively you can shoot your bow and achieve accurate shots.
Draw weight refers to the force required to pull back the string fully, while draw length is the distance between your grip on the bow and where you anchor the string at full draw.
The draw weight of a hunting bow is significant because it affects both accuracy and power. A higher draw weight means more force behind each arrow, resulting in faster speeds and greater penetration.
However, finding a balance that suits your strength and shooting abilities is important. If the draw weight is too heavy for you, it will be easier to maintain proper form, leading to consistent shots and potential injuries. On the other hand, if it's too light, you may sacrifice power and accuracy.
Similarly, understanding your ideal draw length is crucial for achieving consistent shots. When you anchor the string at full draw consistently, you can improve your aim by developing muscle memory over time.
The correct draw length allows for proper alignment with your eye position, ensuring optimal sight picture and target acquisition. To determine your ideal draw length, consult an experienced archer or visit a professional archery shop where that can assist in measuring this for you.
When choosing a hunting bow, it's vital to understand both draw weight and draw length, as they directly impact accuracy and shooting performance. Finding the right balance ensures you have enough power behind each shot without sacrificing control or risking injury due to excessive strain.
Knowing your ideal draw length also helps maintain consistent shooting form and improves accuracy.
By considering these factors carefully, you can select a hunting bow that suits your needs perfectly and enhances your enjoyment of this liberating outdoor activity.
Noise Level and Stealth in Hunting Bows
It is crucial to consider the noise levels produced by different bow options to enhance the stealthiness of your hunting experience. When choosing a hunting bow, you want one that allows you to move silently through the woods without alerting your prey.
Here are three factors to keep in mind when evaluating the noise level and stealth capabilities of a hunting bow:
1. Limb Design
The design of the limbs plays a significant role in determining how much noise a bow will make during use. Look for bows with split limbs or parallel limb designs, which produce less vibration and noise upon release.
These designs help minimize hand shock and reduce overall noise, allowing you to remain undetected while stalking your target.
2. String Dampeners:
Another important feature to consider is whether the bow has built-in string dampeners or if you can add them as an accessory.
String dampeners help absorb excess energy and vibrations from the string, reducing noise and hand shock. Reducing these vibrations allows you to shoot more quietly and maintain your stealth advantage in the field.
3. Material Selection
The materials used in constructing a hunting bow can also impact its noise level. Bows made from carbon fiber or other lightweight materials tend to be quieter than those made from heavier metals like aluminum or steel.
Additionally, certain manufacturers apply sound-dampening coatings or inserts on their bows' components to further reduce noise output.
By considering these factors when choosing a hunting bow, you can significantly improve your chances of remaining undetected while on the hunt. A quiet bow helps you get closer to your target and increases your chances of making an accurate shot without spooking nearby wildlife.
Remember that silence is key to successful hunting, so invest in a bow that prioritizes stealthiness for a truly liberating experience in nature's domain.
Adjustability and Customization Options
When considering a hunting bow's adjustability and customization options, you can enhance your overall experience by personalizing it to fit your needs and preferences.
The great thing about modern hunting bows is that they offer a wide range of adjustable features, allowing you to fine-tune everything from draw length to draw weight.
It means you can find a bow that suits you perfectly regardless of size or strength. Customizing these aspects ensures comfort and improves accuracy and shot consistency.
In addition to adjustability, customization options are another key factor when choosing the best hunting bow for yourself. Many manufacturers now offer a variety of accessories and upgrades that allow you to make the bow your truth.
There are countless ways to personalize your setup, from different grip styles to specialized sights or stabilizers. Having a bow that reflects your unique style not only adds an element of pride but also instills confidence in your abilities as a hunter.
Moreover, customizing your hunting bow goes beyond aesthetics; it can also greatly impact performance. For example, adding dampeners or suppressors can help reduce noise and vibration during the shot, increasing stealthiness in the field.
Adjusting arrow rests or broadhead choices based on personal preference can improve accuracy and penetration power.
By taking advantage of these customization options, you'll have a hunting bow tailored precisely for you – one that maximizes comfort and effectiveness.
Personalization is empowering; it allows us to break free from conformity and forge our path. So when selecting a hunting bow with excellent adjustability and customization options, remember that this isn't just about finding something off-the-shelf – it's about creating an extension of yourself.
Take the time to explore different brands and models and experiment with various configurations until you find what feels right for you. By doing so, you will enjoy greater satisfaction using your personalized hunting bow and experience the liberation from knowing you've optimized your equipment for success in the field.
Performance and Accuracy of Hunting Bows
Now that you understand the importance of adjustability and customization options in hunting bows let's dive into another crucial factor: performance and accuracy.
When hunting, these two aspects can make all the difference between a successful shot and a missed opportunity.
When choosing a hunting bow, you want one that delivers exceptional performance. It means considering factors such as draw weight, arrow speed, and kinetic energy. A higher draw weight allows for more power behind your shots, increasing the chances of an effective kill.
A faster arrow speed also ensures better penetration and reduces the risk of your prey escaping wounded. Lastly, kinetic energy is essential for maintaining accuracy over longer distances.
Accuracy is paramount in hunting, as precision is key to hitting vital organs for quick and ethical kills. The design and engineering of modern hunting bows prioritize stability and reduced vibration during the shot cycle.
Look for features like parallel limb designs or advanced cam systems that minimize noise and recoil upon release. These factors contribute to greater accuracy by allowing you to focus on your target without being thrown off by excessive movement or noise.
When seeking liberation on your hunts by using a bow instead of firearms, it's crucial to consider both performance and accuracy in selecting your weapon. A well-performing bow with high draw weight, fast arrow speed, and sufficient kinetic energy will increase your chances of success in effectively bringing down the game.
Coupled with enhanced accuracy through features like reduced vibration and noise during release, you'll be confident to take precise shots at various distances. For performance and accuracy, choosing the right bow is indispensable in achieving liberation on your hunting adventures!
Making an Informed Decision on the Right Hunting Bow for You
Choosing the perfect hunting bow requires carefully considering your preferences and needs. With so many options on the market, it can be overwhelming to decide. However, by gathering information and evaluating your specific requirements, you can make an informed choice that will enhance your hunting experience.
To help you in this process, here are three key factors to consider when choosing a hunting bow:
1. Draw weight
A bow's draw weight refers to the force required to pull back the string. Selecting a draw weight that matches your physical strength and shooting style is crucial.
If the draw weight is too heavy, it may result in poor accuracy and fatigue during extended hunting trips. On the other hand, if the draw weight is too light, it may lack power and penetration for larger game animals.
2. Axle-to-axle length
The axle-to-axle length of a bow determines its maneuverability in different hunting scenarios. A longer axle-to-axle length increases stability and forgiveness but sacrifices some maneuverability in tight spaces like thick brush or tree stands.
Conversely, a shorter axle-to-axle length offers enhanced maneuverability but may sacrifice some stability and forgiveness.
3. Cam system
The cam system plays a significant role in determining how easy it is to draw back and hold steady at full draw. There are two main types of cam systems – single and binary- each with advantages and disadvantages. Single cams are known for their smoothness, while binary cams offer more speed but require more maintenance.
You can find a hunting bow that suits you perfectly by considering these factors and any additional features that align with your personal preferences.
Remember, finding the right bow isn't just about performance; it's about finding one that makes you feel confident and empowered on your hunts – achieving true liberation as an avid hunter.
Frequently Asked Questions
Are hunting bows legal to use in all states?
Yes, hunting bows are legal to use in all states. However, specific regulations may vary by state, so it's important to familiarize yourself with your area's laws and restrictions before hunting.
How often should I replace the strings on my hunting bow?
Replace the strings on your hunting bow every 1-2 years, depending on how often you use it. Regularly inspect them for wear and tear, as worn strings can affect accuracy and safety.
Can I use a hunting bow for target practice as well?
You can use a hunting bow for target practice. Many hunters enjoy honing their skills by shooting at targets. Just remove the broadheads and use target arrows to avoid damaging your equipment.
What are the advantages of using a compound bow over a recurve bow for hunting?
Using a compound bow over a recurve bow has several advantages when hunting. The compound bow's adjustable draw weight, higher accuracy, and faster arrow speed make it an excellent choice for taking down games with precision and efficiency.
Are there any safety precautions I should take when using a hunting bow?
When using a hunting bow, it's important to prioritize safety. Always inspect your equipment before use, wear protective gear like arm guards and finger tabs, practice proper shooting form, and never aim at anything you don't intend to shoot. Stay safe, and enjoy your hunt!