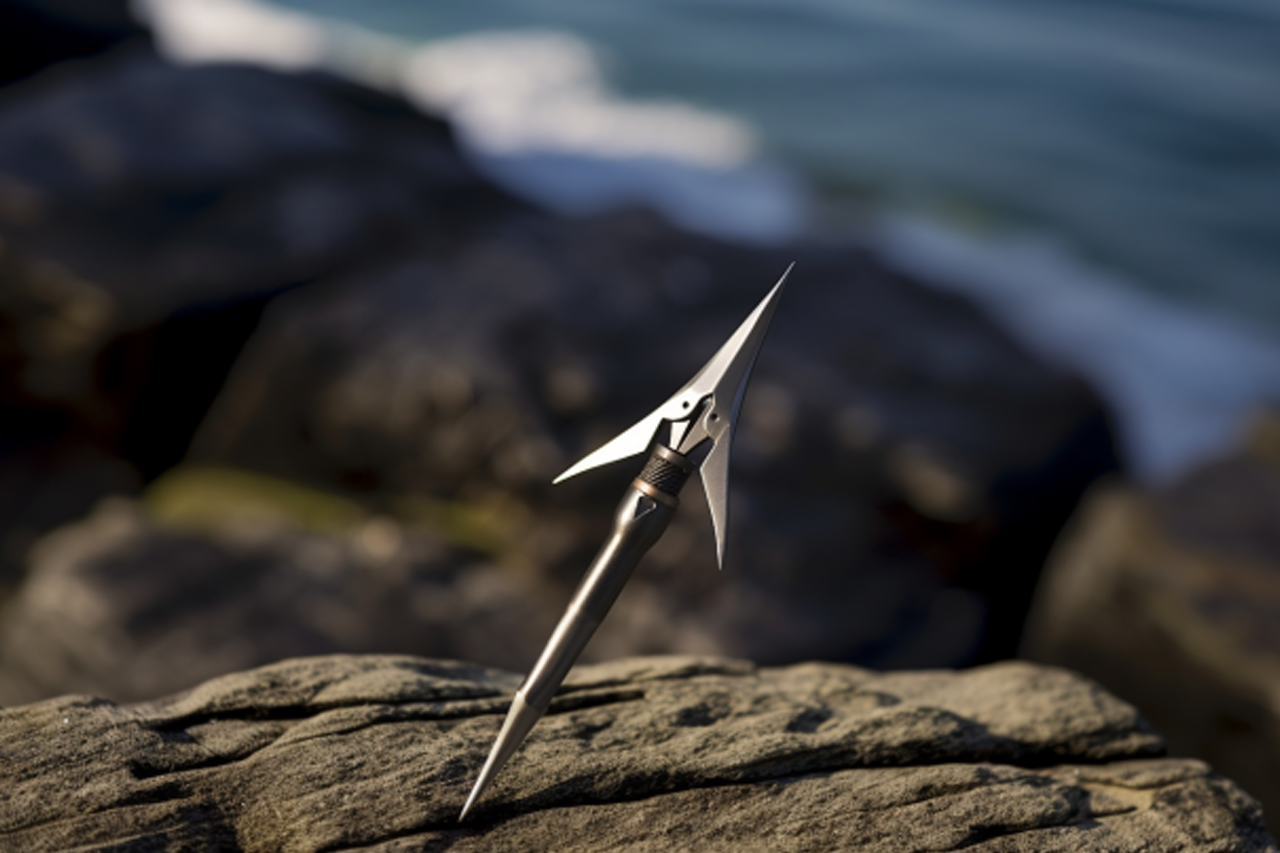 Are you in the market for a new set of broadheads but need help deciding which type to choose? If you want superior penetration and increased tissue damage, trauma broadheads may be your solution.
Trauma broadheads are designed with a unique tip that creates a larger wound channel than traditional broadheads, resulting in quicker and more humane kills.
But how do trauma broadheads work, exactly? And are they superior to other types of broadheads regarding penetration?
Let us explore the science behind trauma broadheads and compare them to other types of blades. We'll also examine the evidence supporting their claim for increased penetration and provide tips on choosing the right broadhead for your hunting needs.
So let's dive in and discover if trauma broadheads truly provide superior penetration.
Understanding Trauma Broadheads and How They Work
You'll want to know how trauma broadheads work to understand why they may provide better penetration than other types of broadheads.
Unlike other broadheads that cut through flesh and bone, trauma broadheads create a large wound channel by crushing the tissue and creating damage around the impact area.
The design of a trauma broadhead causes significant internal damage to an animal's vital organs. The blades are typically wider than those found on traditional broadheads, increasing the wound channel's size.
These blades often have sharp edges on both sides, allowing them to slice through tissue and crush it. This combination of shredding and crushing makes trauma broadheads effective at delivering fatal blows quickly.
As a result, they may be more likely to penetrate deeper into an animal's body than other types of broadheads.
The Benefits of a Larger Wound Channel
Creating a larger wound channel can greatly increase the effectiveness of an arrow in taking down the game. Trauma broadheads achieve this by causing more damage than traditional broadheads upon impact.
The benefits of a larger wound channel include the following:
Greater blood loss: A larger wound means more blood loss, which can lead to faster incapacitation and a quicker kill. Imagine being shot with a small needle versus a large bullet; the bullet would cause much greater damage and blood loss, leading to a faster demise.
Increased tissue damage: A broader wound channel means more tissue is damaged, which can lead to better shock value and prevent an animal from running away wounded. Think about cutting into an apple with a small paring knife versus a large chef's knife; the blade will do much more damage and leave behind a bigger hole.
Using trauma broadheads that create a larger wound channel can greatly improve your chances of making an ethical and successful kill while hunting.
Increased Tissue Damage for Quicker, More Humane Kills
When hunting, it's important to use broadheads that cause increased tissue damage for a quicker and more humane kill.
Trauma broadheads are designed with this in mind, providing superior penetration and increasing the chances of hitting vital organs. This type of broadhead delivers massive force upon impact, which results in significant tissue damage.
Trauma broadheads have an innovative design that allows them to penetrate deeper into the animal's body than traditional broadheads. Their unique shape creates a larger wound channel, which increases the likelihood of hitting vital organs such as the heart or lungs.
When using trauma broadheads, hunters can be confident that their shots will result in quick and humane kills. Additionally, these broadheads reduce the risk of wounding an animal without killing it outright, which is essential for ethical hunting practices.
Trauma broadheads offer increased tissue damage for quicker and more humane kills compared to traditional broadheads.
Comparing Trauma Broadheads to Other Types of Broadheads
If you're looking for a broadhead that offers increased tissue damage and humane kills, it's important to compare trauma broadheads to other types on the market.
While trauma broadheads deliver maximum damage with their large cutting diameter and multiple blades, there are other factors to consider when choosing a broadhead.
Here are some key differences between trauma broadheads and other types of broadheads:
Fixed-blade: These have a simpler design than mechanical or hybrid broadheads, with one or more fixed blades that do not move. They can be less expensive but may offer a different level of accuracy than more complex designs.
Mechanical: These blades expand upon impact, creating a larger cutting diameter. They often fly better than fixed-blade designs but may be more prone to failure in certain situations.
Hybrid blade: As the name suggests, these combine elements of both fixed-blade and mechanical designs. They can be more expensive but offer improved accuracy and penetration compared to solely mechanical or fixed-blade options.
Small game: These are designed specifically for small animals like rabbits or squirrels, with smaller cutting diameters and less power than larger game hunting heads.
Ultimately, the best choice will depend on your individual needs as a hunter and the type of game you plan on hunting. It's important to consider all aspects when making your decision so that you can make an informed choice about which type of broadhead is right for you.
Examining the Evidence for Superior Penetration
To fully understand which type of broadhead may be most effective for your hunting needs, you should examine the evidence that supports increased penetration.
When it comes to trauma broadheads, several studies and anecdotal evidence suggest they provide superior penetration compared to other types of broadheads.
Additionally, many hunters who have used trauma broadheads report seeing better penetration and more pass-through shots on their targets. It is likely due to the blades' design, specifically designed to create a larger wound channel and cause more damage upon impact.
Ultimately, if you prioritize deep penetration in your hunting endeavors, trauma broadheads may be worth considering based on the available evidence.
Considerations for Choosing the Right Broadhead for Your Hunting Needs
Now that we have examined the evidence for superior penetration with trauma broadheads, it's time to consider what factors you should consider when choosing the right broadhead for your hunting needs.
Here are three key considerations to keep in mind:
Game size

The size of the game you plan to hunt is a critical factor when selecting a broadhead. Smaller animals require less energy for penetration and can be taken down with smaller blades, while larger animals need more penetrating power from bigger and stronger blades.

Bow draw weight

Your bow's draw weight significantly determines how much kinetic energy your arrow has and how deeply it penetrates upon impact. Choose a broadhead with sharper blades or one with more kinetic energy if you have a lower draw weight.

Personal preference

Ultimately, your broadhead type comes down to personal preference and experience. Some hunters prefer fixed-blade heads over mechanical ones because they offer greater accuracy.

In contrast, others swear by mechanical heads because they deliver more cutting surface area upon impact. Consider trying different types of broadheads before making your final choice based on what works best for you regarding the accuracy, kill rate, and ease of use.
Frequently Asked Questions
How do trauma broadheads affect an arrow's overall weight and balance?
Trauma broadheads cause maximum tissue damage upon impact, which may affect your arrow's overall weight and balance. Experimenting with different weights and spine ratings is recommended to find the optimal setup for your individual needs.
Can trauma broadheads be used for target practice, or are they strictly for hunting?
You can use trauma broadheads for target practice, but it's not recommended as they are designed for hunting. Their unique design causes maximum tissue damage and blood loss, making them ideal for hunting.
Are there any particular types of games in which trauma broadheads are more effective than others?
Consider the size and thickness of the game you plan to hunt for optimal results. Trauma broadheads are effective on larger game like elk or moose but may not penetrate as well on smaller animals like rabbits.
How do trauma broadheads compare in terms of accuracy and consistency compared to other types of broadheads?
Regarding accuracy and consistency, trauma broadheads are on par with other broadheads. However, their design may be more effective for certain game types. Consider your hunting needs before choosing a specific kind of broadhead.
Do trauma broadheads require special maintenance or care to ensure optimal performance?
Inspecting and regularly sharpening your trauma broadheads is important to ensure optimal performance. Ensure the blades are free from debris and damage before each use, and store them in a dry, cool place when not used.