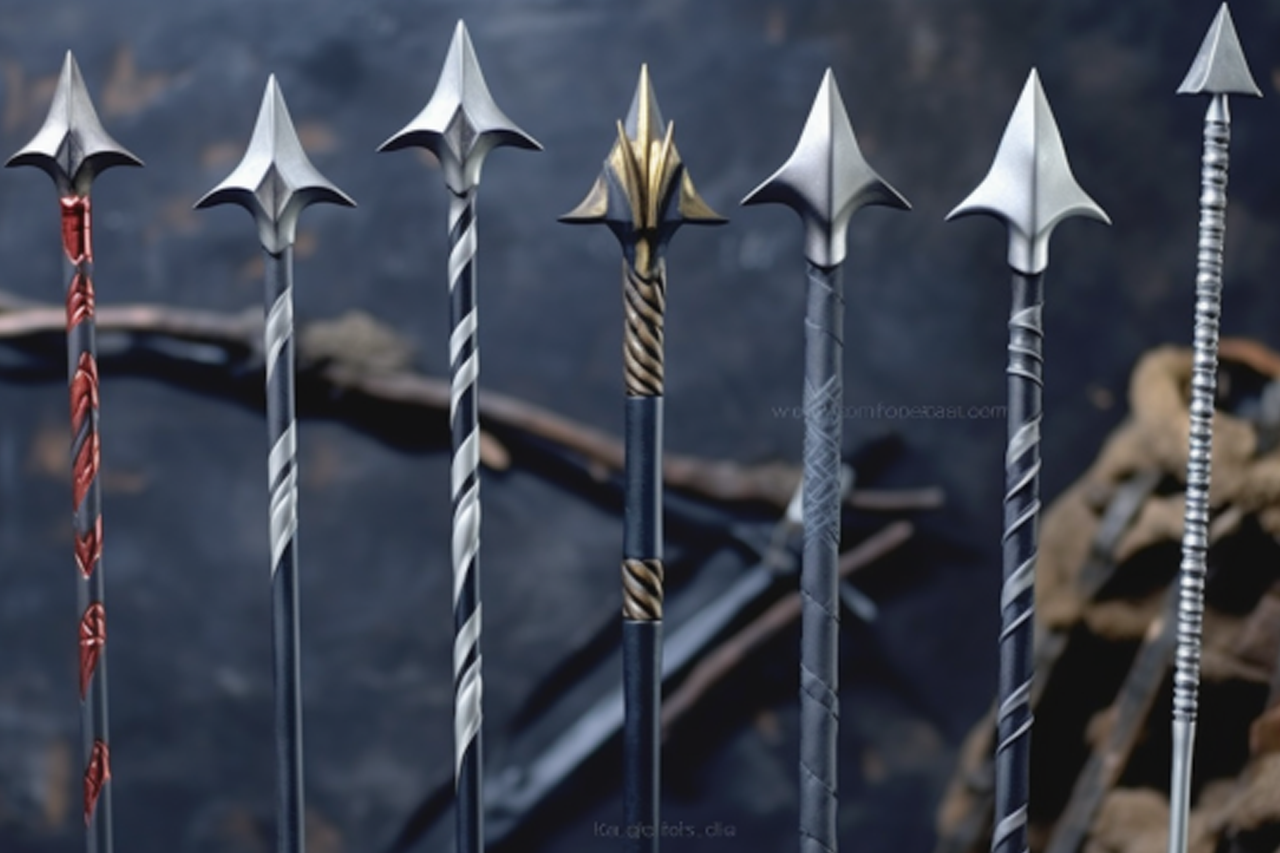 If you're an avid hunter, choosing the right broadhead is crucial for a successful hunt. With so many options, deciding which is best for your needs can be overwhelming. One question often arises is whether solid broadheads are ideal for maximum penetration.
Solid broadheads have been around for centuries and have remained popular among hunters due to their durability and simplicity. They have a single piece of metal, unlike mechanical broadheads, which have movable parts.
Solid broadheads are known for their ability to penetrate deeply into the game, making them a popular choice among hunters who value maximum penetration above all else.
But is this type of broadhead truly the ideal option? Let's look at the advantages and disadvantages of solid broadheads to find out.
Understanding the Different Types of Broadheads
You'll want to know the different types of broadheads, so you can choose the one that will give you the best chance for a successful hunt and maximum penetration.
There are three main types of broadheads: fixed blade, mechanical, and hybrid.
Fixed blade broadheads
Fixed blade broadheads have blades that do not move or expand upon impact. They are known for their simplicity, reliability, and durability. However, they require precise tuning and can be less forgiving if your bow setup is imperfect.
Mechanical broadheads
Mechanical broadheads have blades that deploy upon impact, increasing their cutting diameter and potential damage to the animal. They also tend to fly better at longer distances due to their more aerodynamic shape.
Hybrid broadheads
Hybrid broadheads combine features of fixed blade and mechanical designs, balancing simplicity and accuracy with increased cutting diameter upon impact.
Ultimately, choosing the right type of broadhead comes down to personal preference and what works best for your particular hunting situation.
Advantages of Solid Broadheads
It's important to consider the benefits of using a single-piece design when selecting your hunting arrowheads. Solid broadheads, also known as one-piece broadheads, are made from a single metal piece without moving parts or replaceable blades.
Here are some advantages of using solid broadheads:
Durability: Solid broadheads last since they don't have any mechanical parts that can break down over time.
Consistency: With no moving parts, solid broadheads offer consistent performance and accuracy shot after shot.
Penetration: The one-piece design allows maximum penetration as the entire tip can pierce through the target.
When hunting big game animals like elk or moose, having a broadhead deeply penetrating is crucial for delivering a lethal blow.
Solid broadheads provide this capability, and their durability and consistency make them a reliable choice for hunters who want to ensure success on their hunts.
In addition to these benefits, solid broadheads are easier to sharpen than mechanical or hybrid designs since they don't have multiple blades or components.
While they may not offer the same level of customization as other types of broadheads, their simplicity and effectiveness make them an ideal option for many hunters searching for maximum penetration.
Disadvantages of Solid Broadheads
If you're looking for versatility in your arrowhead selection, one-piece designs may not offer the customization options that other broadheads do. Solid broadheads are made from a single piece of metal and have a fixed blade configuration. It means that you cannot adjust the angle or shape of the blades to suit your specific hunting needs.
Another disadvantage of solid broadheads is their weight. Because they are from a single piece of metal, they tend to be heavier than other types of broadheads. It can affect your shot's overall speed and accuracy, especially if you use a lighter draw-weight bow or arrow.
Additionally, because they lack any mechanical advantage or expandable features, solid broadheads may not provide as much cutting diameter as other types of broadheads, making it harder to get an effective kill shot on larger game animals.
Factors to Consider When Choosing Broadheads
When choosing your arrowheads, it's important to consider various factors. One of the most crucial factors is the type of game that you'll be hunting. Different animals require different levels of penetration and cutting ability, so it's essential to choose an arrowhead that is appropriate for your intended target.
Another consideration is the speed and weight of your bow and arrow setup. If you have a slower or lighter form, you may need a smaller broadhead with less cutting surface area to achieve adequate penetration.
On the other hand, if you have a faster or heavier setup, you may want a larger or more aggressive broadhead to maximize your chances of success.
Ultimately, the key is finding an arrowhead that balances accuracy and penetration for your specific bow setup and hunting situation.
Benefits of Maximum Penetration
Achieving deep and complete arrow penetration during a hunt can mean distinguishing between a clean kill and a wounded animal. Solid ones are often considered ideal for maximum penetration for broadheads.
It is because they have less surface area than mechanical broadheads, which means they offer less resistance when entering an animal's body.
Solid broadheads also tend to retain more of their kinetic energy as they pass through an animal. They don't have any moving parts that can cause energy loss upon impact.
As a result, solid broadheads can deliver more forceful blows that can penetrate deeper into an animal's body, hitting vital organs and causing quick kills.
Choosing solid broadheads may be the way to go if you want to ensure that your arrows do their job properly.
Accuracy and Wound Channel of Mechanical Broadheads
One benefit of using mechanical broadheads for hunting is their ability to create a larger wound channel, increasing your chances of hitting vital organs and bringing down your target.
It is because mechanical broadheads have razor-sharp blades that expand upon impact, causing more damage to the animal. Additionally, they tend to fly better than fixed-blade broadheads due to their more aerodynamic design.
If you're looking for a broadhead that can deliver accuracy and a devastating wound channel on game animals, mechanical broadheads may be the way to go.
Here are some reasons why:
The larger wound channel created by mechanical broadheads can lead to quicker kills and less suffering for the animal.
Due to their expandable blades, these types of broadheads tend to penetrate deeper into an animal's body cavity.
Mechanical broadheads have chisel tips or other sharp points that help them break through bone and other tough materials.
Finally, many hunters prefer mechanical broadheads because they offer greater accuracy at longer ranges compared to fixed-blade models.
Overall, if you want a hunting arrow that can deliver maximum penetration with precision accuracy while creating a large wound channel on game animals, consider giving mechanical broadheads a try on your next hunt.
Making the Right Choice for Your Hunting Needs
Choosing the perfect hunting arrow can be challenging, but considering your preferences and the type of game you plan to hunt will help you make the right decision.
Solid ones are known for their ability to penetrate deeply and cause massive damage. They have been used for decades and are a popular choice among hunters.
Their one-piece construction makes them stronger and sturdier than mechanical ones. It means they are less likely to fail upon impact, which is essential when hunting larger games like elk or buffalo.
Additionally, their simple design allows for easy sharpening and maintenance, ensuring they remain in top condition throughout your hunting trip. If you're looking for maximum penetration power, solid broadheads are the way to go.
Frequently Asked Questions
Can solid broadheads be used for small game hunting, or are they strictly for larger games?
You can use solid broadheads for small game hunting, but they might not be the most effective choice. They penetrate deeply and create large wound channels, which may be overkill for smaller animals. Consider using a smaller, more precise head instead.
How do solid broadheads compare to expandable broadheads in terms of accuracy?
When it comes to accuracy, solid broadheads are generally more reliable than expandable broadheads. They have a fixed blade design that provides consistent flight and penetration. However, every bow and shooter is different, so try both types to see what works best for you.
Are there any additional maintenance or care requirements for solid broadheads compared to other types of broadheads?
To ensure optimal performance, you must maintain your solid broadhead quality. Sharpen the broadhead regularly and inspect for damage after each use. Also, store the solid broadhead in a dry place away from moisture to prevent rust.
What are some common misconceptions about solid broadheads?
You may think that solid broadheads are heavy and cumbersome, but be aware. They're actually designed for maximum penetration and can easily take down big games with minimal effort. Refrain from misconceptions holding you back from using these effective hunting tools.
Are there any legal restrictions or regulations on using solid broadheads in certain hunting locations or seasons?
You should always check your local hunting regulations to see if there are any restrictions on using solid broadheads. Certain locations or seasons may have specific rules regarding equipment, so do your research to avoid any legal issues.