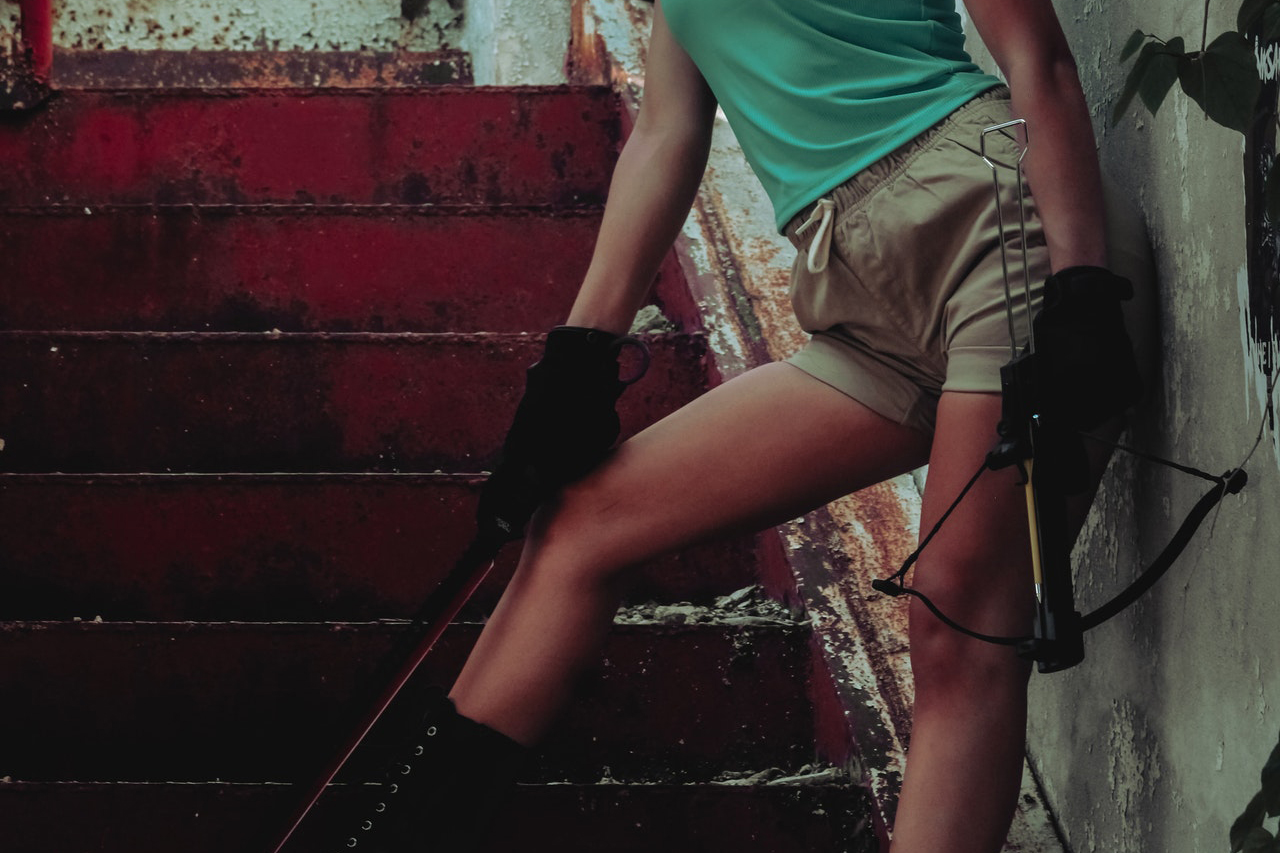 Crossbow limbs crack for various reasons. However, the most common cause can be either of these two: manufacturing defects and accidental or intentional dry firing of a crossbow.
The crossbow's limbs are large and heavy, with strings attached to each side. It also can be compound or recurve, with the recurve variant having longer limbs.
When you compare the frequency of replacing crossbow limbs against the string, you may notice that replacing crossbow limbs doesn't happen often. More so, replacing crossbow limbs is quite rare for most.
Like any other bow part, archers will eventually face a crossbow limb problem during their hunting career, leading to its replacement.
You may have noticed that there is something wrong with your crossbow limbs. As you are trying to recall what led to this problem, there are various causes for crossbow limb cracking.
Some end up using it too much, leading to its wear. Others may have dropped it from a higher ground and damaged it. Nonetheless, these are only some rare causes of crossbow limb crack.
When it comes to crossbow limbs cracking, there are two common causes that a lot of archers unfortunately encounter:
Manufacturer defects

Compared to other causes, this may be less harsh because the fault is not on the user but the manufacturer. If your crossbow limbs suddenly crack for sudden and no real reason, it may be a manufacturer defect.

When this happens, the best way is to check it with the manufacturer to have them replace the crossbow limbs without any cost. Go straight to the manufacturer before deciding to replace it with a new one at an archery shop.

In most cases, the manufacturer might need to pull out the defective model in the market, giving a heads up to other buyers.

Dry firing

One of the most well-known rules in shooting is never purposely dry fire a crossbow. Before shooting your crossbow, you must know enough about how the crossbow works to ensure safety and avoid further costs.

Dry firing is the act of shooting your crossbow without an arrow. The high force makes the string vibrate violently. It causes the energy to redirect back to the bow, which harms the crossbow.

Aside from shooting without an arrow, using the incorrect bolt size causes dry firing. Bolts that are too short or too light cause dry fire; thus, it is essential to use correct bolt sizes to minimize the chances of dry firing.

Even if it doesn't lead to dry firing, incorrect bolt sizes can still strain your crossbow, splintering and cracking its limbs.

If your crossbow is quite sensitive, all the more, you should be wary of dry fire. It happens either accidentally or intentionally; whatever it is, dry firing will breach your warranty.

Keep in mind that other crossbows are sensitive to dry firing compared to others.

For example, when you dry fire your crossbow, you will either notice damage on its limbs immediately or by the next time your fire. It means that the effect of dry firing depends on your crossbow's sensitivity.

Nevertheless, once you dry fire, the result is still the same. Expect to see splintering and cracking in the crossbow limbs. When this happens, you must refrain from using your crossbow and have it checked and replaced immediately.

Therefore, manufacturer defects and dry firing are the most common among the different reasons that cause crossbow limbs to crack.

If you feel like the cause is not among these two, seek the help of experts by visiting a local archery shop that can help you understand why your crossbow limbs crack.
How to inspect your crossbow limbs?
Doing a thorough visual examination and performing the "acid test" are the two steps you can follow to inspect your crossbow limbs for any possible damage. A closer look at your crossbow limbs can help determine how to proceed.
It is only normal to want to inspect your crossbow limbs for maintenance purposes. But, for some who have a terrible feeling, their crossbow limbs might need replacement because of unforeseen consequences.
Cracked or damaged crossbow limbs are alarming because this happens quite not often. If it does, it is another milestone as an archer that you must overcome so you can get back to shooting as soon as possible.
Below are the two steps you can follow in inspecting your crossbow limbs:
Do a thorough visual examination.

To avoid further damage and for your safety, doing a thorough visual examination is the first thing you must do. Note that compared to other bow types, the crossbow has more safety precautions you have to follow since they can be pretty complex.

You have to perform a visual inspection under good lighting, which will help you quickly detect possible defects on the crossbow limbs, including cracks, chips, and splintering.

After a thorough visual inspection, you have to cock the crossbow. Then, you need to perform the same inspection again.

Remember to set the crossbow in safety mode to avoid injuries. You must also be mindful of your hands or fingers being in the way of the crossbow limbs and the string's travel path.

In this procedure, it is best to have your complete focus since accidental firing can cause severe injuries like costing you a finger.

Perform the "acid test."

After completing the first step with the crossbow limbs under tension, it's time to perform the "acid test."

No matter how minor the structural issue is, the "acid test" will generally uncover it without fail. In this procedure, you will need cotton balls and rub them on the surface and edges of the crossbow limbs.

If cracks, splinters, or chips are present on the limbs, they will extract little fibers from the cotton ball, concluding the issue immediately. As the cotton strands become stuck or torn from the cotton wad, you will almost certainly notice the flaw.

It is advisable to perform the above steps in the case of dry fire and semi-dry fire on the crossbow. Encountering this issue means you have to assume that there is damage on your crossbow limbs, regardless of whether it is not noticeable.

In a dry fire or semi-dry fire situation, you need to cock the crossbow slowly until it's in full position. After this, you need to perform the steps above and perform any of the immediate options available below:
The safest option among the three is you need to de-cock the crossbow without firing an arrow, removing the tension from the crossbow limbs. However, you can only do this if your crossbow has an anti-dry fire device.
The second one is quite unsafe, especially with compromised limbs, requiring you to shoot to unload the bow.
Or, you can leave the crossbow cocked and cover it with a heavy blanket. Don't forget to alert the technician about the situation and leave it all to their expertise.

Can you replace limbs on a crossbow?

You can either replace your crossbow limbs or buy a new crossbow. Opting to repair it instead is not advisable since there is a higher possibility your crossbow won't flex like it initially did.

Finding out that your crossbow limbs are cracked or splintered is heartbreaking. It can cost you a great deal of money depending on what you decide to do with this problem.

Before repairing or replacing, you must first check on your warranty. If you are lucky, your crossbow may still be under contract except in the case of dry firing. If you are unlucky enough to miss or breach your warranty, you might need to think of the best way to proceed.

You may think repairing them is an excellent idea since it means less cost. However, repairing your damaged crossbow limbs should be your last option.

For most, it is not advisable to repair damaged crossbow limbs because they are typically cast in a mold to obtain the desired shape, and the molding is porous. The crossbow limbs contain air pockets, and repairing them will cause the crossbow to flex differently.

Therefore, the best option is to either replace the crossbow limbs or purchase a new crossbow.

Replacing your crossbow limbs is a great option and guarantees lesser cost. In doing so, you must remember that crossbow limbs aren't generic components. It means that its design and calibration are for a specific crossbow brand.

It would be best to buy straight from the distributor or manufacturer. Getting a crossbow limb replacement from a professional bow shop also works excellent; if possible, order the same crossbow limb as your old one.

Another option is to replace your entire crossbow. It is an excellent option if you feel like buying an upgraded crossbow or want to replace the old one altogether. If you only need to replace the crossbow limbs, you do not need to spend much money on a new bow.

How to care for your crossbow limb?

The best approach to take care of your crossbow limb is to avoid dry or semi-dry firing, use the right bolt size and arrows, and conduct a regular inspection.

In owning a crossbow, there are certain practices you need to remember to make your crossbow limb last longer. Likewise, there are also things you need to avoid no matter what.

After knowing how troublesome a cracked crossbow limb is, you may want to take extra care on this archery component.

Some archers can quickly pinpoint if their crossbow limbs are not functioning well by noticing a difference in their sound. A crossbow needing immediate inspection shows these symptoms: excess vibration, unpredictable accuracy, and noisier or different sounds.

Hence, it takes great experience to spot any problem on your crossbow parts quickly. Thus, before the symptoms show, the best action to take is to consistently take care of your crossbow limbs by making the following approach:

Avoid dry firing or even semi-dry firing. Remember that dry firing leads to significant damage to your crossbow limbs, such as cracking and splintering.
Use the correct bolt size and arrow. It is essential not to compromise on bolt size since an incorrect bolt size will result in strain and, worse, dry firing. Moreover, shooting the wrong arrows for your crossbow can cause damage.
Inspecting your crossbow limbs should not only happen when you feel something's wrong. Examining your crossbow limbs must be done regularly to ensure that the component is functioning well.
Inspecting your crossbow limbs doesn't take too much of your time.

Besides the three ways stated above, you must also consider the primary general practices to keep your crossbow limbs safe, including but not limited to not letting corrosive substances come into contact with any of your crossbow parts and storing and transporting them safely.

Thus, if you frequently take care of your crossbow limb, you can expect it to last longer than you think, and any cracks won't happen soon.

Crossbow limbs may look sturdy, but like any other archery component, you also need to take care of them.

If cracks start appearing on the crossbow limbs, better stop shooting and inspect them immediately before replacing them with new ones.