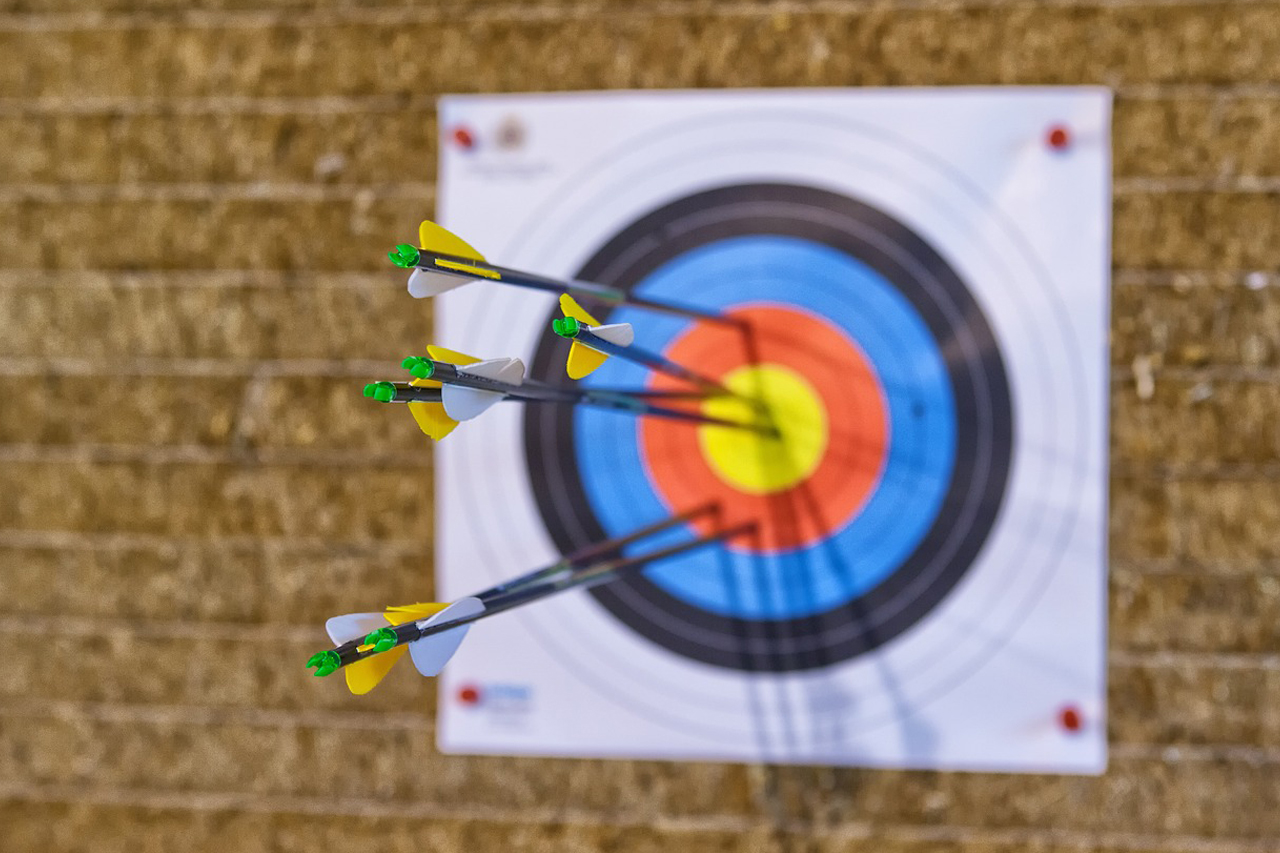 There are a few reasons crossbow strings may fray over time. The most common one is string material may need to be higher quality or durable enough to withstand repeated use and tension.
Additionally, if the string is not correctly maintained and regularly waxed, it can cause excessive wear and tear. Misusing the crossbow or putting too much strain on the bowstring can also lead to fraying.
Causes Crossbow Strings to Fray and Break Prematurely
Crossbow strings can fray and break prematurely for different reasons. Here are a few reasons:
Improper care and maintenance
If you don't take the time to care for your crossbow strings properly, they are more likely to fray and break prematurely. Proper care and maintenance include cleaning and lubricating your strings regularly and storing them in a dry place when not used.
Environmental factors
Extreme temperatures can also cause crossbow strings to deteriorate more quickly. If you live in an area with hot summers or cold winters, ensure extra care to protect your bowstrings from damage.
Damage from use
Even if you are careful and give your crossbow proper care and maintenance, overuse can still cause damage to the strings and make them more likely to fray or break prematurely. To help prevent this, limit your shooting sessions and inspect them regularly for any signs of wear or damage.
Poor materials or construction
The quality of your crossbow strings can also play a role in how quickly they fray and break. Using low-quality or poorly constructed materials can make them more likely to wear out and fail prematurely.
When choosing crossbow strings, research and look for products made with high-quality materials and by reputable manufacturers. With proper care and maintenance, high-quality crossbow strings can last for many years.
What does a bad bowstring look like?
A bad bow string can look different depending on its material and how you treat or maintain it. For example, a bowstring made from nylon may appear discolored, stiff, or brittle.
If the bowstring is from natural materials such as animal sinew or gut, it may be torn, cracked, or otherwise damaged.
Additionally, if the bowstring has been treated with chemicals or oils to make it last longer, it may also appear discolored, stiff, or brittle. A bad bowstring will be much less effective at transferring energy from the archer's arms to the arrow than a good bowstring.
Importance of keeping your crossbow in good condition
A crossbow is a powerful and precise hunting weapon and delicate equipment. The string is under immense tension, and the limbs are under constant stress. As a result, even a tiny problem can cause severe damage to the crossbow.
That's why it's essential to keep your crossbow in good condition and regularly serviced by a qualified technician.
To use it effectively, keep your crossbow in good condition. A well-maintained crossbow will shoot accurately and safely, allowing you to enjoy this popular hunting tool for years to come.
There are ways to ensure that your crossbow stays in good condition:
Regular cleaning and lubricating

Regularly cleaning and lubricating your crossbow will help prevent rusting of the metal components, which can be a common problem with these weapons. Use an appropriate cleaning solution.

Then, any dirt or residue from the various parts of your crossbow, and apply a thin layer of gun oil or other lubricants to keep everything running smoothly.

Regular inspection

Another way is to check your crossbow string periodically. This part can wear out over time; if it breaks or becomes loose, it can affect how accurately you can shoot your weapon.

Pull back on the string and release it several times to test it. If it feels loose or notices any fraying or other damage to the bowstring, replace it as soon as possible.

Proper Storage

Ensure you store your crossbow correctly when not in use. Keeping it in a dry, cool place can help prevent rusting and other damage, and it will also help ensure that the weapon is ready to use whenever you need it.

Depending on your crossbow, there may also be specific steps that you should take to keep it in good condition. For example, some models require a particular type of lubricant or cleaning solution, while others may have specific instructions for changing out the string.

In short, ensuring that your crossbow is in working condition is critical if you want to use it effectively and safely. Following the aforementioned tips can help keep your weapon functioning correctly for years.
How much does it cost to replace a bowstring?
A bowstring can generally cost anywhere from $50-$200, depending on the type of bow and materials used to create the string. Factors that affect the price include the material used to make the string, such as synthetic or natural fiber, and whether it is a compound, recurve, or longbow.
Additionally, professional installation services may result in higher costs. However, there are a few options for those who want to replace their bowstring.
Many options are available, and prices can vary depending on the type of fiber used and its quality. For example, a high-quality synthetic fiber string may cost around $50-$100, while a high-quality archery string may cost $150-$200.
Another option is to purchase the materials and DIY replace your bowstring. It can be suitable for those who are experienced with bow maintenance or have access to the proper tools.
However, this process can be time-consuming and challenging, so it is best to proceed with replacement carefully with caution if you decide to DIY your string replacement.
If you are looking for a more affordable option, many professional bow string replacement services can help you get your bow up and running quickly. These services typically cost around $50-$100, depending on the type of bow and the quality of its materials.
Ultimately, the cost of replacing your bowstring depends on the type of bow and the material you are using for your string. However, there are a few options available that can help you find an affordable solution to get your bow back in working order.
The Benefits of Using a New Set of Crossbow Strings
Any experienced hunter will tell you that having a dependable crossbow is only half the battle. To ensure that your crossbow is firing accurately and consistently, it is also essential to use high-quality crossbow strings.
Over time, even the best strings will become frayed and worn, affecting your shots' power and accuracy. So, keeping a few fresh bowstrings on hand is always better.
Provides more power and accuracy

Crossbow strings are from durable materials such as synthetic fibers or natural materials like Dacron or Kevlar. These materials help to absorb the energy from the bow's release and transfer it directly into the arrow, resulting in increased accuracy and power.

Experience less wear and tear on your equipment

As crossbow strings wear down over time, they become less flexible and less able to absorb the energy from the bow's release. It can result in damage to your crossbow itself as well as decreased power and accuracy when firing. A fresh set of strings helps prevent this by ensuring that your equipment continuously operates at optimal performance levels.

Helps prevent accidental injury

Because crossbow strings are under a lot of tension, they can become damaged or worn down over time. It puts your safety at risk, mainly if you use your crossbow for hunting or other activities where you need to be precise and accurate.

A fresh set of strings helps ensure you can safely and effectively operate your crossbow without worrying about unexpected accidents or injuries.

Allows enjoying the full benefits of crossbow

Whether a professional hunter or an avid outdoors enthusiast, it is essential to ensure that your crossbow is working at its best at all times.

A fresh set of strings can help ensure that this is always the case and that you can take advantage of your crossbow's benefits. So, if you want more out of your crossbow, consider investing in a new set of strings today.
Do I need to wax my bowstring?
Most crossbow users don't need to worry about waxing their bowstrings. Modern crossbows are made from synthetic materials that don't require ongoing maintenance, unlike traditional stringed weapons like bows and arrows.
However, waxing is suitable if your crossbow has a traditional bowstring made from natural fibers like hemp or linen. Doing so can help prolong your bowstring's life and improve its overall performance.
Things to Consider when Waxing a Crossbow String
Condition of the crossbow string

Before waxing your crossbow string, it is essential to assess its current condition. If there are any frays or nicks, you will need to repair these before waxing, as waxing can help protect and strengthen the fibers in your string.

What Type of wax do you use

When waxing your crossbow string, choosing the right type of wax is essential. Different styles and brands are available, such as paraffin or beeswax-based waxes. The types of wax will have other properties and results, so it is essential to research and choose the most appropriate wax for your crossbow.

Temperature of the string

The temperature of your crossbow string can affect how effective its waxing will be. Working in cold conditions may be worth waiting until it warms up or adding extra wax to protect it from the cold. Conversely, in hot conditions, you may need to be careful to apply only a little wax or risk the string sticking together and becoming unresponsive.

Method of application

Applying wax to your crossbow string can also improve its overall effectiveness. For example, applying the wax using a cloth or pad can help ensure an even distribution of the wax over the entire string. Applying it with your hands may allow you to focus more on specific areas and achieve better results.

Types of Crossbow String

Several materials of crossbow strings are synthetic materials like polyester and high-tech fibers like Dyneema. Each has unique properties and durability, so the type of string your bow uses will determine whether waxing is necessary.

How Often do You Use Your Crossbow

If you use your crossbow frequently and for long periods, it's essential to keep it in good condition by regularly waxing the string. However, if you only use your bow occasionally, you may not need to wax it as often.

Overall, there are several factors to consider when waxing your crossbow string. By taking these into account and carefully choosing the right type of wax and method of application, you can help ensure it stays in good condition and continues to be effective.
How do you fix frayed strings?
The fastest way to fix a crossbow string is to replace it. You can also tighten it if it has become loose by adjusting the crossbow limb tension. However, replacing it would be a better option.
Steps in Replacing a Crossbow String
Start by removing the crossbow from its holster and inspecting the string to determine if it is frayed or loose. You will need to replace it the moment you see signs of wear.
Loosen any screws holding the crossbow limbs in place using a screwdriver. It will allow you to adjust the tension of the limbs, which may help to tighten the string.
Once you have the proper tension on the crossbow limbs, use a bow press to remove the old string from your crossbow. You can purchase a bow press at most sporting goods stores or online.
Measure a new replacement string and install it onto the crossbow using your bow press. Ensure you attach it between two crossbow limbs and tighten it securely.
Once you install the new string, put the crossbow back into its holster and test it to ensure everything is working correctly. If you notice any issues or signs of wear with the string, you may need to replace it again.

While replacing a crossbow string can seem like a complex task, it is relatively simple with the right tools and some practice. If your crossbow string is fraying or loose, follow these steps to repair or replace it and get back out on the range in no time.