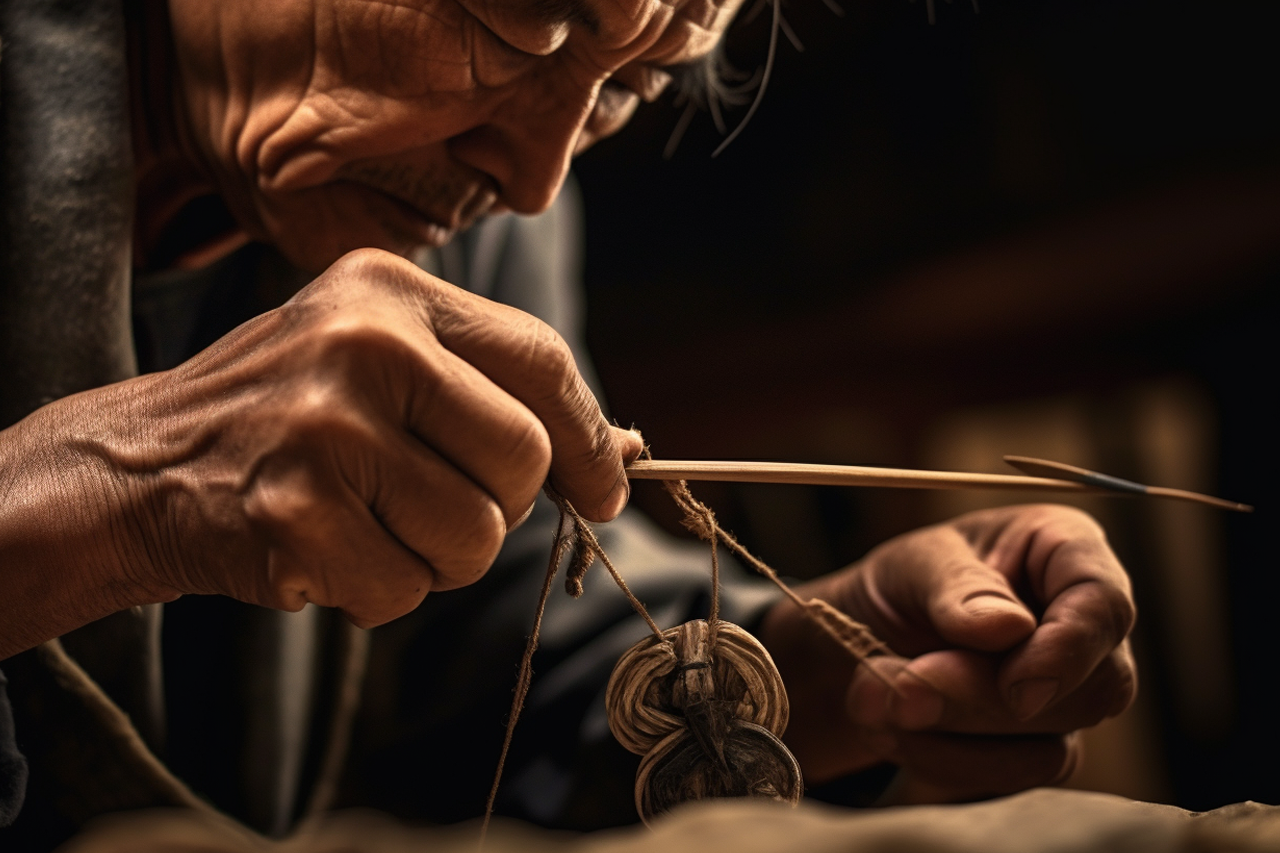 If you are an archery enthusiast, you know the importance of maintaining your equipment. The bowstring is a crucial component of your compound bow that requires regular attention.
Over time, wear and tear can cause it to fray and lose elasticity, affecting your accuracy and overall performance. Re-stringing your compound bow may seem intimidating initially, but with the right tools and instructions, it is a straightforward process that any archer can learn.
Before diving into the process of re-stringing your compound bow, it's essential to understand why this maintenance task is necessary. A broken or worn-out bowstring affects your shooting accuracy and puts you at risk for injury if it were to snap during use.
Additionally, a damaged string can cause damage to other parts of the bow, like the cams or limbs. By regularly checking and replacing your bowstring when necessary, you extend the lifespan of your equipment and yourself as an archer.
In the following sections, we will guide you through each step involved in re-stringing a compound bow so that you can confidently maintain your gear for optimal performance on the range or in competition.
Understanding the Importance of Re-stringing Your Compound Bow
You must understand why re-stringing your compound bow is so dang important. The string on your bow is responsible for transferring the energy from the limbs to the arrow. Over time, the bowstring can become worn and weakened, leading to decreased accuracy and even safety issues. A frayed or damaged string could snap during use, causing injury to yourself or others.
Re-stringing your compound bow also allows you to check other important equipment components, such as the cables, cams, and axles. These parts work together to ensure your bow functions properly, and any damage or wear can affect its performance.
By checking these components while re-stringing, you can catch any potential problems before they become bigger. So remember to underestimate the importance of re-stringing – it's not just about replacing a worn-out string but ensuring that your entire setup is safe and functioning optimally.
Preparing Your Bow for Re-stringing
Checking and Inspection

Ensure your equipment is ready by inspecting the limbs and checking for damage or wear. If you notice any cracks or splits in the limbs, it's best to replace them before re-stringing your bow.

You should also check the cams and axles to ensure they are clean and free of debris that could cause issues with the string during use.

Preparation

Prepare your bow for re-stringing by removing accessories such as sights, stabilizers, or quivers. It will make it easier to work on the bow without interference from these items.

Loosen the limb bolts until they are nearly out of their sockets but still held in place. It will allow you to safely remove the old string without damaging your bow. With these steps, you're now ready to rest your compound bow.
Removing the Old Bowstring
After inspecting your bow for damage, removing any accessories before loosening the limb bolts to remove the old string safely is important.
Remove the quiver, stabilizer, sight, and arrow rest from the bow. Using an Allen wrench or hex key, loosen each limb bolt a few turns until they lose completely. As you do this, keep one hand on the bowstring to prevent it from snapping back and causing injury.
Once all limb bolts have been loosened and removed from their respective pockets on the riser, carefully slide the old string off each cam wheel. Be sure to pay close attention to how the old bowstring was threaded through each cam wheel so that you can properly install the new string later on.
Once you've removed both ends of the old string from each cam wheel, gently release any remaining tension on either end of it before setting it aside. These steps may seem tedious, but they are crucial in ensuring your compound bow is re-strung correctly and safely.
Take your time when removing accessories and loosening limb bolts.
Always keep one hand on the bowstring while loosening bolts.
Pay attention to how you threaded the old string through each cam wheel.
Gently release the remaining tension before setting aside the old bowstring.
Double-check everything before installing a new bowstring.

<./ol>

Installing the New Bowstring

Now that you removed all accessories and the old string has been safely removed, it's time to install the new bowstring onto your compound bow.

The first step is to slide the end of the new string onto one of the posts on your bow's cams. Then, wrap each strand around its respective cam post clockwise until you reach the other side.

Once you've wrapped both ends of the string around each cam post, ensure each strand fits snugly into its groove on each cam. Next, pull back on your bow's limbs and slip the looped end of the string over the appropriate notch in your bow's upper limb tip.

Once you've secured this end of the string, repeat it with the other end by sliding it over its corresponding notch on your lower limb tip. Finally, ensure that both limbs are evenly pulled back and seated properly before testing your newly strung compound bow.

Adjusting the Bowstring's Tension

It is important to adjust the tension of your bowstring regularly to ensure optimal performance.

Here are some steps you can follow to adjust the tension properly:

Ensure that you unstrung your bow and that there is no arrow in the bow.
Locate the limb bolts on your compound bow. These bolts are typically located at the end of each limb and are used to adjust the tension of your bowstring.
Use an Allen wrench to turn each bolt clockwise or counterclockwise until you achieve the desired tension. Be sure to turn both bolts equally so that your bowstring remains centered.

It's important to note that adjusting the tension of your bowstring can affect other aspects of your compound bow's performance, such as draw weight and draw length.

Therefore, we recommend that you consult with a professional if you need clarification on how much tension to apply or if you experience any issues after making adjustments.

By following these steps and seeking expert advice when necessary, you can ensure that your compound bow performs at its best every time you use it.

Testing Your Bow's Performance

Once you've adjusted the tension of your bowstring, it's important to test its performance. It will help ensure that your compound bow is functioning properly and safely. One way to do this is by shooting arrows and observing their flight pattern.

Shoot a few arrows briefly and observe how they fly.
Does the arrow hit the target where you were aiming?
Is there any wobbling or deviation from its trajectory?
If so, you may need to adjust the tension again or check for other issues, such as damaged limbs or worn-out strings. Next, increase the distance gradually and shoot more arrows while keeping track of their accuracy.
Remember to use proper form and technique when shooting to get consistent results. By testing your bow's performance regularly, you can maintain its optimal condition and avoid potential accidents during hunting or archery tournaments.
Maintaining Your Bow's String for Longevity
Maintaining your bowstring is crucial for extending the lifespan of your equipment and ensuring consistent performance. Here are five things you can do to keep your bow's string for longevity:
Keep it clean: Use a soft cloth or brush to remove dirt, debris, or moisture on the string after each use.
Apply wax regularly: Waxing the string helps to protect it from wear and tear and makes it more durable. Make sure to use a high-quality wax designed for bowstrings.
Check for fraying: Inspect your bowstring regularly for any signs of fraying or damage. If you notice any issues, replace the string immediately to prevent further damage.
Store properly: When not in use, store your bow in a cool, dry place away from direct sunlight or extreme temperatures.
Avoid overuse: Using your bow excessively can cause unnecessary wear and tear on the string. Give it some rest between uses to extend its lifespan.
Following these maintenance tips, you'll help ensure that your compound bow's strings remain strong and reliable over time, giving you many years of successful shooting experiences.
Frequently Asked Questions
How often should I re-string my compound bow?
You should re-string your compound bow every 1-2 years or whenever the string shows signs of wear or damage. Proper maintenance and frequent inspections can extend the life of your bowstring.
Can I re-string my compound bow or take it to a professional?
You can re-string your compound bow yourself, but take it to a professional if you need clarification. Re-stringing requires specialized tools and knowledge to ensure safety and proper tension.
What is the difference between a single cam and a dual cam compound bow regarding re-stringing?
Remove the old string and attach the new one to both cams to re-string a single-cam compound bow. For dual cam bows, remove the old bowstring and connect the new one to each cam individually before joining them at the center serving.
Is it necessary to use a specific type of bowstring for my compound bow?
Using a specific type of bowstring for your compound bow is necessary. Using the wrong type could result in damage or injury. Consult your manufacturer's recommendations and ensure proper installation by a professional or experienced individual.
What are some common mistakes to avoid when re-stringing a compound bow?
Use the correct string length and poundage to avoid damaging your bow or injuring yourself. Don't over-tighten the new strings; ensure they are properly seated in the cams. Check for any twists before shooting.
Select from these +400 bow strings for re-stringing a Compound Bow.