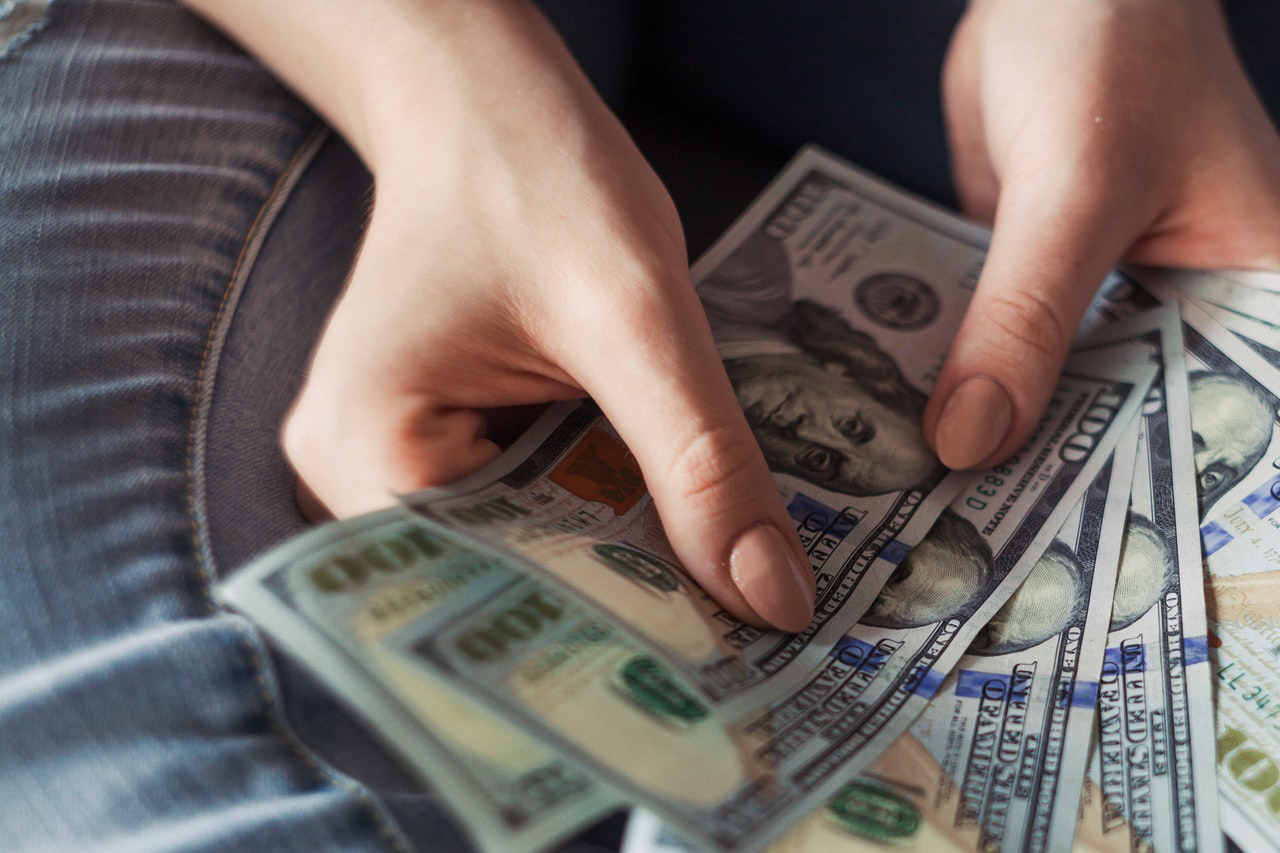 In general, restringing a crossbow can cost you $9 to $200 or more depending on these three main factors: brand, labor, and string quality. If you are confident enough, you can also opt to restring a crossbow by yourself to avoid labor costs.
Crossbows are popular these days and will probably continue to do so in the following years. However, you can also expect that owning a crossbow can cause you more money than other bow types.
Among other bows, a crossbow is an excellent investment; however, to reap what you sow, you must keep up with the maintenance expenses to ensure that it is well-maintained.
For instance, failure to regularly restring your crossbow will result in its wear and tear, and you'll have to replace them sooner than expected. Thus, resulting in additional unforeseen costs that you wouldn't want to encounter.
You may wonder how much it pays to replace a crossbow string. Restringing a crossbow can cost you around $9 to $200 or even more, depending on these three main factors enumerated below:
Brand

Like other materials, the prices of crossbow strings differ by brand too. For example, local brands' crossbow strings are cheaper than international ones because international brands have earned customers' trust worldwide and assure maintained quality standards.

The cheapest crossbow string in the market is around $9, whereas the expensive ones cost you $30 to over $100. For example, this JJZS Replacement 26.5-inch Bow String for CRS-004C Crossbow 175lbs only costs $9.99 and earned 4.2 out of 5 stars on Amazon.

On the other hand, an international brand like the Excalibur crossbow string can cost you over $30 per string.

If you want more expensive ones, you can buy Winner's Choice crossbow strings costing over $100 or a Bucknasty's crossbow string set for a much lesser price of around $65.

Nevertheless, you must ensure that you are familiar with the string you intend to buy. If this is your first time choosing a string replacement for your crossbow, always read reviews or consult other fellow archers beforehand.

It is also best to visit various archery shops to expand your options, and maybe they have the right one perfect for your crossbow. Another thing to consider is not to go for the expensive crossbow string first and always ensure it is durable at a reasonable price.

Labor

Another factor in the picture is the labor cost of restringing a crossbow. If you plan to seek professional help, you will likely spend more than restringing the crossbow by yourself.

Since you are paying for the professional's experience and expertise to correctly and quickly restring your crossbow, you can expect to spend around $20. Higher quality service from an experienced archer may charge a little more, between $25 to $50.

Additionally, you have to wait for about 15 to 30 minutes for professional services to finish restringing your crossbow, that is if the string for replacement is available and there is no need to order.

Most professional archers opt to restring their crossbow by themselves. If you are a newbie to this field, it is better to go to the archery shop to help restring your crossbow.

Since restringing a crossbow requires the proper knowledge and skills to accomplish, you may want to try leaving it in the hands of experts.

On the contrary, if you prefer to do it yourself, you must carefully read the instructions, take them step by step, and search for online tutorials if you'd like.

DIY restringing your crossbow will save you more time and money since you won't have to spend on labor costs anymore. Let's say the crossbow string you bought is only about $9; therefore, that's the only money you'll be spending to restring your crossbow, which is very cheap.

String quality

Aside from brand and labor factors, string quality is another factor influencing the restring costs. Buying a string with excellent quality comes with a price. That's why international brand strings are undeniably expensive since they assure you of top-quality standards.

A bowstring's price and brand name can also affect its quality, so we can conclude that they are both essential factors to consider. However, this doesn't mean you must automatically choose only the internationally branded ones and ignore the local ones.

You may think that brand and quality are always correlated, but it is not always the case. It does affect somehow; however, it is always better to properly test the string's durability before using it on your crossbow.

Therefore, considering the factors above, you may save or spend more depending on which crossbow string you choose and whether you seek professional services or do it yourself instead.
How often should you restring a crossbow?
On average, you must restring your crossbow every two years. However, factors such as where you use it, how often you shoot, and visible damages are vital in how soon you have to restring your crossbow.
A crossbow's lifespan varies on the manufacturer considering low-quality crossbows may not last as long as high-quality ones. However, generally, you must restring your crossbow every two years on average.
Contrarily, this is not always the case depending on the factors below, which leads you to replace your crossbow strings sooner than the two-year average:
Where you use it

In archery, you either use your bow for hunting or target shooting. Whichever purpose you want to choose your bow for, it affects the frequency of how frequent you should restring your bow.
Target shooting

If you use your crossbow for target shooting, you may have to replace it sooner than when hunting. Crossbows used for target shooting will most likely shoot more often, thus, leading to a quicker wearing of the string.

Thus, every 12 months is an excellent time to replace your crossbow strings if you do target shooting.

Hunting

Compared to target shooting, you won't likely shoot a lot when you hunt. We all know that hunting needs a more calculated and strategic approach; therefore, you will probably not want to waste your bolts without carefully observing your target.

Even though you won't fire more often, it is better to restring your crossbow every two years since you will likely be required to shoot with the heavier draw weight when hunting.

In hunting, you must shoot at a draw weight of at least 40 lbs to kill an animal. For example, it takes 40 lbs of draw weight to effectively shoot down a whitetail deer, while it takes more than that to kill an elk.

Shooting at a heavier draw weight adds stress to your crossbow string, leading to frequent replacement of your crossbow strings.

Other than the two years ideal string replacement time for crossbow hunters, you can also opt to replace it every two to three hunting seasons if you'd like.
How often do you shoot
Aside from where you use your crossbow, you must also be keeping track of how often you shoot. It generally takes 150 to 600 shots for a crossbow to require restringing.
For whatever purpose, you must keep your shooting within a reasonable range to help you decide when it is time to replace the crossbow string.
It may seem like a hassle to take count your shots every time. Nevertheless, an estimate would be enough and will pay off in the long run.
Visible damages
Visible damages are an obvious warning sign that you must replace your crossbow string soon. Below are the signs to look out for when inspecting your crossbow string's condition:
Fuzzing or fuzzing

When you shoot arrows with your crossbow, the friction between the fibers and the bolts causes them to fray or fuzz at the edges.

Light fuzzing or fraying is natural; nonetheless, you will notice that it gets heavier in certain areas over time. When this happens, you must take caution and consider replacing the string with new ones before shooting.

Many archers consider heavy fuzzing as not something too serious and thought that they could resolve it by applying more wax. However, they forgot that heavy fuzzing means the string's fiber has weak spots, resulting in untimely breakage.

String stretch

Strings stretch over time, which is normal, but when they get overly stretched, that's your indication to replace them. It mostly happens after every 50 to 100 shots that you will notice that the crossbow strings are starting to give in.

That's why it is crucial to be mindful of how frequently you shoot to avoid inaccurate shots and injuries and be able to tell when to replace the string.

Broken strands

Consider broken strands on your crossbow string as a red alert. Remember that broken strands are dangerous, leading to shooting in the wrong direction and inflicting injury to yourself and those around you.

Frequent dryness

Waxing your string is one of the top regular maintenance to increase its lifespan. Nevertheless, there will come a time when you cannot prevent your crossbow string from needing replacement.

Frequent dryness starts to become apparent when you find yourself waxing your crossbow string more often. It is an early indication of excessive wear, and replacing it should happen soon.

Out-of-spec axles

Another way to tell if your string starts to stretch is when the distance of axle-to-axle measurement increases to over .25″ out of manufacturer specification.

Serving separation

In crossbows, serving separation pertains to the thinner protective string wrapped over the main string at crucial contact points. If you are experiencing issues or wear from the serving separation, it's time to change your crossbow string.

Thus, you don't have to wait an average of two years to restring your crossbow. Once you encounter the following factors, you must replace the string with a new one to avoid any danger you can cause yourself and others.
How to restring your crossbow?
Restringing a crossbow is a difficult task that requires the right skills and knowledge to do it successfully. To restring a crossbow, you have to follow the general procedures or better follow the manufacturer's instructions to minimize errors.
If this is your first time restring a crossbow, it is better to have a professional do it for you. However, if you prefer to do it alone and are on a tight budget, kindly refer to the general procedures below:
1. You must first unscrew the limb bolt by inserting the wrench. Turn the bolts in the opposite direction, and don't let go until the limbs are free of tension.
Pull your crossbow's riser until it reaches full draw, and do this by placing your foot on top of the crossbow string.
2. Secondly, attach the end loop of the new crossbow string to the teardrop fittings while supporting the riser with the other hand. You can find its location at both ends of the crossbow's cable. Once the limbs are back in their original position, lower your crossbow.
3. Thirdly, ensure that the top and bottom string loops are firmly in the string's grooves. Then, step on the new string and pull the crossbow's riser until it's back to full draw.
Bring your crossbow down after carefully removing the old string from the listings.
4. Lastly, you must thoroughly tighten the limb bolts by screwing them until they hit the wood and then turn each limb bolt again between 1/8 and 1/4 turns. Hence, you can ensure that the limbs are tight enough.
Take note that some crossbows require a bow press to execute this properly.
Therefore, the best choice is to always follow the manufacturer's instructions before delving into the process without prior knowledge of restringing. Not only will it save you time but also the money and your safety intact.
Restringing a crossbow can cost you money, especially when you aren't confident enough to do it by yourself and would need professional services. Nevertheless, safety should always be your top priority, and a trip to the hospital is always a more expensive option.