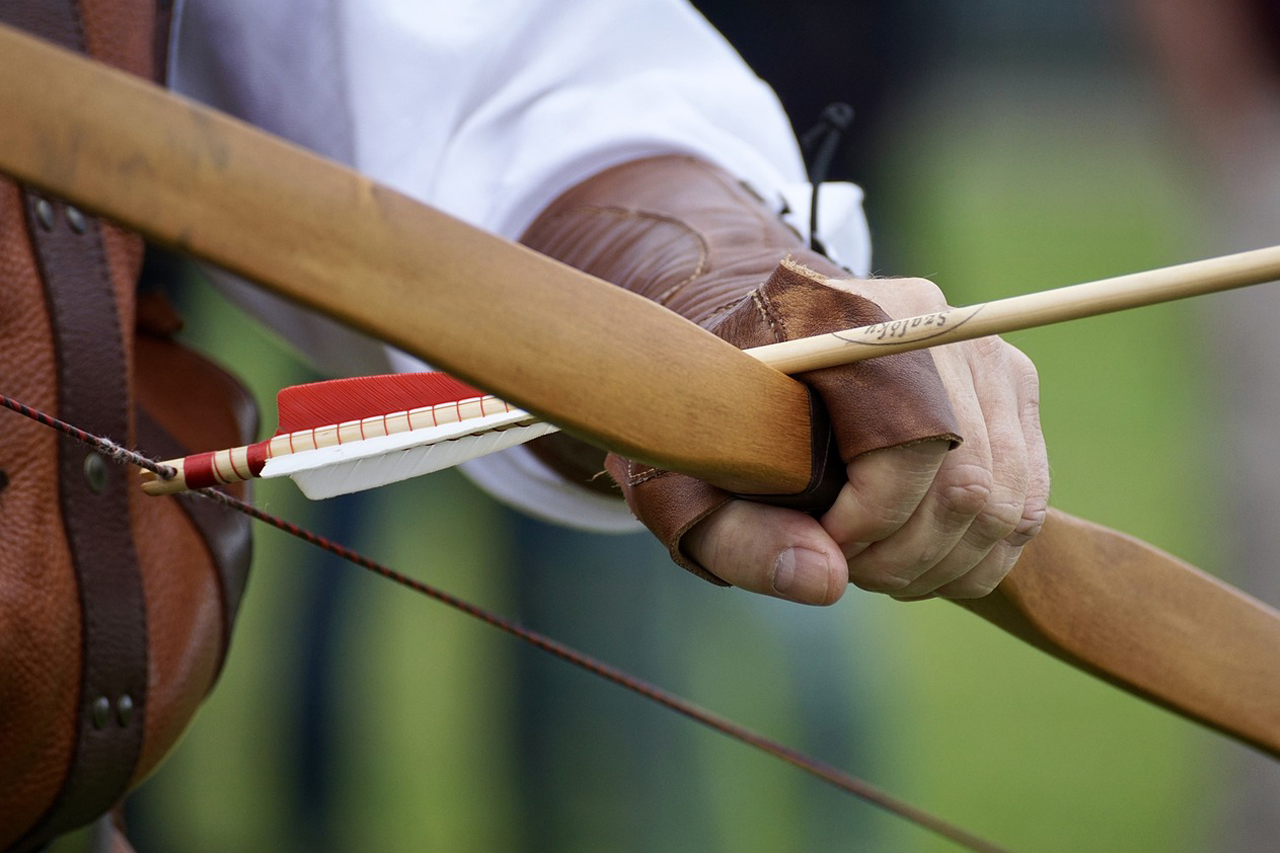 Bear Archery is an excellent bow for archers just starting to learn the sport. Their archery bows are well-made and very easy to use. New archers will find that the Bear Archery line of bows provides an outstanding balance between learning the sport and enjoying themselves.
Bear Archery has been making quality bows for decades, so they have plenty of experience crafting comfortable and practical archery equipment.
Fred Bear founded Bear Bows and started the company in 1933 to make archery bows accessible to everyone. He started with wood bows, and over time, Bear Archery shifted to fiberglass-laminated bow manufacturing.
Today, the company continues to produce a wide range of archery products under the Bear brand name. They are popular among novice and professional archers due to their easy-to-use features and high-quality craftsmanship.
They designed their products with the needs and preferences of beginner archers in mind, and they are also highly affordable. If you are starting as an archer, a Bear Archery bow is an excellent choice for getting started with this exciting hobby.
How good are Bear Archery bows?
Bear Archery bows are known for their excellent quality, durability, and performance. They are often the first choice for beginners and intermediate archers.
Bear Archery is one of the most well-known and respected brands of archery bows on the market today.
Here are the things you should know about this brand and its products:
Materials
The Bear Archery bows were initially hand-made and manufactured using fiberglass, high-end wood, and other modern materials.
With their high-quality construction and materials, many archers believe the Bear Archery bows are some of the best on the market. However, whether or not a Bear Archery bow is right for you still depends on your preferences.
Construction
Bear Archery has been making high-quality bows for years. During the early years, the bow-makers carefully crafted the archery bows by hand to ensure that each bow provided exceptional performance.
The starting point is always the same: a solid piece of wood. Each type of wood offers specific characteristics, and Bear Archery chooses the one that will provide the best performance for its goals.
Quality
The Bear Archer Bows are made of high-quality materials designed to be solid and reliable. The bowyers constructed the bows with a sturdy aluminum riser, which helps to keep the bow lightweight while providing a stable shooting platform.
All of Bear Archery's bows also have an advanced limb design and rigid string material, which help to ensure optimal shooting performance.
Durability
Bear Archery bows are also designed to be highly durable. Its high-quality materials will hold up well over time and can withstand frequent use without breaking down or losing effectiveness.
Whether you're an experienced archer or just starting, choosing a Bear Archer bow means that you don't have to worry about your equipment not being able to stand up to the wear and tear that comes with regular use.
Performance
Bear Archery bows also offer a high level of shooting performance. It is partly attributed to their advanced limb design, which allows for smooth, controlled shooting and less hand shock. They also feature a tight string material that helps to eliminate vibration and improve accuracy.
Regardless of your skill level or the type of archery you're interested in pursuing, choosing a Bear Archery bow ensures that you don't have to compromise on performance.
Bear Archery bow is the right choice if you're looking for a high-quality, durable, and reliable one that also offers excellent shooting performance.
Whether new to archery or an experienced shooter, these bows offer all the features you need to maximize your practice sessions and achieve your goals in the competition.
Who is Bear Bows made by?
Nels Grumley is the known maker of the Bear Archery bow. Nels was a great craftsman; his bow-making skills and passion for the sport helped him create a high bow. Each of his masterpieces was signed or stamped by his name, either in the limbs or riser.
Bear Archery has stores across the United States and continues offering excellent customer service.
Fred Bear's passion for archery lives on through modern-day Bear Archery products. And just as Nels Grumley's passion for bow-making still exists in his classic bows.
Both of these men have helped shape the archery industry. Their legacy inspires new and old archers to pursue their sports passion.
Pre-Greyling Era
The Bear Archery Bows have been in the market for over 50 years. And it has been considered the high-producing bow compared to the other manufacturing bows combined.
Bear Archery has many bow-makers. However, Nel Grumley was considered the most passionate about bow-making. He believed that bows should be made individually by hand to ensure quality and durability.
Here are the traditional bows designed by Nel.
Field Bow

This type of bow is a traditional bow having a straight limb. The bow's design is less complex and, therefore, easier to manufacture. It allows for more efficient use of materials and greater accuracy in its construction.

Additionally, with its straight limb, the bow is expected to produce less vibration when shot, making it more comfortable to shoot and enabling the archer to achieve greater accuracy.

Check out these +40 Traditional bows that you can purchase.

Hunter Bow

This type of bow has steamed limb tips but without Brush Nocks. It means it can significantly increase the efficiency of its shot.

Where traditional bows use brush nocks that cause friction and slow down the arrow, steamed limb tips provide a smoother and faster release.

It allows for increased accuracy, precision, speed, and overall performance with every shot. In addition, the steamed limb tips are much less likely to become loose or bent over time, thus providing a more consistent and reliable shooting experience for archers.

With their improved performance and durability, bows with steamed limb tips provide an excellent way for archers to maximize their accuracy and precision when shooting.

Check out these +50 hunter bows by Bear Archery.

Bush Bow

This type of bow has 1-2 inches-long brush nocks carved into the limbs' ends.

Bow brush nocks help the archer keep a more consistent grip on the bowstring while aiming and shooting. It can be beneficial for novice archers adjusting to proper form and technique.

They can also increase accuracy by providing a consistent anchor point for the bowstring on either side of the bow, resulting in more consistent arrow trajectories.

Deer Slayer

This bow has brush nocks 3-4 inches long. It means this bow has increased stability and accuracy of the arrow when released. The longer nocks provide more friction against the string, resulting in a smoother release that experiences less bounce back.

Furthermore, having longer brush nocks also allows for better grip and control, allowing for a better consistent shot every time. It increases accuracy, as well as the overall performance of the bow.

These four bows are initially available in one piece, but later some are made in 2-piece.
Bows during the Greyling Era
In 1947, the team decided to mass-produce their bows and move to their new production plant in Grayling, Michigan. This time, more bow manufacturers have different styles, sizes, and lengths.
Aluminum Laminated Bows

Aluminum laminated bows are made from several layers of aluminum and a core layer, with the aluminum providing strength to the bow and the core layer absorbing vibrations.

These bows are more durable than wooden bows but still offer a smooth draw. Depending on your type of arrow, you can use it for target shooting or hunting.

The Compass Kodiaks

Bear Archery introduces the Compass Kodiaks in the early 50s. They name it as such because of its small round compass embedded into its riser.

Today, the Kodiaks are still available in the market. This premium compound bow is the first of its kind. Though it may not be the same design, the performance is still remarkable.

The Kodiak series also includes four other bows with different designs: the Kodiak Magnum, Kodiak Hunter, Kodiak Mag Hunter, and Kodiak Warrior. Each bow offers superior performance with every shot.

The Kodiaks satisfy all your shooting needs, whether you are an advanced archer or a beginner.

Check out these +70 Bear Archery Kodiaks.

The Bear Take-Down

The Bear Archery Take-Down Bow is popular among expert archers due to its excellent design and performance. This bow features an adjustable length, allowing you to customize it based on your needs, whether you're shooting targets or hunting game.

Fred Bear introduced this kind of bow in August 1969, and it quickly became one of the most popular bows among expert archers. It has a lightweight design that makes it easy to carry around while providing a powerful shooting experience, thanks to its speed and accuracy.
New Generation Bear Archery Bow
Compound Bows

Compound bows by Bear Archery are some of the most popular archery bows used for hunting, target shooting, and competitions. They feature advanced technology that provides maximum performance and accuracy.

The limbs on a compound bow are made from materials like carbon fiber or aluminum, which helps to make them lightweight yet durable.

The cams on these bows provide a draw cycle that is smooth and efficient. It allows the archer to focus more on accuracy instead of struggling with the effort it takes to pull back the bowstring.

They also produce less noise than traditional bows, which can help you stay undetected while hunting.

Check these +100 compound bows by Bear Archery.

Traditional Bows

Traditional bows by Bear Archery are an excellent choice for those looking to get into archery. These bows offer a classic design with modern specifications, making them stand out from other bows in their class. They feature an aluminum riser and laminated wood limbs, which provide a smooth draw and consistent performance shot after shot.

These bows are lightweight and easy to maneuver, making them ideal for target practice and hunting. With an adjustable draw weight, archers of any experience level can use them. The limbs are also reinforced with fiberglass for added durability.

Take a look at these +30 Traditional Bows by Bear Archery.

Crossbows

Crossbows by Bear Archery is the perfect combination of power and accuracy. They use an advanced trigger system that allows for maximum efficiency when shooting, so you can be sure of a consistent level of performance every time.

With adjustable draw weight, stock length, and other features, these crossbows offer precision in each shot. The ergonomic design of the stock, combined with a lightweight frame, helps to minimize fatigue during long days in the field.

Check out these +80 crossbows by Bear Archery.

Youth and Rec

Youth and Rec bows by Bear Archery are designed with one thing in mind—ease of use. Their lightweight designs, adjustable draw weights, and lengths mean they can be used by young and intermediate archers. They are also ideal for beginners, as they perfectly balance accuracy and ease of learning.

The bows come in traditional designs or modern camo styles, so you can choose whichever one suits your needs best. You can start shooting like a pro with Youth and Rec bows by Bear Archery.
Does Bear Archery have a lifetime warranty?
When it comes to bows, you want something that will last. You want to avoid replacing your bow after a few months or years. You need something reliable and durable, which is where Bear Bows comes in.
The Bear Archery Bows has a limited lifetime warranty, which would only apply to the original owners. It will cover the limbs, risers, and cams.
Here is the table breakdown of the warranty coverage for Bear Archery Bows:
INCLUDED
Bow Part
Coverage
Limbs
Full coverage during the first five (5) years

50% of the cost after five (5) years

Risers
Lifetime Warranty
Cams
Lifetime Warranty
EXCLUDED
Parts
Damage
 

Strings, Bearing, Cables, Peeled off Paints

Mishandling, abuse, dry firing, modification or alteration, and shooting with arrows less than 5 grains per pound of draw weight voids the warranty
The coverage of the warranty will not be automatic. Upon purchase, you must complete the registration online in 30 days. Otherwise, warranty coverage will not be in effect.
Tips to Maximize the Use of Bear Archery Bows
If you wish to maximize the use of your Bear Archery bows, a few tips can help you achieve just that. Whether you're an expert archer or a beginner just starting, these tips will help ensure that you get the best possible performance from your bow.
Keep your bow well-maintained

Regular maintenance is essential to getting the most out of your Bear Archery bows. It means making sure that all parts are cleaned and lubricated regularly so that they stay in good working order and you can avoid unexpected mechanical problems or breakdowns while you're out shooting.

Get fitted for the right bow size.

Bear Archery bows come in various sizes, so choosing one that suits you well is essential. If your bow is too big or too small, it will affect your accuracy and make it much more challenging to shoot accurately. Be sure to get fitted by an expert at a local archery shop before purchasing to get the right bow size for your needs.

Practice regularly

Practice as often as possible to get the most out of your Bear Archery bows. Whether a new archer or an experienced one, regular practice will help ensure that you stay sharp and can hit the target accurately and consistently.

Find the right bow for your skill level and needs.

Bear Archery offers a range of archery bows suited to different levels of experience, so it's essential to find one that's right for you. Whether you need a lightweight bow for hunting or something more durable for target shooting, a Bear Archery bow is perfect for your needs.

Create a good shooting stance

A solid and consistent shooting stance is essential for getting the most out of your Bear Archery bows. Make sure you're using a well-balanced shooting stance that allows you to aim each shot accurately and consistently hit the bullseye.

Consider the above tips to ensure you get the best performance from your Bear Archery bows.