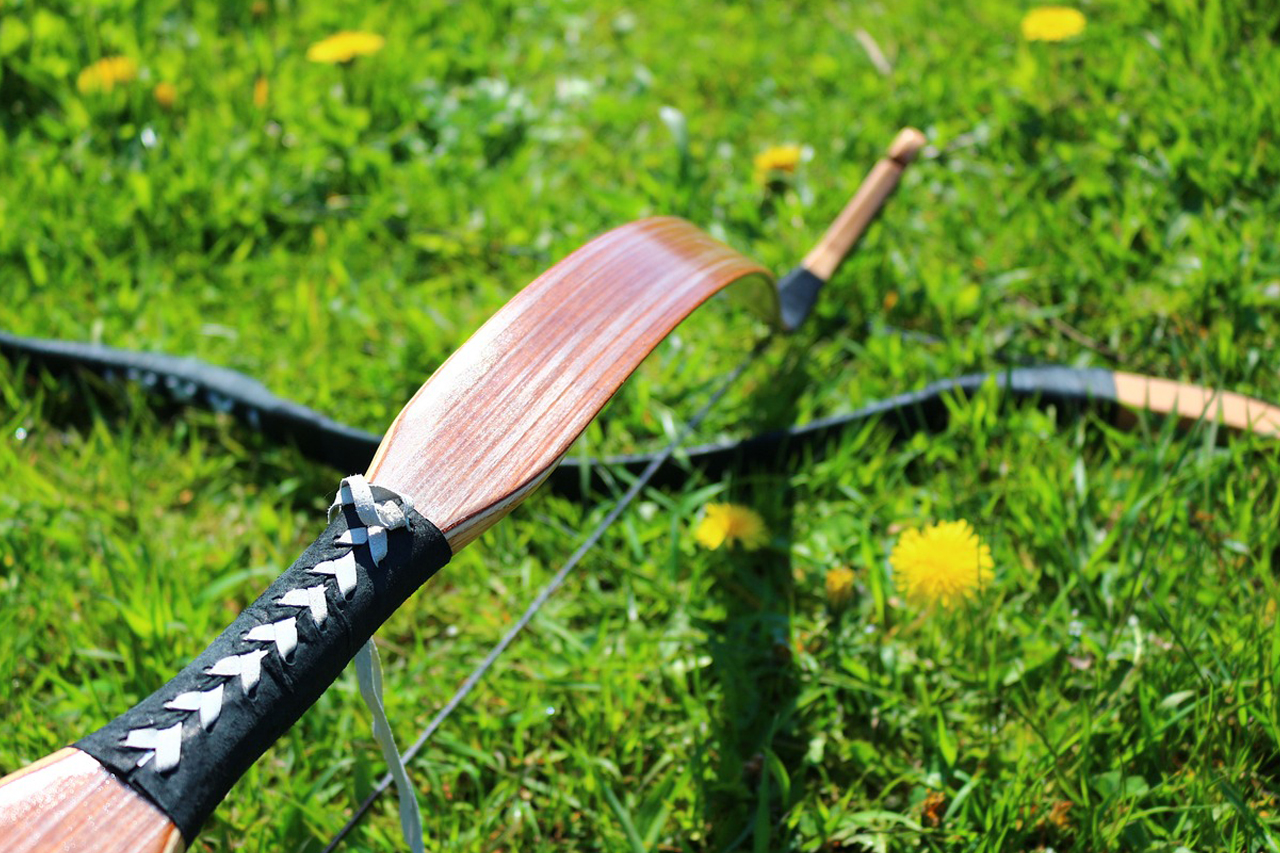 Archery scholarships allow students to continue participating in archery while attending college or university. This arrangement enables young archers to attend college with allowances from school or sponsor organizations in exchange for their representation in any archery competition.
College and universities are expensive, so most high schoolers who want to pursue college try their best and compete for scholarships.
Benefits of the Archery Scholarship
1. Financial Support
This point is one of the most apparent benefits of an archery scholarship. The program will help support the student archer financially.
They can either cover the full tuition fee or reduce it. So, for high schoolers who excel in archery but cannot afford college, the program would be their chance to pursue their dreams.
2. Opportunity to Excel More in the Field
An archery scholarship allows you, as a student, to excel in the sport while pursuing higher education. You can receive expert coaching and access world-class facilities, which can help you improve your skills and compete at a higher level.
3. Professional Development
Archery scholarship programs often provide opportunities for professional development. Some scholarships offer internships or other work related to archery management that can help students gain experience and valuable skills for their future careers.
4. Exposure to the same Network
Archery scholarships offer students the chance to meet with coaches, mentors, and other professionals in archery. This networking can help them build relationships and connections that can benefit them during and after their college careers.
Top Archery Scholarship Opportunities:
While scholarship providers choose from the winners or top finishers in archery in a competition, it is best that you also know the organizations who are holding these competitions to know which one you should join or participate in.
1. Easton Foundations – National Field Archery Association
Easton Foundation is a non-profit organization that aims to promote and grow archery worldwide. The foundation and the competitions they hold pave the way for the National Field Archery Association to award $50,000 in scholarships to young archers who wish to pursue college.
The base award will be $500; you can get up to $20,000 if you are a high performer. They also allow the athlete to choose the school and the degree they want to pursue.
Application Requirements
You must be a member of the NFAA, USA Archery, or the national archery association (NAA)
Present junior student or not a graduating high schooler on the year of the application
Active in Junior Olympic Archer Development, Junior high archery, or high school freshman to sophomore for two to four years
Maintenance Requirements
GPA: 2.0 and above on a 4.0 scale
Full-time student for 2-4 years course or degree

2. Foot Locker Scholar Athletes Program

The organization offers $20,000 in scholarship funds to incoming first-year college students pursuing a 4-year college degree.

Basic Qualifications:

High school seniors taking up a 4-year course in an accredited US university or college
Active in high school archery with notable performance
Maintained a GPA of at least 3.0 or higher
US citizen or US permanent legal resident

Character Qualifications

A good sportsman with a good character identified or recommended by the school
Excel in academe
Active in community activities
Display good leadership

3. University of Illinois – Avery Brundage Scholarship

The program started in 1974 and was funded by the Avery Brundage alums and staff of the US Olympic committees.

The scholarship offered will be for all sports, including archery. A qualified grant will receive $2,500.

Applicant must:

Aiming for a bachelor, master, or doctorate at the University of Illinois
In the top 25% of the undergraduate class

4. Texas A&M Archery Scholarships

The organization provides five scholarship programs for high-performing athletes.

Texas A&M University – Archery Team Scholarship
Texas A&M University Deerfoot Youth Camp Endowed Archery Team Scholarship
Texas A&M University Frank Thomas Endowed Archery Team Scholarship
Texas A&M University Bill Coady Endowed Archery Team Scholarship
Texas A&M University Holly McCoy Endowed Archery Team Scholarship

The successful applicant gets the grant per semester, which is renewable after meeting the requirements.

Enrolled at the Texas A&M University as a full-time student
Your GPA should be at least 2.75 on a scale of 4.0
Good character and is a good sportsman
Active in practices and meetings
Take part in all required team competitions

5. Minnesota State Archery Association (MSAA) Scholarship Program

The MSAA has two scholarship programs offered each year and grants $500.

Basic requirements:

Graduating student of academic excellence
Must be an MSAA member of good standing
Active in extracurricular activities
Good leadership skills
Good moral character
US Citizen
With a recommendation from the applicant's teacher
A good score on Scholastic Aptitude Test (SAT) or (ACT) American College Testing Program

The applicant is not necessarily skilled or a master in archery, but he must show the potential for improvement and love archery.

6. Shootingtime.com Archery Scholarship

The Shooting Time organization offers scholarships yearly to archers who cannot afford college and wish to get a degree.

The program will grant $500 for tuition, books, and other academic expenses. The organization will give the funds to the grant's chosen college or university.

Qualifications:

A minimum GPA of 2.5 on the year of the application
Enrolled and taking a 2-year or 4-year degree course
Filled up the application form
Successful applicants must attend archery sessions and competitions for the entire school year.

Are there any universities in the USA that have archery scholarships?

Most of the colleges or universities in the US have archery scholarships. Some universities have varsity archery teams and offer scholarships to athletes who compete at the collegiate level.

One of the universities on top is Michigan State University which has recorded numerous awards.

Tips on Finding an Archery Scholarship in the US

Many schools and organizations offer athletic or archery scholarships in the country, so choosing the one that suits you best is vital.

1. Start searching online or reach out to local archery clubs.

You can search the school's website to see if they offer an archery scholarship. Some schools have dedicated web pages outlining their athletic programs and available scholarships. You can also check the NCAA website for a list of schools that offer archery programs.

Alternatively, you can reach out to local archery clubs, as most of them partnered with schools for varsities and athletes. They may have information on scholarship opportunities or partnerships with local schools. Additionally, consider talking to coaches or athletes in the archery community for advice and recommendations.

2. Select 2 to 3 Options

Dig into the details of the scholarship. Consider the scholarship's value, duration, and additional benefits or associated requirements.

For example, some scholarships may require recipients to participate in specific competitions or events and maintain a certain GPA or academic progress. Compare options among the schools you have chosen.

3. Weigh the Essential Points

Check if the college or university offers the degree you want to pursue. While the program can provide significant financial support for your athletic pursuits, it is also essential to ensure that the school you attend can offer the academic training and degree credentials you need to achieve your long-term career goals.

4. Refrain from focusing on geographical location.

While it can be advantageous if the school's location is near your place, it is crucial to consider schools with a good track record in archery for the best opportunity and exposure.

Choosing a school with a successful archery program can provide valuable training, competitive opportunities, and greater exposure to scouts and coaches looking for talented athletes to recruit.

What college has the best archery program?

Below are the colleges with good archery programs:

University of South Carolina — Columbia (Columbia, SC)
University of Southern California (Los Angeles, CA)
University of Texas at Dallas (Richardson, TX)
University of Wisconsin
Wellesley College (Wellesley, MA)

Things to Consider when selecting schools with the best archery program

When choosing a college with the best archery program, here are some things to consider:

1. Program Reputation

You can also look for colleges that are members of organizations such as the National Collegiate Archery Association (NCAA), USA Archery, or the World Archery Federation.

These organizations have strict guidelines and standards for their members, ensuring the colleges have quality programs providing a safe and supportive environment for student-athletes.

2. Coaching Staff

The coaching staff can be crucial in helping you develop your skills, achieve your goals, and navigate the challenges of being a student-athlete.

Look into the coach's background, credentials, and experience in archery coaching. Look for coaches with a strong track record of success, experience working with athletes at your level of skill and experience, and the ability to communicate effectively and motivate you to perform at your best.

3. Archery Facilities

A well-equipped and well-maintained range can allow you to train and practice effectively and contribute to your overall safety and enjoyment of the sport.

Look for colleges that have both indoor and outdoor ranges that are accessible to student-athletes. The indoor range should be climate-controlled, well-lit, and adequately ventilated to ensure a safe and comfortable practice environment.

The outdoor range should be well-maintained, with targets and backstops that are in good condition and meet the safety standards set by governing organizations.

4. Sound Support System for Student-athletes

As student-athletes, you may often face unique challenges and demands that can impact your academic performance and overall well-being, so having access to a range of support services can be critical to your success.

So, look for a school with dedicated academic advisors who understand the demands of being a student-athlete and can help you balance your academic and athletic commitments.

5. Competitive opportunities

Competing at the national and regional levels can allow you to hone your skills, gain valuable experience, and Network with other archers and coaches.

Check if the school participates in regional and national competitions. Competing at these events can help you benchmark your skills against other top-level archers, learn from experienced coaches and judges, and showcase your talent to potential sponsors or professional teams.

How many schools have women's archery in the US?

Nine schools have women's archers under the NCAA division, 12 for NAIA, and 6 in other divisions but not solely a women's team.

There are no schools dedicated to women's archery teams. Most universities and colleges are Coed under the NCAA and NAIA divisions. These athletes compete under the bylaws of USA Archery.

While women may face challenges and barriers in sports, including archery, many universities and colleges offer support and resources for female athletes to succeed.

This provision includes equal access to training facilities, coaching staff, and athletic scholarships, among other resources.

Does Michigan State University have an archery team?

The Michigan State University (MSU) has an Archery Club open to all students interested in archery. The club offers recreational and competitive archer opportunities and has a range of skill levels, from beginners to experienced archers.

The club participates in various tournaments throughout the year and provides a supportive community for students who share an interest in archery.

You can get more information on the MSU Archery Club's website or by contacting the club directly.

There are two teams in MSU Archery:

The indoor team is the one who competes at US Indoor Nationals every year, and the outdoor team competes in Collegiate Regionals and USA Archery National Outdoor Collegiate Championship (NOCC).

When you are part of the MSU archery team, you will be exposed to different organizations offering scholarships to young archers.

Being part of the archery team is also an excellent opportunity to get funding for your education by meeting the standard and qualifications of the sponsor organization.

Does Stanford have an archery team?

Stanford University has an archery team. The team comprises Stanford undergraduate and graduate students under the direction of the former US national team member Francisco Parchaso.

The team welcomes both experienced archers and beginners. They provide opportunities for members to improve their skills, compete in tournaments, and socialize with fellow archers.