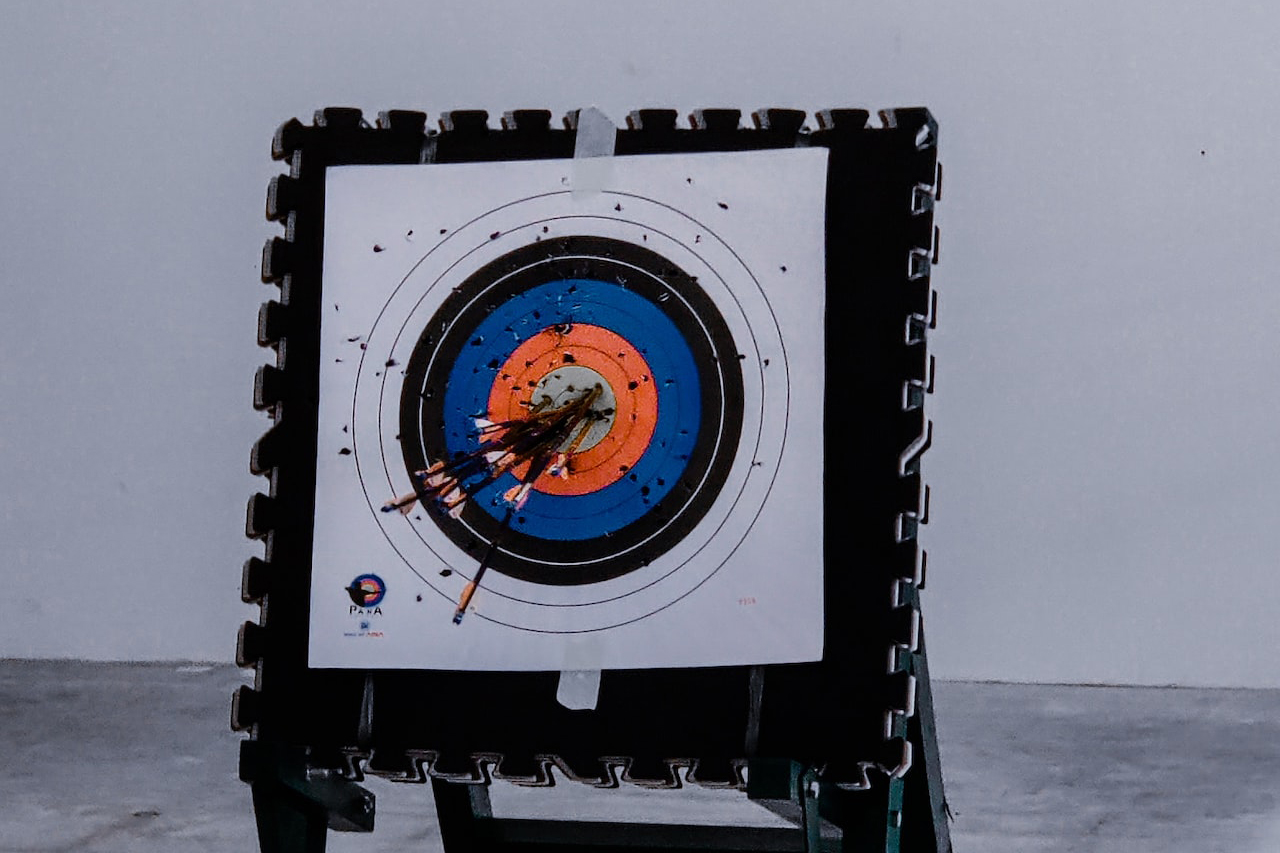 A crossbow can last up to thousands of shots with proper and consistent maintenance and replacement of worn-out parts. Although crossbows can last for years, it is impossible to use them infinitely.
Crossbows are a formidable and powerful weapon that can kill large wild animals in one accurate shot through the heart and lungs. Despite this great advantage of using them, owning crossbows costs you a lot. You may find cheaper ones, but they don't guarantee much regarding lifespan.
It makes sense to inquire how many shots a crossbow can be good for before replacing it with a new bow. Although you can shoot your crossbow for thousands of shots, there is no definitive answer since it always depends on how well you maintain it.
Some archers claim a crossbow takes over 2,000 to 3,000 shots to wear out. Meanwhile, some argue that it only takes 1,500 shots. On the other hand, others express that crossbows can last a decade.
If you have noticed, crossbow users have differing opinions about the topic. However, one thing is clear: crossbows are durable enough to last for years and thousands of shots but not infinitely. Therefore, you can expect you'll have to replace it with a new one at some point.
It is crucial to know that it all depends on how frequent you do the following:
Immediate replacement of worn-out parts like limbs, cables, and string
Consistent and proper maintenance
Avoid keeping it cocked for long periods
Regular shooting without adequate inspection and maintenance
Storing it in a secure and safe place away from dust, rain, sunlight, children, animals, and snow
Replacing a crossbow's components from time to time can be costly. However, doing so is crucial to prolong your crossbow's lifespan and not to run into more terrible damages that can lead to compromising your safety.
Moreover, purchasing a cheap and low-quality crossbow won't likely last for thousands of shots, and the chances of you replacing it sooner are high. That's why buying high-quality crossbows for more prolonged use and safety is vital.
Here are the following factors you have to remember concerning a crossbow's lifespan:
Arrows

Using incorrect arrows to shoot from your crossbow directly impacts its overall health. If you haven't used crossbows before, you must know that every model has recommended parameters for its arrows, which include the following:
Arrow material
Arrow weight
Nock shape
Vane length
The ones enumerated above must be under the manufacturer's recommendation. It means that it would be best for you to follow the advice given by your crossbow manufacturer to maximize its use.
Prominent crossbow companies, such as TenPoint and PSE, produce arrows for their particular crossbow models. Using the wrong bolt or parts would be detrimental to the crossbow's performance and will likely damage or destroy it.
For instance, using arrows lighter than the recommended weight will absorb less energy and reduce force. As a result, the crossbow's string and limbs will vibrate loudly, leading to significant damage.
Availability of crossbow parts
It would help to consider which manufacturer you want to purchase a crossbow from besides using the right arrows. If a crossbow's longevity is your primary concern and priority, it would be best to buy from a manufacturer that won't likely go out of business soon.
Remember that parts replacement happens more frequently when you use your crossbow. For instance, crossbow strings generally need to be replaced every two to three years or less, depending on how much you shoot.
Suppose that the time has come for you to replace your crossbow's string, but the manufacturer you bought it from stopped producing parts for the crossbow model you purchased. Hence, you will have difficulty finding where you can purchase the same string quality.
Although crossbows are becoming increasingly popular as lockdowns have eased and hunting has become a more known hobby, it doesn't promise that all crossbow manufacturers won't cease operations.
After its discontinued operations, the 2013 acquisition of Horton Archery by Hunter's Manufacturing Company, Inc. is a prime example. Please take note that Horton Archery was the leading crossbow manufacturer during its time and produced high-quality promising crossbows.
Despite the company's exceptional reputation, it has to close its doors, making it difficult for its customers to find alternative replaceable parts. Although it doesn't always happen, it doesn't mean it is not that uncommon.
Therefore, it would be best for you to check your chosen crossbow model's availability of accessories. You can ask a professional with the same crossbow model or an archery shop about alternative accessories if the manufacturer suddenly goes out of business.
Warranty
Lastly, one of the most apparent factors you must look for in purchasing a crossbow is the warranty granted by the brand. Not all crossbow manufacturers give similar warranty conditions. Some are stricter and shorter than others, while some offer a "lifetime warranty."
TenPoint and Excalibur are famous for offering a lifetime warranty on manufacturer defects. However, you should know that the "lifetime" term here only applies to the original buyer. Thus, the second-hand owner of the crossbow cannot avail of this offer.
Another thing to note is that warranties do not cover damages to the crossbow resulting from misuse or abuse. An excellent example of this is dry-firing a crossbow. Whether accidental or not, a dry-fired crossbow immediately voids the warranty.
In addition, the manufacturer categorizes particular accessories as "normal wear items." These accessories are not under a lifetime warranty, so you would have to get them repaired or replaced using your own money:
Rope cocking device
Suppression pads
Bowstring
Cables
On the other hand, some manufacturers, like TenPoint, offer a limited number of years warranty for those accessories classified as "normal wear items." If you purchase a TenPoint crossbow, you will likely have a 5-year warranty on the cocking device, limbs, and scope.
It would be great to thoroughly read the warranty text of your chosen crossbow so you can manage your expectations on how long the product and items would last.
A good crossbow can last long if you take good care of it. By taking note of the factors mentioned, you now know what to do and expect regarding a crossbow's lifespan.
Do crossbows lose power over time?
A crossbow loses power over time if you shoot it frequently or leave it cocked for over 24 hours. Immediately replace the broken strands when this happens so your crossbow stays robust.
Encountering problems with your crossbow is a challenge that will require you to spend your money. However, using crossbows also demands a commitment to ensuring the weapon stays usable and durable until its no longer of use.
One challenge of using a crossbow is it loses power over time. Inevitably, the power of a crossbow degrades. You may wonder what makes it happen and if there is anything you can do to avoid it.
Unfortunately, crossbows have replaceable parts that require constant replacement throughout their lifespan. Therefore, it will likely be unavoidable for a crossbow to lose power, mainly if you shoot it frequently.
Some crossbow users expressed that their crossbow becomes less potent after 600 shots. You can tell that your crossbow gets less powerful if you are experiencing failure in shooting accurately despite doing proper maintenance.
For example, while shooting, you are having trouble having your arrows hit the target spot, which happens when there is insufficient momentum to shoot arrows.
Below are the things that influence such power loss on your crossbow:
One factor contributing to crossbows losing grip and power over time is frequent shooting. Remember that constant shooting of arrows can result in stretching the crossbow.
Although you can leave crossbows cocked the entire day, manufacturers firmly advise not to leave them cocked for more than 24 hours since it can cause premature stretching of the crossbow strings and cables, which can result in a crossbow loss performance.
When you notice that your crossbow's been losing power, it is advisable to replace the broken parts immediately to continue having an excellent shooting experience. Furthermore, replacing the damaged strands can help prolong your crossbow's life.
Remember that a loss in your crossbow performance does not immediately require purchasing a new crossbow. It only means that there are certain parts of the weapon that you need to replace as soon as possible.
How often should you lube your crossbow?
Lubricate your crossbow no less than once a year, mainly on parts like the safety slide, axles, trigger mechanism, and dry-fire inhibitor. In addition, you can check the manual for specific instructions on where to lubricate your crossbow.
Proper maintenance on your crossbow is a must and something you should not take for granted, no matter how rarely you use your crossbow. Included in the crossbow maintenance is lubricating some of its parts as indicated in its owner's manual.
Remember that if you look forward to using your crossbow for a long time, lubricating it helps make a difference and keeps its parts in good condition.
The axles, trigger mechanism, safety slide, and dry-fire inhibitor are the most common parts of the crossbows that need lubrication. It would be best to lubricate them no less than once a year to function correctly and smoothly. It would also be better to lubricate them as often as possible, especially when you notice anything unusual on these parts.
Moreover, don't forget to review the owner's manual that came with your crossbow to ensure you haven't forgotten to lubricate any parts of it.
Also, ensure only to apply high-quality lube to your crossbow. You can always refer to your manufacturer's recommended lubricant or oil for better results.
Aside from lubricating specific parts on your crossbow, these are also part of the maintenance process you must not miss:
Waxing and applying conditioner to the cables and string

It is advisable to apply wax on crossbows with exposed cables and string. Don't forget to rub the strands with a small piece of leather or your forefinger and thumb to ensure that the wax is fully absorbed.

As a next step, apply conditioner to the strings and cables, especially the end-loops of the servings.

If your crossbow manufacturer has specific cables and string maintenance instructions, please follow them to avoid unforeseen damages.

Applying rust-protective oil

Some areas of the crossbow, like nuts, axles, bolt heads, clips, and screw heads, can be susceptible to rust from moisture. Thus, don't forget to apply rust-protective oil on these parts to prevent any rusting.

Use a cotton swab to put rust-protective oil on specific crossbow parts. After doing so, clean up any excess oil.

As part of your hunting or archery season preparation, here are other things you must do to keep your crossbow in good condition aside from applying lubricants, wax, and conditioner:
Inspect your crossbow's cocking mechanism
Find any wear and tear on the string and cables. Have them changed if needed.
Check for dirt, debris, or grit on your crossbow.
Tighten the screws, bolts, and nuts
Spin your arrows to check for any bent
Dispose of bolts with cracks, damage, or dents
Lubricating and inspecting your crossbow from time to time is part of your responsibility as an archer. Always ensure your crossbow is free from any cracks, dust, rust, wear, and tear for prolonged use.
Every item expires, and crossbows are not an exception since it is impossible to use them infinitely. It can take over a decade or less for a crossbow to be of use, depending on how you take care of it and whether it is high-quality or cheap.
Nonetheless, constant maintenance and thorough inspection can help you quickly identify if there are things you need to fix on your crossbow, including a loss in performance.