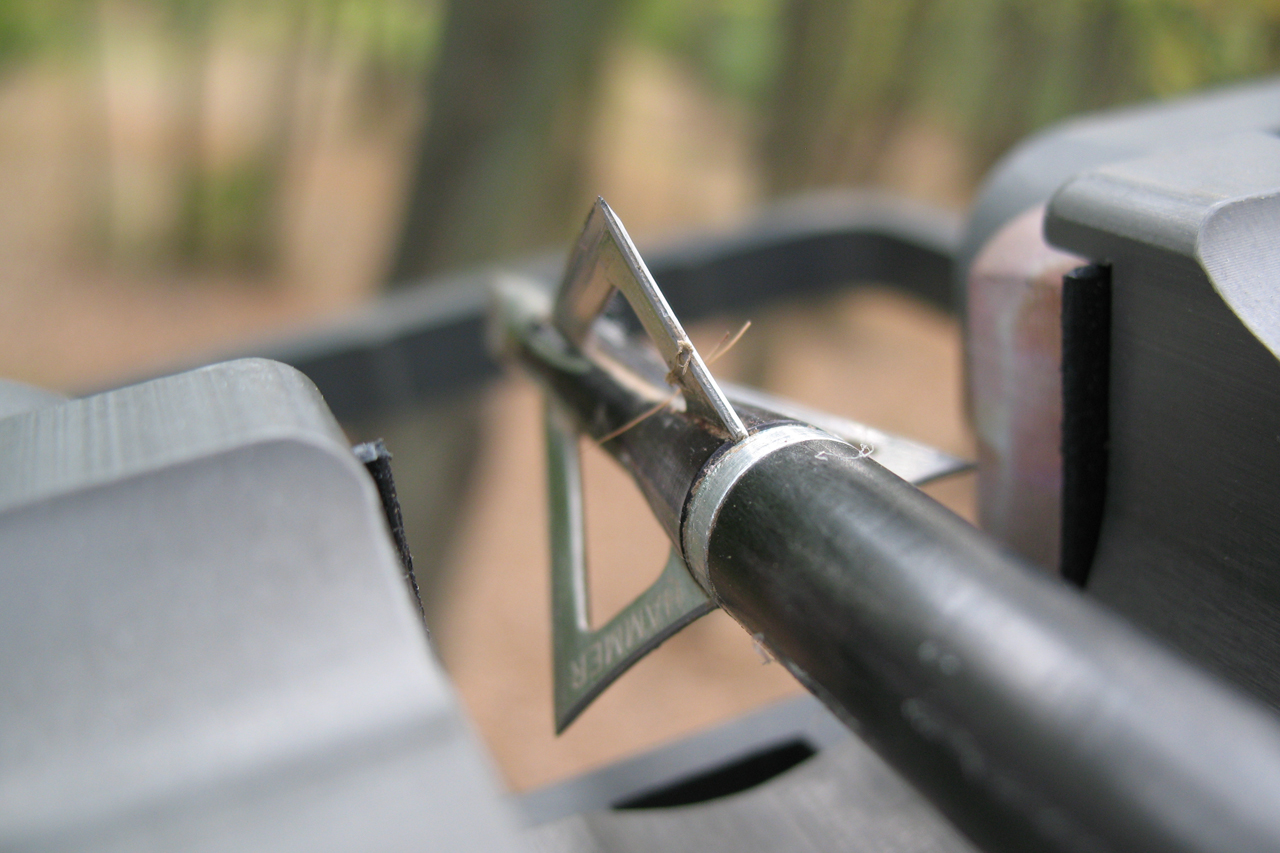 Crossbows are expensive because they provide the best hunting experience by incorporating these components: purpose, power, construction, resistance, shooting system, durability, and accessories.
Crossbows are admirable and have long proved to be a significant weapon in hunting. However, its greatness comes with a price that can be quite a shock to many.
Nevertheless, before concluding that crossbows are not worth their price, let's take a look at the following components incorporated into this weapon that makes it so expensive:
Purpose

Before delving deeper, it's essential to know the root cause of why crossbows are so expensive, which is solely on its purpose. In creating the crossbow, the goal was to provide its users with the ultimate hunting experience.

A crossbow acts like a ready-to-use weapon because of how advanced it is, compared to other bows. Its counterparts require archers for intensive planning, technique, and constant preparation.

In contrast, when it comes to using crossbows, you don't need much effort, which makes it quite convenient.

Hence, during bow hunting competitions, you can notice that there are a lot of crossbow hunters who can shoot more targets compared to bow hunters. Therefore, you are paying the price to have better chances at hunting.

Power

Crossbows are a powerful hunting weapon. However, beware of a cheaper crossbow since it is likely that it can't give you the power you want to hit your target correctly.

Take note that cheaper crossbows compromise power resulting in not being able to create the necessary impact needed to hit the target. Moreover, low-cost crossbows will likely lose their power sooner than expensive ones.

For the crossbow to hit the target correctly and accurately, it must possess adequate power, which is impossible with cheap crossbows. Therefore, expensive crossbows are ideal and recommended since they ultimately produce the power a hunter desires.

Construction

Compared to other bows, every part of the crossbow can be pricey. When summed up together, anyone can tell that crossbows are expensive due to the caliber of the building materials used in their construction.

Aside from the quality of materials, below also plays a significant factor in the final cost:
Where the materials come from
Casting and machining tolerances of the different components
Packaging
If you are considering opting for the cheapest ones, please remember that a compromised crossbow construction won't do you any good, especially in the long run.
Resistance
The more expensive a crossbow, the higher its resistance against the different environments.
For example, when you go hunting outside, you can rest assured that your crossbow can withstand the heat, cold, sand, or moist environments present at the moment.
Shooting system
A crossbow's shooting system is high quality; an excellent example is its string.
You may have noticed that crossbow strings are more expensive than other bows' strings. The reason behind this is that since crossbow string is in constant tension, it needs to be more durable and thicker.
Compared to the strings of other bows, which are thinner, crossbow strings come off as more costly because they need to be high-quality at par with the crossbow itself.
Moreover, its string isn't the only one that composes its shooting system. The crossbow parts included in its shooting system besides the string are:
Using crossbows are more dangerous than using other bows. Therefore, there is a need for a safety system that allows you to shoot when removed and keeps you safe when in place.
The butt stock rests behind the stock against your shoulder since you can't rely solely on the crossbow to endure the shooting.
Cocking system keeps the arrow in place before deciding to shoot, which is unique in crossbows.
Thus, this shooting system dramatically adds to the crossbow's overall price, making it so expensive.
Durability
Crossbows need to be durable for them to last long. Made up of durable materials, it guarantees a better hunting experience.
Hence, it is no wonder that the more durable the crossbow is, the higher the price.
Accessories
Due to their complexity, crossbows have a variety of accessories you can add to enhance your shooting performance. Crossbows accessories include but are not limited to string silencers, string dampeners, scope, broadheads, quiver, bolts, sling, etc.
By adding accessories, you will be spending a lot of money, yet it can be worth it.
Crossbows are complex, making them so expensive because it has to incorporate every component to offer you a better hunting experience.
How expensive is a good crossbow?
Mid-range crossbows are good ones but are pretty expensive, with prices ranging from $500 to $1000. However, if you are looking for the best-quality crossbows, you can expect to spend as much as $1000 above.
Crossbows are more expensive than other bows, even within the budget range. The prices of crossbows differ greatly based on their function, manufacturer, and other added features.
Compared to the past decade, the prices of crossbows have skyrocketed because of the continuous technological advancements.
Despite this concern, you will be happy to find many great options and may select the right crossbow for you within your allocated budget. Below is an estimation of crossbow prices classified based on the following range:
Budget crossbows range from $150 to $200
Lower-end crossbows range from $200 to $500
Mid-range crossbows range from $500 to $1000
High-end crossbows range from $1000 and above
Crossbows within the budget range of $150 to $200 are the cheapest ones you can find, with the lower-end crossbows being not too expensive. Despite this great deal on prices, it comes with compromised features and low quality.
The crossbows within the budget and lower-end range are not ideal for the long run since they get worn out faster and are not durable enough. A crossbow with compromised quality will eventually affect your shooting performance.
Additionally, it is not as secure as high-end ones with added safety features that make you at ease.
If you are looking for at least a good crossbow, you can try to consider buying the mid-range ones. Costing about $500 to $1000, it may not be the cheapest but functions way better.
However, don't hesitate to buy a high-end crossbow if you don't mind the expenses. An expensive crossbow is an investment that guarantees you a safer and seamless experience that you will never experience in cheaper ones.
Especially when you are serious about hunting or tournaments, high-end crossbows will give you the luxury of performing better. With high-end crossbows, you will be getting what you paid for since they won't wear out soon.
Two excellent examples of a good crossbow are the Centerpoint Wrath 430, priced at $649.99, and the Barnett Whitetail 400 XTR, priced at $599.99, both mid-range crossbows.
To help you understand what makes both a good crossbow, here are their specifications:
Centerpoint Wrath 430
Weighs 8.3 pounds
Has a speed of 480 feet per second
13 inches uncocked width
.725 slug fps momentum
The Centerpoint Wrath is known to be a fast and accurate crossbow. Moreover, it balances well for offhand shooting and is compact. Even though it is within the mid-range price, its performance is uncompromised.
Barnett Whitetail 400 XTR
Weighs 7.2 pounds
Has a speed of 401 feet per second
.71 slug fps momentum
16 inches uncocked width
Barnett Whitetail has a comfortable, ergonomic, and well-balanced stock. The balance allows for solid shooting from field positions and seems considerably lighter.
There are still many other crossbow models with the same features as the two. You only need to find out which one you are most comfortable with and which offers you the best performance you need.
What's a good inexpensive crossbow?
A good inexpensive crossbow should have at least an automatic safety, anti-dry fire, and protective flanges. The Killer Instinct Ripper 415 and Barnett Whitetail Hunter STR are the best examples of good-quality inexpensive crossbows.
Buying cheap crossbows is generally not ideal. Even so, if money is tight, you should find out if the inexpensive crossbow you are about to buy is at least of good quality.
As mentioned above, inexpensive crossbows are in the budgeted and low-end range prices between $150 to $500. Thus, anything beyond the price range mentioned won't be ideal if money is a huge factor for you.
However, finding a cheap crossbow will be difficult because of lesser features and selective functions. Because of this, it is wise to narrow down the essential elements you would need to at least ensure your safety.
The following are the must-have features of a good-quality inexpensive crossbow:
Automatic safety

You have to be extra careful in using crossbows. Hence, a built-in automatic safety is a must, especially when cocking the crossbow. It also helps prevent accidental firing, which may lead to injuries.

Anti-dry fire

Without an anti-dry fire feature, there is a high possibility that you will end up firing the crossbow without a loaded arrow.

When this happens, you will lose the warranty, risk getting hurt, and have to replace the damaged equipment such as the limbs before you can shoot again.

Especially if you are a novice archer, you may consider this as a priority feature you must find when selecting a crossbow.

Protective flanges

Most beginners are not aware of the dangers that a crossbow string poses when fired. Since crossbows have heavy draw weights, a finger or hand that makes contact with the bowstring when fired will likely result in severe injuries like losing a finger.

Thus, you must ensure that the inexpensive crossbow has protective flanges that run along and above the front grip to minimize the risk.

If you are eager to spend less money than you should on using crossbows, then maybe it is not the equipment for you. However, if you find an inexpensive crossbow with all the must-have features above, then it is a great deal you don't want to miss.
Hence, you might want to consider these two good-quality inexpensive crossbow models:
Killer Instinct Ripper 415

Key features:
Weight: 6.9 pounds
Draw weight: 200 pounds
Velocity: 415 feet per second
Uncocked width: 17.75 inches
Designed for hunting deers and elks
Adjustable Butt Stock and Forearm Grip
The Killer Instinct Ripper 415 offers a 'sub-1-inch' accuracy up to 80 yards and greater with 149 foot-pounds of kinetic energy. In addition, it features an adjustable butt stock and forearm grip.
It has a price of around 399.99 with a customer rating of 4.6 out of 5
Barnett Whitetail Hunter STR
Key features:
Weight: 6.6 pounds
Draw weight: 150 pounds
Velocity: 375 feet per second
Uncocked width: 20.125 inches
Designed for hunting deers and elks
The Barnett Whitetail Hunter STR is lightweight enough that hunters of all sizes can handle it. It has a lightweight quiver and rope cocking device, as well.
It has the following safety features: Anti-Dry Fire Trigger System, Finger Safety reminders, Soft Lok Floating Bristle Arrow Retainer, and TriggerTech Frictionless Release Technology.
Priced at 429.99, the Barnett Whitetail Hunter STR earned 4.7 out of 5 stars customer reviews on Amazon.
When choosing an inexpensive crossbow, any of the two is an excellent option.
Archery is an expensive hobby and sport, which is very much apparent when you shoot with a crossbow. Despite the cost, high-quality equipment is always worth it rather than cheaper ones.
Nonetheless, if money is an issue, it only comes down to which serves your needs best that's why you must select carefully.
Thus, crossbows are the best hunting equipment, but they also come with great prices that include better features and performance.