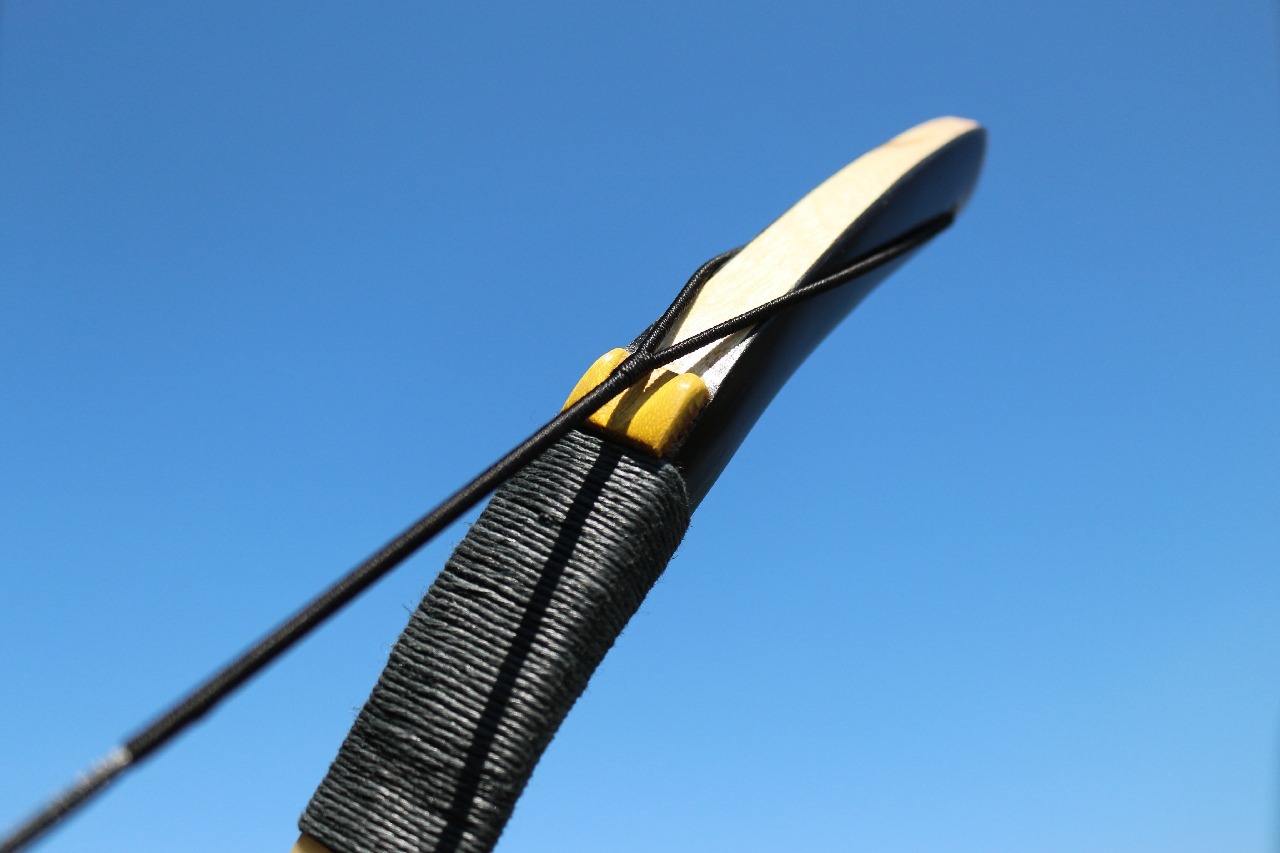 Your crossbow's age, incorrect nocks, improper discharge, lack of maintenance and proper care, and bolts not tight enough against the string are among the causes why crossbow strings break.
Whether you currently experience a crossbow string breakage or want to know what causes a crossbow string to break, it may have led you to read this article.
Some would blame the crossbow string breakage on its brand, which isn't a great conclusion. It is crucial to know that bowstrings generally don't break that easily unless made incorrectly. Therefore, blaming it on the type of bowstring brand alone won't help you in the long run.
Below are the factors you have to consider that cause crossbow strings to break:
Crossbow's age

Everything ages with time, and crossbow strings are not an exception to this rule. Time will tell when you need to replace your crossbow strings, but it doesn't have to always end up in breakage that might affect your safety.

Shooting your crossbow until its string breaks is not an excellent idea and a practice you must avoid.

Crossbows are sturdier than other bow types, which led archers to think that shooting using the exact string for years is correct. However, it is the opposite since crossbow strings are consistently under much greater tension than their counterparts.

When strings are always in great tension, they are more prone to breakage and need frequent replacement. Please note that, unlike other bow types, you can always leave your crossbow strung, contributing significantly to the tension.

A crossbow string experiences a 150-pound pull range compared to a compound bow's 60 to 70 pounds pull range. Therefore, to avoid crossbow string breakage, you must replace your bow at least every other year or when you feel there is a need for immediate replacement.

Incorrect nocks

Another cause of crossbow string breakage is incorrect nocks. Some fail to consider that choosing the right nocks for your crossbow shouldn't be taken for granted. A general nock won't do since every crossbow model or brand have a specific nock to be used.

It can be pretty perplexing since there are commonly four categories of nocks available in the market, including the moon, flat, capture, and hybrid moon nock.

You can avoid an unwanted crossbow string break by constantly checking your crossbow's handbook or contacting the manufacturer to ensure that the right nocks are in your bolts.

Improper discharge bolt

Improper discharge bolt rarely happens but can cause crossbow string breakage. To know if a wrong discharge bolt on your crossbow is present, you can try shooting a typical field-tipped bolt into a target. Avoid holding the crossbow at your side and firing into the ground.

You can determine there is an issue if the discharge bolt hits the ground before it clears the string, which can lead to a possible breakage of the crossbow string.

Lack of maintenance and proper care

One of the most common causes of crossbow string breakage is the lack of maintenance and proper care. With maintenance and good care, you are helping your crossbow string last longer than expected. However, doing the opposite will rapidly lead to breakage.

It is important to note how to care for your crossbow string properly; you can do it by:
Waxing it frequently
Using a good rail tube
Since the crossbow strings are constantly tense, it needs extra care than other vertical bow strings.
Moreover, taking care of your crossbow won't take much time, but neglecting maintenance costs a lot.
Bolts are not tight enough against the string
In most cases, bolts not tight enough against the string causes a broken crossbow string. Among the five causes, this is the most frequent and something that is not very much well-known to every archer.
Crossbow strings break when the bolt isn't tight enough, which causes the string to jump over or under the bolt. It results in a dry fire effect and may also lead to the breakage of the crossbow limbs.
These are a few indicators that will help you know if there is an impending crossbow string breakage:
A torn or damaged fletching
The crossbow is louder than usual.
The crossbow string is about to break at either one or both of the end loops.
The bolt will only travel a short distance.
Thus, determining the cause of crossbow string breakage will help you better care for your new string and watch out for signs that will lead to another breakage.
What to do if your crossbow string breaks?
When your crossbow string breaks, you first need to check yourself and those around you for any injuries, inspect the crossbow, determine the cause, and get it checked by a professional.
Regardless of the bow type, you must avoid encountering it. In rare cases, it can be because of the bowstring's fabrication, but you cannot exclude the fact that it can be due to the user's negligence.
Crossbow string break can happen anytime, and hopefully, it does when you are not around. However, if lady luck isn't on your side, there are necessary procedures you have to remember in dealing with a broken crossbow string.
Therefore, if you do encounter a sudden snap or break of the crossbow string while using it, here are the following things you have to do:
Check yourself and those around you for injuries

You have to understand that it is not safe when a crossbow string breaks. A sudden snap or breakage while shooting can end up with you and those around you with injuries.

Since crossbow strings are always in constant tension, once it breaks, the energy stored will be released and can hurt you and others nearby.

Keeping you and the others safe is of utmost importance. In case any of you get injured, prioritize treatment first.

On the other hand, if everybody is alright, you need to proceed to the next step, inspecting the crossbow.

Inspect the crossbow

The second step is to inspect the crossbow after ensuring no one got harmed. You must thoroughly examine the crossbow, look for any visible damage, and determine how the crossbow string broke.

Determine the cause

The third step is to determine the cause of why the crossbow string broke. It can be a clean break which means it broke due to poor materials of the brand or due to the following causes mentioned above.

Determining the cause will help you pay particular attention to that issue with your next newly purchased bowstring. It's important to note where it all went wrong and how to avoid the same problem happening again.

Get it checked by a professional

After following the previous steps, you may get tempted to attach a new string to your crossbow. However, skipping this step will fire back at you.

You must not use your crossbow yet or attach a new bowstring to it unless you got it checked by a professional. The reason for this is that there is a possibility that your crossbow got seriously broken, and the last thing you should do is apply pressure to it with a new string.

In a broken crossbow string, there may be other damages that only a professional can determine.

Thus, you need to visit your local archery shop and have it checked until your crossbow is safe to shoot with a new string.

By following the steps above, you will be able to handle the situation better next time if it does unluckily happens again.

Hence, the best way to deal with this unfortunate experience is always to assume your crossbow string will break someday, and you should make it a habit to protect yourself.

In archery, you must wear essential protective equipment when shooting; others fail to do so because they don't see the need. You also have to use eye protection to ensure you are safe from eye injuries.

Don't let it be too late for you. Always take the necessary precautions to keep yourself away from harm as much as possible.
How to prevent your bowstring from breaking?
You can prevent your bowstring from breaking by inspecting it before firing your bow, frequent maintenance, and following proper shooting form.
Knowing the factors that cause your bowstring to break helps you realize how important it is to prevent it from happening. Hence, here are the things to prevent your bowstring from breaking any time soon:
Inspect the bowstring before firing

Before using your bow, make it a habit to inspect your bowstring first. The following are the things you should look for during your inspection:

Fraying

Checking for fraying in your string can be challenging. You can do this by checking the areas where the string frequently rubs against, including but not limited to the peep sight, nock, and location of the release aid since these areas are where fraying occurs often.
Old strings feel rough and look fuzzy. In contrast, an excellent string is waxy, slick, and smooth.
Generally, it would be best to refrain from using fuzzy strings until you have waxed them. If you happen to not look after the string in a while, expect to see individual strands splitting, which is your cue that it is harmful to use.
Before using a string, you must ensure it hasn't been cut or compromised. To determine if the string is whole and free of broken strands, you must inspect it from top to bottom.
By thoroughly inspecting the bowstring, you will reduce the chances of it suddenly breaking while in use.
Frequent maintenance
When you notice that your bowstring is about to become fuzzy, it can be due to a lack of maintenance. Hence, it calls for quick waxing.
Maintaining your bowstring is pretty quick and straightforward. The best way to accomplish this is to rub the wax onto the string. Warming the wax with your fingers allows it to melt around the strands, reducing friction. After doing so, don't forget to remove excess wax.
You can do this every two to three weeks, depending on how often you shoot. However, you must apply wax more frequently on crossbows. Also, crossbows need more regular extra care and make sure to do that too.
Following proper shooting form
Following a proper shooting form will help you prevent your bowstring from breaking. To do this, you should look out for torque issues.
Torque refers to the improper placement of your hand on the grip. Also, the bow will spin in your hand as you draw.
To avoid torque, ensure your hand is appropriately and consistently on the grip. Not only is it a starting point to a successful shot, but it will also lead to a proper shooting form.
By following the preventive procedures stated above, you are reducing the risk of encountering a broken bowstring. It won't take much of your time performing the above methods compared to the consequences a broken bowstring can give you.
A crossbow's string is one of its fragile parts that need a lot of attention since it can lead to injuries not only to you but also to people near you.
Therefore, it is best to be mindful of why it breaks, what to do afterward, and how to prevent it from happening again. These things will make you less likely to encounter injuries and unexpected costs.