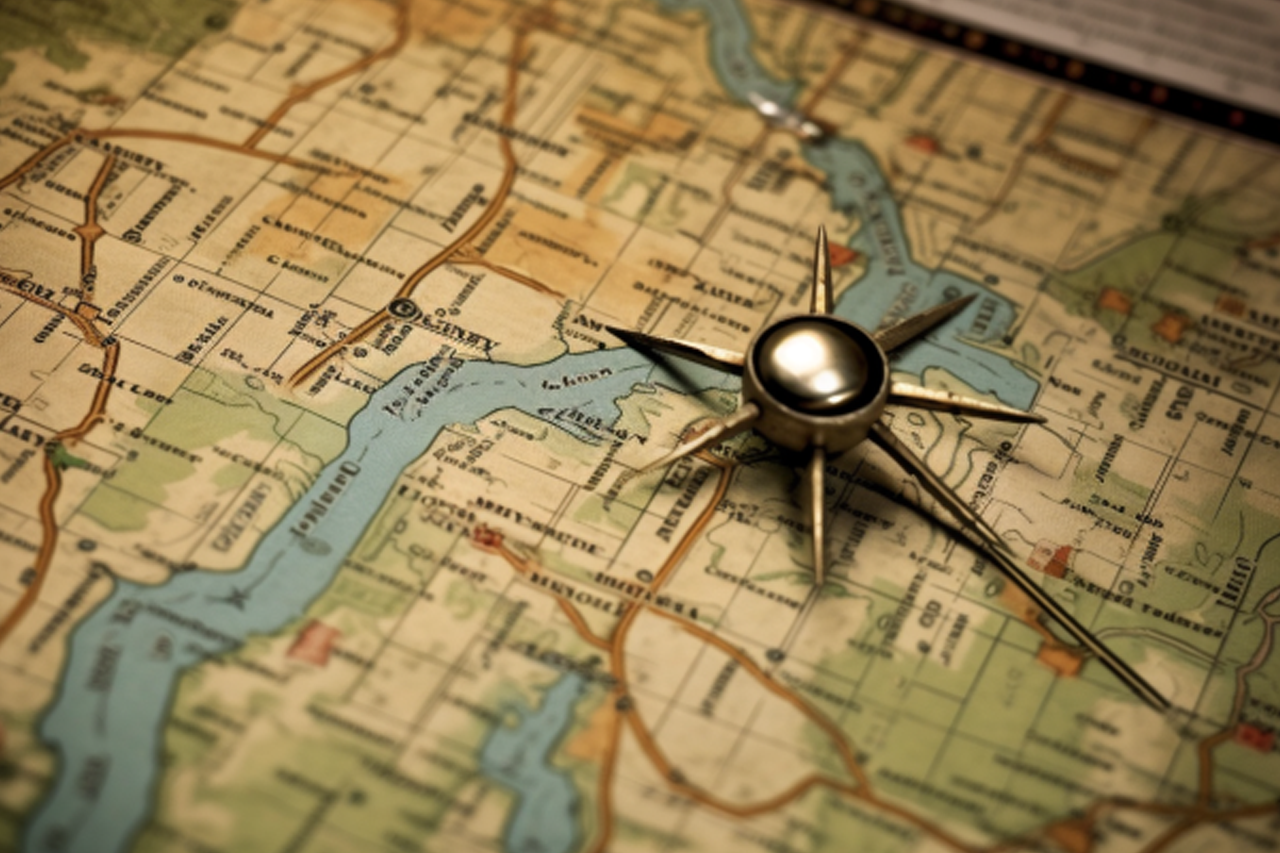 Are you an avid hunter or archery enthusiast looking for high-quality crossbows? If so, you've likely heard of Ravin Crossbows, a leading manufacturer in the industry. But have you ever wondered where these impressive weapons are made from?
Let us take a deep dive into the origins and manufacturing process of Ravin Crossbows. We'll explore how they rose to prominence in the archery world and examine the design and technology behind their products.
Get ready to learn everything you need to know about locating the manufacturer of these exceptional crossbows.
The Humble Origins of Ravin Crossbows
You won't believe the humble beginnings of where Ravin Crossbows were born!
In 2017, this revolutionary brand was launched in Superior, Wisconsin. The company was founded by a group of engineers and hunting enthusiasts who shared a common goal – to develop a crossbow that would change the game.
They pooled their design, engineering, and manufacturing expertise to create an ultra-compact and powerful crossbow that would revolutionize the industry.
Ravin Crossbows started out as a small team of dedicated individuals working tirelessly in a garage. But with their passion for innovation and determination to succeed, they quickly gained recognition and respect from hunters worldwide.
Today, Ravin Crossbows has grown into a global brand with dealerships in more than 50 countries worldwide. Despite its rapid growth, Ravin continues to hold to its roots – pushing boundaries through innovative design, cutting-edge technology, and superior craftsmanship.
The Rise of Ravin Crossbows in the Archery Industry
As an avid archery enthusiast, you may have noticed a recent surge in the popularity of Ravin crossbows. It is not surprising, given the impressive technology and accuracy that set them apart from other brands. Ravin has quickly risen to become one of the top players in the archery industry.
One reason for their success is their commitment to innovation. Ravin aimed to create a crossbow that was faster, more accurate, and easier to use than anything else on the market.
They achieved this by developing unique technologies like Helicoil and Frictionless Flight Systems, which help eliminate string drag and increase arrow speed.
As a result, Ravin crossbows are capable of shooting at speeds up to 500 fps with incredible precision and consistency. No wonder they've become a favorite among serious hunters and competitive shooters alike!
The Design and Technology Behind Ravin Crossbows
With their innovative Helicoil and Frictionless Flight System technologies, Ravin crossbows can shoot arrows at incredibly high speeds with unparalleled accuracy. The Helicoil technology, in particular, is what sets Ravin apart from other crossbow manufacturers.
This proprietary design allows the cams to rotate 340 degrees while keeping the string perfectly level during the entire shot cycle, resulting in no cam lean and greatly reduced friction. It translates to a smoother draw cycle, increased accuracy, and higher arrow speeds.
But it's not just the Helicoil that makes Ravin crossbows stand out. Their Frictionless Flight System also plays a crucial role in their superior performance.
This system eliminates contact between the arrow and any part of the crossbow except for the string and rail, reducing noise and vibration while ensuring consistent downrange accuracy.
Together with the Helicoil technology, these innovations make Ravin crossbows some of the most advanced on the market today – it's no wonder they've quickly become a favorite among hunters and archers alike.
The Manufacturing Process of Ravin Crossbows
Immerse yourself in the world of advanced crossbow engineering by discovering how Ravin's cutting-edge technologies are seamlessly integrated into their manufacturing process.
From start to finish, they monitored every aspect of their production and controlled to ensure that each crossbow met the highest quality and performance standards.
The manufacturing process begins with a rigorous inspection of materials and components. Once approved, they assembled them using state-of-the-art machinery and techniques.
Each crossbow undergoes multiple tests and inspections before being packaged and shipped to customers around the world. With a focus on precision, innovation, and excellence, it's no wonder that Ravin Crossbows have become one of the most trusted brands in the industry.
The Quality Control Standards of Ravin Crossbows
You'll be impressed by the stringent quality control standards that Ravin Crossbows adheres to, ensuring that each crossbow is flawless and performs at its best.
Before a Ravin crossbow leaves the factory, it undergoes several tests and inspections to ensure it meets the highest quality standards.
The company uses state-of-the-art equipment and technology to perform various tests, including velocity, noise level, accuracy, and durability.
They visually inspect each crossbow for defects or imperfections before being packaged and shipped. This attention to detail ensures that every customer receives a top-quality product they can rely on for years.
The Global Reach of Ravin Crossbows
Now that you know about the quality control standards of Ravin Crossbows, let's take a look at their global reach.
Have you ever wondered where these high-quality crossbows are made? Ravin Crossbows is based in Superior, Wisconsin, in the United States, but they manufacture its products overseas.
Ravin Crossbows has production facilities in several countries, such as South Korea and Taiwan, to ensure they can produce high-quality products at an affordable price. These factories operate under strict guidelines by Ravin Crossbows to maintain the company's standards for excellence.
Despite being manufactured overseas, all products undergo rigorous testing and inspection before being shipped out to customers worldwide.
So regardless of the location, you can rest assured that they make your Ravin Crossbow carefully.
The Future of Ravin Crossbows: Innovations and Advancements
Looking ahead, you're bound to be impressed by the innovations and advancements that Ravin Crossbows has in store for the future. Here are five exciting developments to look out for:
Improved accuracy: Ravin constantly works to make their crossbows even more precise. Expect upgrades like stronger limbs, improved trigger mechanisms, and smarter scope technology.
Enhanced safety: Safety is always a top priority for Ravin. In addition to features like anti-dry fire mechanisms and finger guards, they're exploring new ways to prevent accidents without sacrificing performance.
Smarter design: From sleeker profiles to more ergonomic grips, Ravin always looks for ways to make their crossbows easier and more comfortable. They're also experimenting with new materials and manufacturing methods that could produce lighter, stronger models.
Better value: Despite being known for its high-end products, Ravin is committed to providing excellent value at every price point. Look out for new packages and promotions that offer great deals on complete setups.
More customization options: Whether you want a personalized grip or a custom color scheme, Ravin wants you to have a crossbow that fits your style and your needs. They'll continue offering plenty of customization options to get your desired setup.
With these and other exciting developments coming down the pipeline, there's no doubt that Ravin Crossbows will remain at the forefront of innovation in the archery world.
Get one of these +100 Ravin Crossbows and experience quality in every shot.
Frequently Asked Questions
What is the price range of Ravin Crossbows?
The price range of Ravin crossbows varies depending on the model and features included. Generally, the prices range from around $500 to over $2,000.
The higher-end models often come with advanced technology and accessories that make them more expensive. However, even the lower-priced models are known for their high-quality construction and accuracy.
It's important to consider your individual needs and hunting style when choosing a crossbow and your budget. Investing in a reliable and accurate crossbow like those made by Ravin can greatly enhance your hunting experience.
How long does it take to assemble a Ravin Crossbow?
Assembling a Ravin crossbow can take 15-30 minutes, depending on your crossbow experience. The process is relatively straightforward and involves attaching the quiver, mounting the scope, and stringing the bow.
It's important to follow the manufacturer's instructions carefully to ensure proper assembly and avoid any safety hazards. While some may find it easy to do it independently, others may prefer to consult a professional or watch instructional videos for guidance.
Ultimately, taking your time and following all necessary steps will result in a properly assembled Ravin crossbow ready for use.
What is the warranty policy for Ravin Crossbows?
Ravin Crossbows offers a limited lifetime warranty on their crossbows to the original owner. This warranty covers defects in materials and craft and includes repair or replacement of parts at no charge.
However, it does not cover damage caused by misuse or normal wear and tear. To activate the warranty, the owner must register their crossbow with Ravin within 30 days of purchase.
If you experience any issues with your Ravin Crossbow, contact their customer service team for assistance.
What is the average lifespan of a Ravin Crossbow?
The average lifespan of a Ravin crossbow depends on how well it is maintained and used. A Ravin crossbow can last many years, potentially even decades, with proper care.
However, it is important to note that regular maintenance is crucial to ensure your crossbow's longevity. It includes keeping it clean and dry, storing it safely when not used, and replacing worn or damaged parts as needed.
Ultimately, the lifespan of your Ravin crossbow will depend on how well you take care of it over time.
Are there any safety concerns with using a Ravin Crossbow?
When it comes to using a Ravin crossbow, safety should always be your top priority. While no specific safety concerns are unique to this crossbow brand, it's important to follow all standard safety procedures when handling and shooting any crossbow.
It includes ensuring you have a clear target and backstop before firing, wearing appropriate eye and ear protection, keeping your fingers away from the trigger until you're ready to shoot, and storing the crossbow safely when not in use.
Taking these precautions and using your Ravin crossbow responsibly allows you to enjoy years of safe and enjoyable use without any issues.