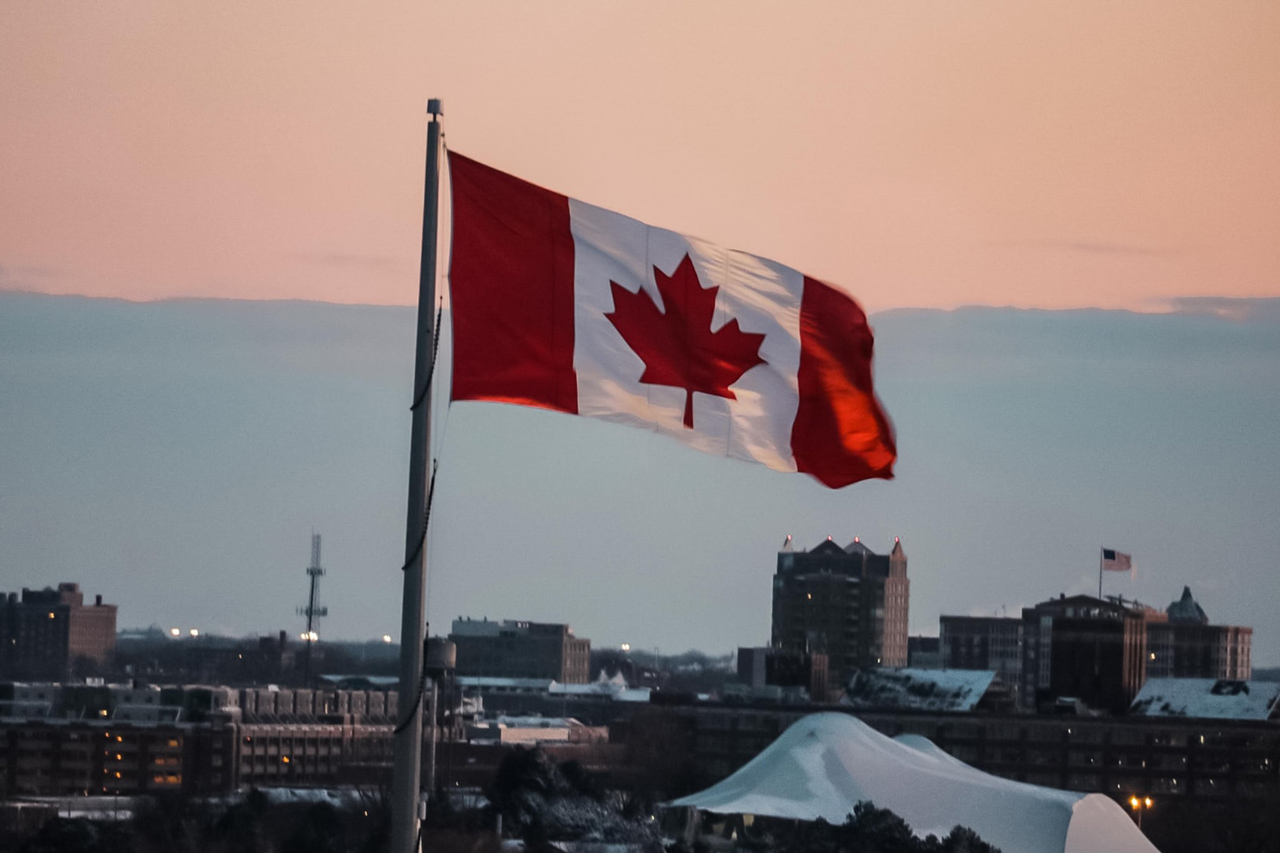 There is no license required for a compound bow in Canada. Under the Firearms Act, a person does not need to get a license or what
they call for a registration certificate to have other types of bows, and this provision includes compound bows.
Anyone over 18 can purchase and own a compound bow in Canada. A license is only needed if your crossbow is barreled and if it launches projectiles that exceed the required velocity. According to their Criminal Code, barreled weapons that launch a projectile at a muzzle velocity not exceeding 152.4 m/s or 500 feet per second are not considered firearms.
Since Canada does not have a super strict law on owning a compound bow, you can walk out of the archery store without the burden of processing paperwork and registration. The laws designating compound bows as firearms were struck down even before their implementation.
Can you take a bow through Canada?
You can take a bow through Canada as long as you have approved
documents that you are bringing the compound bow for the following purposes: target shooting, wilderness protection, hunting, or in transit movement by a direct route to another place or point outside Canada.
If you are willing to pay fees and taxes in advance for proper documentation, you can take your bow through Canada without hassle. However, although compound bows are not firearms in Canada, there are exclusive rules and regulations that you can bring into Canada.
As stated in their rules and regulations, you cannot bring any compound bow designed for one-handed use, nor can you bring a 500 mm or shorter bow. Bows that do not meet the designated definition of a prohibited weapon are permissible if they do not meet all other conditions.
However, you must not forget to declare that you are taking a bow when entering Canada to avoid any problems. For an easier way to take a bow through Canada, you should label your package as "archery equipment" and not as "firearms." That way, it is easier to process import licenses and get approval from Canadian officials.
Can I shoot a compound bow in my backyard in Canada?
If the draw length of your is 700 mm or less at a draw weight of at least 39.7 pounds, you can shoot a compound in your backyard in
Canada without any problems.
However, some provinces and cities in Canada require a backyard check by an ordinance officer who will decide whether to give you a permit to shoot in your backyard. The permit contains specific information on the inspection findings on how safe in your range. In contrast, other cities do not allow archery practices at all.
Moreover, you should also check first with your homeowner's association (HOA) if they will allow you to set up a shooting range in your backyard. They may find or even sue you under certain circumstances, especially if they see your range as a danger to the neighborhood.
In most cases, even if your local laws or the ordinance officer gave you the permit, your HOA may still see it as an infringement of their rules and covenants. In that case, they may report you and file a lawsuit against you.
To convince your HOA to allow you to put up a backyard range and pass the inspection, you can print out a safety checklist that is visible enough and pin it somewhere the inspectors, and your neighbors can see. You can also position your target slightly downward to avoid hitting your fence.
Another tip for a safe range is to keep your backyard free of debris or anything that can cause distraction when you are shooting. You can also rope off your backyard archery lane so no one can accidentally pass into the shooting line while you are practicing.
Importantly, you can create a safe backdrop to catch any arrows that miss your target. Ensure the materials you use are super thick, like tires, multiple layers of plywood, rubber mats, or hay bales, to ensure the arrow does not go beyond your target.
Also, ensure that the backstop extends at least a few feet on your target's sides. That way, you can assure that the arrows will not pass through any sides of your target to avoid possible incidents.
Do I need a license to hunt with a bow in Ontario, Canada?
Under their Firearms Act, you do not need a license or registration certificate to hunt with a bow in Ontario. Still, you need to follow the regulations set by the local officials.
One of the regulations set by Ontario's local officials is that the arrow's length must be at least 23.6 inches (60 cm). You can measure the length of your arrow from the base of the arrowhead until the bottom of the nock shot.
Also, the broadhead (head) used for hunting wild turkey or big game must be at least 0.87 inches (22 mm) wide and have at least two sharp cutting edges. Moreover, the bow's draw length must not exceed the designated measurement.
To measure the draw length of a bow, you can calculate it this way: it is the distance from the handle or the outer edge of the primary riser, following the line of the arrow to the string at its anchor point.
Although you can hunt without a license, hunting carelessly is an offense and punishable by law in Ontario. Hunters who discharge firearms without care and attention or consideration for their surroundings, properties, and persons can pay up to $25,000 or imprisonment for up to two years, or sometimes both.
Depending on the graveness of the circumstances, a person may be subject to charges under the Criminal Code of Canada. That is on top of the fines from the local government of Ontario. Moreover, any injury caused by an irresponsible discharge of a bow for hunting that requires treatment by a physician must be reported immediately to a conservation officer.
Here is a summary of the restrictions on hunting with a bow in Ontario:
· When hunting for moose, elk, and bear, your bow must have a draw weight of at least 48.5 pounds (22 kilograms) at a draw length of 27.6 inches (700 mm) or less. While your arrow must be at least 23.6 inches (600 mm) long, the broadhead width should be at least 0.87 inches (22 mm) with two sharp cutting edges.
· As for hunting a deer and wild turkey, your bow must have a draw length of 27.6 inches (700 mm) or less at a draw weight of at least 39.7 pounds (18 kilograms). Your arrows must be at least 23.6 inches (600 mm) long and should have at least 0.87 inches (22 mm) wide broadhead with at least two sharp cutting edges.
Also, if you are not from Ontario, make sure to know or have these things before you start hunting:
All required hunting licenses and tags for the animals or games you want to hunt.
An Outdoor Card.
Make sure you are at least 16 years old.
An Ontario-recognized hunting credentials from your home country or state filed with the Fish and Wildlife Licensing Services.
Also, remember that firearms are not allowed in many national and provincial parks of Canada and that hunting is governed by federal, territorial, and local laws.
The last important tip that you should know when hunting with a bow in Ontario is that you need to check the local sunrise-sunset times first. One of the regulations set by the local authorities is that you may only hunt thirty minutes after sunset to thirty minutes before sunrise except for spring hunting hours for wild turkey and night raccoon hunting.
Suppose you happen to be in an area usually inhabited by wildlife during the set period from hunt half an hour after sunset and half an hour before sunrise. In that case, you must encase and unload any firearms you have. Note that a bow is loaded if the bow is strung and an arrow is nocked.
Is it legal to walk around with a bow and arrow?
You can legally walk around with a bow and arrow if you unstrung your bow, put it in a case, and follow safety requirements. It is essential to ensure that your state has no laws prohibiting you from walking in public with a bow and arrow.
Another way to avoid incidents while using your bow in public is to wrap your bow in a sock or to carry a case while you can put your arrows in a covered container. If an authority questions, explain how you intend to use the bow to let them know you are using it safely.
Regardless of your means of transport, always enclose your bow and arrow in a case. This rule applies to moving, parked, and stopped vehicles. It also helps to securely wrap all the sharp edges of your arrow to keep its sharp edges away from the public.
Lastly, do not hide your bow and arrow under your clothes because the authorities may identify it as a concealed weapon, and you will be in big trouble if that happens. Ensure it can be seen safely with safety protocols to avoid conflicts with the authorities.
Countries and states have different jurisdictions and may also have additional regulations, especially during non-hunting season. People go hiking in national parks, so it will be difficult to impose rules and ensure safety.
Rules usually vary during hunting and non-hunting season. But if you want to practice archery during these times, you can ask the authorities near your area for permission. Some parks allow archery in designated areas so you can look for them and practice shooting there but still with care and precautions.
While a bow is not a firearm under most countries' laws, it may fall under the deadly and dangerous weapon category. That is why taking safety precautions and knowing about local regulations is essential to avoid incidents and problems.
In general, laws are less strict for bows and arrows compared to firearms. Even children participate in the sport of archery, and there are usually no laws or restrictions stopping them from learning archery skills at an early age.
However, if you are unsure of what is allowed and not allowed in the area, contacting a local authority is the best thing to do. Ask the authorities for the laws and regulations and the possible consequences if you ever get into trouble, then take risks and regret it later.