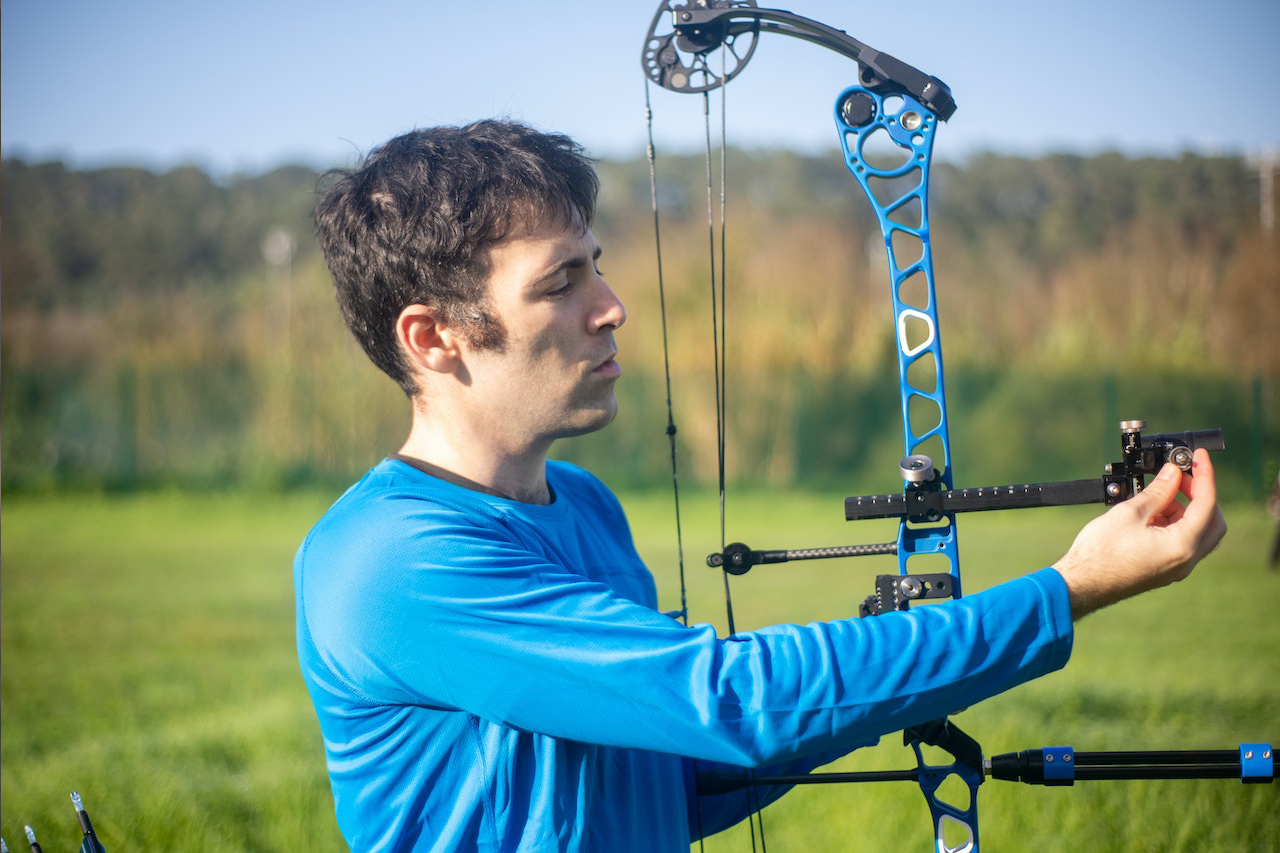 A standard compound bow tuning service that is fit for beginner and intermediate archers can cost $40 to $70. Meanwhile, more advanced tuning services can cost more and caters to advanced archers. You can try tuning it yourself if you don't want to spend money on tuning services.
All bows can go out of tune, and compound bows are no exception. An untuned compound bow can cause you to perform poorly, like releasing stray shots, arrows not flying correctly, or even sight-in.
As a result, you might want to consider tuning up your compound bow. For those who don't know what bow tuning is, it sets up a bow to be in harmony with the arrow to achieve accurate and straight shots according to the archer's preferred distance.
Aside from its purpose, a well-tuned bow also gives its archer confidence in hitting its target with lesser worries.
You may be wondering how much a tuning service will cost you. If you have a compound bow, expect a standard bow tuning to cost you around $40 to $70.
Especially for archers who are new to the field and those at the intermediate level, a standard bow tuning can be enough.
On the other hand, it can cost over $70 for advanced archers. These types of archers demand more refined and precise tuning based on their preferences and individual needs; thus, it is typical for bow technicians or archery shops to ask for a higher payment.
In terms of waiting time for the compound bow to get fully tuned, it usually takes only an hour for standard tunings, while it takes longer for advanced ones.
You may be curious why there is no fixed price for a standard bow tune-up. Aside from the fact that every bow technician and archery shop has a different asking price, the manufacturer or brand is also a factor considered.
Every bow manufacturer has its own set of specifications for its bows, for instance, exact axle-to-axle length, cam timing, or brace height measurements.
These are the guidelines that the bow tuning services follow to tune one's bow correctly and for the archer to get the best performance out of the bow.
As a result, it is better to ask the bow technician or archery shop beforehand how much their asking price is, especially when you have a tight budget and can't figure out how to tune your compound bow by yourself properly.
Furthermore, here are the most common adjustments that you can expect in a standard compound bow tune-up:
Cam timing
Cam positioning
Arrows
Regarding how frequently you would need to tune your compound bow, it is ideal for regular tuning every three to six months and primarily applies to archers who often shoot high-volume arrows.
For those who don't shoot often or those who leave their bow unused, you must still have it tuned at least every two years.
Nevertheless, if you feel like there's something with your bow, although you have been doing everything right, it can be a signal to tune your compound bow as soon as possible.
Therefore, prices can vary depending on your compound bow and preferences. Always make sure not to disregard the need for your compound bow for a tune-up to avoid shooting issues.
How do I know if my bow is out of tune?
You can drop your bow settings, try shooting it, or do paper tuning to know if your bow is out of tune. Besides finding out if there is something wrong, your bow would also need tuning if you replaced old parts with new ones including but not limited to arrow rest, bowstring, and arrows.
Archers who have been shooting with their bows for a long time can instantly tell within minutes of holding their bow if it needs tuning.
Nevertheless, for those having difficulty determining what their bow exactly needs, you may be looking for signs of whether your bow needs immediate tuning or not.
In general, a bow would need a tune-up for various reasons. It can be due to how frequently you shoot, new adjustments, or something wrong with your bow that requires tuning.
One of the most obvious signs is when you notice your arrows are starting to fly erratically or there is a sudden louder and more frequent vibration on your bow. Nonetheless, you still want to make sure if tuning is the solution or not.
Below are the ways that can aid you in identifying if your bow needs tuning:
Drop your bow settings

If you want to check whether your bow needs tuning, you can find out by dropping your bow's settings before shooting it. Additionally, you can arrive at a more accurate analysis of your bow's condition.

Here is the procedure you must follow for this method:
Drop the arrow rest and nocking location first as far as they can.
Then, proceed to do the same with your cams (for compound bows) and limbs.
After doing the above procedure, look for the following:
Cam timing

For compound bows, notice if the cams are out of sync. If both cams don't move and release simultaneously, it indicates that your compound bow needs tuning.

Remember that the cams should simultaneously rotate and open when you pull the compound bow back to full draw.

Limb settings

The bow's limb settings control the tension produced by the limb and act as a primary mover when you release the bowstring. You can determine if your bow needs tuning by losing or taking down the limb settings of your bow and then look for any weird movements and recoil.

Compared to guns and rifles, you must know that bows don't have powerful recoils. If you notice that your bow's recoil is strong, it is your cue to have it tuned.

Nock point

Lastly, notice any unwanted adjustments on your bow's nock point. Measure the distance between axles since an incorrect nock point leads to shaky arrows; therefore, it calls for a tune-up.
Try shooting it
Another way to find out if your bow needs tuning is to try releasing a few shots. Pick a distance and a new target to start with, so you can quickly determine the outcome of the shooting.
Refer to the following guidelines for this test shooting:
Similar distance

Try shooting your bow at a similar distance repeatedly. By allowing the arrow to penetrate at the same depth, you'll know whether your arrow's flight pattern is working and still the same as it used to be.

Remember that the bow and arrow should be in sync for you to shoot with the right amount of force.

Draw length

Aside from shooting at a similar distance, try always shooting your bow at full length. A bow becomes out of tune when it sends uneven arrows downrange and does not penetrate to the depths it should.

If you plan to try this method, you must at least do paper tuning or drop your bow setting to get a more precise conclusion because trial shooting is not enough to help you know if your bow is out of tune.

On the contrary, trial shooting can be enough indicator for some archers who spend more frequently on the range. It mostly only takes three to four shots to conclude that their bow needs tuning.
Do paper tuning
Paper tuning is an effective way to know if your bow is out of tune because it shows you your arrow's flight that is not obvious to the naked eye. For example, you can tell it by looking at the arrow's impact area reflected on the tear on the paper.
The following are two things to look for when you go for paper tuning:
Arrow tears

As expected, when you shoot an arrow through a paper, there are tears you can see, which are a clue that can tell you if your bow is out of tune.

You can tell your bow needs tuning if there are no tears on the paper; instead, it has ragged holes. Try checking for clean cuts and areas where the broadheads didn't hit evenly in each impact area.

Impact areas

Besides arrow tears, look at the impact area and notice if the arrows you shot are at a similar level. You can also find if the holes left look like tiny perfect circles in the paper. If it does not, then your bow is out of tune.

Changing your draw weight or length also requires you to tune your bow. In addition, you would also need to adjust your bow if there are new parts or accessories you installed.

Finding out if your bow is out of tune doesn't require much money because you can do these methods at your home in the backyard. However, if you are unsure, it is best to have it checked by a professional for a better and more precise diagnosis.
How to tune a compound bow?
If you think you can tune your compound bow by yourself, there are procedures you can do at home without spending money. However, if you aren't confident enough, don't hesitate to have it tuned by a bow technician or trusted archery shop.
Here are the steps to follow to tune your compound bow by yourself:
Step 1: Secure the arrow rest to the compound bow riser. It is a basic tuning known mostly for hunting because it requires minor adjustments and immediately fixes problems.
You must first secure your bow in a vertical position and follow the manufacturer's instructions in the manual. Make sure that you got it mounted correctly.
Step 2: Time a Fall-Away Rest if you have one. Begin with using the tuning marks to set the rest's speed and have someone watch the marks while you go for a full draw. Note that the arm must hit the vertical position as the compound bow breaks over and tighten or loosen the cord if it doesn't.
Step 3: Set the center shot by following the initial center shot setting indicated in your bow's manual. If you can't find it, measure a nocked arrow off the front and back of the bow riser, and move the rest on either side until both measurements are similar.
Step 4: Correct any fletch contact by standing near a foam target and shooting an arrow if you are using a fall-away rest. Listen for any noise since it indicates that your bow's experiencing severe arrow-to-rest contact. You can also take into account the arrow's position on the target.
Slow down or speed the fall-away rest by adjusting the cable to correct the fletch contact or move it on every side if needed.
Step 5: By following the previous steps thoroughly, you will notice that you can send the arrows downrange without any weird noises. Start shooting to get comfortable with your grip and perfect your shooting form.
Doing this stretches your bowstring and cables and helps your compound bow stay in tune for a long.
Step 6: Do the paper tuning method to conclude if your compound bow is no longer out of tune. Observe the tear and use an arrow tear reference chart to diagnose if there are still any tweaks you must work on, and you can mostly solve this by slightly moving the arrow rest, whether up, down, right, or left.
Step 7: Lastly, you can also do the walk-back tuning method aside from paper tuning. It helps you guarantee that your compound bow's center shot is correct.
For walk-back tuning, shoot at a single spot on a large foam target using the same pin at multiple distances and monitor the results. You'll know that you have a well-tuned rest center shot if it yields in a straight vertical line.
If it's not, you can adjust the rest and do the same shooting process again until you arrive at the expected results.
After you have completed the compound bow tuning process above, don't forget to mark the position of both cams using a silver Sharpie as an excellent reference point once you have to re-tune your compound bow again.
Overall, tuning your compound bow is essential if you want to continue shooting without worrying about poor performance. It can be pretty expensive for some who want to tailor compound bows based on what they are trying to achieve.
Nonetheless, you can always opt for a DIY as long as you are confident and have enough knowledge of how to tune your compound bow.