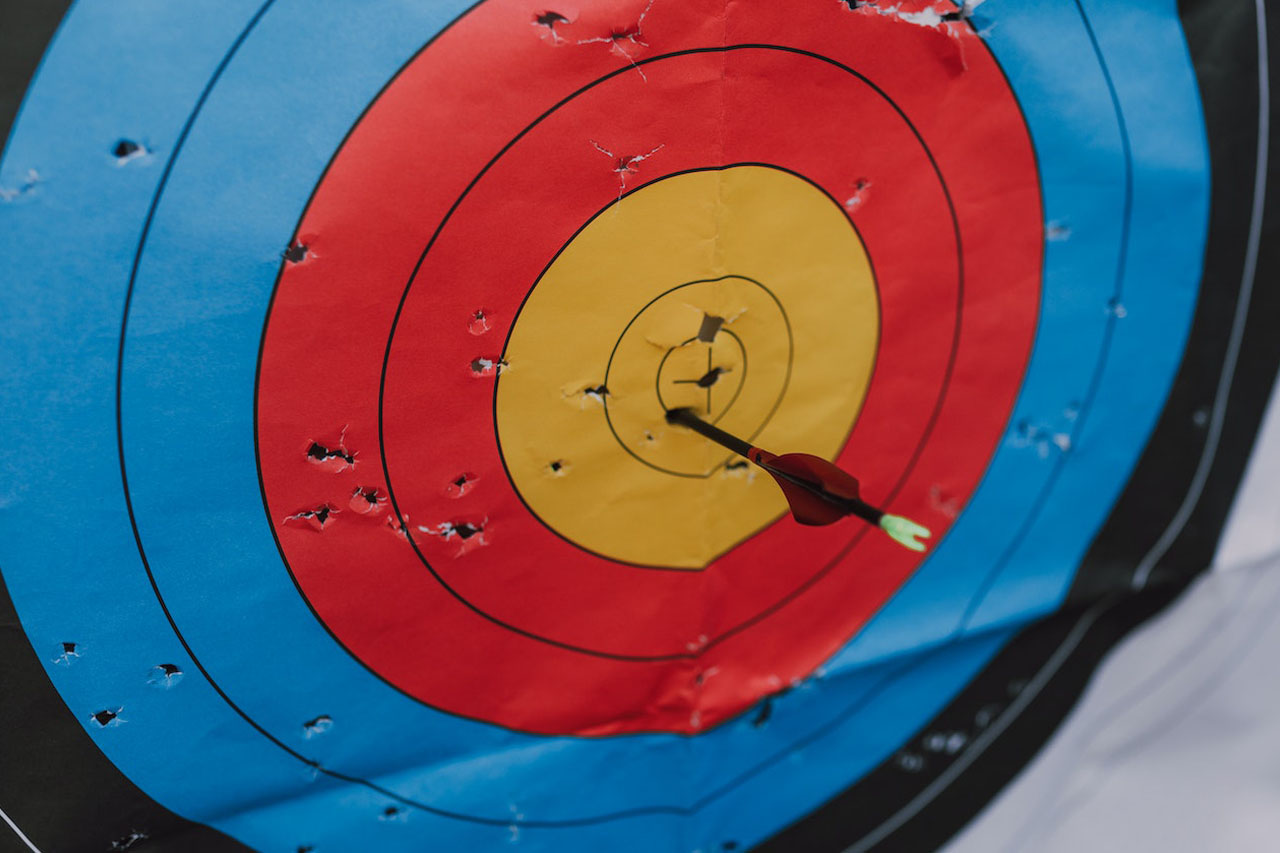 Bolt length matters in a crossbow. The length ensures it reaches the spot you want to hit. It is one of the factors in determining how accurate your shots will be.
It is also essential to ensure that you use bolts with the proper length to get reliable performance out of your crossbow.
The length of crossbow bolts ranges from 15 to 22 inches, but the standard is 20 inches. The longer bolts are more aerodynamic and stable in flight.
They also pack more punch when they hit their target, making them ideal for hunting or competitive shooting.
Importance of Crossbow Bolt Length
The length of a crossbow bolt is vital for a few reasons:
It affects the accuracy and power of your shots. Each crossbow model has recommended crossbow bolts length.

Using a crossbow arrow with an unsuitable length will result in poor performance. It affects the accuracy and power of your shots.
The length also affects the speed of your shots. As the length increases, so does the amount of energy transferred to the target. When a long bolt flies through the air, it applies less force to drag than shorter bolts, giving them incredible velocity and penetrating power.
The bolt's length can affect its stability in flight. Longer bolts are more stable than shorter ones because they have a more significant moment of inertia and a lower center of mass. So, it is recommended for long-range shooting or hunting.
The length of your crossbow bolt is one of the essential factors in getting the most out of your shots. Whether you're aiming for speed, accuracy, or stability, a longer bolt can help you achieve that goal.
Tips When Choosing the Right Crossbow Bolt Length
You must consider several essential factors. Here are some tips to check:
Know the shooting distance

The longer the bolt, the greater its range and accuracy. You can easily hit your target with a longer bolt, even if you are shooting at a distance. It is especially true for modern crossbows with improved shooting performance and accuracy.

Know the required bolt weight of your crossbow

The more extensive the bolt, the heavier it will likely be. Depending on your intended use, you must consider whether a lightweight or heavy bolt suits you. A lightweight bolt may be excellent for small-game hunting.

Measure the Diameter

A thicker bolt is likely to provide more kinetic energy, which can help hunt large animals such as bears. However, it may also be slower and less accurate, primarily if you shoot from a short distance.

You must consider your specific needs and fire several different bolts at the same distance to determine which one works best for your crossbow.

Set your budget and know your preferences

Several factors may affect your decision regarding choosing the right crossbow bolt length, including budget and personal preferences. Ultimately, you must consider all these considerations and select a bolt that meets your needs.
How long should my crossbow bolt be?
Generally, crossbow bolts are 20 inches long. However, there are some shapes other than the standard bow shape. These "specialized" crossbow bolts may be shorter or longer than 20 inches, and they will still work great in a crossbow.
Things to consider when choosing the length of your crossbow bolt
The type of target you will be shooting at

This factor can influence the speed, accuracy, and kinetic energy your arrow needs to penetrate the target effectively. A shorter bolt may be sufficient for small game animals or birds, such as rabbits or quail.

However, if you shoot at larger targets that require more power to penetrate, such as deer and elk, you will need a longer bolt.

The type of bow

Different crossbows have different speed ratings, which will affect the size and speed of your bolt. For example, a compound crossbow has shorter draw lengths than a recurve crossbow, so you will need to choose a longer bolt for the same power if you use a compound bow.

Your skill level

Beginners tend to shoot slower and with less accuracy than more experienced shooters. It means that shorter bolts will be more forgiving if you have not mastered the proper technique and cannot hold your arrow steady in flight. However, as you gain experience over time, you can use longer bolts with better accuracy.

The bow weight

Heavier crossbows require longer bolts to ensure sufficient kinetic energy for penetration. When choosing the length of your bolt, make sure that it will not go into the riser of your crossbow, as this can cause damage to the bow and impair performance.

No clear-cut answer for a bolt length depends on your circumstances and preferences. However, considering all the above factors, you can choose the best size for your crossbow and achieve optimal performance.
Benefits of using a properly-sized bolt
There are several benefits to using properly-sized bolts in your crossbow hunting or target practice sessions.
Using the right size bolt helps ensure optimal accuracy and precision in your shots, minimizing any risk of inaccuracy and missed targets.
It allows you to achieve higher penetration power into your target, which can be critical for certain hunting or shooting situations.
It ensures that your crossbow is working at its optimal level by providing that each part of your bow is appropriately sized and calibrated.
Using the right size bolt is essential to ensure that the crossbow fires consistently and reliably, without risk of malfunction or misfire.
Using a properly-sized bolt can help you achieve better accuracy and consistency by minimizing any torque or vibration from your bow during firing.
Overall, many important reasons exist to use a properly-sized bolt in your crossbow hunting or target practice sessions. Whether you are a seasoned hunter or shooting enthusiast, ensure that you appropriately calibrate each component of your crossbow.
Are shorter crossbow bolts better?
Shorter crossbow bolts may be better if you shoot from a short distance. They can hit their target with more force in a shorter shooting range. However, it may depend on the different crossbow mechanisms that cause different results for each type of bolt.
Advantages of Using Shorter Crossbow Bolts
There are several benefits to using shorter ones.
They are easier to control and aim due to their reduced length. It makes them a better choice for target shooting or hunting smaller animals when shooting shorter distances.
Shorter bolts are less likely to be affected by wind or other environmental factors when used at a shorter range, making them accurate and reliable.
They are easier and faster to load, as they do not require inserting a separate shaft into the crossbow. It can also reduce the risk of injury due to the sharp tip of the bolt.
Shorter bolts can often be purchased at a lower cost than longer bolts, making them an affordable option for anyone on a tight budget.
They are easier to carry and transport, making them ideal for those who want to take their crossbow on other outdoor activities.
Types of Crossbow Bolts
There are several different crossbow bolts, each with unique characteristics and uses. Some of the most common types include the following:
Standard bolts

This type is the most basic type of bolt designed for target practice or hunting smaller game animals like rabbits or squirrels. These bolts are typically made from wood, fiberglass, or aluminum and usually come in various colors so that the archer can identify them quickly.

Broadhead bolts

A broadhead bolt is a crossbow bolt with a vast, razor-sharp blade made from steel or other metal on its tip. It helps the bolt to penetrate deep into its target upon impact and deliver a devastating blow.

Using a broadhead bolt is to cause as much damage and injury as possible to your target. Crossbow hunters favor these bolts because of their ability to inflict significant damage on prey, which can result in a quicker death and reduce the risk of an injured animal from escaping.

Target bolts

A target bolt is specially designed for target shooting practice. It features a smaller, narrower head than other bolts and typically has several feathers tied to the back end of its shaft to help stabilize it and increase accuracy.

While many people use regular bolts for training, they may find that a targeted bolt is more effective and easier to shoot accurately.

Overall, there are various crossbow bolts to choose from depending on your needs and the size of your prey. When selecting bolts for hunting, discussing your options with a qualified crossbow expert is best to ensure you use the most effective ammunition for your game.
Are longer crossbow bolts more accurate?
Longer crossbow bolts may be more accurate than shorter ones, as they can travel farther before losing speed. It would also have a greater mass and may be capable of punching through thicker armor or shields.
It can make penetrating the target's armor easier and cause more damage overall. However, longer bolts can also be more challenging to handle and aim, requiring greater strength and precision.
In addition, a longer bolt may take longer to load into the crossbow, which could slow down your shots in the heat of battle.
Whether or not a longer crossbow bolt is more accurate depends on many factors, including the construction of the crossbow itself, your shooting style, and your target.
Common Crossbow Length
The length of crossbow bolts varies depending on their intended use, with longer bolts typically used for hunting and shorter ones for target practice. Longer bolts have more range and are more accurate at long distances, but they also require greater strength to cock the weapon.
12 inches Crossbow bolt
You can use this bolt type for hunting smaller game animals, such as rabbits or birds. Shorter bolts are best if you're targeting smaller animals that you can hit from a closer range.
16 inches Crossbow bolt
A popular choice for hunters, this bolt length gives you both range and accuracy, making it a good choice for larger animals like deer or boar. However, these bolts require greater strength to cock the crossbow, so ensure you can use them effectively before choosing this length.
20 inches Crossbow bolt
For professional target shooters or hunters looking for maximum accuracy and range, 20-inch crossbow bolts are popular. However, they require even greater strength to cock the weapon, so ensure to be prepared for this challenge before choosing this length.
24 inches Crossbow bolt
These longer bolts are for military or paramilitary applications, where extreme accuracy and range are necessary for hitting targets at long distances. However, they also require much strength to cock, so this length is unsuitable for most recreational shooters.
The length of crossbow bolts varies depending on their intended use, with longer bolts typically used for hunting and shorter ones for target practice. Longer bolts have more excellent range and accuracy, but they also require greater strength to cock the weapon.
Whether you're a professional target shooter or just looking to hunt smaller game animals, there is a crossbow bolt length that will suit your needs. So choose wisely and regularly practice for maximum success.
What is the most accurate crossbow bolt?
In general, however, most experts agree that the most accurate crossbow bolts are those made from lightweight materials like carbon fiber or aluminum. These materials allow for faster, more powerful shooting, making your shots more precise.
Additionally, you'll want to ensure that your bowstring is solid and flexible since this will also play a significant role in your shots' accuracy. If you carefully choose all of the components for your crossbow bolt, you can ensure that it will be an extremely accurate and reliable shooting tool.
So, consider these factors when choosing your materials and components if you're looking for the most accurate crossbow bolt.