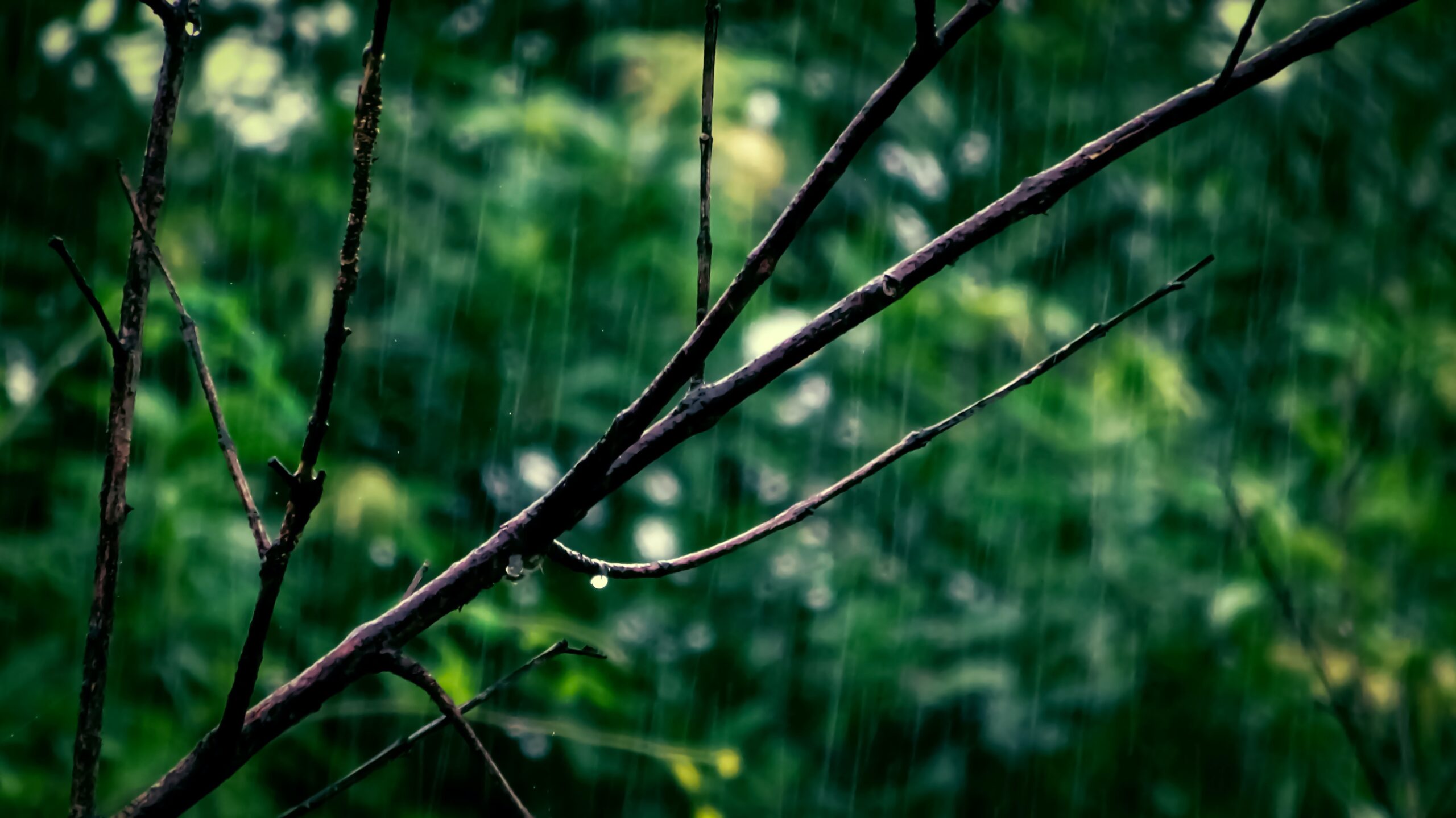 It is part of every hunter's life to run into different weather where the crossbows could get wet. When it happens, can you still hunt on a rainy day? Should you continue or retreat?
Even if the water pours down, you can still hunt with a crossbow in the rain. However, it would be best if you had the right clothes on and other crossbow accessories. More importantly, prepare yourself to aim and shoot in a moist environment and a wet crossbow.
Whether you plan it or get caught by a shower, hunting in the rain with a crossbow makes it more challenging. So, what should you do when you get caught in the rain or plan to do crossbow hunting under the drizzle? Keep on reading to learn more.
Will Rain Hurt Crossbows?
The rain will not hurt your crossbow for as long as you take out and dry the water after hunting. Most crossbows are from composites, aluminum and have plated hardware materials. So, they can tolerate short periods of getting wet.
However, it may have a different result if you leave the crossbow wet for a long time. Those oiled and greased mechanical parts may get affected.
So, what can you do? First, use towels to dry the crossbow's body right away after the hunt. Then, blow out water residue using low-pressure air when you get home. Once you dry out every part, lubricate the trigger points.
The rain is not the most ideal and favorable setup for hunters. But if your crossbows got wet because of the rain shower, it wouldn't be the end of the world for you either. It's just a minor setback that any hunter may encounter, and there's nothing to do to control it.
The intensity of the rain and the materials used on the crossbow are some things to consider.
Long and wooden crossbows are usually from a single piece of wood. If you use wooden crossbows, you don't have to worry about the rain. Wetness can't make the glue on the wood come undone and render the crossbow.
Steel crossbows will not make you feel worried about the rain either. Rust will not set in over a bit of water for steel crossbows. But you must do the "after" cleaning.
Composite crossbows have the most significant risk under heavy rain and prolonged wetness. But it'll be fine if you do the aftercare. After hunting, dry it off and don't leave it in your bag.
Can Crossbow Strings Get Wet?
The strings and cable sets of crossbows can get wet. However, it needs to stay waxed to endure the wetness. Wax can prevent absorbing water to avoid compromised accuracy.
Light water splashes don't affect the functionality of the crossbow strings. So, you can shoot the arrow as generally as possible. However, it may be different if you have been hunting under so much rain. The crossbow's string may absorb too much water, so you can start feeling reduced shot range.
The best solution is to keep your string and cables waxed. It prevents water absorption so the string won't feel heavy and lose its elasticity. Don't keep it in humid storage to maintain its accuracy.
Can You Hunt When It's Raining?
You can still hunt, even when it is raining. There are still species that will go out to look for food or shelter to keep them warm.
However, you can do things before and especially after a crossbow gets wet to keep it completely functioning. Let's have a glimpse of what you can do to keep your crossbow in good condition before, during, and after hunting.
Before Hunting
You can do some techniques with your crossbow if you know you'll be hunting in the rain to help prevent difficulties later. So, here are the things you need to do for preparation.
Wax the strings and wires of the crossbow. To begin, make sure the strings and wires are waxed. The wax will provide an additional layer of protection to avoid too much water absorption.
Lubricate the rails. Gently oil your trigger component to divert water from getting inside.
Grease the broadheads, too. You can add a light coat of oil or vaseline. A thin covering will not harm the course of the arrow or bolt.
Take a crossbow cover. It can be a tiny piece of fabric to keep the damp off the crossbow. It holds as much water out of the release mechanism as possible. You may also purchase hunting umbrellas to keep the wet weather off of you and your crossbow.
While Hunting in the Rain
During the rainy day hunt, get yourself some quality rain gear. It includes waterproof boots to prevent slipping. In addition, comfortable raincoats are essential in keeping you warm to stay out longer and focus better.
Crossbows are your primary gear, but you can't hunt long enough with uncomfortable clothing. There's no need to test that theory since it's not a good idea. It is a terrible idea to go out in bad weather without protection.
You can shake the excess water off the crossbow and arrow once in a while. Then, on the other hand, pluck the string to eliminate water droplets. It gives you less water weight on the crossbow and arrow for a better shot.
After Getting Your Crossbow Wet
So you took your crossbow out and got it soaked under the rain. Here are the following things you need to do.
Dry the crossbow with a clean towel to remove as much water as possible. It is the fastest and easiest technique to prevent prolonged wetness, but you'll need to take a step further to keep your crossbow in good working order. There will be spots you can't reach with the washcloth, which might lead to future mechanical problems.
Blast out all the nooks and crannies with compressed air to remove some of the water. It comprises the pulleys, sight, and, most importantly, the trigger box. You'll see how much moisture you'll be able to remove just by doing this.
You may also dry your crossbow using a hairdryer. Set it to the lowest heat and watch it to make sure it doesn't get too hot, or it will ruin your bow. Gradually working over the crossbow can hasten the drying process.
Wax the stings and wire after drying. It prevents creating a worse problem, like mildew and failure, due to trapped moisture.


Once you're confident that the crossbow is dry, take a few additional measures on the mechanical parts of the crossbow. It guarantees that no difficulties develop on your next hunting trip.

Lubricate the rails. Put a few drops of lubricant on the rails in the middle. Then, spread an equal layer over both rails with your finger. Use oil-based lubes instead of vaseline-type lubes. It's because vaseline will gather dirt and cause future severe problems on your crossbow. Oil-based lubes, on the other hand, dry faster and get the job done much better.
Grease the trigger box and screws of the crossbow. Lubricate the trigger box and any screws on your crossbow with a thin layer of oil. If you don't, the trigger box and screws may get tarnish. If you have been hunting under the rain frequently, consider replacing your screws with more rigid stainless steel or titanium screws. It avoids corrosion.

Another option is to apply blue Loctite to the screws. It prevents the screws from loosening but also coats them with a protective layer. So, you can avoid oxidation issues because of too much moisture.

After you've completed the proper 'aftercare' for your crossbow:

Place it near a heating vent or a fan.
Set the heating appliance to its lowest temperature to finish the drying time.
Make sure it's not too hot or too close to the source of heat.
Make sure that your crossbows are 100% dry before placing them back in their case.

Maintaining Your Scope & Arrows

Aside from your crossbow, the scope and arrows also get wet when you hunt in the rain. So, how can you maintain these accessories after hunting? Let's start with maintaining your scopes.

If you have a scope on your crossbow, use pre-moistened washcloth wipes to dry and clean it. These are available from most of the leading scope manufacturers.
Some arbalists suggest doing the same way with shaving cream. Apply a small amount to the lenses and wipe them clean with a soft cloth. It's worth giving it a try if you want an inexpensive way of cleaning the scope.
Clean up the scope with a dry towel after a rainy hunting trip. Additionally, use canned compressed air to remove any moisture that has become collected in the small spaces. You can use a hairdryer to speed up the drying process, like what you would do with your crossbow.

When hunting in the rain, your extra arrows could get wet. So, it also needs some aftercare to maintain its peak condition.

Clean off the feather vanes as best you can, then continue the drying process with a hairdryer set to the lowest heat.
Drying your arrows prevents rust. You can use canned compressed air to get any moisture stuck in mechanical broadheads.

Is Rain Bad For Crossbows?

Rain is not bad for crossbows unless you know how to do the aftercare. Most crossbows can withstand various weather. But make sure that you blow off and dry the water in your crossbow and its screws. Wipe any wetness that you can feel, and add lubricant to its joints.

If you live in a climate that gets moisture, you have to be ready to hunt under the rain. The best way to do it is to practice with your crossbow. Rain can affect arrow flight, so training under the rain makes sense. You don't want to miss that shot of a lifetime because you weren't ready to take a shot under rainy weather.

Is It A Waste Of Time To Hunt In The Rain?

Hunting in the rain is not a waste of time if you know how to take advantage of it. The rain can provide unique hunting opportunities and experiences.

You can hunt deers since the rain knocks down all scents in the air. So, some deers move more to catch the smell of their food and are less likely to smell you. Plus, the droplets on the leaves or ground can cover the noise of your rubber boots.

Light rains can also stop other hunters, which allows you to hunt in the woods alone. You can enjoy rain-hunting, whether you plan it or not. But make sure to have the right gear and clothing. More importantly, aftercare for your crossbow, scopes, and arrows is crucial to maintain their performance.