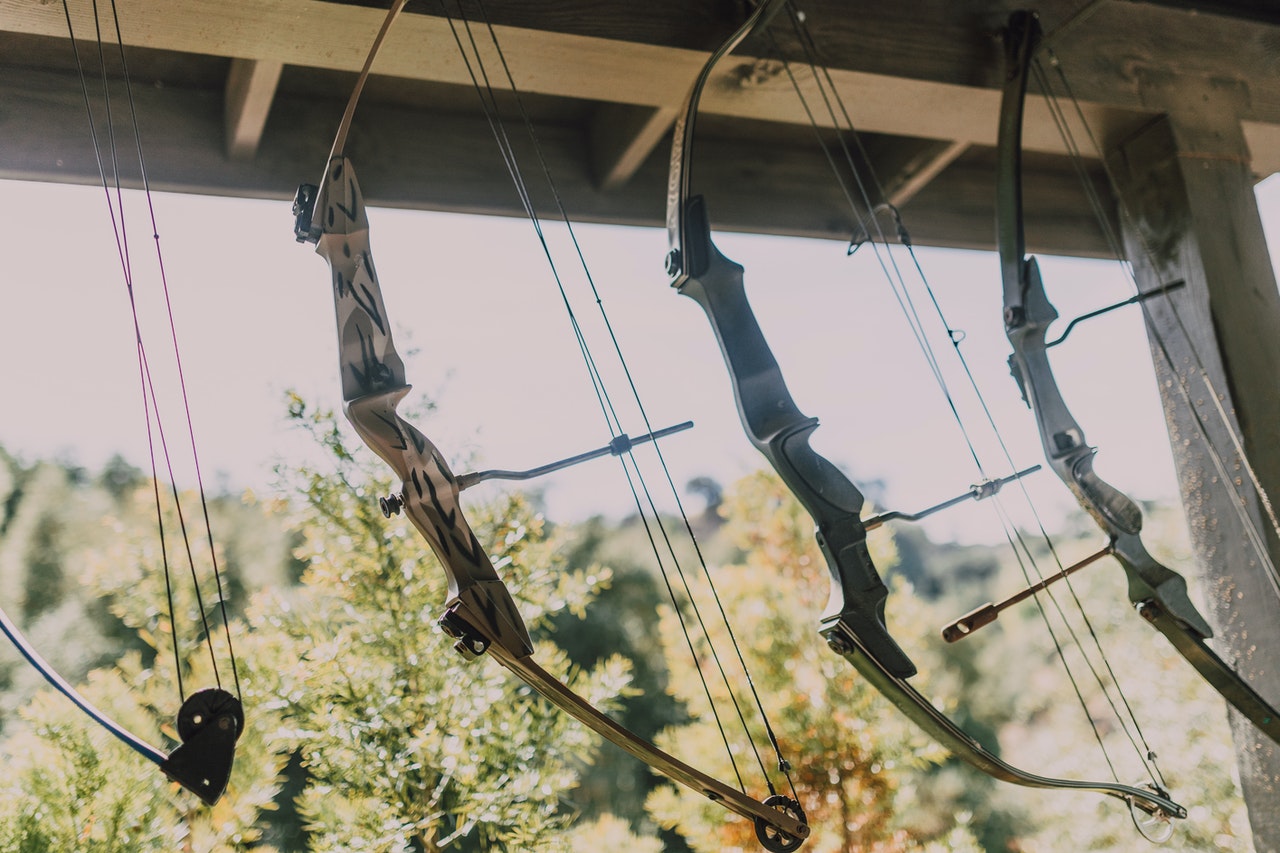 To figure out if practicing archery is legal, try considering the city or town first. You can also look for the state or county as well. Always best to prepare first.
Each state in the US has its laws on bows and arrows usage for recreation and hunting.
The state of Texas has no laws that prohibit you from shooting your bow and arrow in your backyard. They allow archery in your home for target practice.
The Texas Parks and Wildlife Departments also allow the use of archery for hunting. You also need a license to hunt.
Have the same amount of care when you practice in your backyard and hunt in the wild. Note that 95% of Texas is private land.
Here are guidelines under Texas law when using archery equipment in hunting:
In hunting, crossbow and archery equipment have specifications from Texas law.
Using crossbow and archery equipment is unlawful during muzzle-loading only deer season.
Arrows and bolts should be free from poison, drugs, and explosives.
Texas has no restrictions on the lengths of arrows and bolts. Arrow weight and broadhead material have no limits too.
Here are some details to look into before getting your archery gear outside to hunt:
You can hunt non-migratory game birds and animals from a motor vehicle. Examples are a powerboat, sailboat, or any floating device. Make sure you are within the boundaries of private property or water.
You can use recordings, calling devices, and amplified calls to guide you in hunting.
You can use decoys to harvest game animals and birds. But using one when you hunt migratory game birds is unlawful.
You can use bait for the game and non-game animals and upland birds. Eastern turkey and migratory birds are an exception. Be careful on baiting in most public property – some areas consider it unlawful.
You can use dogs as a guide for hunting any game bird. You can trap exotic and non-game animals such as feral rabbits and hogs on private land.
You can only camp on primitive campsites. Camping for 14 consecutive days in the same place is unlawful. Staying 21 days in 30 days is not acceptable.
You can also collect fallen wood for contained campfires. But cutting standing trees and removing firewood from your units is unlawful.
How do I start hunting in Texas?
The state of Texas provides an opportunity for hunters to harvest animals. Hunting can be a new outdoor adventure to some. Others use hunting as a way to bond with family and friends.
Before you hunt, you need to take a hunter education course online or in class. Texas law requires it. You also need to get a hunting license and applicable tags.
Hunting is also a contribution to wildlife conservation. It controls the predator population to provide balance in the ecosystem.
Use this handy guide to get you an idea of how the hunting process looks like:
Take a hunter education course. If you are born after September 2, 1971, you need to enroll online or in a class. You can take this course as early as nine years of age.

Buy a Hunting License. You need registration to hunt. Good thing all the license fees go to projects on wildlife management. The proceeds go to research and restoration too. You can also carry a license using a digital copy.

Know the state rules and regulations. You can find it online or on a free app.

Find a good place to hunt. The state has over a million acres of land accessible to the public.

Experience hunters cook their wild game. It has been a generational thing for Texans. Do it, and enjoy it with your family and friends!
Continue learning. Hunting can be overwhelming when you're new. Find hunt videos online too. You can search about shooting tips, ethics, safety, and preparation.
Do I need a license to hunt in Texas?
You need a hunting license to hunt regardless if you're a Texan resident or non-resident. You need registration to hunt animals, frogs, birds, or turtles too.
You can get a license at the Texas Parks and Wildlife Department or any retailers approved by them.
But here are some exceptions to remember:
Coyotes – especially when they are attacking you and livestock.
Feral hogs on private property – the landowner needs to allow hunters.
Fur-bearing animals – applicable to hunters who have a commercial trapper's license.
Like any other US state, Texas also has different types of licenses:
Resident Hunting License. Texas residents can buy lifetime versions. The fee is $25.
Senior Resident Hunting License. All residents 65 years and older can apply. You have to pay $7.
Non-Resident General Hunting License. Non-residents need to pay $315.
Youth License. Residents and non-residents under age 17 must get this license. You need to pay $7.
Hunting Lease License. Landowners who lease hunting rights must have this license. They need to display it. These licenses cost as much as $79-$252, depending on the land area.
Non-residents can also get a Special Hunting License. Get this before hunting exotic animals and game birds. Turkey, non-game animals, squirrels, and alligators are exceptions. You pay $132.
A five-day special hunting license is worth $48.
Bird Hunting License for Non-Residents. This license is valid only for hunting partridges. It includes pheasants and quails on private bird hunting areas. Non-residents pay $27.
Hunters also need to have a license to catch fish from any bank of a Wildlife Management Area.
The department may also need you to get more requirements like hunting endorsements. These include endorsements on archery, migratory, and upload game bird hunting.
Waterfowl hunters need to get a Federal Duck Stamp. Reptile and amphibian hunters need an endorsement too.
All endorsements are only applicable to hunters who are over 17 years old.
How long is bow hunt season in Texas?
Texas hunting seasons are the perfect time for you to bag small and big games.
This list is only for hunters using archery equipment. The schedule includes general seasons for the year 2021:
Deer – Archery: Oct 3 – Nov 6. General: November 7 – January 17. Season dates are different by zone for the general season.

Alligator – General: Sept 10-30

Mule Deer – Archery: Oct 3 – Nov 6. General: Nov. 21 – Dec 13

Pronghorn – General: Oct 3-11

Wild Turkey – General (Fall) for Archery: Oct 3 to Nov 6. General (Spring): Apr 1 to May 16

Javelina – General: North – Oct 1 to Feb 22. South – Sept 1 to Aug 31

You can catch rabbits and hares all season long too.
Other game seasons for quails, pheasants, squirrels, and other animals vary by region. Seasons start from September to February next year.
Hunting out of season is against the law. So be aware of these specific hunting seasons.
If you see someone breaking the law, call the sheriff's department. You can also call Operation Game Thief, a nonprofit wildlife program against crime. They offer cash rewards for people who report violations.
What part of Texas is best for hunting?
The state of Texas has 49 Wildlife Management Areas that are available for hunting. It is also usable for recreational use.
Texas offers lots of hunting options. Perfect hunting areas depend on what animal you're hunting.
Here are the best hunting regions in the Lone Star State:
North Texas is good for hunting rams and pronghorns. The Panhandle in the High Plains region is one example.
Deers are everywhere in the state. But the best place to hunt them is in South Texas. Brush Country is a habitat for whitetails. Thanks to its thick and overgrown terrain.
East Texas is the breeding spot for waterfowls and alligators.
Western Texas has lots of javelinas. The Trans-Pecos in the far west has steep terrain on canyons and mountains.
Hunt at Hill Country, in Central and South Texas, to get spectacular views of the terrain. Lots of games are there. The area has 25 counties.
Can you hunt on Texas government lands?
Texas only has 5% of the land that is under the federal government. But that number is equal to over 1.1 million acres of land.
The state allows hunters to enter designated public hunting lands. Get an Annual Public Hunting permit first to qualify.
Public hunt lands are properties that the Texas Parks and Wildlife Department owns. Some are leases from corporations, agencies, and private landowners.
You can locate public hunting lands on the Map Booklet. The Texas Parks and Wildlife Department issues updated versions every year. It contains hunting areas and designated roads accessible to any permit holder.
You can find boundary markers on public hunting lands and wildlife management areas.
If you see printed texts on these signs or old Type II boundary signs, you are outside of it. You can distinguish wildlife management areas through yellow metal signs.
The hunting season can attract large crowds. But you can avoid overcrowding by moving to a less congested location. You can also hunt during the weekdays for less foot traffic.
Remember that the permit is on a first-come, first-served basis. So you can start early in the day to avoid crowds too.
What animals can you hunt in Texas right now?
Texas is home to over a million licensed hunters. They have purchased over 1.7 million licenses, tags, stamps, and permits in the 2020-2021 season. It generated over $46 million in revenue.
But the state is a breeding ground for wildlife all year long. So you have many small and big games to choose from:
The White-Tailed Deer. Hunters harvest this species of deer the most. They are roaming everywhere in the state. Hunters find it easy to catch them because of their distinctive whitetails.

The Alligator. Hunting these creatures takes a lot of skill. But it is a good harvest. You can harvest them with a hook that you can leave overnight. Hunters use bang sticks or long rods with powerheads.

The Mule Deer. About 250,000 of them roam around Texas. Its pair of antlers is a trophy to most hunters. So catching a mule is a great harvest.

The Mountain Lion. The state doesn't protect these creatures. So you can hunt them any season of the day.

Texans consider Elk exotic, but some say they're native. They're common in private ranches. But spotting an elk in public is an opportunity to take.
You can also hunt for pronghorns and exotic animals such as the blackbuck deer and aoudad sheep.
What animals are illegal to hunt in Texas?
Hunters have enough time and space to hunt their favorite game. But restrictions are also there to protect endangered animals.
If you intend to hunt any of these animals, think again:
Black Bears: Hunting these bears is unlawful. The Texas Parks and Wildlife Department considers them as state-threatened species.

Birds: You can't hunt or take indigenous birds like songbirds and raptors from their nests.

Bats: You can't kill bats for the sake of hunting. But you may move or trap them if they're in occupied buildings.

Dangerous Wild Animals: Hunting leopards, cheetahs, and hyenas are illegal. Hunting them is risky too. You can't hunt elephants, wolves, and rhinoceros either.

Exotic animal hunting requires a hunting license too. These animals include reed deers, ostriches, and fallow deers.
You can't hunt an exotic on a public road or right of way too. You can't own an exotic or its carcass without the owner's consent.
As per the Texas Parks and Wildlife Department, violators of any fish and wildlife laws may:
Pay fines for misdemeanors from $25 – $4,000.
Pay fines for state jail felonies from 1,500 to $10,000. Convicted felons may face a sentence of up to two years in jail.
Get an automatic suspension or revocation of licenses of up to five years.
Confiscation of hunting gear and firearms used to commit the felony or misdemeanor.
Refusing to pay is a Class A misdemeanor. Fines range from $500 to $4,000. Jail punishment is not more than a year.
Individuals may wish to seek license reinstatement after a suspension or denial. They have to pay a $100 reinstatement fee.