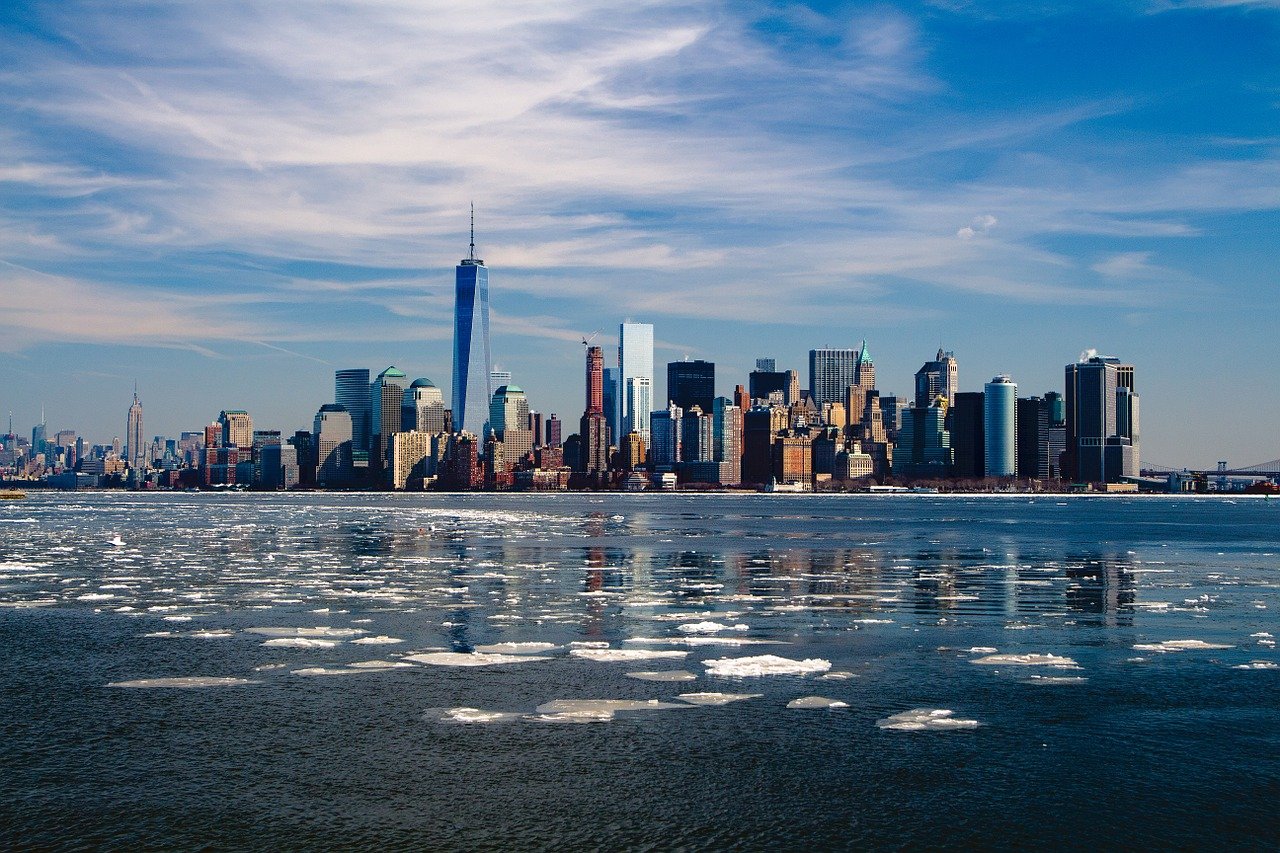 You can own any compound or recurve crossbow in New York City that is 24 inches long from butt-stock to the front of limbs and has 17 inches of minimum limb width when uncocked, including the outer point (wheels and cams are excluded). It should also have 100 to 200 pounds of peak draw weight.
A legal crossbow in NYC should also have a working safety for the trigger unit and shoots a bolt or arrow with a minimum length of 14 inches, excluding the point mounted upon a stock.
As a crossbow owner, it's your responsibility to adhere to the general crossbow regulations implemented in New York City.
When traveling, discharging a crossbow within 250 feet of a public structure, including a home, farm, church, school building, occupied factory, or playground is not allowed. Also, you can only possess or carry a crossbow in or on a motor vehicle if it is un-cocked.
For more information, you can continue to read about New York City's regulations and restrictions below. This article will break down everything you need to learn about the laws in owning a crossbow and practicing safe and responsible crossbow hunting.
Do you need a license to own a crossbow in New York City?
You need a license if you're going to use a crossbow during the hunt. To acquire a hunting license, you first need to pass the crossbow qualification and safety training and provide the Crossbow Certificate of Qualification authorized by the New York State Department of Environmental Conservation (DEC).
Moreover, taking the Hunter Safety Course is also required to purchase a hunting license. It can be in-person or online with a minimum of seven hours in length.
If you're a resident age 11 or older, you can take the course at the cost of $19.95. If you're under 16 years old, you must also have a signed permission slip from a parent or legal guardian.
The Hunter Safety Course covers knowledge of firearms and crossbows, including history, safety techniques, handling, and storage. It also includes the hunter ethics and responsibility, hunting laws and regulations as well as wildlife management.
However, if you've already completed the Hunter Education Course on or after April 1, 2014, you're not required to take the training course for crossbow hunting qualification and certification anymore.
Hunting licenses are offered for both residents and non-residents. Additional permits or privileges may vary, depending on the season and species you are hunting. Here are different types of New York Hunting Licenses and their fees.
Annual Hunting License

An annual hunting license is required before purchasing other privileges such as permits, tags, or stamps. This license allows you to hunt for big game and small game hunting.

For residents ages 16-69, the fee is $22, while it costs $5for residents ages 70 and above. For residents ages 12-15, the license fee is $5 as well.

For non-residents ages 16 and above, it costs $100 while for ages 12-15, it costs $5.

Lifetime Hunting License

Lifetime Hunting License allows big game and small game hunting during appropriate seasons. It applies to residents of all age groups with a fee of $535.

Lifetime (Hunting & Fishing) License is another type of Lifetime License available, which offers a combination of a hunting and fishing license and a turkey permit. It provides access to hunting big and small game, including turkey and other freshwater fish species and baitfish.

For residents under five years old, the license fee is $380, while it's $535 for residents ages 5-11. The lifetime combination license costs $765 for ages 12-69 and $65 for residents ages 70 and above.

Special Licenses are also available for hunters with disabilities, including a Modified crossbow permit.
Modified crossbow permit allows qualified people to use a modified crossbow with a device that allows it to fire through breathe tube to hunt big or small game animals during bowhunting season. This permit can only be used for modified crossbows alone.
A person who cannot hold, draw, or fire a legal crossbow that has been modified can qualify for a Modified Crossbow Permit.
All hunting licenses can be purchased online, at over 1,200 agent locations, or over the phone via the DEC call center. Both purchased licenses and permits are valid from September 1 through August 31 each year.
Moreover, if you are active-duty military, a military veteran with a disability of about 40% or more, junior hunter age 12-15 years old, senior citizen age 70 years or older, you may qualify for a reduced fee or free hunting licenses and privileges.
If you are a member of a selected Native American tribe or a non-resident student of New York State College, you may also avail of the reduced or free hunting license fee.
Once you have your hunting license, it's also essential to learn about your responsibilities as a license holder. It includes:
Always have your license on hand while participating in any sporting activities covered by the license you purchased.
You have to display your license, especially if it's requested by the owner of the land you're partaking in, any police officer, or lessee.
Even if you have a valid hunting license or permit, you're still not allowed to enter any private property to hunt or take without the permission of the landowner.
Ensuring correct information after purchasing your license is important. Always check for errors because it can render a hunting license invalid. Remember to have it corrected as soon as you discover any errors.
Any purchased license, tag, permit, or stamp is not transferrable, except for permits about deer management or Lifetime Licenses. Possession of another person's license, stamp, tag, or permit is illegal unless you're accompanied by the license holder during the hunt or take.
It is your responsibility as a license holder to adhere to the regulations and harvest limits implemented while partaking in any sporting activities such as hunting, trapping, or fishing.
When can you hunt in New York City?
You can hunt with a crossbow in New York during the early or late muzzleloader season, early bowhunting seasons, early bear season, or the regular firearms seasons. Make sure that you have a hunting license and required permits, depending on what species you're going to take.
Before hunting, ensure you are following safety precautions and crossbow regulations implemented by the New York State Department of Environmental Conservation (DEC).
Here are the crossbow safety precautions you can follow before and while you're shooting:
Always inspect your crossbow for splinters, bends, cracks, or any loose parts such as bolts and screws, and check if there are no obstructions before shooting.
Make sure to apply bow wax and lubricate periodically to the crossbow parts, including the string or cables, excluding the part above the arrow rail.
Always keep your fingers below the rail and far away from the cables and bowstring to prevent injuries.
Always identify your target and the area beyond it before shooting. While hunting big game or small game animals, it's best to wear an orange coat, vest, or hat since DEC highly recommends it as well. Wearing orange clothes can help hunters become more visible and other hunters from mistaking them for an animal.
Do not shoot your crossbow without a bolt (dry firing). Also, do not use a cocking device when placing the crossbow in a cocked position.
While walking or traveling, do not carry a loaded and cocked crossbow.
If you're hunting in an elevated place such as a tree stand, cock the crossbow first before climbing. After shooting, only load the crossbow with a bolt again once you're safely secured and seated in your stand.
Aside from learning about the safety precautions you have to follow, it's also important to know the following violations to avoid.
It's prohibited to take or hunt wildlife on any public road while in or on a vehicle. While hunting, you cannot use the vehicle's lights or any artificial light such as laser lights while hunting deer or bears.
It's also not allowed to use any weapon with a silencer, explosive shaft or head, or a device that can deliver a drug to an animal during the hunt is illegal. Use of bait and attractants, including salt block, mineral lick, dissolving powders as also illegal.
The use of decoys is only available for deer hunting. Electronic calls are not allowed for hunting geese, turkeys, or ducks.
Moreover, if you are 14 years old, you cannot use a crossbow to hunt. If you want to take part in a hunt using a modified crossbow, hunting without carrying the Modified Crossbow Permit is also illegal.
For the big game hunts, you can hunt for deers, elks, moose, and bears only during the legal big game hunting hours: 30 minutes before sunrise until 30 minutes after sunset. You can also partake in big game hunts on Sundays.
Also, taking big game animals like bears or deer while they are in the water is unlawful. It's also not allowed to use snares, traps, or baits as well as hunting with dogs or any kind of aircraft.
You can hunt coyotes in New York except for Long Island at any hour during Coyote season, which is from Oct. 1 to Mar. Coyotes can also be hunted during daytime or nighttime without any bag limits. But make sure you have your valid license, whether you're a resident or non-resident, to hunt them.
You can also hunt squirrels in New York from Sept 1 to Feb 28, with a daily bag limit of six. Red squirrels are considered unprotected species, so they can be hunted at any time without any limits.
Other small game animals, including furbearers like bobcat, fox, skunks, rabbits, upland, and migratory birds, as well as reptiles and amphibians, may only be hunted during their open seasons.
Also, hunting small game with the aid of dogs is allowed except for turkeys during spring.
Do you need a hunting license to hunt on your own property in New York City?
You need a valid hunting license to hunt on your property, but if you are a resident farmer, you don't need a license to hunt small game animals on the lands you're cultivating. Also, you don't need a hunting license if you are a Native American living on reservation lands.
As a landowner, you have the right to implement rules for safety and grant permission on or near your property but remember that your control only extends to the land you own.
If you are a Riparian (shoreline) landowner, you have the right to inquire for a permit on the state if a boat dock or mooring will be placed in front of your property.
As a landowner, you also need to be knowledgeable about the hunting laws to distinguish the difference between legal and illegal behaviors done by hunters on your land. You have the right to contact an environmental conservation officer if you observed a person committing an offense.
Moreover, it's the hunter's responsibility to follow the rules and regulations regarding private property rights and local discharge ordinances.
It's also important for hunters to practice ethical behaviors before, while, or after a hunt to local residents.
Here are the things to take into account to prevent or minimize conflicts between landowners and hunters:
Respect the rights of landowners and always remember to ask for their permission through the written form before hunting on their private lands.
Entering on private lands with a trespass warning sign is illegal. Also, entering unposted areas is also illegal.
Before shooting, make sure that there are no nearby people or any property that can be damaged.
After hunting, leave the land clean and make sure to pick up any litter found.
Any person proven to commit trespassing on posted lands must pay a fine up to $250 or will stay up to 15 days in jail.
New York offers a myriad of exciting opportunities for both resident and non-resident hunters.
Learning all the information about New York's rules and regulations in crossbow hunting is important. It will allow you to navigate during the hunt or any recreational opportunities responsibly and safely.
We've also tried reaching out to NYC public officers to get the best possible knowledge as supplemental information regarding crossbow hunting regulations, but they haven't responded before the publishing deadline.
Still, we hope you find this article helpful. Use everything mentioned above as a guide for your hunting adventure in New York City!