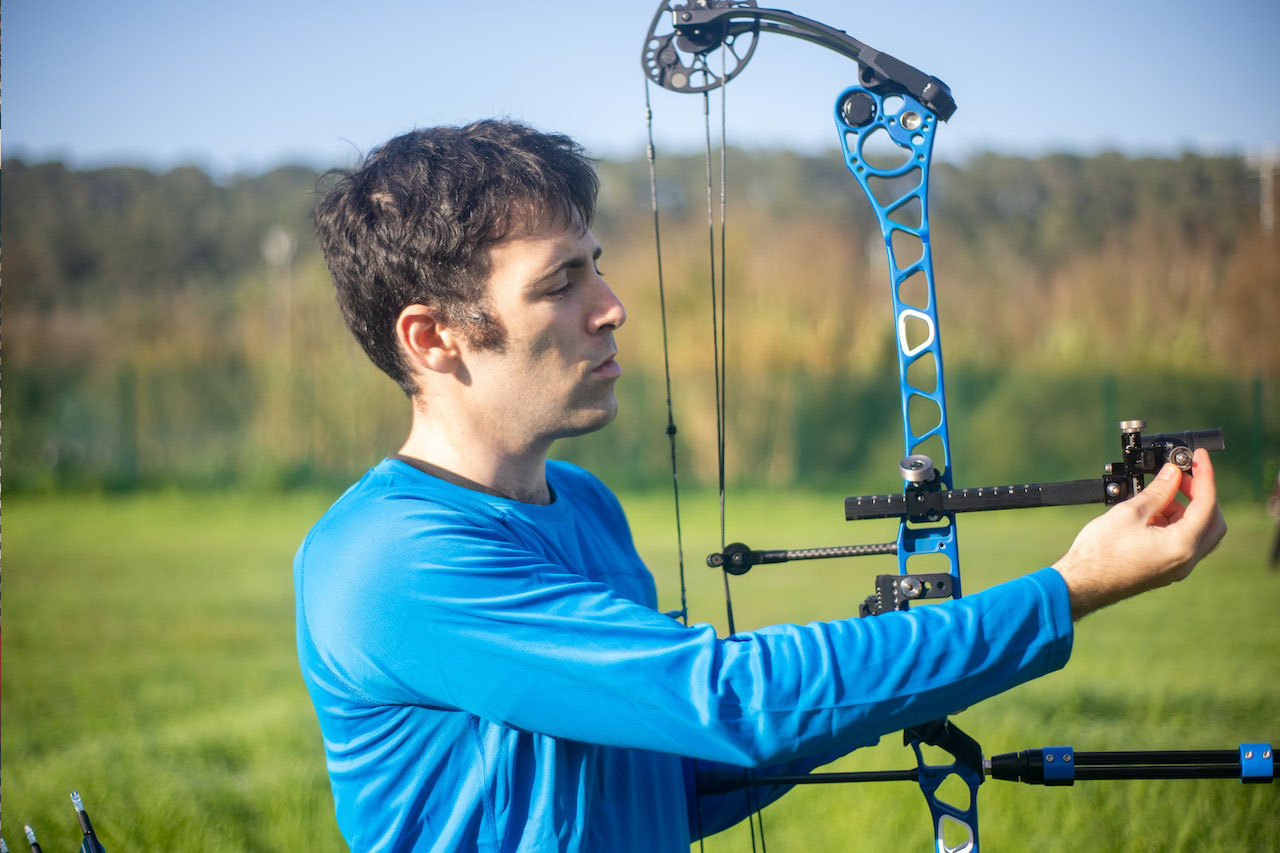 The most common reason compound bows squeak is due to a few loose screws. You can solve this issue by tightening the screws on your compound bow by yourself or have it checked by a professional for a more definitive diagnosis.
Unusual noise from your bow usually calls for attention, and an underlying problem typically causes it to emit such noise. That's why it is crucial not to ignore any signs that will help you tell the current state of your bow.
For compound bows, various things cause them to emit noise, making it quite challenging for the archer to know why. If you've recently heard your compound bow squeak, you may wonder what you must do to stop your compound bow from squeaking.
It would help if you first find the root cause of the squeaking, and you can do it by taking note of the several common reasons listed below:
Loose screws

Compared to a roster of causes, loose screws are the most common cause why compound bows squeak. Therefore, it is only reasonable to check for any loose screws first to rule out the fundamental reason before moving on to other parts.

Luckily, there is a way you can try to quickly determine if your compound bow has loose screws by doing the pluck test:

Put your thumb and forefinger on the bowstring and pluck it firmly.
Please do this by pulling the bowstring back for about an inch, then letting go of it quickly.
Do the process repeatedly as you try to discern what kind of sound it makes.
If you hear a dull thud or a thump, it means the screws are tight and are possibly not the one that causes your compound bow to squeak.
However, if you hear a high-frequency sound like a jingle, squeak, rattle, or twang, then you'll likely have loose screws.

You can fix loose screws by inspecting your compound bow and tightening them enough before doing the pluck test again. Do it repeatedly until you don't hear any squeaking or high-pitched noise and instead hear a thump or dull thud.

A loose screw doesn't only pertain to the fasteners on your compound bow; attached accessories can also get loose. Thus, check every nook and cranny where screws are in your compound bow and tighten them as necessary.

To prevent stripping out the holes, don't overtighten the screws. If you are not confident enough to do it, you can always have it done by a professional.

Going to a professional can help you identify a few more things or telltale signs indicating there are other things to fix on your compound bow aside from loose screws, but it can cost you a few bucks, at least.

Wet axes

A compound bow in contact with water needs immediate drying because it can cause squeaking sounds sometimes. It usually happens with your compound bow's axes when lubricants get washed out by water or dirt buildup.

You can solve this problem by applying special lubricants to eliminate the squeaking sounds. Avoid using WD-40 oils or anything similar since it can destroy your compound bow's axes.

Incorrectly set brace height.

Brace height rarely contributes to causing a compound bow to squeak, but it happens. Knowing that incorrectly set brace heights pose problems that majorly affect your compound bow's noise is essential.

Always ensure that your brace height measurement is correct and fits the manufacturer's suggestion to rule out this problem in the subsequent succeeding events.

Cam timing and sync issues

It would be best if you also consider the following causes unique to compound bows: cam timing and sync issues.

Remember that compound bows have a pretty complex system and design. Therefore, any wheel cog can result in unexpected problems, including unusual noise from the compound bow itself.

Always remember that cams with a correct setup won't cause a compound bow to emit loud noises.

Aside from the ones mentioned, here are the other things that cause a compound bow to squeak, which is rare but happens at times:
Limb pivot fulcrum
Burrs on spacer washer
String length
Therefore, finding the root cause of why your compound bow squeaks are essential in helping you determine the necessary follow-up actions you have to take to fix it.
What are other noises that compound bow emits?
Compound bows emit different noises, such as ripping, scraping, whistling, squeaking, slapping, and cracking, each of which calls for immediate fixing. However, they don't have a similar solution and cause; thus, you must carefully identify what kind of noise your compound bow makes.
You must know that not all noises are similar. For instance, a ripping noise is not the same as squeaking, possibly facing different issues and causes.
Here are the other unusual noises besides squeaking that you must be aware of when it comes to using compound bows:
Ripping

Ripping can mean that you incorrectly loaded your compound bow's cock-feather on the bowstring, which causes it to catch on your riser.

Scraping

Scraping noise happens when your compound bow doesn't have a dedicated arrow rest. Therefore, the arrow shafts rub against the compound bow shelf, causing it to emit a scraping sound.

Whistle

A long, untwisted bowstring releases a whistling sound as the air rushes through its strands. It's so distinct among other noises that you can instantly distinguish it and start twisting the bowstring immediately to eliminate the whistle sound.

Slapping

When you hear a slapping sound from your compound bow, it typically indicates that the bowstring's placement is incorrect.

Creaking

Hearing or feeling a sudden creaking or groaning from your compound bow indicates de-lamination.

Therefore, it is also vital to identify the type of noise your compound bow makes so you can quickly pinpoint and determine how to fix it. Otherwise, you'll only go in circles, and it will take a lot of time to solve the issue.
Should you lubricate a compound bow?
Lubricating a compound bow is part of its maintenance. Therefore, it is advisable to lubricate your compound bow regularly for every 1,500 to 2,000 shots. On the other hand, if you bow hunt, it is best to lubricate it daily.
Taking care of your compound bow doesn't start with hearing unusual sounds. When you hear squeaking, it means that you failed to maintain your compound bow in good condition regularly and thus need immediate fixing.
You may be curious whether lubricating your compound bow is alright and doesn't worsen its state. It is important to note that lubricating your compound bow is part of the maintenance process; you must always adhere to keeping it in good condition regularly.
How you shoot your compound bow will determine how frequently you need to oil it. For instance, if you hunt with your compound bow, you must lubricate it daily, especially if you encounter dust, moisture, and dirt.
On the contrary, target archery doesn't require you to lubricate it daily but make sure to do it after every 1,500 to 2,000 shots.
Moreover, it would be best to use a Teflon or silicon-based lubrication for better results.
Besides lubricating your compound bow diligently, enumerated below are the other maintenance procedure you must do:
Waxing your bowstring

Waxing your bowstring will keep it healthy and in perfect condition. It also extends your bowstring's lifespan and reduces the chance of breakage.

When choosing a type of wax to use, always select the one with silicone in it since it keeps your bow in perfect shape. However, please avoid candle wax and beeswax. These two quickly deteriorate your bowstring and damage your equipment.

Depending on how often you shoot, you can wax your bowstring as frequently as once a week. If you rarely shoot, you can apply wax every two to four weeks.

Avoid getting it wet.

Anything liquid can negatively affect your bow long term. For instance, shooting in the rain or while snowing may cause a buildup that can disfigure your bow, especially the wooden ones.

Watch out for a frozen bowstring since it may snap anytime. Furthermore, iced cams might dislocate the bowstring from the groove or wheel and damages the bow as they roll.

Hence, it would be best to keep your compound bow dry and avoid storing it in a damp place.

Dry firing is a big NO.

Never dry-fire your bow, especially compound bows, because they tend to suffer significant damage when dry-fired. Additionally, a dry-fired bow, whether new or old, or accidental, is not eligible for a warranty.

Dry fire also inflicts enormous damage on your compound bow, especially its bowstring, limbs, riser, and cams.

Thus, never fire your compound bow without an arrow. Otherwise, you'll inflict injury on others and likely have to purchase a new bow.

Replace the bowstring

Bowstrings don't last forever, and there is a limit to how long you can use them. For instance, if you shoot frequently, you'll probably have to replace your bowstring every two to three years.

On the contrary, if you shoot at approximately 2,500 daily or weekly, you may have to replace your bowstring before the two-year mark.

If you see any wear, fray, tear, or anything that shows your bowstring is no more in good condition, change it with a new one immediately before reshooting your compound bow.

Check it regularly

Before shooting your compound bow, check it to avoid damage or severe injuries. Refrain from shooting your compound bow if you hear any unusual sounds, whether squeaking, slapping, snapping, whistling, etc.

If you are having trouble finding or pinpointing the issue, have your compound bow inspected by a professional.

Delaying on fixing the damages and ignoring even the tiny signs will eventually lead to an immense expenditure. Remember that checking on your compound bow won't take too much time or money.

Know your bow

Compound bows are pretty complex compared to traditional bows because it has a mixture of diverse mechanical parts unique to them.

So make sure you know how your compound bow works and see if you need to make any adjustments to shoot accurately and safely.

Store it in a bow case

Storing a compound bow or any bow in a bow case is ideal compared to hanging it by the wall or discarding it anywhere. Ensure that you invest in a well-constructed and quality bow case whether you plan to use it as you transport your compound bow or store it at home.

Stay away from heat.

Storing your bow in a humid environment will damage its cable material and synthetic strings. Hence, it would be best to take extra precautions when you shoot in a hot place and never leave your compound bow under the sun or near a hot surface.

Synchronize cams

Ensure that the cams of your double-cam compound bow stay synchronized. It is easy to determine when the cams have simultaneously reached the same let-off stance.

If they don't, it indicates that you need to synchronize them thoroughly since unsynchronized cams affect a compound bow's poundage, draw length, and lifespan.

Visit or consult a professional

If you cannot fix your compound bow, don't hesitate to ask for professional help. You can also visit your trusted local archery store if you have questions or concerns about your compound bow.

For instance, pressing your compound bow requires extensive skills and knowledge, which isn't something newbies have.

Therefore, when you are in doubt, it is best to consult someone with excellent skills and knowledge about compound bows so you won't risk damaging your compound bow's riser and limbs.

Regular maintenance on your compound bow helps it last longer and shoot well. That's why it is advisable not to skip doing it because an unmaintained compound bow will likely have damaging consequences compromising your safety and making you spend more money.

Compound bows squeak for many reasons, each requiring different necessary solutions. Thus, it would help if you keep your compound bow in good condition to avoid any high-pitched noises and long-term damage.