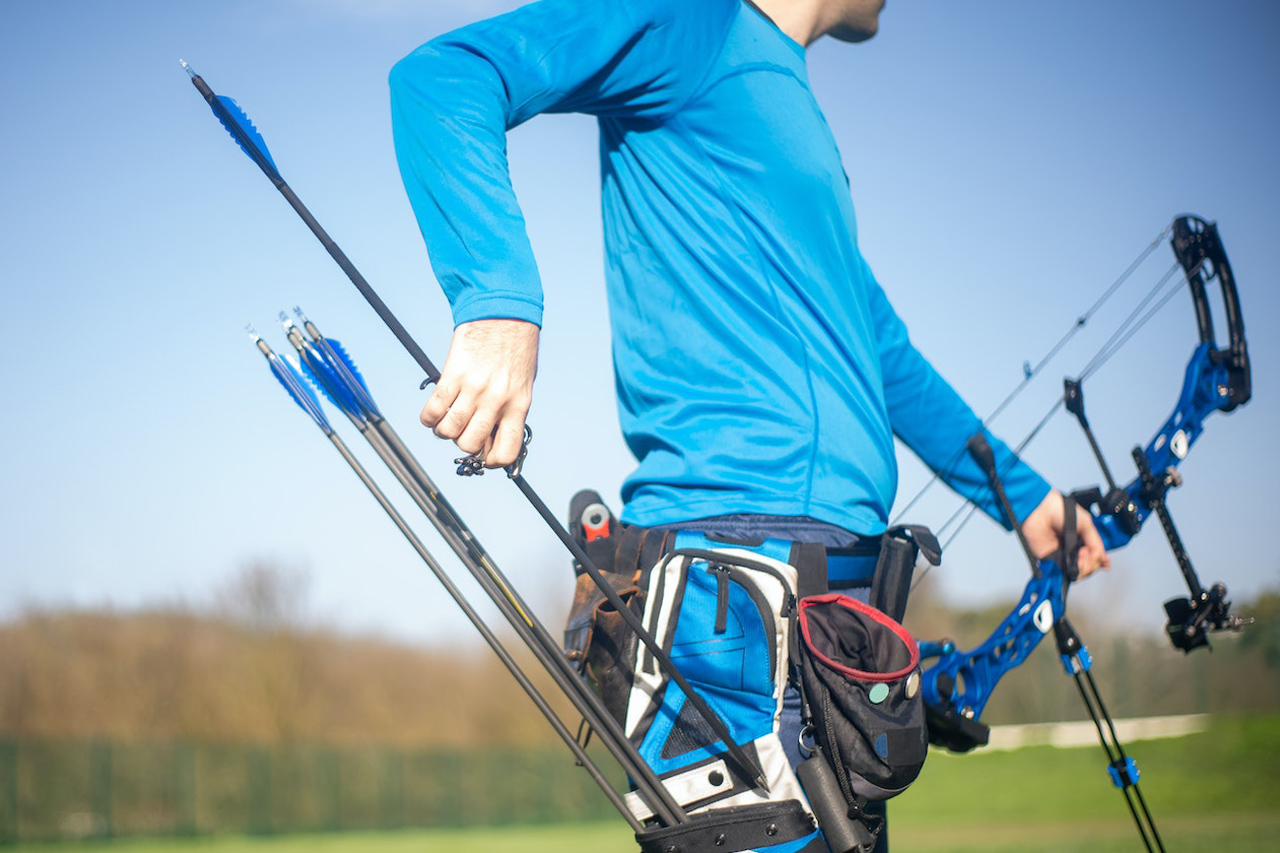 You can sell a compound bow on Facebook. Selling bows on Facebook is becoming increasingly popular as it provides a convenient way for buyers and sellers to connect.
Factors to Consider
When it comes to selling a compound bow on Facebook, there are a few things you need to keep in mind.
Audience
You must ensure that your ad targets the right audience. If you sell a compound bow to hunters, you must ensure that your ad targets people interested in hunting.
The perfect method to target the right audience is to use the Facebook Ads Manager to create a custom audience. To do this, you'll need to create a list of people who have previously bought compound bows or are interested in hunting.
Images or photos
Ensure that your ad has the right images. The images you use should be high quality and relevant to the product you're selling. If you are to capture a photo of the compound bow you are selling, make sure it is clear.
Create a detailed description of the bow along with the images. If you are selling a used compound bow, indicate how old it is. It will let potential buyers know what they're getting and what to expect.
Price
When it comes to setting a price, you need to make sure that it is competitive. Look at other sellers and see what they are charging for similar products. Once you know the market rate, you can set a price you're comfortable with.
Shipping
You need to include the shipping cost in the price, or if you prefer to break down the prices, it would also work. Many buyers are put off by sellers who try to charge extra for shipping. If possible, offer free shipping to sweeten the deal.
Guarantee
It's always great to offer a money-back guarantee. It will show buyers that you're confident in your product and willing to stand behind it. It will also give them the peace of mind they need to make a purchase.
Facebooks' Terms & Conditions
You must also adhere to Facebook's terms and conditions, including ensuring that your ad is not misleading, offensive, or spammy. If you violate these terms, Facebook management will remove your ads, and they could ban you from advertising on Facebook.
Selling a compound bow on Facebook is a great way to reach a broad audience of potential buyers. Follow the rules and guidelines, and you'll sell in no time.
How do I sell a compound bow?
You can sell a compound bow by posting it online, selling to a local shop, at a garage sale, at a flea market, or having an auction.
Selling an old compound bow will also be a great way to upgrade your bow. So, if you are not using it and it is just sitting in your garage, you may want to sell it and get some money.
Ways to Sell the Compound Bow
Sell online
To sell a compound bow, you will need to list it for sale online. You can do this on classified ad websites or forums that discuss archery.
Make sure to take good pictures of the bow from different angles. Be honest about its condition and include any accessories that come with it. Be sure to list a realistic price.
Sell to a local shop
Another option is to sell the bow to a local archery or hunting shop. They may be interested in buying it from you, especially if it is a popular model. Call around and see if any shops are interested. You could also try pawn shops.
Sell at a garage sale
You could have a garage sale if you want to quickly get rid of the old bow. It is not the best way to get the most money for it, but it is an option. Be sure to put a sign that says "archery equipment" so people will know to stop by your sale.
Sell at a flea market
Another option for selling the bow is at a flea market. You will need to find a local flea market that allows the selling of archery equipment. Set up your booth, and include a sign that says what you are selling. Be prepared to haggle with people who are interested in buying the bow.
Have an auction
You could also have an auction for the bow. It is an excellent option to get the most money possible. List your archery bow on an online auction site, and set a reserve price. The auction site will take a small percentage of the final selling price.
No matter how you sell the compound bow, include all the accessories that come with it, such as the arrows, quiver, sight, and stabilizer. You should also have the owner's manual. Otherwise, it will be hard to sell it.
Can you trade in a compound bow?
You can trade in a compound bow. However, your trade-in value will depend on the bow's condition and the market value of similar archery bows. If you desire to upgrade to a latest model, trading in your old bow is a great way to offset the cost of the new purchase.
Many archery shops and sporting goods stores offer trade-in programs, so shop for the best deal. You can also check online and visit auction sites, but be aware that you may not get as much for your bow if you sell it yourself.
Tips when trading compound bow
Assess the condition of the bow before trading
If you want to trade in your compound bow, you first need to assess the bow's condition. Is it in good condition, with all the parts intact and functioning correctly? Or is it starting to show signs of wear and tear? Be honest about the archery bow's condition, as this will impact the trade-in value.
Gather all of the necessary paperwork
When you take your compound bow to a trade-in store or shop, they will likely ask to see proof of purchase or ownership. They may also ask for verification that it has been serviced and maintained. Be sure to gather all the necessary paperwork before trade-in your bow.
Shop around for the best deal
Many different places offer trade-in programs for compound bows. Archery shops, sporting goods stores, and some online retailers offer trade-ins. Be sure to shop around and compare deals before making a decision.
Be prepared to negotiate
When buying or selling anything else, be prepared to negotiate when trading in your compound bow. Some people who just started archery may try to negotiate the price, so be flexible with the pricing.
Know what you want
Before trade in your compound bow, know what you want to get out of the deal. Do you want to upgrade to a newer model? Or are you just trying to recoup some of the cost of your old bow? Your goal will help you during the negotiation process.
Do archery shops buy bows?
Archery shops typically do buy bows from customers. However, the amount of money they are willing to pay for a used bow will vary depending on the bow's condition, the make and model, and how popular the particular bow is.
Archery shops generally offer around 30-50% of the retail value for a used bow. So, if you want the most money possible for your used bow, it is best to sell it privately. However, it can be more time-consuming, and there is always the risk that the buyer may back out of the deal.
Tips when selling used bows to local archery shops:
Do your research ahead of time and know the approximate value of your bow. This way, you will have a good idea of what to expect when you take it into the shop.
Be prepared to negotiate. Archery shops are in business to make money and usually offer low. If you are unwilling to negotiate, you may want to look elsewhere.
Be prepared to haggle. Archery shops are usually open to bargaining, so don't be afraid to try and get a better deal.
Bring in all of the necessary paperwork. This paperwork should include the bow's owner's manual, purchase proof, and other relevant documentation. It will show the shop that you are a responsible owner and have taken good care of your bow.
Clean your bow before taking it into the shop. A clean bow will appeal more to potential buyers and may even help you get a higher price.
Be honest about your bow's condition. People in the archery shops have experience in evaluating used bows, and they will be able to tell if you are trying to hide any damage.
Choosing for archery shop to sell the used bow to:
Find an archery shop that specializes in the type of bow that you have. This way, you can be sure that they are familiar with the make and model of your archery bow and will be able to give you a more accurate appraisal.
Ask around for recommendations. Talk to your friends, family, and fellow archers to see if they have any recommendations or suggestions for good archery shops.
Do some research online. Check out various online forums and other review websites to get an idea of which archery shops have a good reputation.
Once you have narrowed your choices, call each shop and ask about their policy on buying used bows. It will help you decide and choose the best shop to sell your bow.
When you take your bow into the shop, ask for a written appraisal. It will document its value and come in handy if you sell it elsewhere.
How much is a compound bow?
A compound bows generally cost between $150 and $1000. The price will depend on the quality of the bow, the features it offers, and the brand.
If you sell a used bow, you can sell it at 30-40% of the original price. Some of them may even be worth more than their initial cost if they are rare or vintage.
Things to consider when determining the cost of the used bow
Regarding archery, one of the essential pieces of equipment is the bow. The cost of a used bow can vary greatly, depending on several factors.
Here are some things to consider when determining the cost of a used bow:
Type of bow
Different types of bows are available on the market, such as recurve bows, compound bows, and longbows. The kind of bow you choose will affect the cost. For example, a compound bow is typically more expensive than a recurve bow.
Additionally, the material of the bow also affects the cost. For instance, a bow made of carbon fiber will be more expensive than a wooden bow.
Condition of the bow
If the bow is in good condition, it will be more likely that the bow's selling price will be higher. Otherwise, the selling price will be lower if it is in poor condition.
To assess the bow's condition, you will need to check for wear and tear and any damage that may have occurred. Check all bow parts, including the limbs, riser, and strings. Inspect any moving parts to make sure they are functioning correctly.
Age of the bow
Older bows are more expensive than newer bows because they are rare. If you are selling an antique bow, you can expect to get a higher price for it. It is because collectors are willing to pay more for rare items.
Brand of the bow
Some brands are more known to the archery community than others, which affects the cost. For example, a bow made by a well-known brand such as Hoyt or Mathews will be more expensive than a bow made by a lesser-known brand. So, check your bow's brand to know if you can sell it at a higher price.
Feature of the bow
Bows with unique features, such as those that are adjustable or have a built-in sight, are more expensive than those without these features. Additionally, bows with accessories like a case or arrows can have a higher selling price.
If you plan to get a new bow, this list of +200 Compound Bow may help you get one.