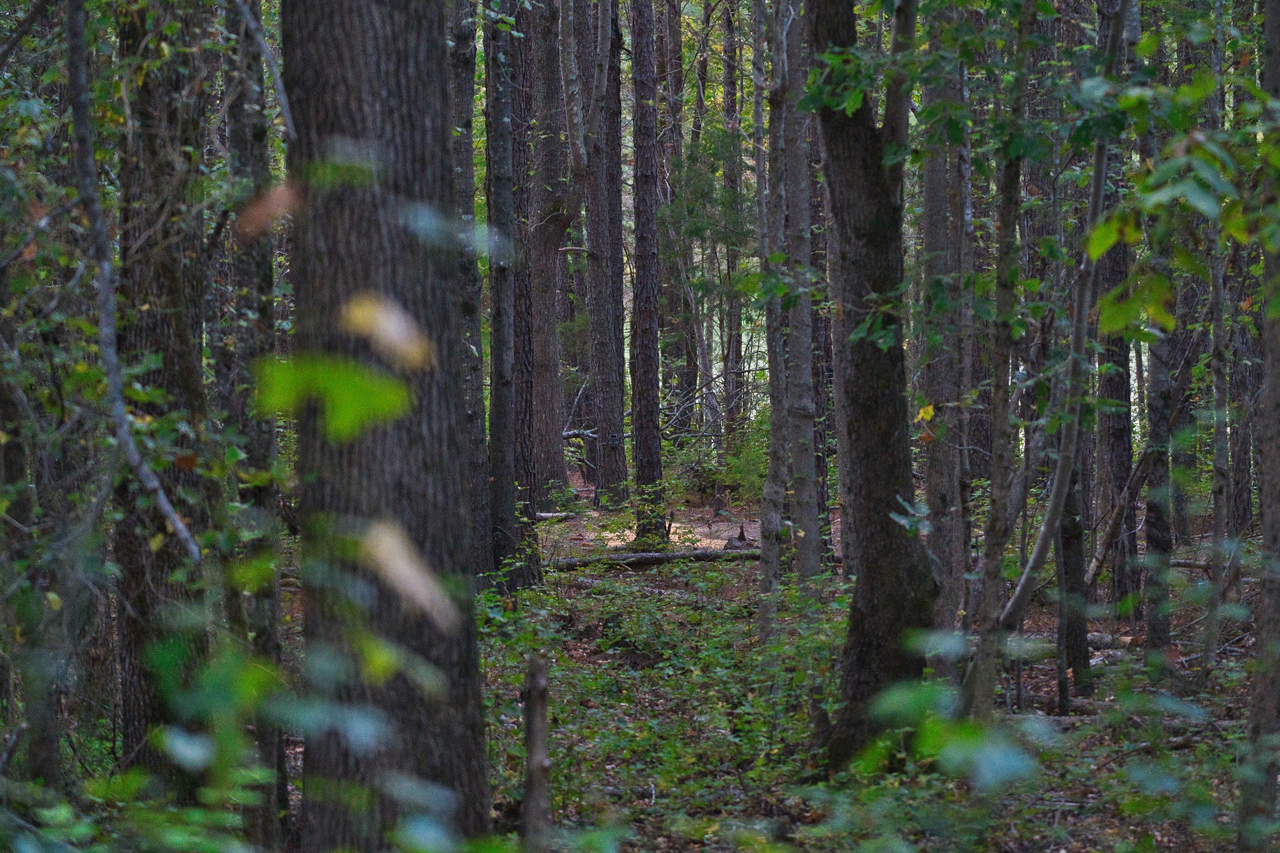 Laws recognizing crossbows as archery equipment and not requiring a hunting license, such as Arkansas, may not require a background check. However, since crossbow regulations vary by state, it is best to check your current state laws to be sure before purchasing and using a crossbow.
Crossbows have always become a hot topic, especially regarding hunting and ownership. Its legality is quite complex because of its confusing similarities with other bows and firearms. Some countries restrict its use, while some imply that it is legal but with strict limitations.
Living in the United States, you must know that each state has its laws. Even crossbow regulations vary by state, thus making it difficult to generalize whether purchasing a crossbow requires a background check or not.
Because of the state laws, you can assume that some states imply the possession of crossbows as illegal, while others legalize its use.
On the other hand, for states that categorize crossbows as archery equipment and don't require a hunting license like Arkansas, you can likely expect that there is no need for a background check before you can buy or use a crossbow.
However, before arriving at a definite conclusion, you must also remember that there may be additional provisions and limitations you must look out for since regulations can be pretty tricky sometimes.
Therefore, if you plan to purchase a crossbow and go hunting, it would be best to double-check the crossbow regulation of the state where you currently live.
You can consult a local lawyer to understand the legalities before purchasing or using a crossbow to avoid possibly getting into trouble.
What are the crossbow regulations in the US?
Crossbow regulations in the US vary by state. Some states legalize crossbows during archery season; others only allow the physically challenged hunters to use a crossbow, while a state categorizes it as illegal hunting equipment.
Knowing the crossbow regulations in your state is crucial and is a must to ensure that you are not disobeying the law. To help you with this concern, below are the crossbow regulations in various states in the US grouped based on regulation similarities:
In 28 states, crossbows are legal during archery season

Here is the list of 28 states that legalize the use of crossbows during archery season:

Wyoming, Nebraska, Kansas, Oklahoma, Texas, Louisiana, Arkansas, Missouri, Indiana, Illinois, Michigan, Kentucky, Tennessee, Mississippi, Ohio, Alabama, Pennsylvania, Georgia, South Carolina, North Carolina, Virginia, West Virginia, Maryland, Delaware, New Jersey, Connecticut, Rhode Island, and Vermont.

Although all these states permit the use of crossbows during archery season, some of them have conditions that hunters should follow.

For instance, some states have a precise peak draw weight requirement, bow length, or arrow length. On the other hand, some states limit when you may use a crossbow and your crossbow license, whereas most restrict its use during archery season.

Vermont allows hunting for all species except deer unless you have a disability with the obtained permit. On the other hand, Rhode Island requires hunters to complete the Bow Hunter education course or qualify for an Archery deer permit.

Another example is the minimum draw weight required. For example, Maryland requires hunters to follow the minimum draw weight of 75 pounds; North Carolina's minimum draw weight requirement is 150 pounds.

Additionally, there are counties exempted in this regulation like Texas' Grayson County and West Virginia's Mingo, Logan, Wyoming, and McDowell counties.

In 11 states, hunters can use crossbows only during the firearm season

These 11 states allow hunters to use crossbows only during firearm season: Washington, California, Nevada, Arizona, Utah, Colorado, Alaska, Montana, North Dakota, Iowa, and New Hampshire.

States such as Washington, Arizona, Utah, Colorado, Alaska, North Dakota, Iowa, and New Hampshire allow only handicapped hunters also to use a crossbow during both firearm and archery season.

On the other hand, Montana has no provision for disabled hunters and allows the use of crossbows limited to during firearm season.

Furthermore, some states here impose a minimum peak draw weight. For instance, the minimum draw weight for crossbows in Washington is 150 pounds. Meanwhile, Nevada has more specific crossbow requirements such as:
14 inches minimum draw length from the bow's front to nocking point
125-pound minimum draw weight
An arrow must have a broadhead and be at least 16 inches long.
Favorable mechanical safety and a minimum 18-inch stock
In Alaska, disabled hunters with an approved Methods and Means Exemption Form can use crossbows during archery season.
Five states in the USA only permit physically challenged hunters to use crossbows
Hawaii, Idaho, New Mexico, South Dakota, and Massachusetts are among the five states in the USA that only allows physically challenged hunters to use crossbows.
However, most of these states only allow hunters with disabilities who have permission to use a crossbow. For example, disabled hunters in Idaho must obtain the following: a permit-to hunt with a crossbow, a valid archer permit, a hunting license, and a proper tag.
Whereas in South Dakota, physically challenged hunters must follow the 125 pounds minimum crossbow draw weight and have a functional mechanical safety device.
In 2 states, hunters can use a crossbow in only a portion of the archery season
Maine and New York are the states in the United States that allow hunters to use a crossbow in only certain archery seasons.
If you live in Maine, you can only hunt with a crossbow during Fall Wild Turkey Hunting Season and Regular October Archery Season on deer. If you plan to join the open archery season, don't harvest antlerless deers unless you have the necessary permit.
South and North don't have the same archery season date for New York residents. Moreover, animals you can hunt are only deers or bears. New York has complex crossbow regulations, so it is better to check with their official website to have a clearer understanding of the law.
Four states impose dissimilar crossbow regulations
Florida, Wisconsin, Minnesota, and Oregon each have crossbow regulations utterly different from other states. For a better explanation, please refer below:
Florida allows the use of crossbows in archery season – on private land only.
Wisconsin started legalizing the use of crossbows starting 2014 season and for review every three years.
Minnesota only allows hunters over a certain age to use a crossbow. Hunters aged 60 and up can use crossbows for hunting turkey, bear, rough fish, and deer. Crossbows are also legal for disabled hunters and anyone during turkey, bear, and firearm seasons.
Oregon categorizes crossbows as illegal hunting equipment with exceptions. Disabled hunters can use crossbows for hunting in Oregon if they possess a Crossbow Special Use Permit issued by the Oregon Department of Fish and Wildlife.
Based on the details above, anyone can tell that the crossbow regulations in the United States are pretty complex and needs thorough research.
Aside from finding out if crossbows are legal or illegal, you also have to consider whether your crossbow equipment meets specific requirements.
That's why you should be wary if your crossbow equipment meets specific regulations, including but not limited to owning a permit, license, or following strict crossbow requirements.
If you want a more detailed crossbow law imposed by your state, don't forget to check the official website to see what else to follow.
Can felons be around crossbows?
Felons can possess and use crossbows as long as their state's law doesn't identify crossbows as firearms.
Returning to the outside world after years of living as a prisoner hits different for felons. The feeling of restored freedom once faraway is now at their hands.
On the negative side, people convicted of felonies do not have their constitutional rights restored. For example, felons can't join the United States Army, should stay in the country as needed, and can't own firearms.
Therefore, for felons who love target shooting and hunting using crossbows, there's a bit of hesitation because there are specific regulations they must be aware of to avoid chances of violation.
In the past, felons with no violent crime record had their firearm ownership rights restored upon release from prison. However, it all changed when the 1968 Gun Control Act came to fruition.
Provisions included in the 1968 Gun Control Act are as follows:
Prohibition of mail-order long gun sales.
All guns should have serial numbers marked on them.
The minimum age to purchase guns is 18.
Convicted felons and other prohibited persons cannot own firearms.
Even non-violent felons also cannot own firearms anymore, but they have a chance to apply to have such rights restored either through a lengthy legal process or by getting a pardon.
If the United States Bureau of Alcohol, Tobacco, and Firearms no longer deems you a threat to society, they might consider restoring your rights.
Crossbows are federally legal in the United States since they don't fall under the firearm umbrella, but there's a catch. The federal law in the United States doesn't speak for the laws in every state.
Therefore, as a felon, you must know your state's current crossbow regulations before deciding to be around crossbows. If your state doesn't classify crossbows as firearms and does not deem crossbows as illegal hunting equipment, then you can own one.
However, if your state says otherwise, you must avoid using crossbows and consider using other bow types for hunting or target shooting instead.
An excellent example of this is Oregon. In Oregon, whether you are a felon or not, crossbows here are illegal hunting equipment; the only hunters who can use them are those with disability with a permit issued by the Oregon Department of Fish and Wildlife.
Another great example is Rhode Island and Massachusetts, wherein both are known to have stricter crossbow regulations. Per the type of felony you committed, they may restrict your hunting rights.
That's why, as a felon, you must be extra careful and keep the hunting restrictions in mind to avoid any violation. Below are the following scenarios that will likely happen if a felon violates crossbow regulations:
Most cases will result in an arrest warrant.
Upon arrest, you may request a hearing regarding your alleged parole violation.
If a judge finds you guilty of parole violation, you will probably lose your parole, which means you will likely get imprisoned again to serve the rest of your initial sentence.
On the contrary, violating the law doesn't always mean revocation of parole. You will get fined sometimes, which isn't as harsh as the previous scenario.
But for someone who just got their freedom back and didn't have enough money after getting released, a hefty fine will likely be an excellent issue for you.
You can expect to pay a hefty fine or a cheaper one, depending on the severity of your parole violation, as the judge deems.
Another harsher scenario to help you is this:
Let's say you obtained a crossbow in a state prohibiting convicted felons or owning a crossbow. Since every state has laws, there is a chance that aside from revoking your parole, you will also get sentenced to an additional crime under unlawful possession, which is pretty bad.
Thus, the consequences are too heavy, which may cost you a lot of money, jail time, and a stripped freedom once again.
On the brighter side, as long as you take note of the crossbow regulations in the state before you decide to own or use one, there is nothing to get too worked up on the possible consequences.
Crossbows are an excellent weapon for hunting; that's why each year, more and more hunters shift to using them. However, due to the confusing technicality and design, states came up with differing regulations.
Some may require a background check, while others don't because they brand crossbows as illegal. Remember to follow any crossbow regulations your state comes up with to avoid fines or jail time.