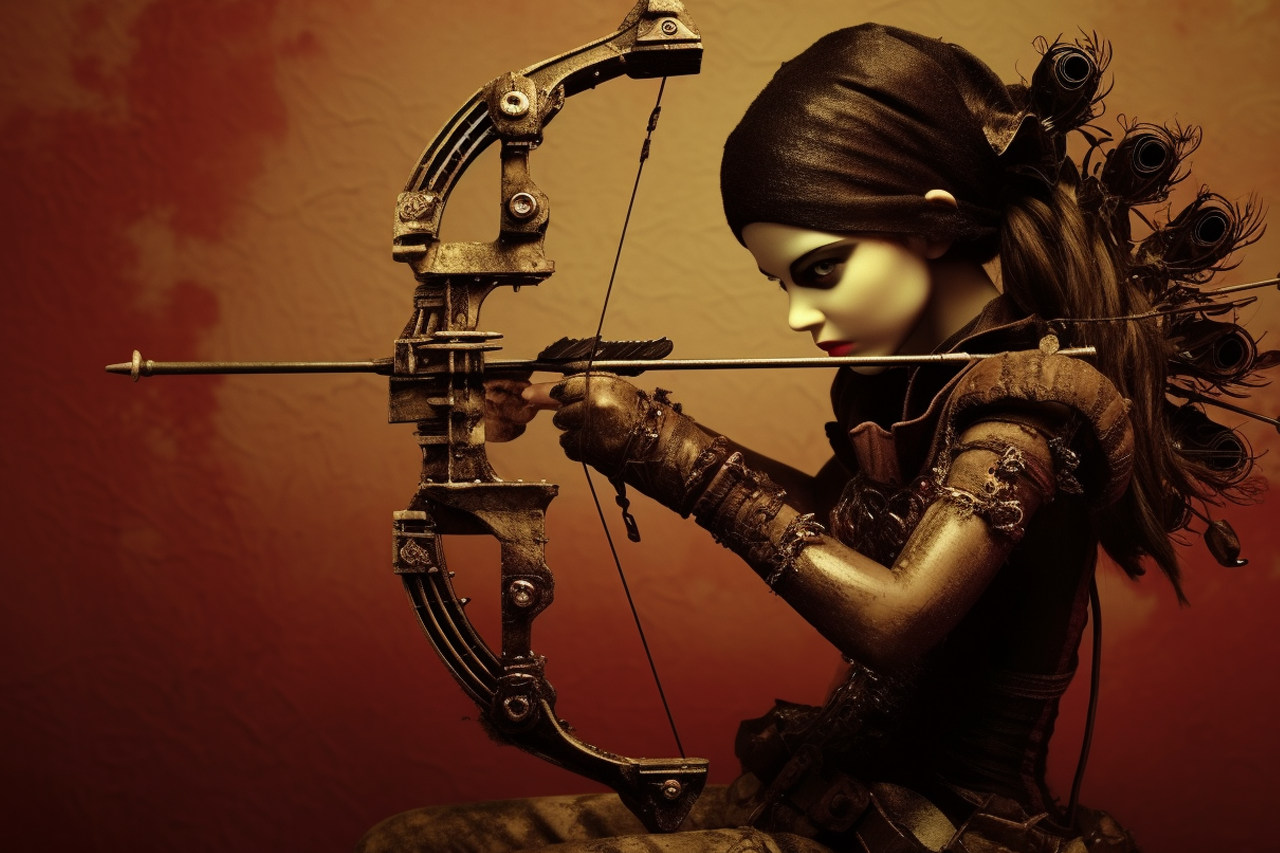 Accurately shooting a crossbow requires practice, skill, and knowledge. Whether you're new to the sport or an experienced shooter, choosing the ideal shooting range for accuracy can be tricky.
It's essential to consider factors like safety considerations, the maximum effective range of a crossbow, best practices for accurate shooting, and the advantages/disadvantages of longer ranges.
In this article, we'll cover everything you need to know about finding a suitable shooting range and how to get the most out of each session. With these tips in mind, you can find yourself on your way to becoming a more accurate crossbow shooter in no time!
Factors to Consider When Choosing a Shooting Range
When choosing a shooting range, you must ensure it suits all your needs and meets your expectations- so don't settle for anything less than perfect! First, consider the distance you are comfortable shooting.
The ideal crossbow shooting range should be between 20 to 40 yards. It gives shooters enough space for accuracy and allows them to practice their skills at longer distances. Second, make sure the shooting range is safe and secure.
Crossbows can be dangerous if not handled correctly, so it's essential that the area is well-lit and has safety protocols in place to protect shooters from accidents and injury. Finally, look for a range that offers additional features such as target stands or backstops.
These features provide extra support for targeting accuracy and allow shooters to test their skills with various targets. When selecting an ideal crossbow shooting range, you must consider many factors to ensure maximum accuracy and safety.
Researching the options available will help you find a location that meets all your needs and ensures a successful session on the range!
Safety Considerations
Before shooting, always take proper safety measures; wear eye and ear protection and ensure the area is secure. Ensure you have a backstop that can stop your arrows before reaching the end of your range.
The backstop should be constructed of durable metal so it won't break down over time. You also want to ensure you are shooting in an area with no people or animals nearby, as arrows can travel great distances and cause injury if not properly contained within the range area.
Finally, ensure all necessary safety equipment is in place, such as netting to capture wayward arrows.
In addition to physical safety considerations, there are other factors to check when choosing a crossbow shooting range for accuracy. Have an established plan for how you will sight in your crossbow before each round of shooting and keep track of any changes you make between shots so that you can accurately adjust as needed during practice sessions.
Also, look into regulations for hunting season and local ordinances regarding hunting on public land, especially if using a bow outside designated ranges or areas approved for archery hunting.
Finding a location where you feel comfortable practicing with your crossbow without disruption from others or potential hazards due to wildlife or terrain features is essential.
Researching local laws and conditions around the area will help make your experience more enjoyable while maintaining a safe environment for everyone involved in the activity.
Maximum Effective Range of a Crossbow
Standing at the edge of a field with your crossbow, you'll want to know how far you can confidently shoot for maximum accuracy and effectiveness.
The maximum effective range of a crossbow varies depending on the make and model. Generally, however, a good quality crossbow will have an effective shooting range of up to 50 yards or more.
It is important to note that this is only achievable with proper technique and practice and if the shooter utilizes an appropriate scope or sighting system.
Arrow trajectory is the most critical factor when considering the maximum effective range of a crossbow. It largely depends on arrow speed and weight, determined by bow draw weight and limb design.
Crossbows with higher draw weights typically have more incredible arrow speeds and flatter trajectories over longer distances, resulting in greater accuracy at longer ranges. However, some hunters may prefer lighter bows for hunting in dense forest areas or other tight spots where maneuverability is critical.
When aiming at targets beyond 30 yards, you must understand arrow drop-off over a distance; even for experienced shooters, this can be difficult to calculate without knowledge of ballistics tables or specialized optics such as laser rangefinders.
For those who don't possess either of these tools, practicing at shorter distances can help familiarize yourself with your bow's capabilities before venturing further into the field for serious hunting sessions.
Best Practices for Accurate Shooting
Practice proper form and technique for maximum accuracy to ensure the best shooting results. When shooting your crossbow, make sure to stand in an upright position and keep your back straight. Hold the crossbow firmly and pull the string back until you align it with your anchor point.
Before releasing the arrow, take a deep breath and focus on making a smooth release. Aim at the target using your dominant eye and gently squeeze the crossbow trigger to fire it accurately.
A helpful tip for accurate shooting is to use a stabilizer or shock absorber attached to your crossbow, which will help absorb some of the shocks from firing and reduce noise disturbance that may affect other hunters nearby.
Additionally, you can attach a scope or red dot sight to improve accuracy by allowing you to zoom in and out on targets more precisely.
Finally, practice often so you can become familiar with your weapon's operation before heading out into the field hunting.
Accurate shooting requires consistent practice and discipline; if done correctly, it can result in excellent performance during hunts and improve safety amongst all participants involved in outdoor activities such as hunting or sport archery competitions.
With these tips and regular practice sessions, you can improve accuracy with crossbow shooting at any range.
Advantages of Shooting at Longer Ranges
Shooting at longer ranges can be a thrilling experience that tests your skills and sharpens your aim – so don't miss out! Here are the advantages of shooting at longer ranges:
Improves Accuracy:
Establishes a good sight picture
Enhances trigger control
Builds muscle memory for more consistent shots
Enhances Bow Control:
Strengthens bow-handling skills
Helps you understand trajectory better
Increases awareness of the wind's impact on arrows
Develops Focus and Patience:
Requires concentration to hit farther targets
Teaches discipline regarding form, aiming, and releasing arrows.
Long-range shooting is an enjoyable way to become a better hunter or target shooter. You'll learn to read the conditions and adjust accordingly for greater accuracy. Plus, you'll gain confidence in your ability and the equipment you're using.
In addition, it's an excellent opportunity to challenge yourself mentally and physically while enjoying a competitive activity with friends or family members.
Disadvantages of Longer Ranges
Now that we've discussed the advantages of shooting at longer ranges let's look at some disadvantages. Shooting at longer ranges can be challenging and require extensive practice.
| | | |
| --- | --- | --- |
| Range (yards) | Maximum Effective Range | Difficulty Level |
| 10-20 yards | Easy to Moderate Accuracy | Easy to Moderate but more Practice Required |
| 20-40 yards | Good Accuracy Possible but Difficult to Consistently Achieve | Substantial Practice Required for Mastery |
| 40+ yards | Very Difficult to Achieve Consistent Accuracy | Extensive Practice Needed Over Long Period of Time for Mastery |
For starters, many crossbow shooters find it challenging to achieve consistent accuracy when shooting beyond 40 yards due to the increased size of the target area and other factors such as wind speed/direction.
The table above shows what kind of maximum effective range you can expect with different yardages and the difficulty level for each archery range. As you can see, mastering accuracy in crossbow shooting requires much practice and time.
Another disadvantage is that longer distances require more specialized equipment. Such equipment includes scopes or optics that allow for greater precision in aiming and heavier arrows, which help increase their stability and flight efficiency over long distances.
All these items come with an additional cost which may not be worth it for casual shooters only interested in short-range accuracy.
The bottom line is that while shooting at longer ranges can be rewarding, it also presents challenges and requires a significant amount of skill, practice, and specialized gear to master it successfully.
Tips for Increasing Accuracy at Any Range
No matter your skill level, you can constantly improve your accuracy with simple tips! Whether you're shooting at short- or long-range targets, there are several strategies to ensure a greater chance of success.
To start, practice proper form and technique. Ensure your stance is stable and you grip the crossbow well. It's also important to aim carefully before releasing the bolt; consider factors such as wind direction and force, range to target, and elevation differences.
In addition to technique, you must use quality equipment if you want accurate results. Invest in high-quality arrows with properly fitted tips explicitly designed for the target you are shooting.
Check the condition of your strings regularly; make sure they are tight enough, which could result in accurate shots due to reduced velocity or torque issues.
Finally, use a scope or other sighting device to help increase accuracy when aiming at longer distances – this will allow you to pinpoint precisely where you need your arrow to land more accurately.
In summary, improving accuracy when shooting a crossbow requires skill and quality equipment. Practice proper form and technique regularly; use quality arrows with properly fitted tips; and check strings often.
Invest in sighting devices for longer shots – all these steps will help increase accuracy no matter what range targets you are shooting!
Here is the list of +200 crossbows that you can use for hunting.