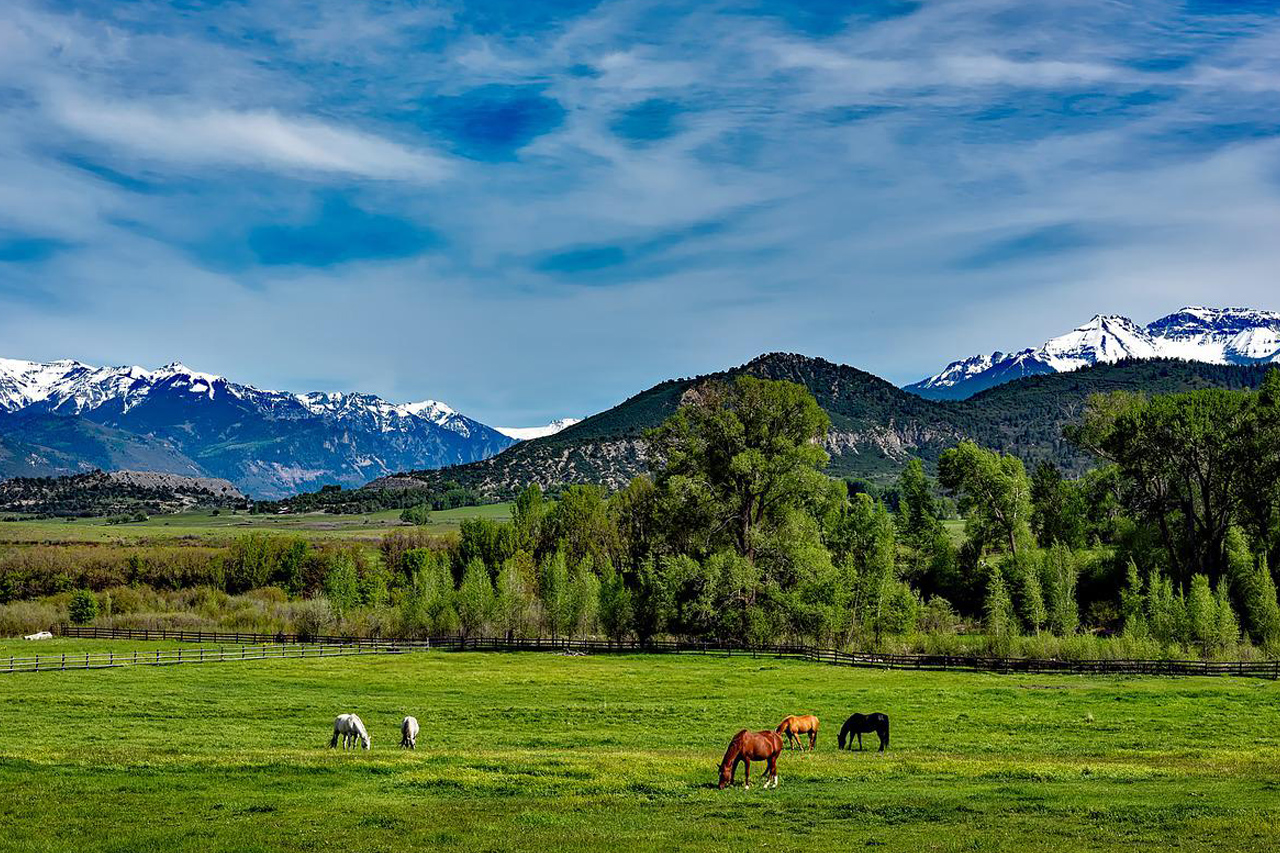 You can use a crossbow in Colorado solely for hunting during general firearm seasons, including big and small games. Meanwhile, hunters who are disabled can legally use a crossbow for hunting during archery season. Therefore, using a crossbow beside the permitted timeframe is illegal.
Every regulation is different in every state in America. That's why it is imperative to check what weapon is legal or not. Even if it is legal, you have to be wary if there is any regulation of where and when you can use it.
If you plan to use a crossbow in Colorado, you must be aware of the regulations to avoid legal trouble. Unfortunately, expect that there are strict laws you must abide by, which will be enumerated here for you.
Crossbows are illegal to use in Colorado except during general firearms seasons. Moreover, you can only use them for hunting, including big and small games. You cannot use crossbows in Colorado whenever and wherever you want outside the permitted season and area.
You also cannot use crossbows during archery season unless you are a disabled hunter possessing A.D.A. Accommodation Permit.
Now that it is clear that you can only use crossbows for hunting during firearms seasons. Below are the legal hunting methods for crossbow hunters:
Your crossbow's draw weight must be a minimum of 125 lbs.
The minimum crossbow draw length is 14 inches from its front to the nocking point.
The crossbow bolt should be a minimum of 16 inches long. It should have a broadhead of at least 7/8 inch wide with a minimum of two steel cutting edges.
The entire length of the cutting surface must have all cutting edges in the same plane.
Must have a positive mechanical safety device
Not following any of the crossbow requirements stated above will not be permitted to hunt.
Here is the other information you have to know if you plan to hunt with a crossbow:
The big game permits you to hunt elks, bears, moose, reindeer, and white-tailed deer. Big game legal hunting hours are half an hour before sunrise to half an hour after sunset, unless otherwise prohibited.
You can hunt animals like squirrels and rabbits during the small game.
Game birds include dove, turkey, pheasant, duck, geese, and quail.
You can also hunt predators such as coyotes and cougars.
For unprotected species like vermin, there are no specified regulations regarding whether hunting them is illegal. However, it can change anytime, depending on animal censuses.
Carcass tags are a must for crossbow hunters. You can acquire these with hunting licenses and permits for every harvested animal.
You can mark your harvest site with your G.P.S. They encourage hunters to use G.P.S., especially for hunting bears or moose, since these species require mandatory inspection.
Aside from the ones mentioned above, certain common violations mostly get hunters into trouble in Colorado. Refer to these to help you get a better idea of which are illegal in the state:
Trespassing

Hunting in private lands is off-limits. Going into private lands without the lessee's or landowner's permission is trespassing, and violators may face up to 5 years of suspension.

Since private lands are not necessarily fenced or posted in Colorado, it won't be easy to see the boundaries. Therefore, you have to be careful not to go over the allowed hunting premises if you don't want to face such a violation.

If you are to retrieve the harvested animal, better contact the landowner, or you can contact the C.P.W. office if you cannot reach the landowner.

Edible wildlife meat

You can only consume a minimum of the four quarters, backstraps, and tenderloins of the wildlife you hunted. Consuming its internal organs is illegal and not considered edible meat in Colorado.

Killing wildlife mistakenly

Hunters must notify the C.P.W. office or the local Sheriff's office (if it happens after C.P.W. regular hours) of big-game animals unintentionally killed. They should prove it was not a product of carelessness or negligence before hunting again.

You must field dress it if you accidentally killed wildlife before contacting the C.P.W. or the local Sheriff's office. They will evaluate the incident and wait until then before you continue hunting.

Show evidence of sex

Refusing to show evidence of sex to the C.P.W. that is naturally attached to the carcass is illegal. The natural sex marks that should keep intact are the scrotum, the vulva, or the skull.

Attaching or voiding a carcass tag

Don't forget to sign and detach the carcass tag from your hunting license and properly attach it to the animal you've successfully hunted. Remember that signing and detaching the carcass tag before the harvest is forbidden.

Shooting distance limitations

Hunters should be at least 50 feet away from each side of the center line of any state highway, B.L.M. roads, country road, or municipal before shooting. It is also illegal for you to shoot across a road.

Remember that ignorance of the law excuses no one, so you must always do your duty of following the crossbow regulations.
Do you need a license to hunt in Colorado?
You need a hunting license to hunt in Colorado. Those who want to purchase a hunting license born after July 1, 1949, must first obtain a hunter education certification with no minimum age requirement.
To explain better, here are the steps you should follow to get a hunting license:
First, complete the prerequisites for the Colorado hunter education certification.

Colorado Hunter Education Certificate is a must in Colorado, proving that you have the knowledge to hunt safely, ethically, and responsibly within Colorado. To become certified, you don't have to be a certain age.

You can also use the Colorado Hunter Education Certificate to hunt in other states that require compulsory hunter education. To get the certificate, you must complete a Colorado Parks and Wildlife-approved course in person or online.

Choose the type of hunting license you want to purchase.

After obtaining the hunter education certificate, you can choose which license type to purchase. Below are the license types you can choose from:

Resident

Anyone who has lived in Colorado for a minimum of 6 months can qualify for a Colorado resident license.

Non-resident full-time students in Colorado attending an educational institution and active-duty military personnel are automatically eligible to get a resident hunting license.

Therefore, Colorado residents who wish to hunt must have this license, possibly requiring additional licenses and permits. The state also requires Colorado residents ages 18 to 64 to buy only one Habitat Stamp yearly.

Non-resident

Hunters that do not meet the resident license requirement can purchase a non-resident hunting license. Non-residents 18 to 64 years old also need to purchase one Habitat Stamp annually.

Youth hunting

Youth Small Game Hunting License is for residents and non-residents ages 18 and below. Meanwhile, only youth residents and non-residents 12 to 18 years old can purchase a Youth Big Game Hunting License.

The state offers reduced-cost licenses for ages 12 to 17 for hunting elk, deer, pronghorn, and bear. Eleven years olds may purchase or apply for a license if they turn 12 before the end of the season. However, they cannot hunt yet until they turn 12.

Disability

Hunters with mobility impairments are eligible for Mobility-Impaired Hunting Licenses. Aside from this license, Colorado Parks and Wildlife also offers A.D.A. Accommodation Permits for disabled hunters, given that they suffer from any of the following impairments:
Decreased grip strength
Limited arms and or shoulders motion
Inability to push or pull
Reduced finger or hand coordination
Failure to reach above head
Please note that you must purchase a hunting license even if you have the permit. However, you can use this as proof to hunt during archery seasons.
Active-duty military members can purchase a hunting license whether they are permanently stationed in Colorado or maintains Colorado as their official state of residence.
Meanwhile, veterans with a 60% or higher disability due to military service may buy a small game and lifetime fishing combo license.
Finally, you can purchase the hunting license applicable to you.
You can purchase the licenses through the Colorado Parks and Wildlife either thru email, phone, or in person. You can also buy it from an approved hunting license retailer.
Those who plan to buy the hunting license in person can use MasterCard, Visa, or Discover credit cards and expect to receive it the following business day by mail.
Those who purchased it online or over the phone usually have to wait ten days. You can also pick your hunting license personally from where you bought it.
Be aware of when your hunting license expires and renew it before the hunting season.
Now that you have your hunting license, there are license regulations you have to take note of:
Always bring your license with you while hunting.
You can only hunt the animals specified in your license and do not hunt in seasons not included in your weapon or license scope.
Providing false information to get a license is illegal. You also cannot transfer, loan, alter, or give your license to others.
You'll have to pay a fine for a destroyed or lost license.
Abiding the law won't hurt you and will keep you out of trouble. That's why it is essential to follow the hunting regulations in Colorado.
Can felons hunt with a crossbow in Colorado?
Colorado's C.R.S. 18-12-108 forbids convicted felons from possessing a "deadly weapon." However, it is unclear whether Colorado's state law classifies crossbows as a deadly weapon. Instead, felons should apply for a governor's pardon to regain their right to bear arms and be safe from legal repercussions.
The C.R.S. 18-12-108's definition of a deadly weapon extends to any weapon capable of producing death or serious injuries. Therefore, the provision does not restrict only firearms but to other weapons that can cause grievous harm.
Unfortunately, the provision did not explicitly indicate crossbows or bows as weapons. Instead, it is up to the interpretation of people, which makes it vague and concerning for felons who want to hunt.
If you read the hunting license requirements, it does not prohibit people with criminal records from purchasing. The Colorado Parks and Wildlife do not run background checks on people acquiring hunting licenses.
Thus, felons can get a hunting license but are likely cannot possess, use, or hunt with a crossbow.
Crossbows and other bows have the potential to cause harm if not used appropriately. That's why most interpret crossbows as weapons that felons should avoid. Because of the provision's vagueness, it is better to be on the safe side to prevent any additional offenses.
Felons who want to push their luck and pursue hunting can restore their weapon rights more safely by applying for a Governor's Pardon. Sadly, it is only available to those who completed their criminal sentences at least ten years earlier.
Nevertheless, the possibility of a pardon is uncertain and must meet the following qualifications:
Good conduct during the incarceration
Proof of the applicant's rehabilitation
Proven good character before conviction
Statements of character from the following authorities: sentencing judge, prosecuting attorney, and district attorney
Previous offenders who possess deadly weapons may face class 4, 5, or 6 felonies depending on their earlier convictions and current misconduct. Felons will face up to three years imprisonment or a fine as high as $500,000.
Therefore, applying for a Governor's Pardon is the best option to avoid legal troubles and additional convictions.
Crossbows in Colorado are not entirely illegal. Nonetheless, like any other state, Colorado has regulations everyone must abide whether resident or non-resident.
Suppose you want to ensure and seek a better understanding of the state's crossbow and hunting regulations. In that case, it is preferable to consult with a local attorney, especially if you are a felon.