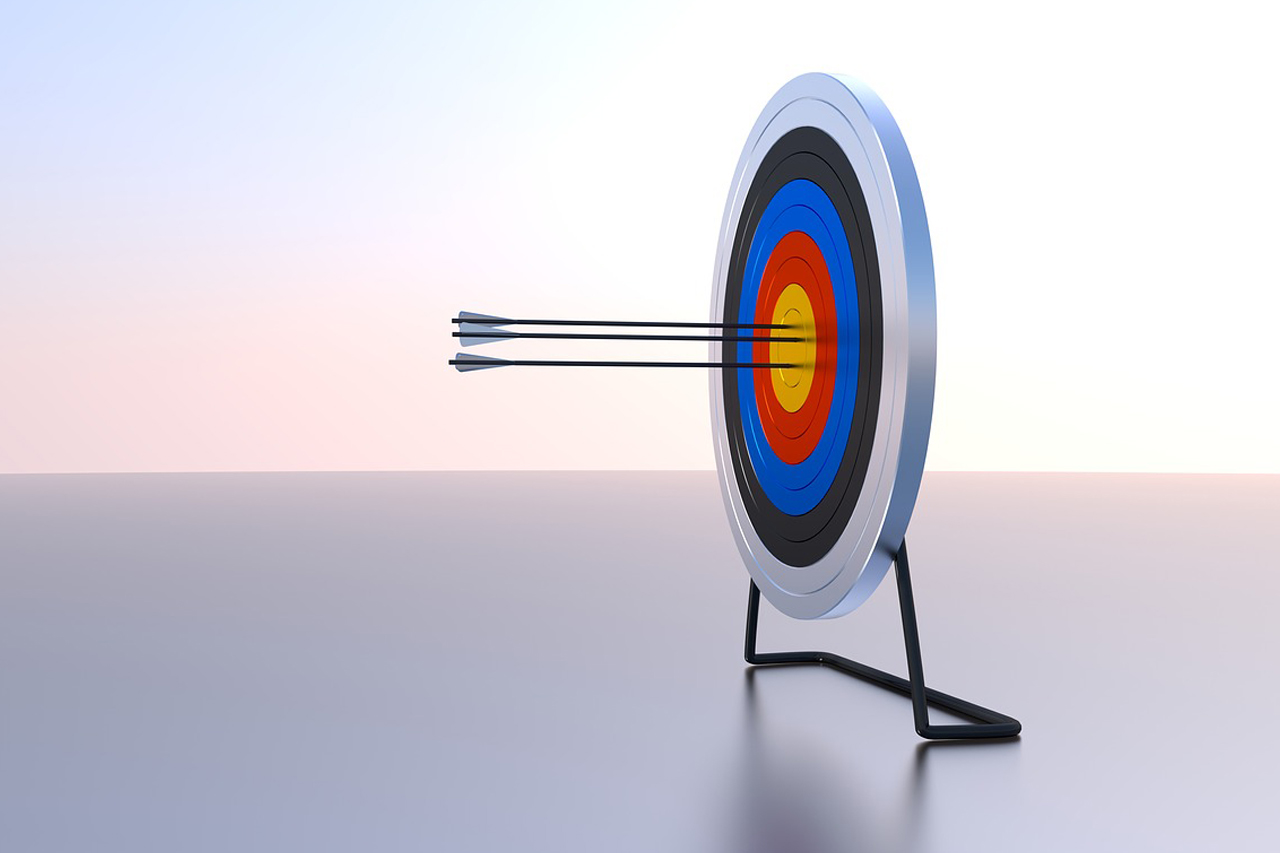 Archery is a sport that involves bows and arrows. Its origin dates way back to prehistoric times when people used archery primarily for war and hunting. Although people have long stopped using bows and arrows in wars, archery is still prevalent in modern times for hunting, sports, and recreation up to this day.
Like any other sport or recreational activity, your choice of equipment can affect your archery performance. Hence, your choice of arrows is just as crucial as your bows. You must consider your archery activity to decide what kind of arrow you'll be using.
If you are a beginner archer or want to use arrows for hunting fish, fiberglass arrows are suitable for you. On the other hand, if you're planning to participate in competitive archery matches or if you want to go hunting in the wild, you can never go wrong with carbon arrows.
Nothing is created equal, and the same goes for arrows. There are different kinds of arrows made of various materials, so you need to know which type suits you best to ensure that you're using them to their full potential and your advantage.
Before we dive into the specifics of carbon and fiberglass arrows, let's first review the parts of an arrow, as they will be mentioned multiple times in this article.
Arrows commonly have five parts:
1. The point of the arrow is also called an arrowhead. Points are the hardened tips of arrows. They are customizable and are made of different materials to match the activity that the archer is doing. For instance, the points used for archery tournaments are not the same as the points used for hunting.
2. The insert allows you to change arrow points by simply screwing it in quickly. Some arrows, such as wooden arrows, don't need inserts because arrow points are directly attached to the shaft.
3. The shaft is the long spine of the arrow. The shaft is made of various materials such as wood, carbon, aluminum, or fiberglass.
4. The fletch is the feather at the upper part of the arrow. It's commonly made of certain bird feathers. However, if it is made of plastic, it will be called vanes. The fletch stabilizes the arrow when you release it from the bow.
5. The nock is the part of the arrow where the string goes through.
In this article, we'll be comparing carbon and fiberglass arrows, their characteristics, and how useful they are in hunting. Read on to know which kind of arrow suits you best.
Do different arrows shoot differently?
Arrows perform and shoot differently depending on many factors, including quality, weight, and material.
For instance, the quality of your arrows can affect your aim. Also, the stiffness of your arrow's shaft can affect how much it wobbles after it is shot from the bow, thereby affecting the accuracy of your target.
The weight of your arrows also matters. The weight may vary depending on factors, including the material, length, and thickness of your arrow's shaft.
Generally, heavy arrows will hit targets with more force. However, they also travel much slower compared to lighter arrows. The heaviness also causes them to drop faster. Because of these, heavy arrows excel in short-distance shooting, such as target practice.
On the other hand, light arrows are fast and preferable for long-distance shots. However, despite its speed, if you use light arrows for hunting, they don't usually penetrate animals as much as the heavy ones do.
This situation may result in the animal getting shot but eventually escaping. To solve this issue, you can use an arrow point that matches the animal you're going to hunt.
Aside from the arrows' weight and the stiffness of their shaft, another thing that affects their performance is the material used to make it.
Which is better, carbon or fiberglass arrows?
Fiberglass arrows are inexpensive and durable, making them great for short-distance shooting. Meanwhile, carbon arrows are expensive but far more durable than fiberglass arrows, making them great for competitive events and tournaments.
To help you decide which kind of arrow best suits you, let's compare the carbon and fiberglass arrows in different categories.
Physical Characteristics
Although fiberglass is lightweight, fiberglass arrows are pretty heavy and difficult to customize. However, the straightness and strength of fiberglass arrows help with an archer's aim. These factors make fiberglass arrows suitable for short-distance shooting, such as archery target practice.
These factors mentioned earlier make fiberglass arrows the perfect arrows for archers who are just getting started in the sport. In fact, this is the kind of arrows available for use in youth camps and group archery programs.
On the other hand, carbon arrows are well-known for their lightness and durability. They are made of reinforced plastic with carbon fibers. Their weight makes them suitable for long-distance shooting. Carbon arrows are also customizable, fast, and quick to return to their original shape when they bend during flight.
All these factors put together have convinced many archers to use carbon arrows for tournaments and other competitive matches.
Price and Durability
Fiberglass arrows are inexpensive and durable, which is why beginner archers and archers doing target practice generally use fiberglass arrows. They're also readily available for purchase in batches in stores, making them perfect for beginners. Fiberglass arrows, however, are not easy to custom-size.
On the other hand, carbon arrows are the most expensive arrows. One of the reasons why carbon arrows are costly is because you don't need to replace them as often compared to other kinds of arrows. With proper care and maintenance, carbon arrows will surely last. Therefore, carbon arrows' durability justifies their price.
Weight, Distance, and Speed
Fiberglass arrows are heavy. As a result, they fly at slower speeds and travel shorter distances.
Although carbon arrows are lightweight, they are vital because they're made from durable materials. This strength ensures that they're more resistant to bending and twisting.
Safety
Fiberglass arrows are more brittle compared to carbon arrows. This brittleness makes fiberglass arrows more prone to splintering, making this kind of arrow a safety risk sometimes.
On the other hand, carbon arrows rarely crack or stay bent for long periods, even with heavy use. This factor is proof of their durability, which is why they're well-loved by recreational and professional archers.
Which arrow is suitable for hunting?
Fiberglass arrows are suitable for fishing. However, if you're going to hunt in the wild, arrows with carbon shafts are usually a hunter's go-to for big or small game hunting.
Hunting is very different from recreational archery, tournaments, or competitive matches. One of the things that you should consider about hunting is that your target moves, and they often move fast. They're also usually far from you.
Hence, you should consider getting an arrow that fits the animal you want to hunt and the kind of environment you'll be hunting in.
Hunting arrows differ based on the kind of animal you're hunting. Generally, these arrows are heavier to penetrate the prey more, but there's more to arrows than just weight. For instance, the fletching for hunting arrows may be longer for better stability and accuracy once the arrow is released.
The arrow points also vary depending on what you're hunting. Blunt points are used for small animals such as rabbits and squirrels. These animals will be killed by the shock caused by the arrow's impact.
Bowfishing points are designed with barbs to make it easier for you to retrieve your fish after your arrow hits it.
On the other hand, broadhead points are preferable for big game hunting. It is sharp, durable, and designed to handle big animals in the wild.
Now, on to the question, "Which arrow is good for hunting?"
For bow fishing, it is recommended to use arrows made of fiberglass. Because of their strength and weight, fiberglass arrows are perfect for fishing as it penetrates the water better than carbon arrows. This arrow is also best used for short-range shooting as it hits the target (in this case, the fish) with more force.
Fiberglass arrows also don't absorb water compared to wooden arrows, making them perfect for underwater hunting. However, if you're planning to go hunting in the wild, where it's not easy to capture moving prey in a short distance, fiberglass arrows may not be very suitable for the job.
Arrows with carbon shafts are usually a hunter's go-to for big or small game hunting. Since its entrance to the hunting scene in the 1990s, carbon arrows have lived up to hunters' expectations. These arrows are lighter, travel long distances fast, have good aim and accuracy, and even have a higher penetration rate.
Moreover, carbon arrows are made from robust materials, making them more resistant to breaking and lasting longer. This exemptional durability is why hunters invest in carbon arrows despite the high price.
When you pair a carbon arrow with a good arrow point, you're guaranteed to go home with prey that wasn't too fast to escape. Hence, it is not surprising that carbon arrows have been hunters' favorite arrows for their hunting adventures.
When you're hunting, one of the factors that you should consider is the wind. The wind can affect your accuracy. For instance, strong winds can push arrows off course. It's a good thing that carbon arrows are aerodynamic so that they can move through the air smoothly.
Carbon arrows deal with windy conditions better than fiberglass arrows, making them suitable for outdoor hunting. They have thinner tips that allow them to cut through the wind more efficiently, and they can still stay on target despite the high wind resistance.
However, it is essential to note that although carbon arrows are best known for their durability, they can still break and shatter. For instance, shattered arrows can be scattered in the meat of the animal you hunted. If you're going hunting, make sure to double-check your arrows when you pull them out of an animal.
So, what is the best material for an arrow?
The best material for your arrow also depends on the activity you'll be doing using your bows and arrows. If you are an archer who's just starting in the sport, fiberglass arrows are an excellent fit for you. They're more durable than wood arrows.
Although the fiberglass arrows are pretty heavy, they're best used for target practice.
If you're planning to go to the path of recreational archery or competitive matches, you can never go wrong with carbon arrows. These arrows are lightweight, making them perfect for long-distance shooting. Because of their weight, carbon arrows are also fast yet durable.
Sure, they still bend when you release them from the bow, but carbon arrows are quick to return to their original shape when they turn during flight.
Your choice of arrow for hunting, on the other hand, should depend on the kind of animal that you're going to hunt. If you're fishing, go for fiberglass arrows as they're heavy, straight, and can penetrate the water better. Fiberglass arrows also don't absorb water, so it's perfect for underwater use.
However, if you're going hunting in the wild, go for carbon arrows because they're light, more customizable in terms of arrow points, and have a higher penetration rate, making them suitable for small or big game hunting.
If you're a hunter, arrow brittleness is another thing you should consider aside from the kind of arrows you plan to use on your hunting adventure. Both fiberglass and carbon arrows are prone to shatter when it comes to hunting, so make sure to check your arrows before you release them from your bow and after you remove it from the animal you've hunted.
How can you ensure safety during archery?
Make sure to prioritize your safety and the safety of those around you when you're shooting arrows. Here are some safety tips that you should follow during your archery events or hunting adventures:
Whether you're a newbie archer or a professional archer who wants to practice for an upcoming tournament, always check your local area for rules and regulations on how and where you can shoot safely.
Whether you're hunting or doing target practice, always check your surroundings. Make sure that you shoot in a safe direction, away from any other human or animal you may accidentally hit in the background if you miss your target.
Always inspect your equipment before shooting, and be extra careful when shooting. Arrows are sharp, and an archer's negligence is the common cause of some archery-related injuries, especially if they don't check their equipment beforehand.
As much as possible, buy arrows in authorized stores. When you purchase cheap equipment online, you can't be too sure about its quality and durability, especially when it comes to arrows.