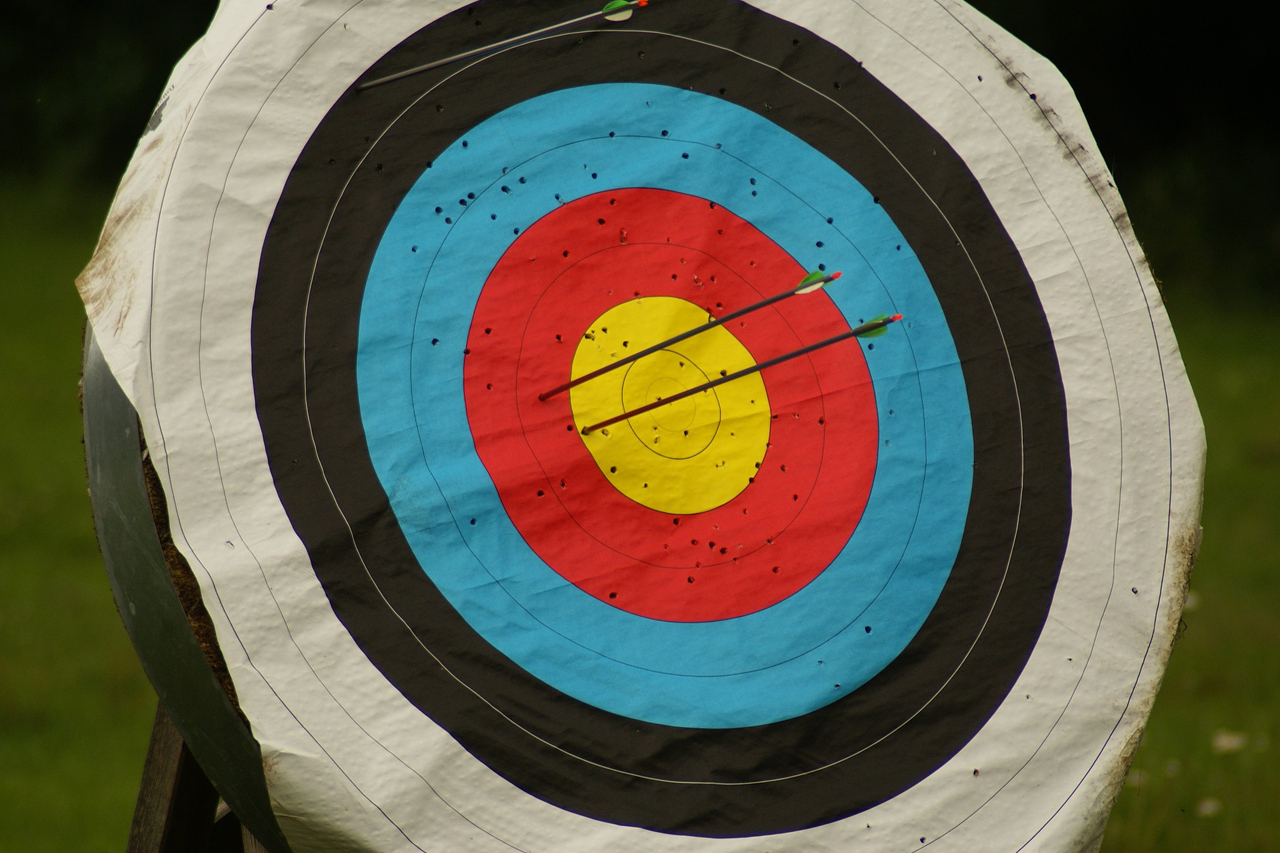 People always wonder how loud a crossbow is. Generally, its noise can range anywhere from 80 to 90 decibels. However, there are ways to make it quieter.
A crossbow is an ancient weapon used to hunt wildlife since the Middle Ages. This powerful weapon has the accuracy and range of a longbow with the power of a gun.
But how much noise does it make?
The answer depends on many factors, including what type of arrows you're using, whether or not you're using a noise-dampening device, and your shooting technique.
Different arrows also produce different sound levels when fired from a crossbow.
Four Main Types of Arrows
Aluminum Arrows
Aluminum arrows are the most common type of arrow used with a crossbow. They are lightweight and durable, making them ideal for hunting.
Aluminum arrows produce a loud "thwack" sound when fired from a crossbow, but you can reduce the noise by using a noise-dampening device such as an arrow silencer or rubber dampener.
Carbon Arrows
Carbon arrows are also famous for crossbow hunting. They are lighter than aluminum arrows and produce less noise when fired.
However, they are more expensive and can damage more easily.
Aluminum Carbon Arrows
Aluminum carbon arrows combine aluminum and carbon arrows, providing the benefits of both materials.
They are lightweight and durable but produce less noise than aluminum arrows when fired from a crossbow.
Wooden Arrows
Wooden arrows are the traditional type of arrow used with a crossbow.
They are heavier than aluminum and carbon arrows but produce less noise when fired.
Wooden arrows also tend to be more accurate than other types of arrows.
No matter what type of arrow you use, proper shooting techniques can help reduce the noise a crossbow produces. Shooting with a steady hand and tightening your bowstring will help minimize noise.
A crossbow can generally produce a low thud to a loud crack depending on the type of arrows used and the shooting technique.
However, with proper technique and noise-dampening devices, reducing the amount of noise produced by a cross is possible.
What Causes an Arrow to Sound Loud?
The sound of an arrow is from the release of energy during the bowstring's release. This energy causes vibrations in the air, creating sound waves we hear as noise. The type of arrows used, the crossbow's power, and the shooting technique are only a few variables that affect how much noise an arrow makes.
To Quiet a Crossbow
Installing a silencer on the crossbow's barrel end is one of the best solutions.
This tool will reduce the shot's sound significantly and help reduce recoil.
Additionally, you can add dampening materials such as foam or rubber around the bowstring and limbs to absorb some of the sound generated by firing.
You can also use heavier arrows which will travel slower and produce less noise when they hit their target.
Finally, using a lighter draw weight on your crossbow will also help reduce noise levels as it requires less energy to fire.
With these modifications, you should be able to make your crossbow much quieter while maintaining its accuracy and power.
Obtain a Crossbow of Higher Quality
Regarding crossbows, getting a higher quality one can make all the difference.
Not only will it be quieter than a lower-quality model, but it will also last longer. It is because the better materials used in constructing a higher-quality crossbow are more durable and less prone to wear and tear.
It means you won't need to worry about your crossbow becoming noisy over time.
The drawback is that purchasing a higher-quality crossbow may require you to pay more upfront.
However, this cost is usually worth it in the long run as your crossbow will last longer and remain as quiet as possible for as long as possible.
Additionally, if you take good care of your crossbow, you can extend its life further and get more use out of it.
Investing in a higher-quality crossbow is worth considering if you want a quieter experience while shooting your bow.
Why should you muzzle your crossbow?
There are reasons why you should muzzle your crossbows. First, it reduces arm fatigue. Also, it will silence your crossbow.
It is essential to muzzle your crossbow for a variety of reasons.
Firstly, it helps to reduce arm fatigue when shooting.
When you shoot with a loud crossbow, the sound of the bowstring releasing can cause your arms to vibrate and tire more quickly.
This possibility can be especially true if you are hunting in an area where you must take multiple shots at different targets.
Another reason why it is essential to silence your crossbow is because it helps to avoid scaring off animals during hunting.
Animals have incredibly sensitive hearing, and any loud noise can startle them and make them run away before your bolts even come close to reaching them.
By silencing your crossbow, you can ensure you don't scare away any potential prey before you can aim.
You were additionally, being as silent as possible while hunting is essential for success, as animals will be less likely to detect your presence if there is no sound from your weapon.
What is the quietest crossbow?
The quietest crossbow in the market is CAMX A4. It comes with the latest suppression technology that helps it to be the most silent crossbow available.
The CAMX A4 is widely considered to be the quietest crossbow available.
This declaration is due to its advanced noise suppression technology, which helps to reduce the sound of the bow firing.
The unique swing-arm design also helps to reduce vibration, making it even quieter than other models.
And this makes it ideal for hunters who want to remain undetected while hunting game.
The CAMX A4 is not only known for its quietness but also for its accuracy and durability. It has a lightweight design that makes it easy to carry and use in the field, and its adjustable stock allows you to customize the fit for your needs.
It also features a trigger system that provides a smooth and consistent pull whenever you fire.
With all these features combined, it's no wonder why the CAMX A4 is one of the most popular crossbows on the market today.
The Best Way to Choose a Quiet Crossbow
When choosing a quiet crossbow, there are several factors to consider.
Speed
First and foremost, you want to look at the arrow speed of the crossbow.
Arrow speeds will range from 265 to 400 FPS, with faster arrows able to shoot farther and make more noise.
Crossbow Size
In addition to arrow speed, consider the size of your crossbow.
Miniature crossbows are more mobile and easier to carry around while out hunting.
This feature makes them ideal for those who don't want their movements restricted by an enormous bow.
Additionally, smaller bows tend to be quieter than larger ones due to their size and weight.
When choosing a quiet crossbow, consider arrow speed and size to get the best buy possible.
Are crossbows quieter than bows?
Crossbows are quieter than bows. The reason is that the crossbow's mechanical system helps eliminate the need for a manual draw. It minimizes noise.
Crossbows are generally considered to be quieter than traditional bows.
The crossbow uses a mechanical system to draw and release the string, eliminating the need for the manual pulling of the bowstring.
This system reduces the amount of noise generated when firing a crossbow, as there is no sound of the bowstring being drawn back or released.
Additionally, some modern crossbows feature noise-dampening technology, which further reduces the sound of the bow firing.
Crossbow versus Guns
Crossbows are generally considered quieter than guns, as they do not produce the loud bang associated with firearms.
It makes them ideal for hunting in areas where noise can easily spook animals or alert other hunters of your presence.
Crossbows are more accurate than guns at close range, making them a better choice for hunting in densely populated areas.
However, crossbows are still louder than bows, so a bow may be the better option if you are looking for a genuinely silent hunting experience.
The Disadvantages of A Crossbow
One of the main disadvantages of a crossbow is its size and weight.
Crossbows are typically larger and heavier than traditional bows, making them more challenging to carry in the field.
Additionally, they require more maintenance than traditional bows, which must be regularly serviced and lubricated to ensure optimal performance.
Furthermore, crossbows can be expensive compared to traditional bows, so a conventional bow may be better if you are on a budget.
Licenses for a Crossbow
In most countries, you must obtain a license or permit to use a crossbow legally.
The requirements for obtaining a license vary from country to country, so you must check with your local authorities before purchasing one.
Additionally, some countries may restrict the type of crossbow used for hunting, so it is essential to familiarize yourself with the relevant laws before purchasing a crossbow.
The Loudest Caliber
The loudest caliber of crossbows is typically the larger caliber, such as those that fire arrows with a diameter of 20mm or more.
When fired, these larger calibers generate more noise due to their increased size and weight.
Additionally, some crossbows are designed with built-in sound-dampening technology, which can reduce the amount of noise generated when firing.
However, even with this technology, larger calibers will still generate more noise than smaller calibers.
The Power of Crossbows versus Guns
Crossbows are considered less powerful than guns, as they do not generate the same force when fired.
It is because crossbows use a mechanical system to draw and release the string, which limits the amount of energy that can be generated.
Crossbows typically fire arrows with smaller calibers than guns, reducing their power.
However, modern crossbows can fire arrows with enough force to take down large game animals, making them a viable hunting tool.
Can a Crossbow Shoot 500 Yards?
Crossbows can shoot a distance of 500 yards. However, only the most powerful and accurate crossbows can do this.
Crossbows can shoot arrows up to 500 yards, but this requires a powerful and accurate crossbow.
Most crossbows on the market today are designed for short-range hunting, with an effective range of around 100 yards.
However, some high-end models can shoot arrows up to 500 yards with accuracy and power.
These models typically feature advanced technology such as adjustable draw weights, sights, and vibration-dampening systems.
Crossbows Loaded
It is generally only recommended to leave a crossbow loaded someday, as this can cause the string and limbs to become overstretched and damaged.
Additionally, leaving a crossbow loaded for extended periods can reduce its accuracy due to the gradual stretching of the string.
After each use, it is best to unload your crossbow and store it in a safe place without exposure to extreme temperatures or moisture.
Also, when hunting with a crossbow, it is crucial to consider the distance you are shooting.
Generally speaking, shooting a deer with a crossbow from more than 40 yards away is not recommended.
It is because the arrow may lose its energy and accuracy over longer distances, making it difficult to achieve a clean kill.
Additionally, shooting from too far away can cause unnecessary suffering for the animal.