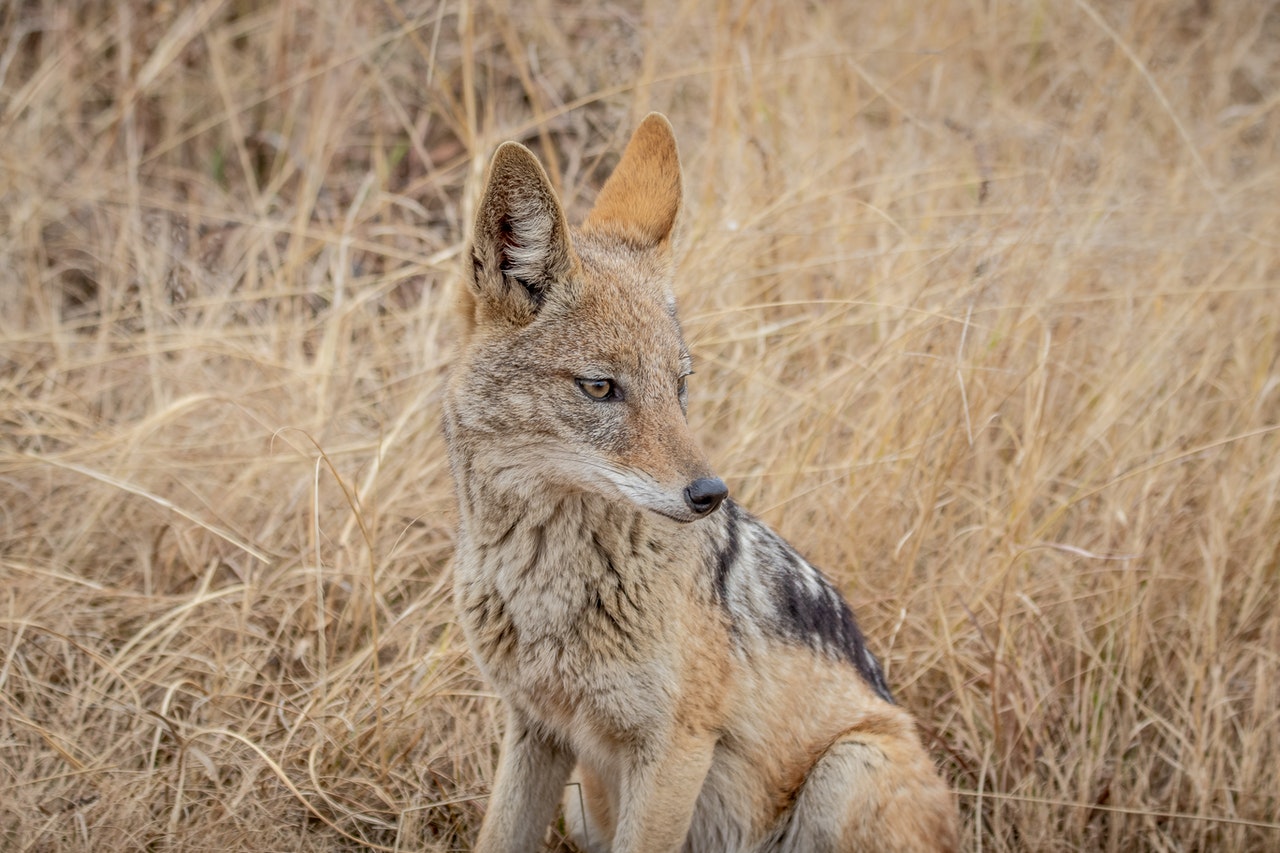 You can use your crossbow to kill coyotes. US states allow crossbow hunters to harvest coyotes almost anytime without a bag limit too. But a few states have a specific season for coyote hunting. Therefore, you better check with local ordinances regarding hunting seasons and licensing as well.
Determine if crossbow hunting is legal in your area through research. You can start by searching for laws and ordinances online or contacting local police enforcement.
Crossbow hunting is not welcome in cities due to the risk it brings to people and property. Some states or cities need you to take bowhunter education courses, and some places even require you to register your crossbow.
Ask permission before you hunt on private property because you never want to reach a point that neighbors take their complaints to the sheriff.
States or counties don't set bag limits on hunting coyotes, but some places need you to report if you harvested any coyotes or none.
Legal bowhunting hours are between after dawn and before night, so check if a specific location allows you to hunt in the dark.
Check any local law if the use of artificial lights is legal in hunting-specific areas. The legality of the use of vehicles during crossbow hunting depends on the place too.
Be responsible when handling your crossbow to hunt coyotes to avoid breaking the law. After all, you want to hunt coyotes, not spend your time paying fines or staying in jail.
Plan an effective coyote hunt
Coyotes are native throughout North America, and these creatures aren't endangered or protected. But coyotes aren't easy targets to hunt with a crossbow.
Coyotes are quick and versatile, so you have to outsmart these. During the day, you need to scan the coyote areas and never forget a decent call or calling device and the right hunting light.
Put your fingers down if you aren't ready to pull the trigger of your crossbow against coyotes. These animals are fast, and they also come in packs. Therefore, you better be aware of your environment.
Crossbow hunting helps control the coyote population
Hunters in the 1900s hunted wolves and cougars with no limit – this meant the coyotes took over as predators.
More livestock and small animals get eaten as coyotes take advantage of the loss of larger carnivores. That also meant a shortage of food in a specific area.
Hunting helps manage the coyote population to help balance the food chain. While hunting coyotes may be a hobby, it also helps reduce livestock predation.
Will a crossbow kill a coyote?
An energy of 200 feet per second is enough to kill a coyote. A crossbow can fire an arrow or bolt of about 350 fps. That means a crossbow can indeed kill a coyote. But plan out your hunt because coyotes are clever and fast predators.
Bowhunting coyotes may not be for everyone, but it can be the most exciting hunting experience.
You can use crossbows as a weapon of choice as these are lighter than rifles but more advanced than ordinary bows.
Crossbows need less physical strength than traditional bows. That means shooting a crossbow reduces your chances of getting muscle soreness, compared to other bows.
You fire a crossbow from a shouldered position, and you use a trigger to fire the arrow. Meanwhile, you use a standard bow with a hand on the bowstring, and the other hand is on the grip.
You have to practice waiting and master aiming at these animals too. With a crossbow, you have a steadier aim to fire at moving targets such as coyotes.
Pay attention to detail
Next, you need a distress call or a calling device like a rabbit or turkey sound because these can attract coyotes. Alternatively, you can use a mouth-blown distress call if you're confident at using it.
Better protect yourself in a crossbow hunting environment because coyote senses are sharp, and they can attack you anytime.
Learn to blend in with your terrain and cover your eyes and hands to deceive coyotes. These animals prefer to hunt in low lights such as early mornings and late evening, and they often hunt at night.
Set up your crossbow with clear vision at farms, creeks, and cropland, all of which are common grounds for coyotes.
Coyotes often get near your position to check what's there. So never walk with a strong scent because coyotes can sense that right away.
When you hit a coyote, work doesn't end there. You will hear a smack of the hit coyote but reload your crossbow. Then continue calling and searching the area as more coyotes maybe around the vicinity.
Remember that coyotes lurk around open terrain, but a challenge won't hurt as long as you follow safety protocols.
How do you bow hunt coyotes at night?
Coyotes are clever animals that prefer to lurk during the night. They are nocturnal, but they hunt during the day if the area has little or no humans. Hunting coyotes with your crossbow at night isn't an easy task either.
You have to scout an area that has active coyotes during the day. Once you have found a good coyote area, prepare a calling device or distress call to attract coyotes and artificial light to guide you at aiming. Once you get an open look, point your crossbow at the coyote and aim for a clean shot.
Consider the area where you're hunting. Some places allow artificial lights with restrictions, but some places find artificial light during hunting illegal.
A bowhunter's challenge is how to get the best possible night vision while making an ethical shot. Too much light can scare away the coyotes, and too little light can knock off your accuracy.
Choose a light color that suits you
Keep your light at the minimum – good thing you have the freedom to choose which light color is best for you. Here are some of the best colors with their pros and cons:
Red light provides the best vision, and it is the most traditional light you can use. Red light lessens the possibility of eye fatigue too.
Green-colored lights may cause eye fatigue faster, but the human eye can determine any contrast that well with this color.
White light offers the most amount of detail, and the color allows more vision to the bowhunter. But it can affect peripheral vision.
A crossbow has to have a peep size of a quarter inch as wider peeps allow light transmission better. Plus, these expand your field of view. But if you have eyesight problems, choose a peep size that suits your eye.
Choose an adjustable sight light, and the sight light should only illuminate the point, not the shooter's ring.
Crossbow hunting coyotes can be more challenging at night
Though testing your accuracy to shoot a crossbow at night is tricky, pay attention to shooting areas and ranges during the day.
Bowhunting during the night is different. Therefore, use landmarks as a guide during your night hunt.
Start looking at eyeshine, not on the entire body of the coyote. Eyeshine is the reflection of your light source from an animal's eye, and you can see greater distances when you look for eyeshine.
This strategy will buy you more time to identify the coyote. You can change your calling strategy when necessary, depending on the body language of the coyote.
Once you see their eyes shine, use the outer perimeter of your beam to follow the coyote. You can also use the edge of your light to do so.
Hunt with a partner to get the most help. One hunter will take care of the calling device, and the same bowhunter is in charge of the light. The other bowhunter handles the bow itself, but they can take turns on the trigger and light.
Don't overtalk, and don't make unnecessary movements. Shaking the light beam is enough to communicate with each other. Keep gestures at the least to avoid disturbing the coyotes.
Where do you aim at a coyote?
To get a clean kill shot, crossbow hunters aim at the right front side of the coyote. This right front side is where the heart of the coyote is.
You may shoot a coyote behind its shoulder and get a liver shot. But that will not guarantee a clean kill.
If you're unsure, look at its front leg up to the center mass of the coyote. A shoulder shot creates a little entry hole with no exit wound.
This type of shot is a quick death for the coyote as it hits the shoulder bones straight to the heart or lungs.
A quick kill is a clean kill, and a clean kill means you're going for an ethical shot at a coyote.
To learn how to get a clean kill, you must know your crossbow very well by determining the range and performance of your weapon. Ultimately, you are in charge of shooting your crossbow with an ethical shot.
Although a quick kill needs a lot of skill, practice is also another key to master it. A bowhunter, who isn't proficient, couldn't make an ethical shot. You have to master the basics of using your crossbow.
Insights on ethical hunting
Determine your motive to hunt coyotes with a crossbow. Although waiting is the challenging part, take patience as a mindset. Be sure that you're confident to pull the trigger.
Ethical bowhunters know the extent of their own and their weapon's capabilities. A bowhunter has to target a coyote straight to its vital organs.
Otherwise, some shots may only injure the coyote. It means the injury is prolonging the pain of the animal. Plus, you can't help an injured wild creature.
You wish to help lessen the predator population. But you have to show respect to the wild creatures too.
Bowhunting coyotes are rewarding. But keep in mind that you have to keep the sanctity of hunting clean.
Ethical shots are prone to debates because bowhunters have individual standards of their own. However, use guidelines and rules to help you shape those standards.
What's the best month to bow hunt coyotes?
Crossbow hunters consider the winter months as the best time to hunt coyotes. For coyotes, warmth and food are scarce during winter. Hunters know that coyotes are looking for a quick meal. They take advantage of the use of their crossbow and calling devices to harvest these creatures.
Bowhunters use calls that mimic coyote food sources like rodent, rabbit, or bird sounds. While coyotes are desperate for a meal during the winter, crossbow hunters take advantage of this.
Some bowhunters even use coyote calling devices during the coyote mating season. Breeding season starts around late January to February. Those months are still within the winter season.
Use distress calls to attract coyotes
Bowhunters use coyote howls to attract other coyotes. Once coyotes are within the range of the crossbow hunters, the hunters go in for their shot.
Introduce the coyote into your area through howling or calling a distress sound of prey for about 10-15 minutes. The sounds trigger the coyote to search for their potential meal.
Some bowhunters also use pup distress calls to spike the curiosity of the coyote.
You can combine the distress calls and mating howls in one setup. The success rate is greater when the reactions of the coyotes occur in one sitting.
Get the right crossbow and protective clothing
A crossbow is a better option than the traditional bow because it requires lesser effort to pull the trigger. Crossbows help you stay in the game despite the deep freeze.
Keep in mind that you need accurate shot placement, tracking skills, and sharp broadheads too.
Make sure you have thick hunting clothes to avoid frostbite because the winter can knock off your accuracy. Stay warm and dry as much as possible to keep away from frostbite.
Avoid denim, cotton, or any clothing that soaks up moisture, and consider waterproof footwear and coats your allies too.
Prepare your crossbow too. You don't want to hunt with a jammed crossbow. Clean your weapon beforehand, and check any broken parts.